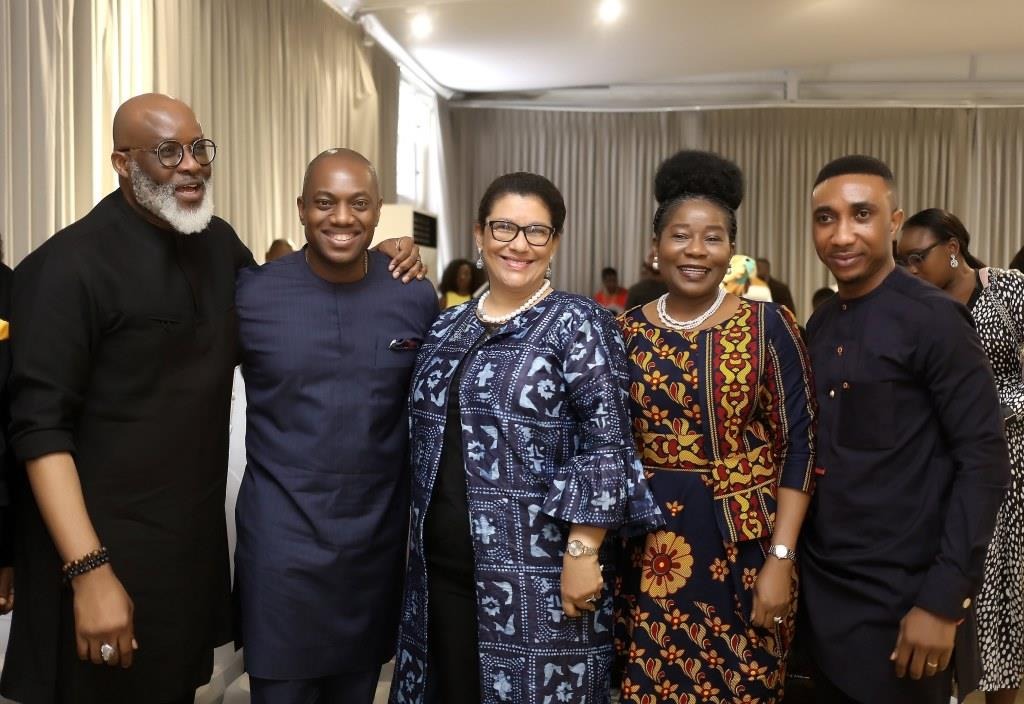 L-R: Lanre Olusola, Fela Durotoye, Laila St Matthew-Daniel, Titi Akisanya and Enahoro Okhae at the Africa Coaching Week 2019
Iyin Aboyeji, Dr. Pearl Kupe, Chidi Ajaere, JJ Omojuwa and Anto Lecky are among some of the influencers across the African continent expected to drive the conversations at the 3rd Africa Coaching Week. ACW is billed to hold online from 10th to 12th of November 2021.  
2021 Africa Coaching Week
Themed Coaching: A Tool For Building National Confidence, the 2021 Africa Coaching Week will hold virtually in line with covid-protocols. The event will feature webinars and panels facilitated by leading coaches and business leaders from different parts of Africa. The conversations will explore three main topics – Patriotism, Politics & Governance, and Business – in relation to the 2021 theme.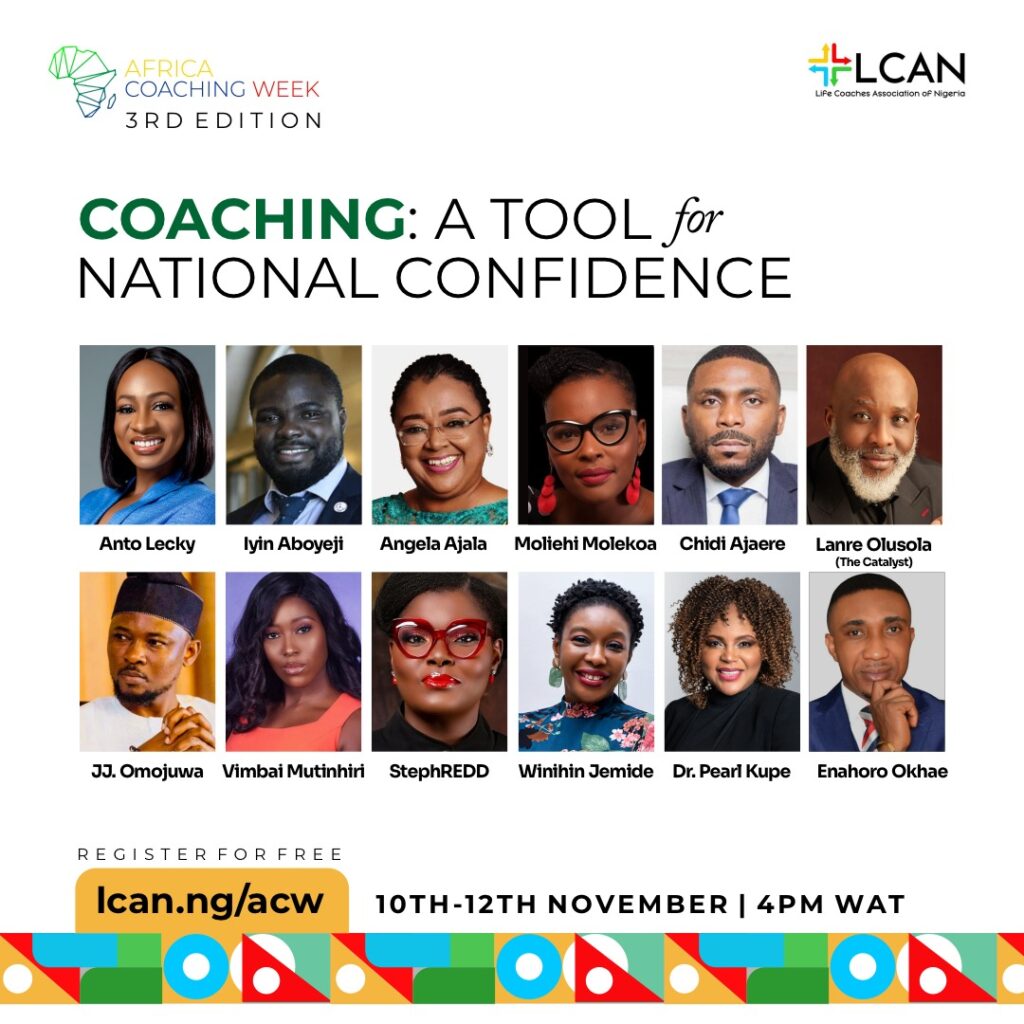 The Africa Coaching Week is an annual conference organised by the Life Coaches Association of Nigeria (LCAN). Over the last two decades, coaching has been increasingly used by individuals and organisations worldwide to successfully deliver change and transformation. According to the organisers, the ACW puts the spotlight on not just the benefits of coaching. Coaching also shows Africans practical ways coaching can transform their personal and professional lives. As well as celebrate the coaches who make up the industry. 
LCAN President – Enahoro Okhae
"From the many successes recorded, it is time to adopt coaching as a tool for societal change, especially across Africa.,"

LCAN president, Enahoro Okhae.
Speaking on this year's theme, Okhae noted that it is important to look to coaching at this pivotal period in Africa, especially in Nigeria where both young and old are doing all they can to leave because they lack confidence in their own country. Ironically, other citizens are doing all they can to come into Nigeria because they see opportunity.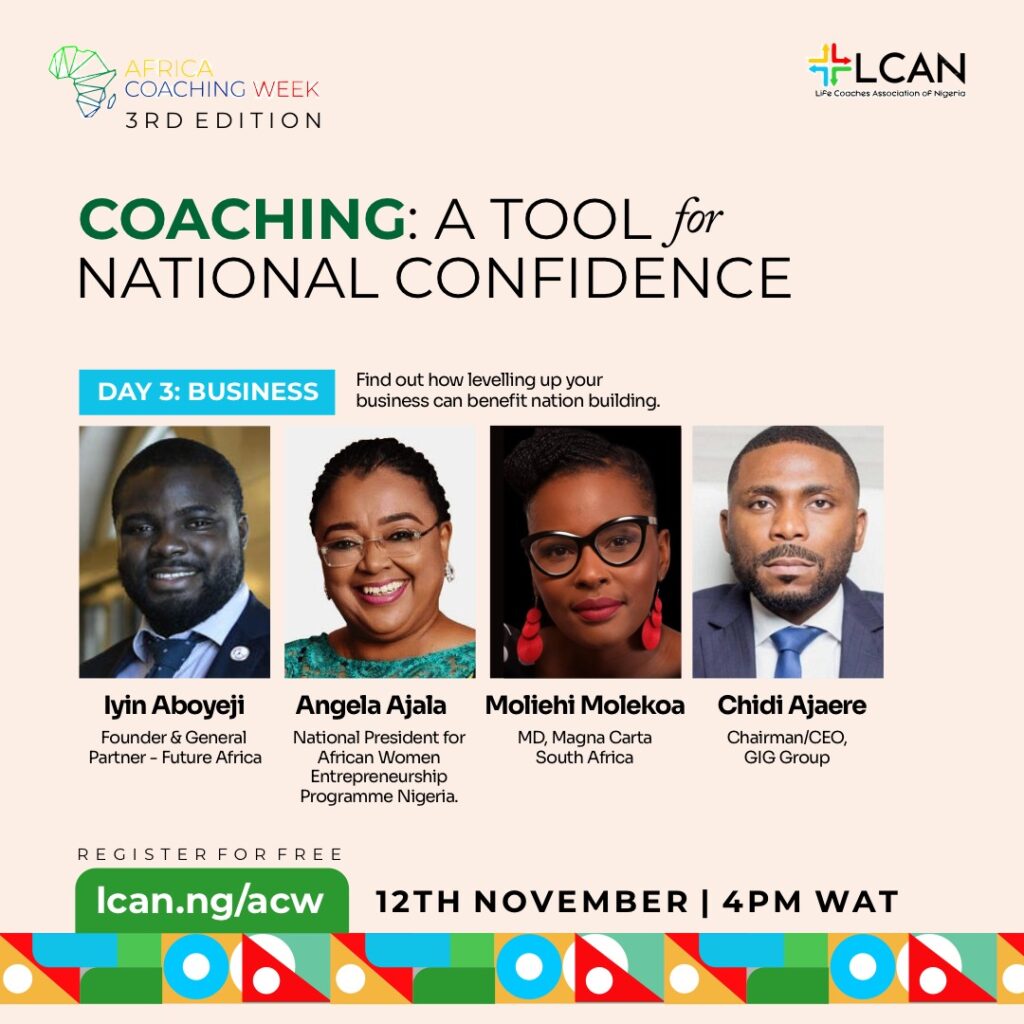 "This irony makes it obvious that there is a need for clarity, and clarity is one of the biggest gains from coaching. One of the most important things we should be doing now as Africans is to ask ourselves critical thought-provoking questions" he said.
Chairman of the LCAN board of trustees – Lanre Olusola
In the same vein, renowned life coach and Chairman of the LCAN board of trustees, Lanre Olusola noted that "the world today is challenged by the complexity and swiftness of change within business, social and political environments'. According to him, "leaders who acquire coaching skills can use coaching to quickly adapt and excel in volatile and often crisis-driven societies". He also said. "It is important to acknowledge and begin to deploy coaching as a critical tool to creative problem-solving. Africa and Africans need coaching."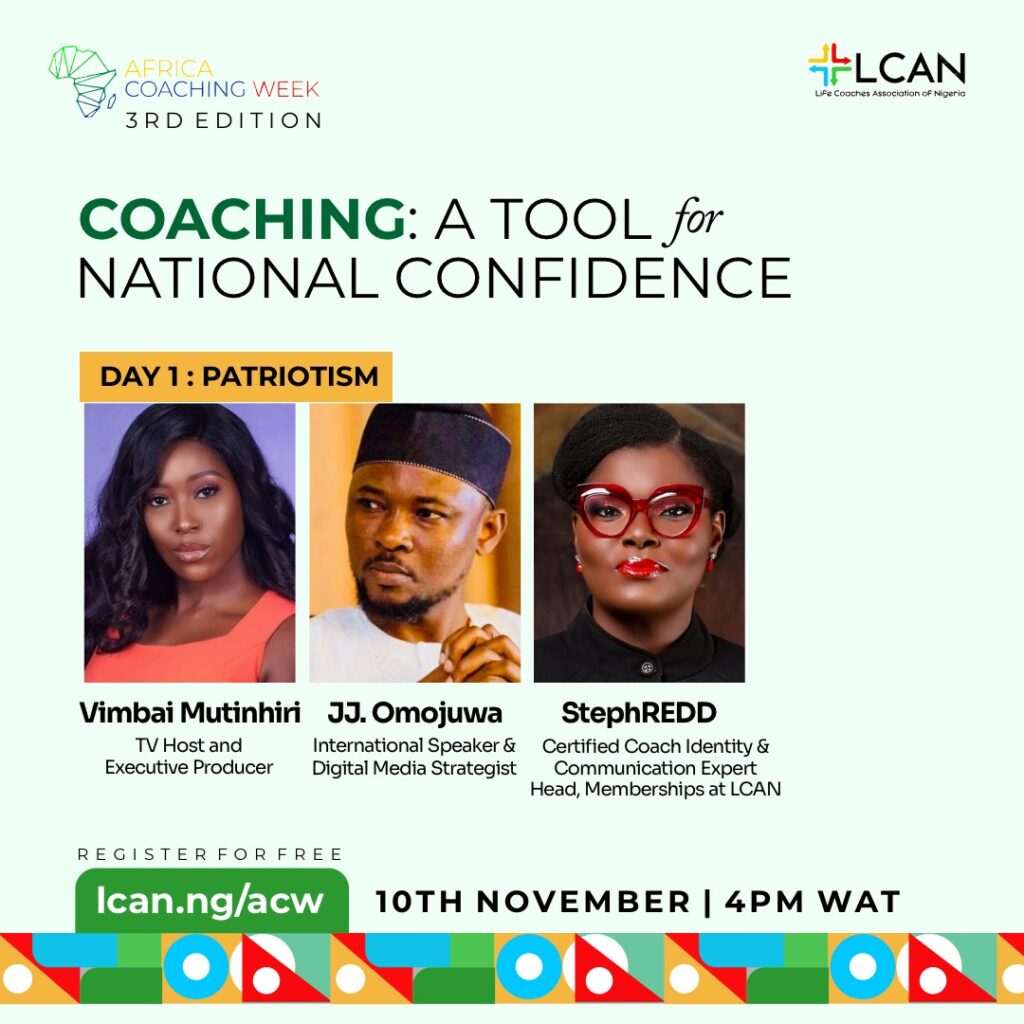 The Africa Coaching Week attracts life coaches, coaching enthusiasts, entrepreneurs, career professionals including HR professionals and managers, representatives of corporate bodies, CEOs, and a cross-section of the public from across Africa.
2021 Africa Coaching Week; Speakers lineup.
Speakers for the 2021 conference include: Chairman & CEO, GIG Group, Chidi Ajaere. TV Host and Executive Producer, Vimbai Mutinhiri. Founder & General Partner, Future Africa, Iyin Aboyeji. Actress and founder of Women and Youth in Politics and Governance, Winihin Jemide.
Managing Director, Magna Carta South Africa, Moliehi Molekoa. Media Personality, and Educator, Anto Lecky. International Consultant, Activist & Lawyer, Dr. Pearl Kupe.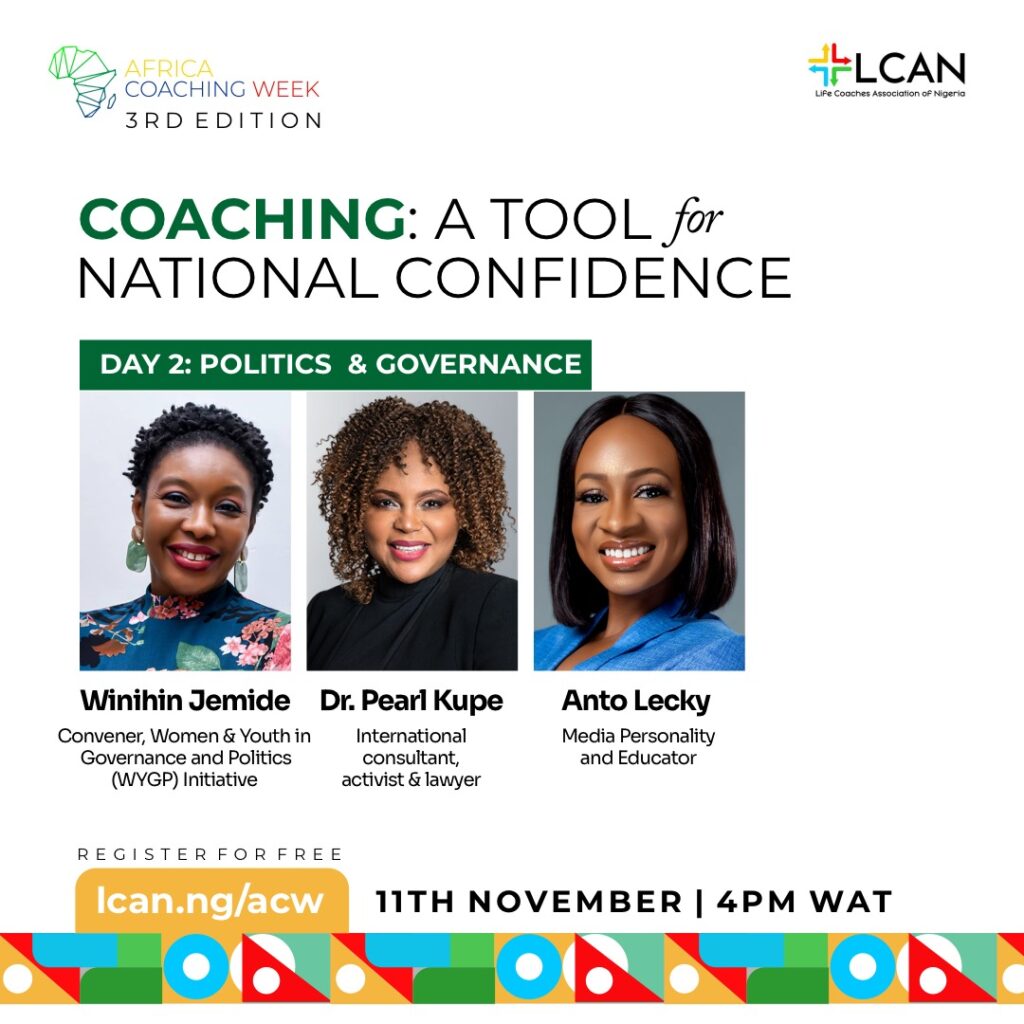 Social commentator & Digital Media Strategist, JJ. Omojuwa. National President for African Women Entrepreneurship Programme Nigeria, Angela Ajala and Head of Memberships at LCAN, Stephanie Kadiri "StephREDD". 
Register for free, network, and connect with the speakers HERE. Follow LCAN on social media for updates, and use the hashtag #AfricaCoachingWeek to join the conversation.