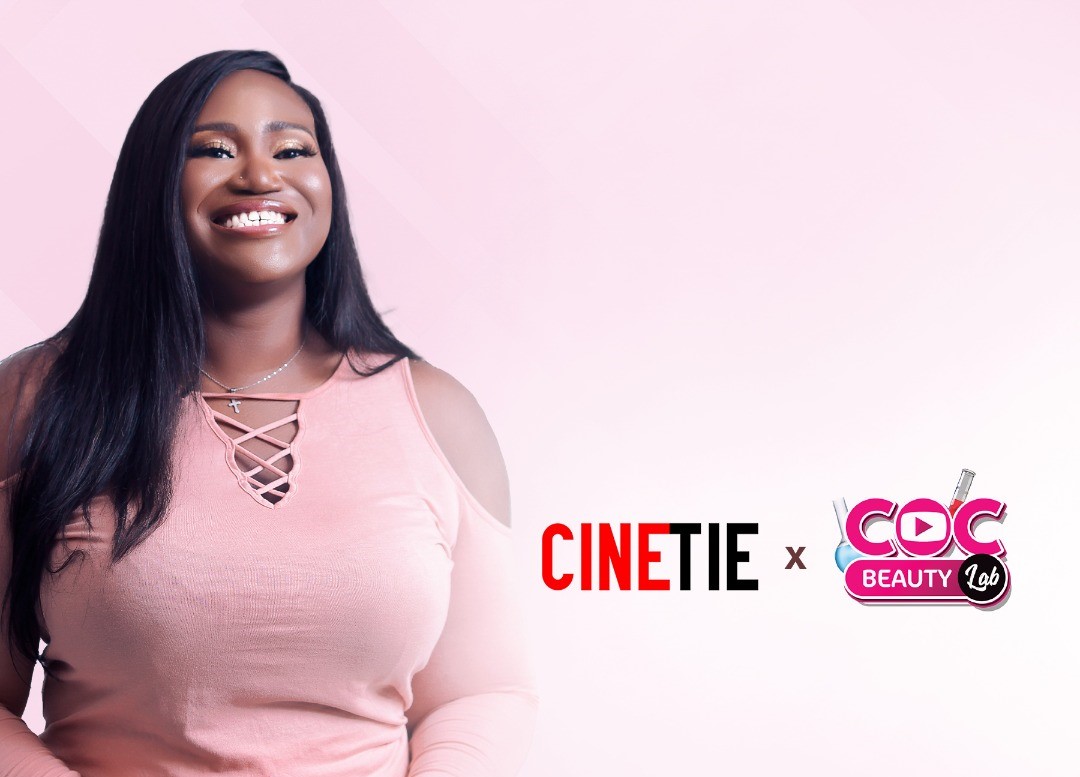 COC Beauty Lab, the rave-making beauty and lifestyle TV show from COC Beauty School has closed a licensing deal with CINETIE. In addition, this deal would see the subscription-based streaming broadcaster distribute Season 1 of the popular show for 2 years.
The collaboration will expand COC Beauty Lab's reach beyond Nigeria's border to other parts of the continent. Above all, the deal will also inspire many to embrace beauty product formulation as a lifestyle and thriving business. 
About CINETIE
CINETIE is a leading Pan-African film streaming platform based in Kigali, Rwanda. Furthermore, it is subscription-based and offers online streaming of a library of films and television programs. 
The CEO of CINETIE Ishimwe Theodore was full of praise for COC Beauty Lab and expressed delight about the deal. "COC Beauty Lab show looks amazing and quite educational. We are glad to have it on our platform, first of its kind." he said.
COC Beauty lab producer – Ayo Bassey
Beauty business coach and executive producer of COC Beauty Lab, Ayo Bassey expressed her happiness with how the show has improved the beauty and cosmetics scenery in Nigeria. Similarly, she likes how the show is now gaining momentum across the continent. 
"It's exciting to see our work valued and rated highly. It's every producer's dream. This partnership has motivated me to do more, to go the extra mile and to create richer content for the sophomore season".

Ayo Bassey
Positive reviews from Beauty Lab season 1
The first season of the show was hosted by COC Beauty School alums, Seun Olusina and Violet Adesina and it wowed viewers and skincare enthusiasts with engaging content like makeovers, latest trends, fashion finds, tips and tricks, beauty transformation secrets, beauty on the go, and products formulation techniques.
Ayo Bassey disclosed that Season 2 will be arriving on viewing platforms across the continent in 2022. Likewise, it boasts of more exciting moments, and celebrity guests making trendy products with simple beauty ingredients. 
Finally, viewers everywhere can subscribe to the show on CINETIE. For media enquiries, please contact GLG Communications, at hello@glgcommunication.com