Our rapid fire chat with Timini is a breath of fresh air you most certainly need today. It is sometimes true that some magazine interviews can be so serious and lengthy. However, that does not apply to Glazia magazines. At Glazia, we know how to dial it down a bit and have some fun.
Glazia Magazine's Wellness Issue has entertainment's "Bad Boy T" as one of the cover stars for its first ever dual cover. To say the least, if you have yet to get your copy, then you're missing out on a lot.
For now however, we are bringing you exclusive bits into the fun parts of Timini's rapid fire chat with Glazia.
Rapid fire chat with Timini
The first thing you do when you wake up in the morning is ——
Check my phone and then pray
3 words that best define who you are, and why?
Happy, Energetic and Loving. That's who I am. People that are close to me know that I try to make sure everyone around me is happy. I think I get happier when people around me are happy. I get happier when good things happen to people around me than when good things happen to me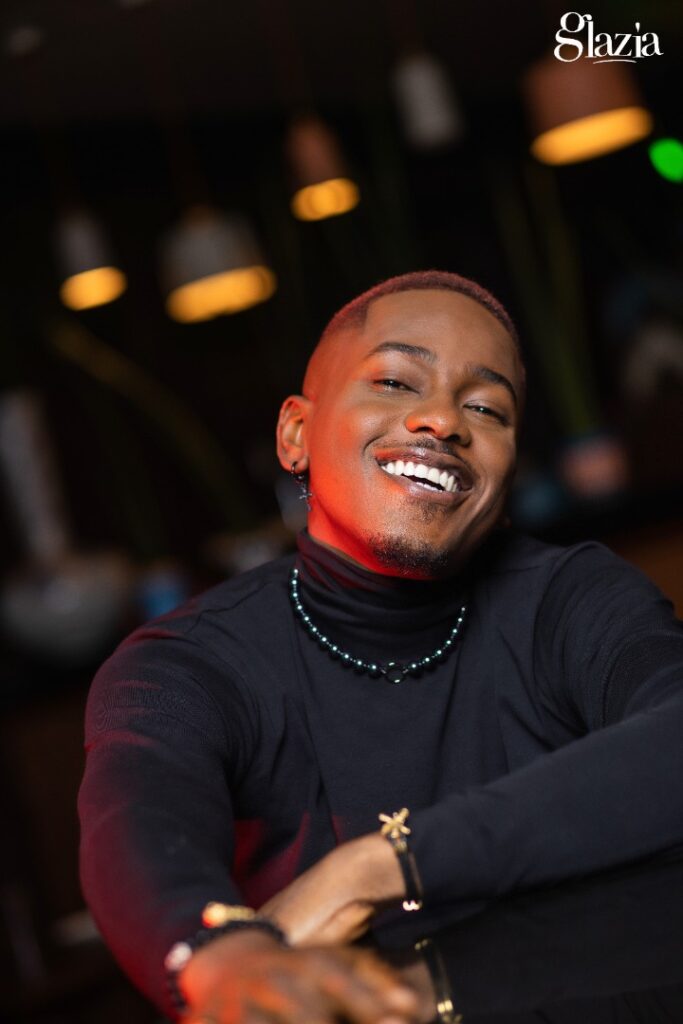 One perk of being a celebrity is ——
Free clothes
In just one sentence, please give a speech on wellness – embrace who you are 100%, do what you love, and love what you do.
The best advice you have ever received is —
Be yourself boy, unapologetically
You can only eat three meals a year and it has to be healthy. What are you eating?
Noodles with vegetables. I am addicted to that. Also wheat bread sandwiches and salad.
A statement you live by? – challenges don't happen to you, they happen for you. Live and learn.
Click here to read Timini's full interview and also get some extra fun and entertaining contents.