For this issue, Glazia is committed to celebrating a wide array of achievements women have made in the past years. As a result, this magazine is dedicated to women who keep striving in their various industries, even when obstacles spring periodically.
Women's History Month kicked off with a great start and slowly segued into International Women's Day which encouraged women to break the bias, smash stereotypes, and be committed to calling out inequality, unfairness, and imbalance in the workplace, and at home.
It is in this vein that we spoke with four women filmmakers who shared what breaking the bias means to them and their message of hope to other women.
Who are these 4 Women in Film and what are their messages to other women?
ZULUMOKE OYIBO
Zulumoke Oyibo is a producer, executive and co-founder of Inkblot Productions, a leading production company in Nigeria. Her films, The Arbitration and The Wedding Party were showcased at the prestigious Toronto International Film Festival (TIFF) 2016. She has produced and executively produced over 20 award-winning films since her first feature in 2015, all of which are top 10 rated on the year of release and contribute to her worldwide theatrical grosses of over N1.5 billion as of 2021.
She is currently the executive producer of a Netflix commissioned original series from Nigeria and will also produce a slate of films under Amazon's recently announced theatrical licensing deal with Inkblot Studios; a first-of-its-kind deal out of Africa.
Zulumoke is also the convener of IWIF (I, Woman in Film) a community of women in film with the initiative to tackle social, ethical, and professional issues affecting practitioners.
Glazia: What does Breaking the Bias mean to you?
Zulumoke: I believe the theme is apt. "There is so much bias in communities, workplaces, and to ourselves as women. Everyone needs to lean into this theme and break the bias. It needs to actually be shattered. We need to be more empowered in promoting ourselves and humanity in general.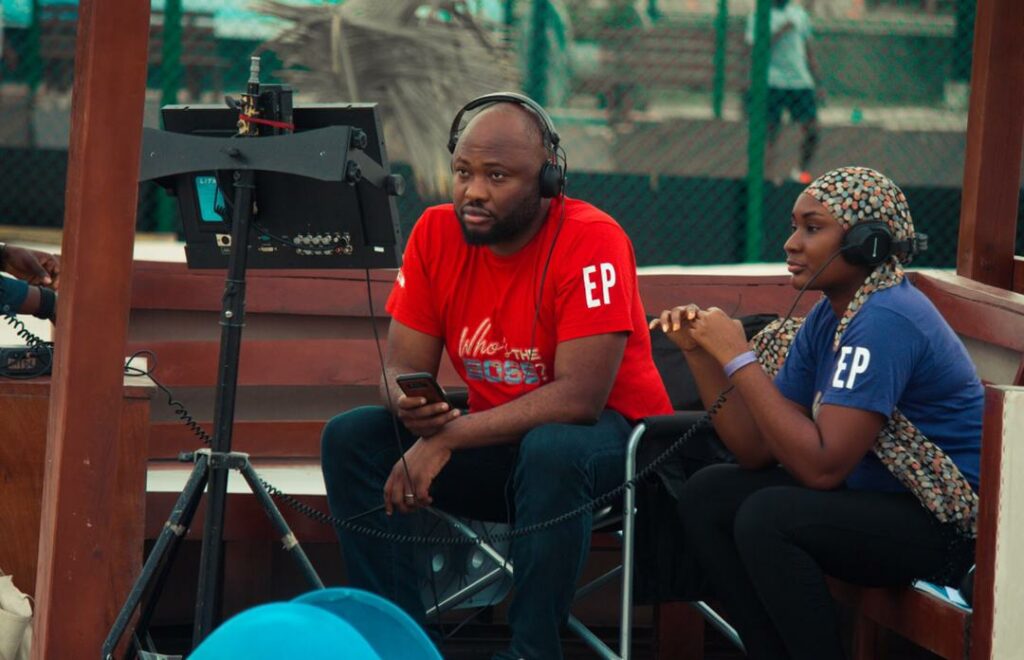 In Nigeria, women can't get their foreign partners citizenship. How is that fair? How is that equal? It's really sad that we're in 2022 and these conversations are still being had. I think there's a lot that needs to be done. I'm happy with the progress that has been made. However, more needs to be done and it starts with us. We need to be more intentional about breaking the bias.
Glazia: What is your message to other women?
Zulumoke: Well done! I see you. A lot of us see you. We see each other. We are doing so much for ourselves, our families, our children, we're carrying a lot on our shoulders.
The other thing I'd say is take a shot. The thing that affects us the most boils down to our confidence, our inability to see just how amazing we are as human beings and just how much greatness there is within us that we have to give. So I want to say, take a shot.
Be as fierce and as determined and don't be afraid to fail and make mistakes. Whatever you want to try your hand at, try. There would always be obstacles and there are more obstacles because you're a woman. But we need you to be the inspiration for women coming behind you.
Glazia: What is the best career advice you ever received?
Zulumoke: Don't dwell. Filmmaking is an unending cycle. You have to keep putting out. Something you put out might not do well but it doesn't mean you don't have creativity. Also, if something you put out is praised, it doesn't mean others would be praised too so just keep going out. Keep putting out.
EKU EDEWOR
Eku Edewor is an actor, producer and television personality. She burst onto African screens as the host of the recently concluded, award-winning entertainment show, 53 Extra – which showcased the latest in music, film, fashion, and red carpet events across the African continent.
Eku appeared in AMVCA's most nominated film – God Calling (2018), had a prominent role in Ebony life TV's Your Excellency (2019) and is currently starring as fan-favourite Nnneka Amadi on the popular legal drama Castle and Castle currently showing on Netflix. She is the co-producer of the highly acclaimed romantic dramedy, Superstar (December 2021) which she also starred in.
She was the first Martini Rose ambassador and has worked with Guerlain, Calvin Klein, Lancome. She's currently the brand ambassador for Sterling Realties Housing Estate, Maiyegun Beach Estate.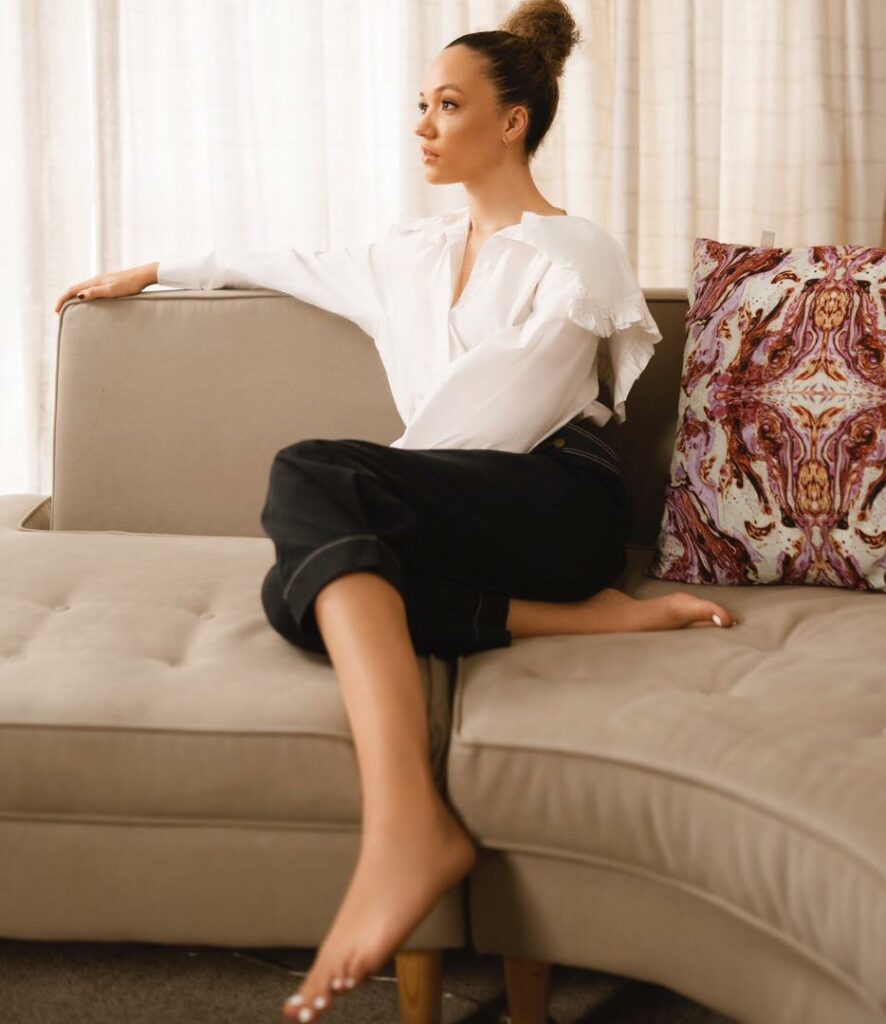 Glazia: What does Breaking the Bias mean to you?
Eku: For me, it should really be a message to society to change what they believe, dismantle rules and regulations. To completely change mindset and society's oppression. I feel women are constantly breaking the bias, to stop putting expectations on what a woman should be. I have colleagues, friends, and peers who are doing more than is expected of them.
Glazia; What is your message to other women?
Eku: Don't give up on yourself and your dreams. Rest, reset but please come back because it matters to us that you be the best woman you can be.
Glazia: What is the best career advice you ever received?
Eku: My Dad always told me to "never put off till tomorrow, what can be done today, and as someone that is a natural procrastinator, it's been a really good voice to have in my head "
BUNMI AJAKAIYE
Bunmi Ajakaiye is a Nigerian filmmaker with ten years of experience in directing and writing movies. She is notable for writing movies such as NdaniTV's Skinny Girl In Transit, E.V.E, Therapy, and The Black Book.
In addition, she has directed a number of movies and series including Skinny Girl In Transit, The Smart Money Woman, Glamour Girls, My Wife and I, among others.
Glazia: What does Breaking the Bias mean to you?
Bunmi: I'm especially happy about the words. It summarises what society should be leaning towards. Closing pay gaps, closing expectation gaps so I'm very excited about this theme. It seeks to create awareness in workplaces.
We are the ones who have to manage our work life and family life more than men, not that some men don't. We need to acknowledge the biases against women so we can come together and effect change.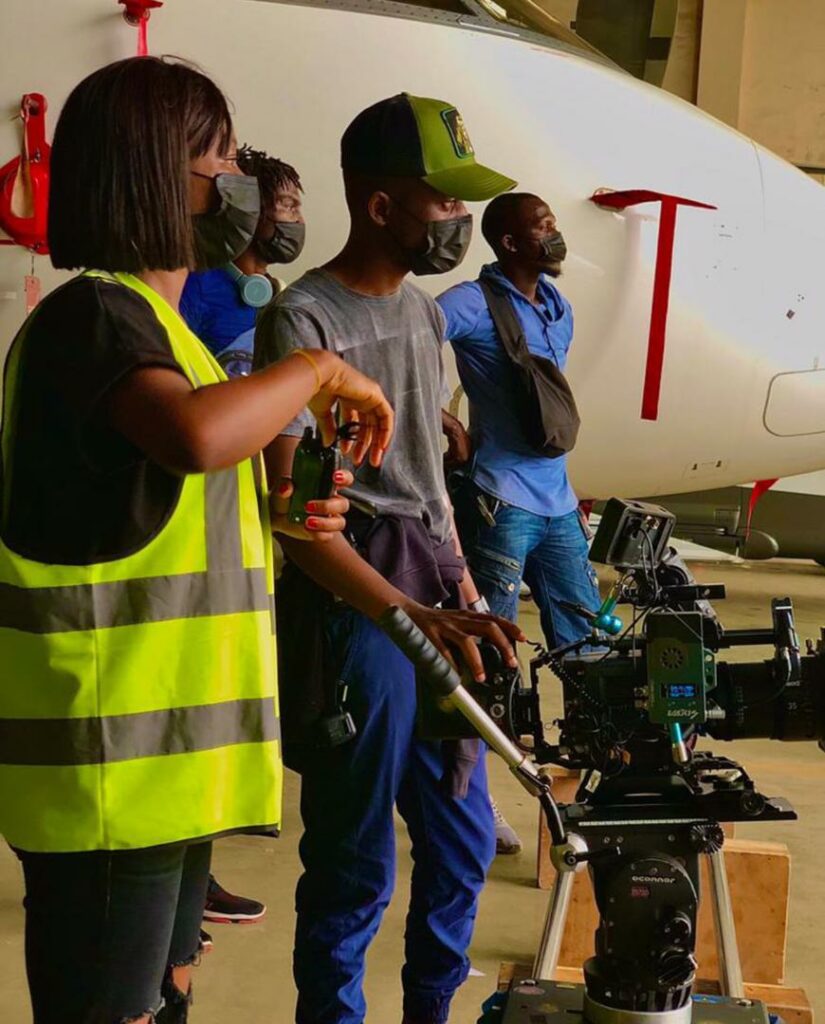 Glazia: What is your message to other women?
Bunmi: Be bold, be brave, be fearless! Be hungry for success and take risks. Don't be afraid to make your voice heard and try. If you need to be more aggressive, be more aggressive.
Glazia: What is the best career advice you ever received?
Bunmi: My best career advice is from a popular Nigerian Scriptwriter, Uduak Isong. "Stop over analysing. Just do it. Do it afraid if you have to. Never wait for perfection or you will never make a move". That has been stuck in my head ever since, especially for someone like me who suffers from analysis paralysis.
TENIOLA OLATONI
Teniola Olatoni is a film director, Television/Theatre producer and Talent Manager. The CEO and creative head at Sourmash Stories production, Teniola is passionate about telling powerful Nigerian and African stories. Some of her works include the highly acclaimed film, The New Normal which she produced and directed. The New Normal film won Best International Narrative at the 2020 annual American Black Film Festival (ABFF) Jury Awards. Her other works include Ireti (Access Granted!) 2019 (Theatre) , Secret Lives of Baba Segi's Wives 2018 (Theatre),The Luxe Theatre, and Saved! 2018 (Film School Project).
Teniola also won the award for Best African Female Filmmaker at the Toronto International Nollywood Film Festival (TINFF).
Glazia: What does Breaking the Bias mean to you?
Teni: To me, breaking the bias means "change within everyone." A step to being better daily would make the world a better place.
First things first, all of the things you don't like, stop doing them. Stop doing them to other people. Let's be kinder and we'd be breaking almost every bias.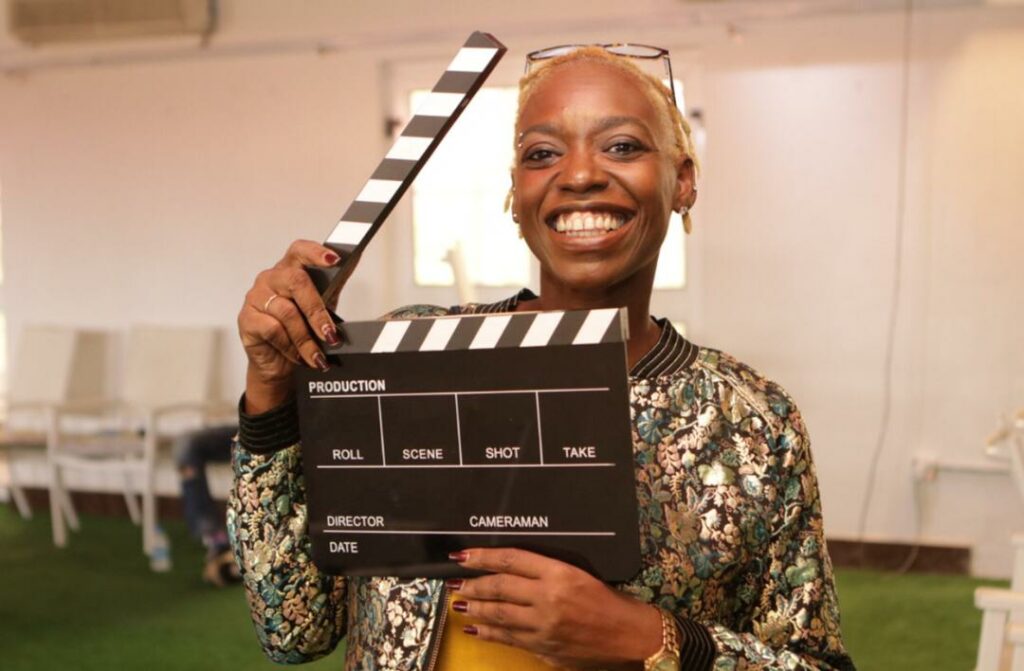 Glazia: What is your message to other women?
Teni: I'll tell you the same thing I tell myself. You're beautiful, you're all shades of awesome, and you're doing it. Keep doing it. Take a chance on you. You deserve it. Don't be angry if this ignorant world doesn't acknowledge you just yet. They will. Stay fabulous. Heads up, shoulders up and keep strutting those heels.
Glazia: What is the best career advice you ever received?
Teni: My best career advice is a guiding compass I created for myself. "Teniola, to thine self be true and always do that which is honourable and true."
Read their full interview and see more cover photos, exciting stories on fashion, food, career, entertainment and more in our latest issue. Click HERE to download it FREE!