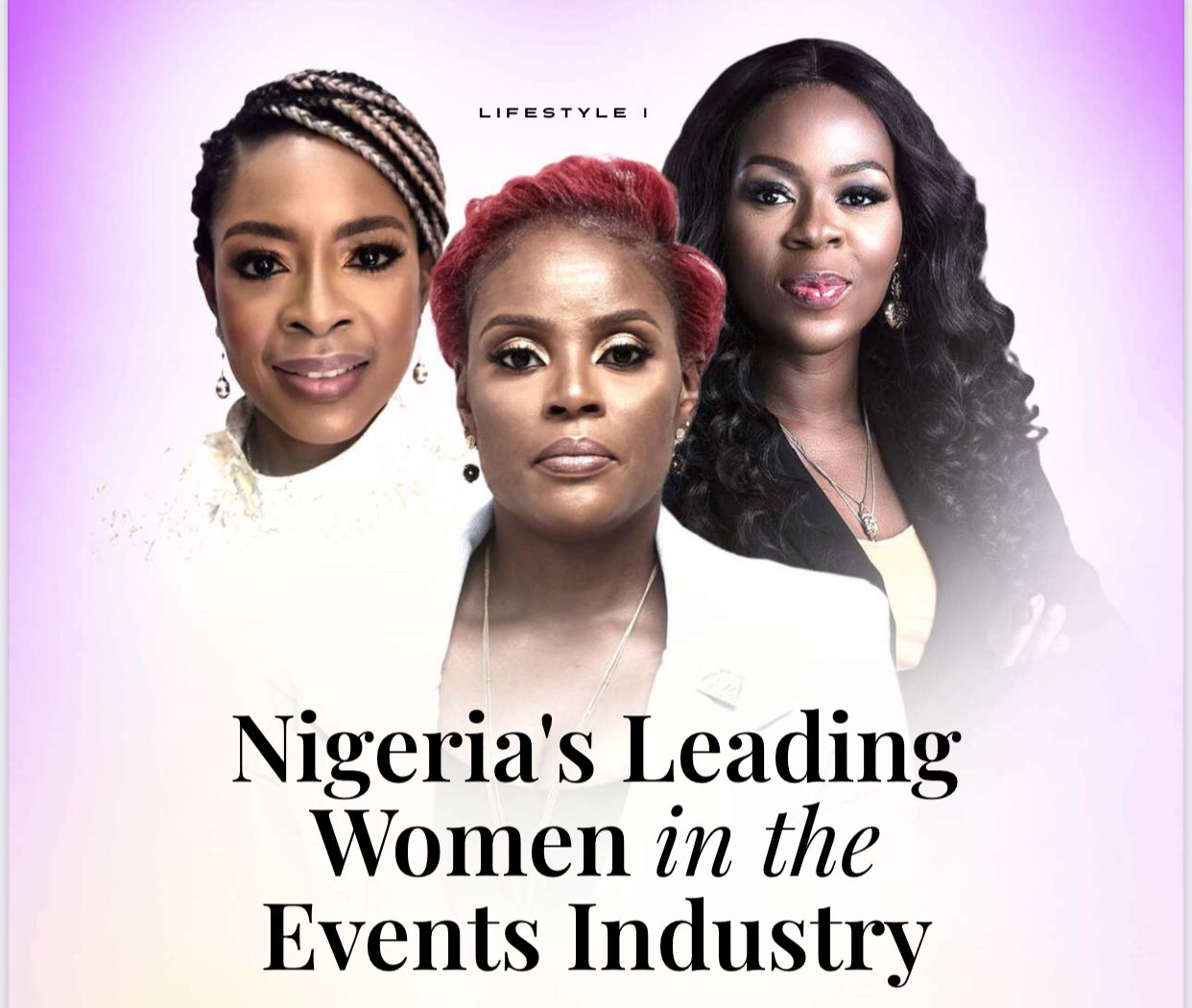 From being overlooked in favour of more lucrative industries including the oil and gas sector, to becoming a $20 billion industry, a figure projected to put the industry in the list of the most extravagant in the world, Nigeria's events industry is growing by the year. In 2017, the compound annual gain of the events industry was projected at 10.5% in room revenue, a figure that has helped the Nigerian hospitality industry take over the rest of Africa as one of the fastest-growing industries. The events that contribute to this figure have taken the shape of concerts, runway shows, exhibitions, corporate events, product launch, and even flamboyant weddings. Most importantly to note, is the impact the key players of this industry; women, have contributed to its tremendous growth.
To celebrate the International Women's Month, we interviewed some of the leading women in Nigeria's events industry and discussed issues ranging from gender equality in the events industry, challenges faced, and other conversations around this year's International Women's Day theme; "Breaking the Bias". These women have not only contributed to the growth of one of Africa's fastest industries; Nigeria's events industry, they have also at one point or the other brought the spotlight to the country through planning glamourous and memorable events for their clients.
Enjoy our top 3 interviews of these women who are leading in the Nigeria's events industry.
Interview 1: DUNTAN WEST – Founder & CEO, WonderWorks
Launching her company; WonderWorks in 2004, with over 25 years of event management experience, Duntan West has managed 350 large events in diverse sectors including international sports tournaments, awards, and conferences. In her role as Chief Executive Officer, she manages a team of dedicated and talented professionals with creativity, innovation, breaking new grounds in the events industry in Nigeria.
Having organised various events both nationally and internationally across Europe, the UK, Mexico, and the United States, with innovation and technical expertise, her company has become one of the most sought-after event planners. A respected Event Planner and an active member of the International Live Events Association- the flagship industry of event professionals worldwide, she was the founding President of the ILEA-Nigeria Chapter and the current International Chair for ILEA Diversity, Equity, and Inclusion.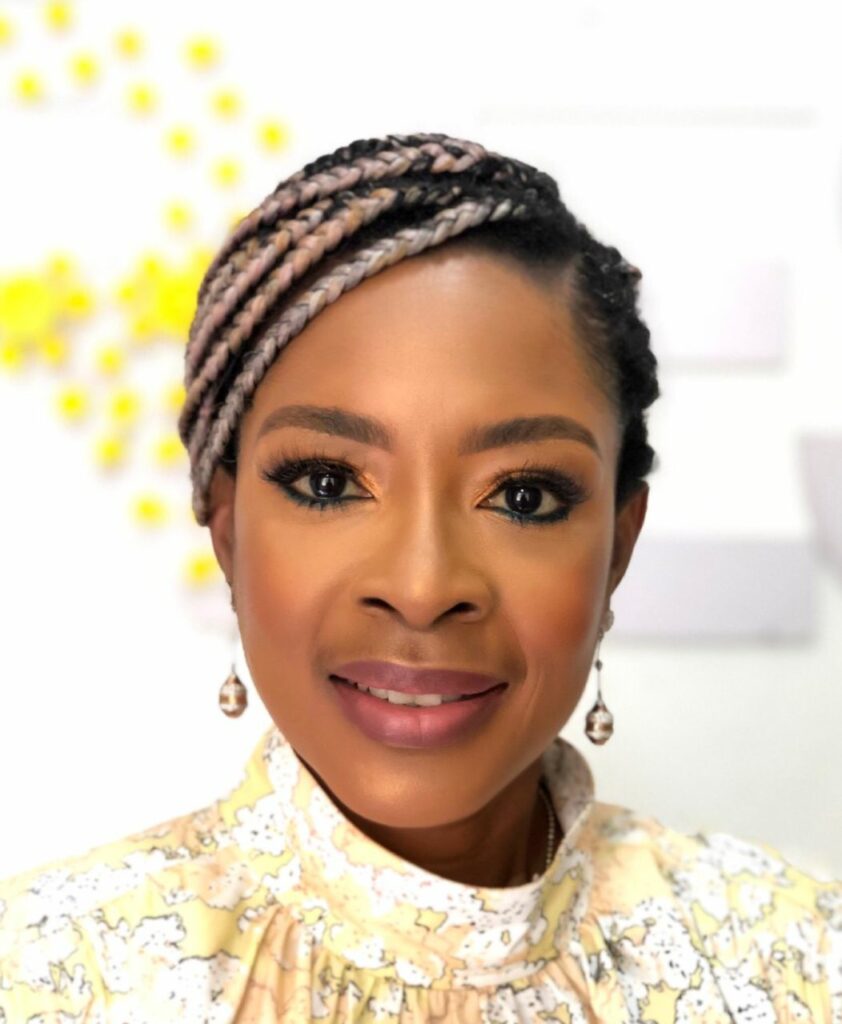 Adekunle Gbenga: The theme for 2022 International Women's Day is "Break the Bias". What does this mean to you?
Duntan West: The topic: "Break the Bias" means letting go of perceived perceptions. Women should stand as one to fearlessly embrace differences, then work together as equals to include and welcome all. Thankfully, there is an awareness globally on the impact women make in society. Reinforcing the message of inclusivity is therefore important for women who already have a voice.
A.G: Which powerful women do you admire the most and why?
D.W: Recently, I met an amazing lady called Helen Moon of Eventwell – I found her so inspiring. Having worked in the event industry as a planner and supplier, she understands the impact of mental health on our industry. She also as a person manages a complex mental health condition – bipolar disorder. This however has not limited her but encouraged her to give back to the event industry by founding Eventwell which is a mental health and wellbeing voice for the industry. Eventwell provides support to event professionals experiencing hardship, in crisis, or impacted by ill mental health. As the pandemic set in, her organisation successfully supported many event professionals who experienced extreme issues as businesses collapsed due to the downturn in the economy.
Read the rest of her interview in the latest Glazia magazine. Click HERE to read for free.
Interview 2: OLUWATOYIN OLATUNJI-DANIEL – Executive Director, Eventecture Group
Co-founder of Eventecture Group, an interior decor, retail/marketing, and television productions company based in Lagos. An experiential design and marketing communications expert, Oluwatoyin Olatunji-Daniel is currently the Executive Director at Eventecture. With over 10 years of experience of demonstrated success in delivering a profitable experience for clients, she has developed strong sales, marketing communications, branding, and events management acumen.
Oluwatoyin co-founded Eventecture with her spouse in 2010, a brand that serves as the converging point between timeless architectural principles and creative craftsmanship. With her role as Executive Director of Eventecture, she manages the overall operations of over 30 employees who are focused on developing new business opportunities and managing client and vendor operations through optimising process management. The University of Lagos graduate serves as Chief Operating Officer where she exceeded the regional annual sales target by 40%.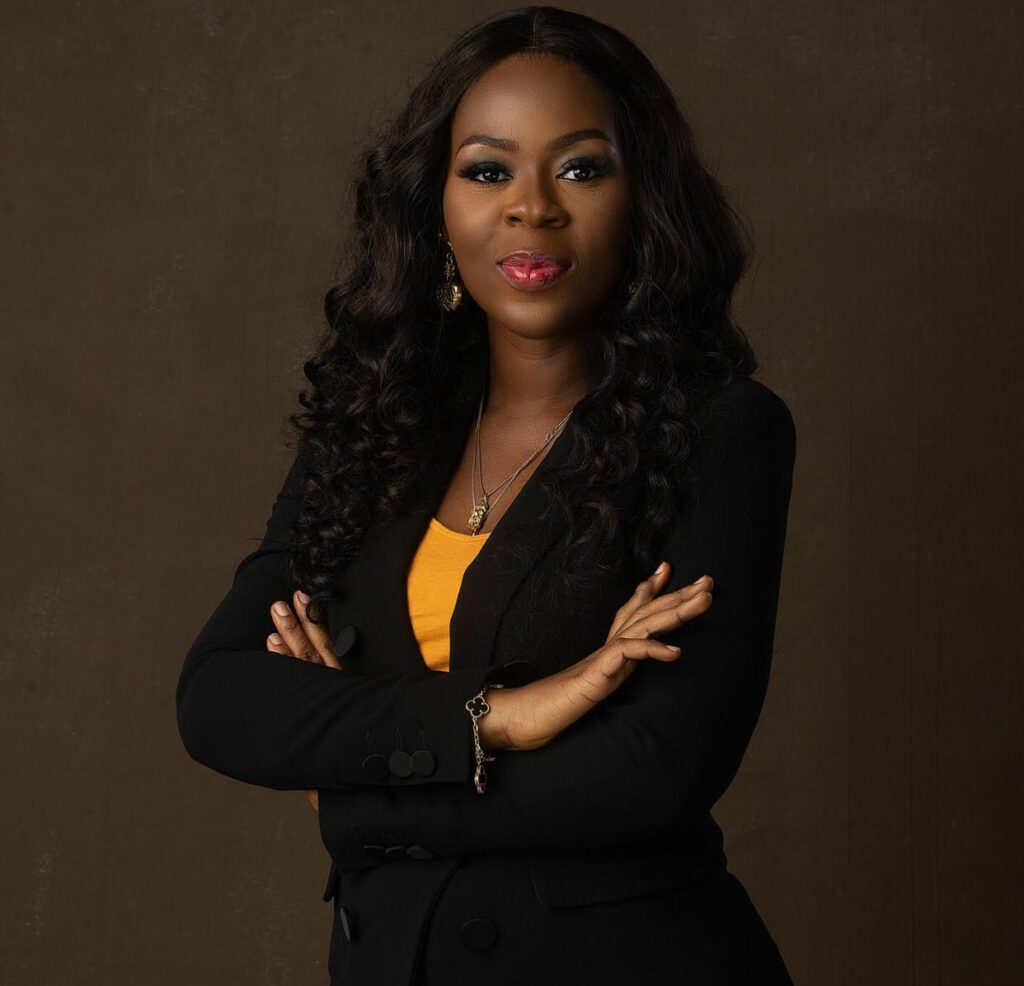 A.G: The theme for 2022 International Women's Day is "Break the Bias". What does this mean to you?
O.O.D: Our area of specialisation in the event industry is male-dominated. Being male-dominated doesn't mean it can't be led by a woman. Case in point being the proverbial "what they say about what men can do, I can do better in the areas of paying extra attention to details, listening to what my client's needs are spoken and perceived. Working professionally and seamlessly with the entire body of work, putting my emotional intelligence quotient to great use, getting feedback, and acting on it. Constantly getting better than my past projects.
So #breakingthebias for me leans towards both genders. In my entrepreneurial journey, I have earned my seat at the table not by some hashtag but by putting in the work, sacrificing a lot, and not wearing my emotions on my sleeves. Actionable and intentional progression. Of utmost importance, staying hyper-focused on the image of my inner mind #Istaywinning!
A. G: Which powerful woman do you admire the most and why?
O.O.D: I admire a lot of women who are powerful in their own right. Especially as I love different attributes in each of them. However, two of my all-time favourites will be Mrs. Bola Atta and Mrs. Deola Art Alade.
I admire them both as these attributes of theirs resonate deeply with my persona.
Read the rest of her interview in the latest Glazia magazine. Click HERE to read for free.
Interview 3: MRS. EUNICE ADEYEMI (Mrs. A) – Managing Partner, Q21 Solutions Ltd.
Founder and Managing Partner of Q21 Solutions Ltd, Eunice Adeyemi converted both her passion and creative competencies to build one of Nigeria's foremost events companies; Q21 Solutions. With over 19 years of experience working in multiple vertical markets including her role as Senior Project Manager/Account Manager where she helped her client organisations like MTN, UBA, and the CIBC (Canadian Imperial Bank of Commerce) achieve their executive ideas, she brought her innovative ideas into her company; Q21 Solutions.
As a corporate-focused experiential marketing support company, Q21 Solutions provides both event management and marketing support to events in the corporate industry. The company founded in 2006 has successfully organised several major events in Nigeria like the AMVCA (Africa Magic Viewers Choice Awards), Tony Elumelu Foundation Entrepreneurship Programme, All Africa Business Leaders Awards (AABLA West Africa), EMC2 Exhibition among others.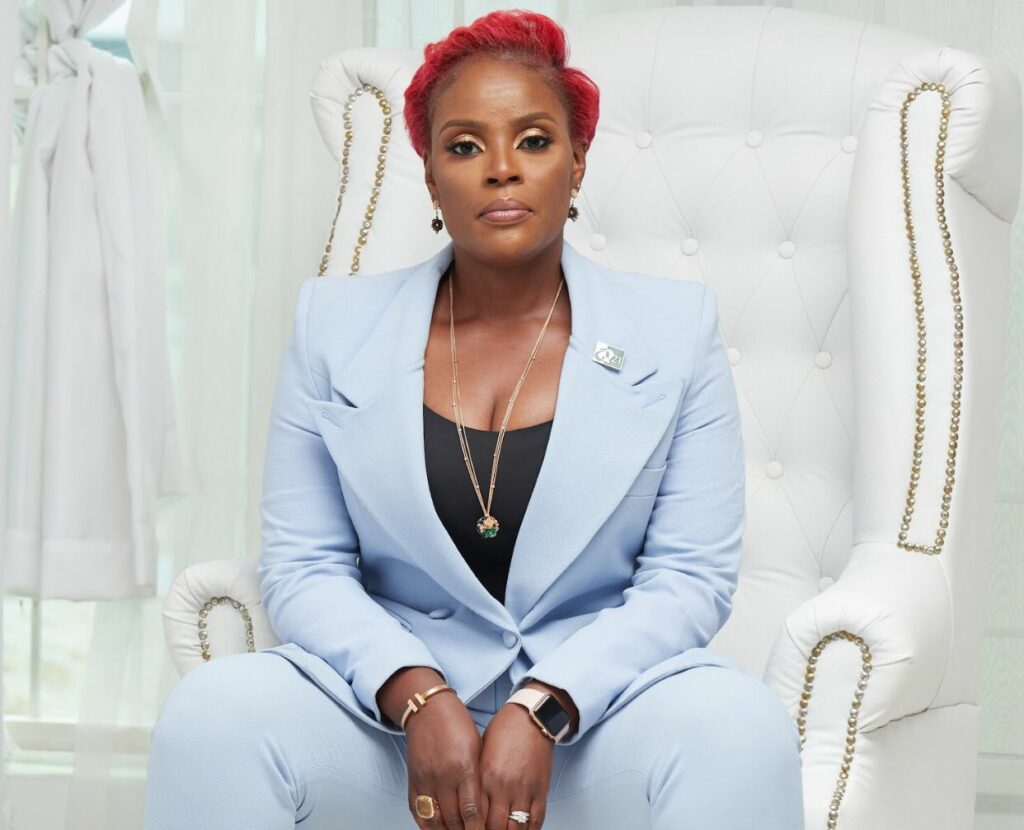 A. G: The theme for 2022 International Women's Day is "Break the Bias". What does this mean to you?
Mrs. A: Breaking the bias to me means standing out and excelling against all odds
A. G: Which powerful women do you admire the most and why?
Mrs. A: One of the powerful women I admire is Madam Ngozi Okonjo-Iweala because she is principled. Think about it, she decided exactly what she wanted out of life and didn't allow anyone or anything to stand in her way. Her work ethic, her core values, and even her attire were never called into question. Regardless of her position, role, or who she was meeting with, she is always true to herself.
Read the rest of her interview and see the full list of all the women in the event's industry honoured in this special issue. Click HERE to download the magazine for free.