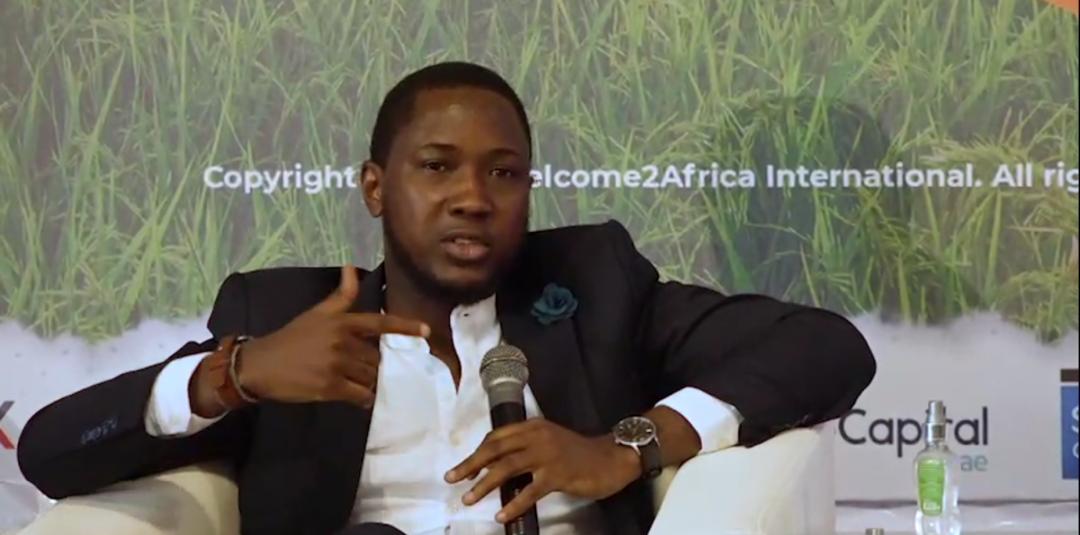 Kayode Omosebi is the CEO of Seeder and Ash Capital; a proprietary Investment and Financial Advisory firm focused on unlocking sustainable investment and capital required to drive the future of Africa forward.
An astute entrepreneur who loves to scale up and optimize businesses, Omosebi had a chat with Glazia on how he climbed the success ladder and overcame obstacles along the way.
Not only does he believe that private sector development is a key enabler of economic and social wealth creation in Africa; but it also delivers value, grows wealth and creates job opportunities through Seeder and Ash.
What's his story? How did Seeder and Ash Capital start and what are some of his achievements? Kayode Omosebi shares these with Glazia. Enjoy the read.
Glazia: You have done some great work so far. How did you get here? Please tell us a little bit about your journey.
Kayode Omosebi: My journey has been a combination of self development, tenacity, ambition and just being around the right people. I have always been a very ambitious person and I have had a goal to grow businesses and sit on one of the biggest investment holding companies. I kept my eyes on that goal, realizing what I needed to do to get to that level and I continued to take the small steps to get there. First, learning on the job, building a career, self development and appraisal. Being resourceful and building capacity at different ends, to gain all round experience. So, I can say that my journey has been a combination of small consistent steps.
Glazia: In your career journey from when you were working as an employee, how were you able to stand out in such a competitive environment? What major traits would you say got you to where you are today?
KO: As an employee, three things that made me stand out were showing resourcefulness, being reliable always and being a good team player. There is always some sort of politics and favoritism in most companies or workplaces, but in the midst of that, I stayed on my path and stayed true to myself. I managed my team well, making sure I was learning from those above me, and teaching those under me. The end game was not just to impress the boss, but to truly have an impact on the organization and grow in the corporate environment.
Glazia: What accomplishment (in career or any aspect of life) are you most proud of? What were the contributing factors to making it happen?
Kayode Omosebi: In terms of my accomplishments, I am particularly proud of the ability to lead an advisory team and that was my first role in Financial Advisory. At the time I was starting there, the team lead was leaving so I had to lead the team. It didn't stop at leading the team, I also closed major transactions and we got awarded as one of the top investment banks in the capital market. It was very challenging at the time to be honest, but I'm proud of the accomplishments I led my team to; from The Dangote Commercial Papers, our Flour Mills Bond Real Estate transactions, advisory deals and a whole number of other transactions raising over $1bn.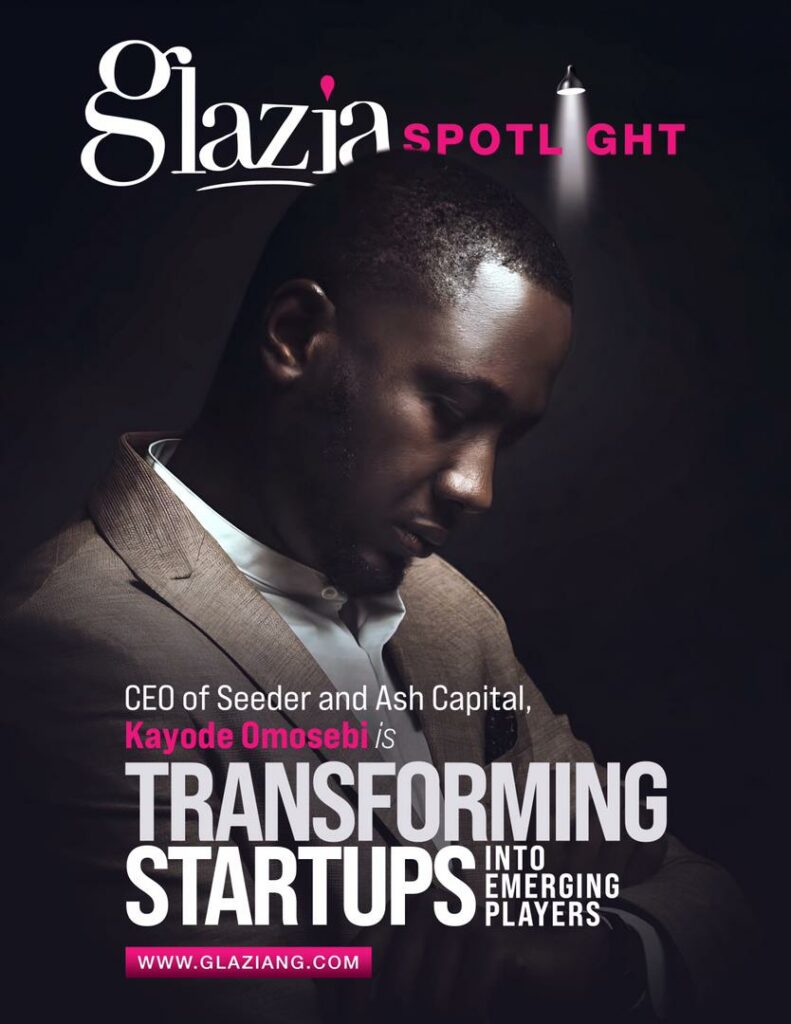 Glazia: Let's talk about Seeder and Ash. What was the inspiration behind it?
KO: The inspiration came from the need to close the gaps in the value chain across certain sectors. We wanted to support growing sectors in Africa and to do that; we needed to support businesses that will become global players. Secondly, we wanted to create access to investment opportunities across these sectors, and thirdly, we wanted to make an impact for stakeholders – the investors, the community, the employees.
Glazia: There are so many financial and investment advisory firms out there, how is Seeder and Ash different? What offerings make it unique?
Kayode Omosebi: At Seeder & Ash, we do not just advise or invest in businesses. We build and back up businesses. What makes us happy and satisfied is the fact that we are able to scale up businesses from the point we met them. We want every business that passes through us to become a big player in the continent. We don't look for already made businesses, we go for those that have potential of going global. That being said, we don't just bring the money, we support with more resources like partnerships and collaborations and take on the journey with you.
Glazia: What are some major milestones you have been able to achieve with Seeder and Ash that you can share with us?
KO: So far, we have been able to build a portfolio of strong investee companies with a total asset size of about N2bn. We have also been able to advise small companies and raise capital of over $10m in key sectors such as dredging and transportation; which we funded with about 50 trucks, also, Agriculture, which we have funded with about N1bn in green farms and processing companies. At Seeder and Ash, we created a model for investors in the hospitality sector as well. We have successfully transformed startups into emerging players in their respective sectors and these are key milestones for us.
Glazia: You were a mentor at the Tony Elumelu Entrepreneurship Program (TEEP) and Lagos State Employment Trust Fund (LSETF). What are some critical principles you believe entrepreneurs who want to succeed in today's business landscape should follow?
Kayode Omosebi : You need to have a strong value proposition. You must first understand why you are doing what you are doing because that is what will keep you going. There is always a challenge somewhere along the line, but as long as you have a solid answer to your 'why?' you will constantly scale through. Secondly, you have to stay flexible. You have to understand that your strategies will be tweaked every time because of macro issues that may affect your business. Thirdly, always think long term. Lastly, you must ensure that you have the right funding and financing to keep your business afloat. So many attractive businesses have crumbled because of lack of money, so, when starting out, your cash flow is more important than profit.
Glazia: On the path to becoming the leader you are now, there must have been some challenges. What is one example of a setback you experienced and how were you able to turn that into a comeback?
KO: The major setback for me as a leader has been the failures we have had. Everybody sees what we've done so far and where we are today, but they don't know the failures that we have experienced. We have had businesses go bad, we have lost tons of money in the past and we have made errors in how we went about certain things. Regardless, my take home from all this was the experience. One of the greatest capitals is experience. We learnt from it, identified our mistakes and everywhere that we went wrong and that was how we turned the step backs into comebacks. For example, we lost money trying to support a recycling business and that drove us to starting our own recycling business – ScrapBank Africa – which is one of the strongest and most viable recycling companies in Lagos today.
Glazia: As an analyst in the banking sector, what do you think is the future of banking in Nigeria? Would there still be physical banks in the next ten years?
Kayode Omosebi: The future of banking is complex. I think it's going to be an entirely different ball game. With embracing tech, banking will no longer be about bricks and mortar. It will go beyond just saving and making deposits, as there will be a lot more services that will be provided. Today, we have high financial inclusion rates, but the problem is that most of them just back their other financial services, so I think the banking industry will move to offering other financial services where people can have access to other benefits such as loans, pensions, investments and more, under one provider.
Glazia : What about fintech? Are they slowly taking over the banking system or can both coexist?
KO: Fintech and banking systems are coexisting as tech is an enabler of banking, so they will continue to coexist and banking will continue to lean towards tech.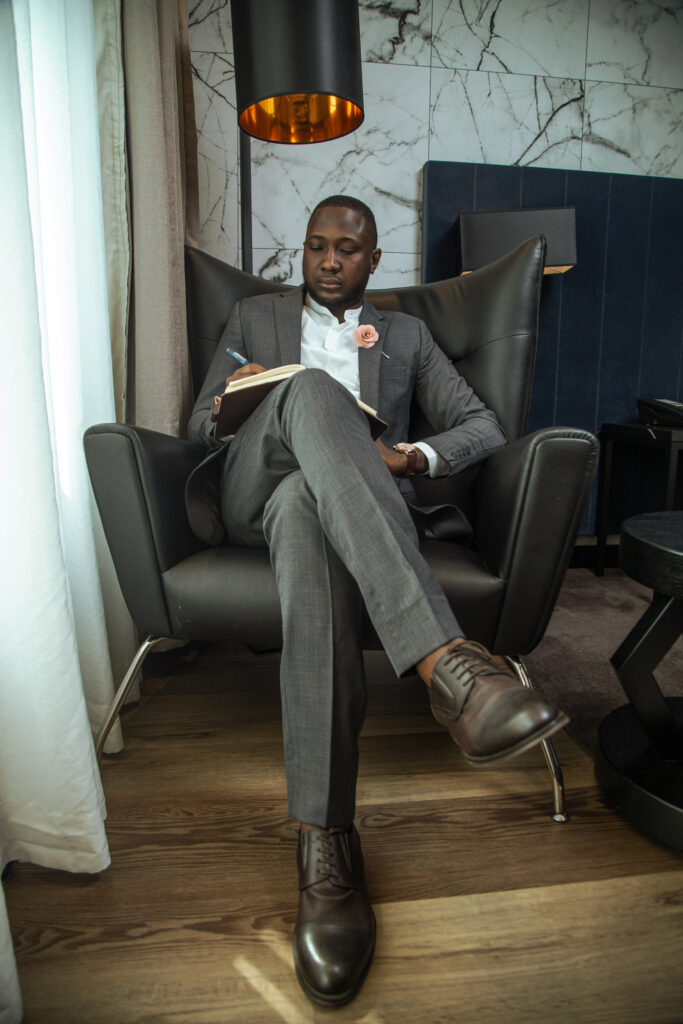 Glazia: Should a budding finance entrepreneur bother getting a degree in finance? Is it still necessary?
Kayode Omosebi: An entrepreneur must not get a degree in finance but I think every entrepreneur must have a very strong finance background. When I say background in finance, I don't merely mean accounting. I'm talking about corporate finance. You need to know how to raise money for your business and you need to know how to position your business to make money. For finance cash flows, you should know how to look at your working capital and interpret your financial statements. So whether it is a degree in finance or a course or some sort of certification; you need to have a strong finance skill as it is critical in running a business.
Glazia: How have you shown resilience or handled competition/criticism in the kind of visible role you have today?
KO: For me, it is more about the end goal in sight. It is not about competition but about the market. I look critically at who I am serving and how I can make them better. Then, I also learn from people who are already serving my market but I do not try to imitate. I hold on to my value proposition and offering. We have handled criticism and completion by staying consistent. Consistency keeps sales going and we stay consistent at Seeder & Ash. Secondly, we are very open to criticism and feedback. We take it all in a positive light. Thirdly, we are constantly evolving as a business and lastly, we never lose sight of our target market.
Glazia: What is your goal for Seeder and Ash Capital? Where do you see the company in the next 5-10 years?
Kayode Omosebi: We want to be one of the biggest and most impactful investment holding companies in Africa. Investment holding, backing the right businesses, bringing the right capital to support these businesses and making the right impact. When I say 'biggest' it is mostly about value. We want to be the most value oriented and impact driven investment holding company. That's where we see ourselves in the next five to ten years.