TikTok challenges may not be the first thing on the mind of a Gen X or some Millennials, but TikTok has been a great source of entertainment since the lockdown. Its creative involvement of all kinds of users is noteworthy. It is a get-away platform to while away time, and even though instagram created its own form of TikTok called reels, TikTok's uniqueness has never faded.
The app is also known for a lot of things such as challenges, promotion of songs and display of dances. Initially, it started out as an avenue for dancers to showcase themselves and entertain others. But soon enough, it slowly transitioned to an app like every other, full of people from different professions. However, it still retained its uniqueness.
TikTok Challenges
TikTok challenges, like every other challenge, is a form of expressing your own interpretation of a certain sound or beat while sticking to the script. In other words, a beat or sound, alongside a theme, is usually available and the challenge is to follow the theme but in your own way.
The challenges are an entertaining way to see people's creativity. And with stitches, TikTok is even more fun.
Stitches
Stitches are TikTok features which are similar to quote tweeting on Twitter. Instead of writing—since tiktok is a video app—you have to make a video instead. So, it involves the splitting of your screen to respond to someone or share your opinion on someone's video.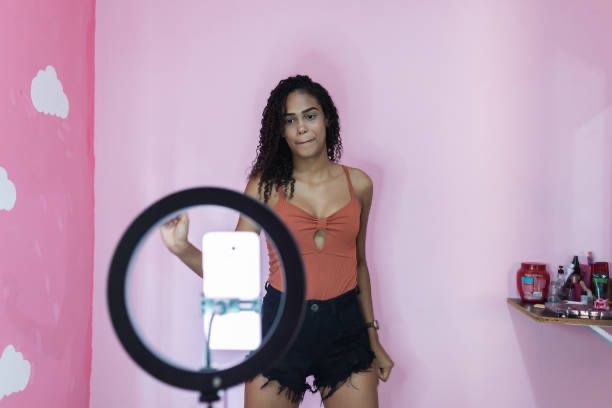 Promotion of songs
TikTok is one of the best avenues to promote your song. Some Nigerian songs that became famous because of TikTok's influence are; Love Nwantiti by CKay, Gentility by Wande Coal, Sungba by Asake, and so on. Although it happens naturally and without any influence, all you need is a popular TikTok influencer to start a challenge on your song and you may be lucky to see a blowout.
Having mentioned these points, it is important to note some sounds and challenges that are trending at the moment, of which you can totally hop on.
Gentility By Wande Coal
Another interesting aspect of TikTok is how almost every song is choreographed to. For example, the dance for "F*ck your skunt" is different from that of "Sungba". So, the dance for gentility is also unique.
Although Wande Coal released the song since 2019, it is trending at the moment. The artist expressed his joy on Twitter when he shared a screenshot showing Gentility on top of music charts.
Miami, My Amy Challenge
My Amy is a song by Keith Witley and it is trending on TikTok as a relation to a challenge. The challenge is to share what people's opinion of something common about you is. So, for instance, if you are a fat person in Lagos, you probably have lots of stories to share about people's projections on you. What the challenge requires of you, is to share quotes of what these people say and classify them accordingly.
So, for example, if your aunt usually calls you orobo, the challenge is to find a picture on the internet depicting a Nigerian aunt and write orobo as a caption on the face. Do this with other people using pictures on the Internet that suits them, then create a slide and use the song as a sound to it.
The benefit of this challenge is that, since people are following the trend, you'd see lots of comments sharing how much they can relate to your story.
Send me Away by Nasty C ft Rowlene
Released in 2018, this song has a conversational tone to it like Bambiala by CKay and Ayra. The song tells a story about two people in a toxic relationship and crowns it with an actual conversational rap towards the end.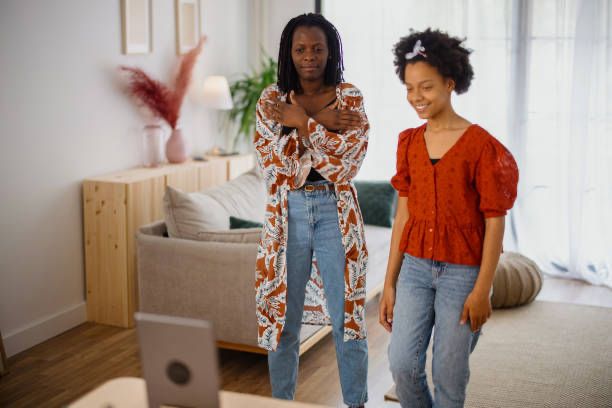 It is this conversational rap that is trending on Tik Tok and largely employed with stitches. So what happens is, a guy sings and acts the Nasty C part while a lady responds from the POV of Rowlene.
Amapiano Beat 2k
Amapiano has slowly gained ground on social media streets and largely in the music industry as well. One of an Amapiano's beats that trended last year was the "Bam Bam" hype song. It trended on Twitter and was used as a challenge. In fact, if you still use the song today for a post, you'd still get plenty of views because of people's natural liking for the song.
Amapiano beat 2k challenge involves clinking of glass against steel while matching the beat in order to share your opinion on something. The catch is, there is a break in beat towards the end and that's where you drop the real information or warning you want people to know.
Of Course I F*cked Up Challenge
Kwaku The Traveller has a song titled Black Sherif which is trending on TikTok currently. The part of the song that is trending goes thus;
"Of course I f*cked up, who never f*ck up, hands in the air. No hands?"
Without explanation, the reason this song is trending is understandable. Now, the sound is being used for people to create scenarios or share situations where they did something wrong and ask their followers if they've also never done something wrong. 
In conclusion, TikTok challenges have the ability to make a seemingly ordinary song into a mega trend.
Article written by Sola Tales