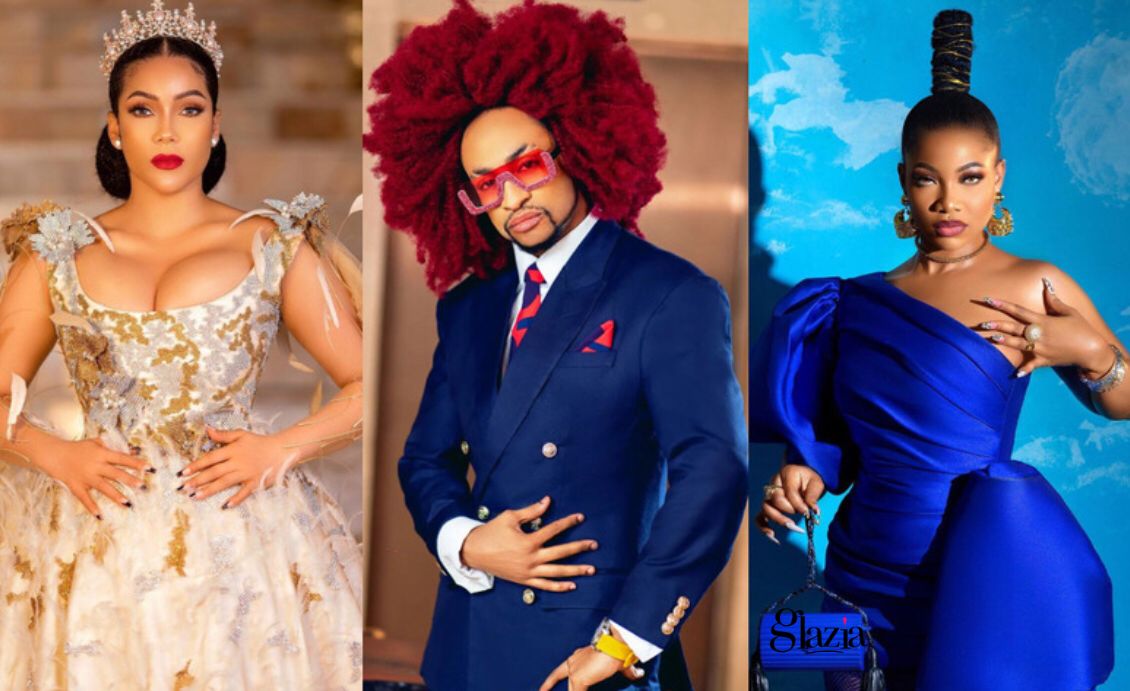 And just like that, we're in the month of May, and already waving goodbye to its first weekend. The past week was another busy one in 'fashionville' with several movie premieres, equestrian themed birthday shoots, and much more. Gleefully join us again and we take you through this week's best dressed celebrities headlined by Maria Chike, Denrele, and Tacha. 
Maria Chike, Denrele, Tacha and others are Glazia's top 10 best dressed stars of the week . 
Linda Osifo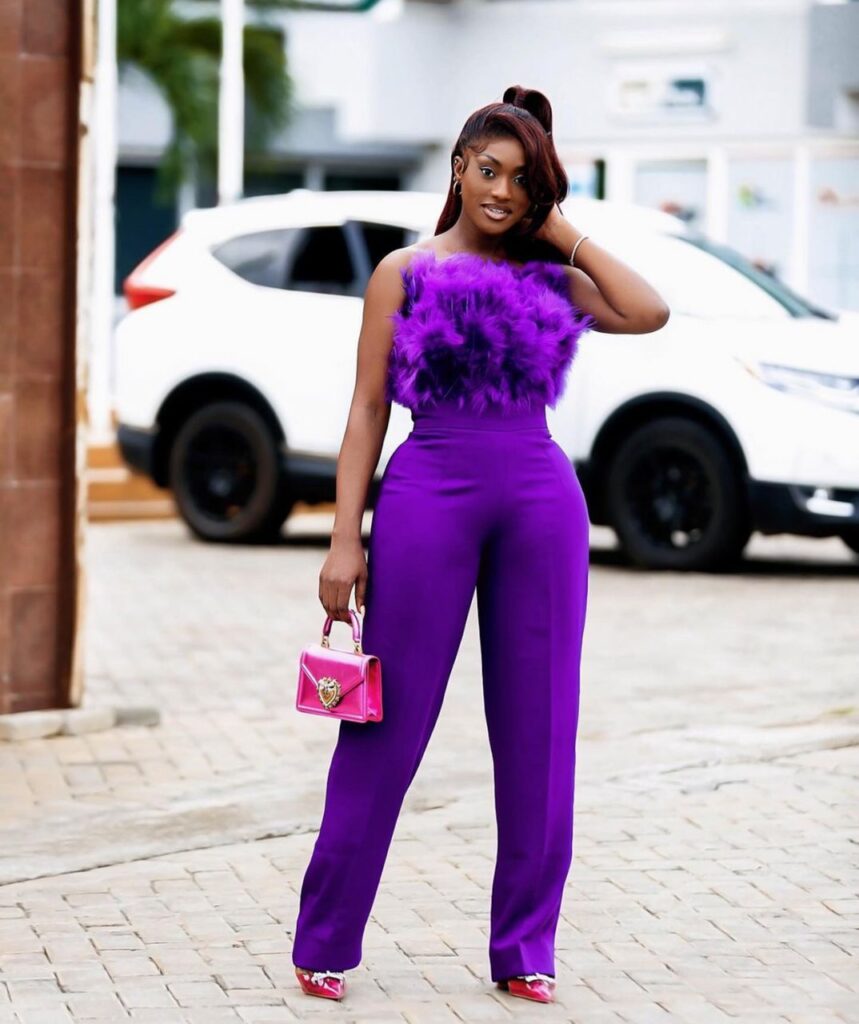 Actor, media personality and brand influencer, Linda Osifo, is calling down the purple rain, in a purple jumpsuit by Jan. Linda accessorised with a pair of pink shoes and a matching pink bag.
LootLove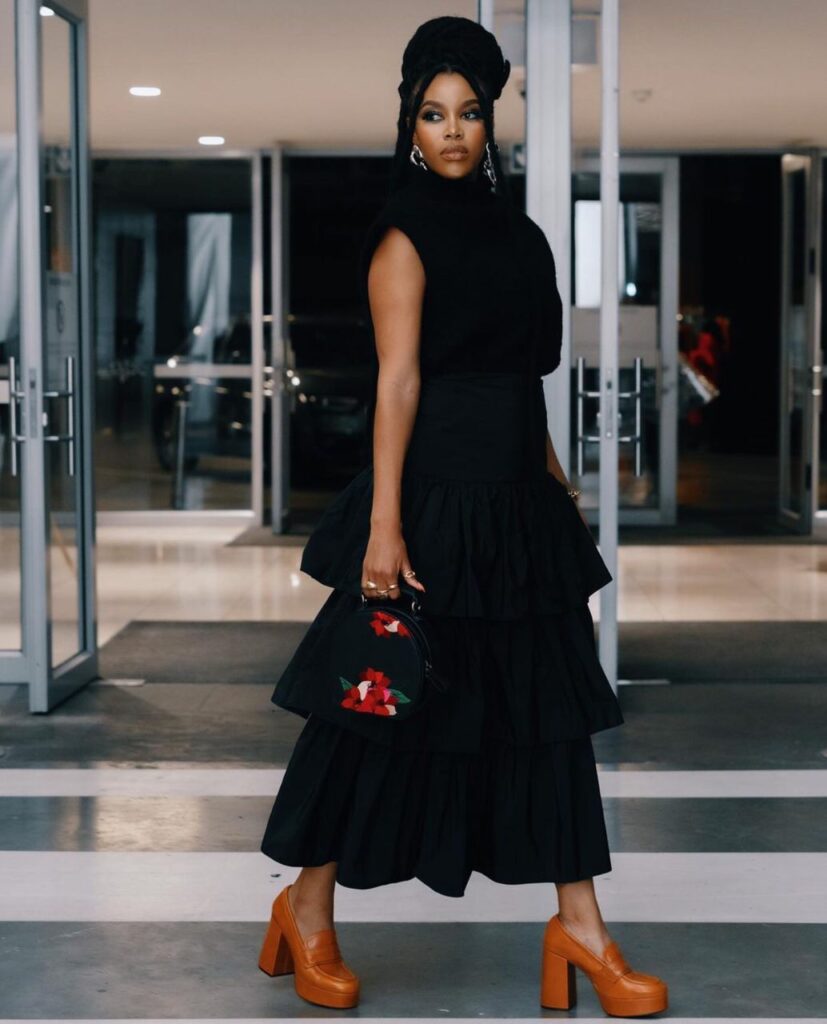 Debutante with the sauce! Radio and TV host LootLove makes an all-black debut on our BDL. She is giving a casual, yet don't mess with me vibes in a black sleeveless top paired with a black multilayered maxi skirt and a black handbag. To crown it all, the shoes! The rich, brown, block heeled shoes are giving everything they're supposed to give.
Shine Rosman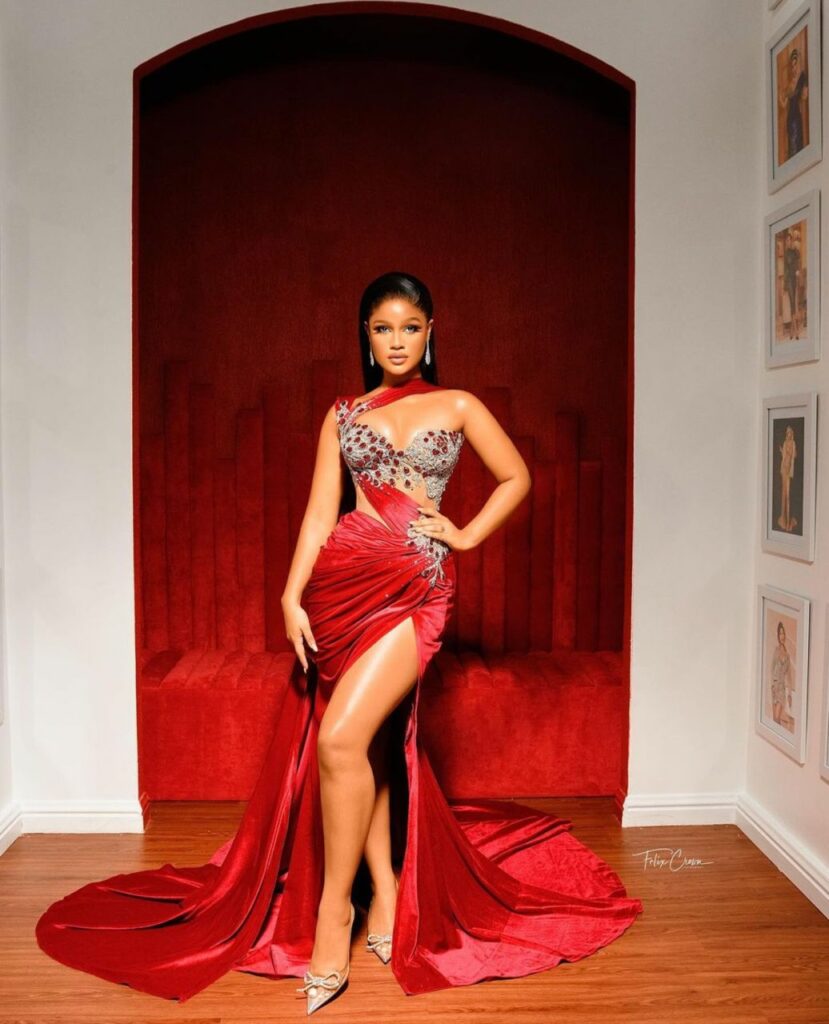 Actor, host and producer, Sine Rosman is simply stunning in a red, sleeveless, train dress with thigh high slit by VeeKee James. Shine accessorised with a pair of glass shoes.
Uti Nwachukwu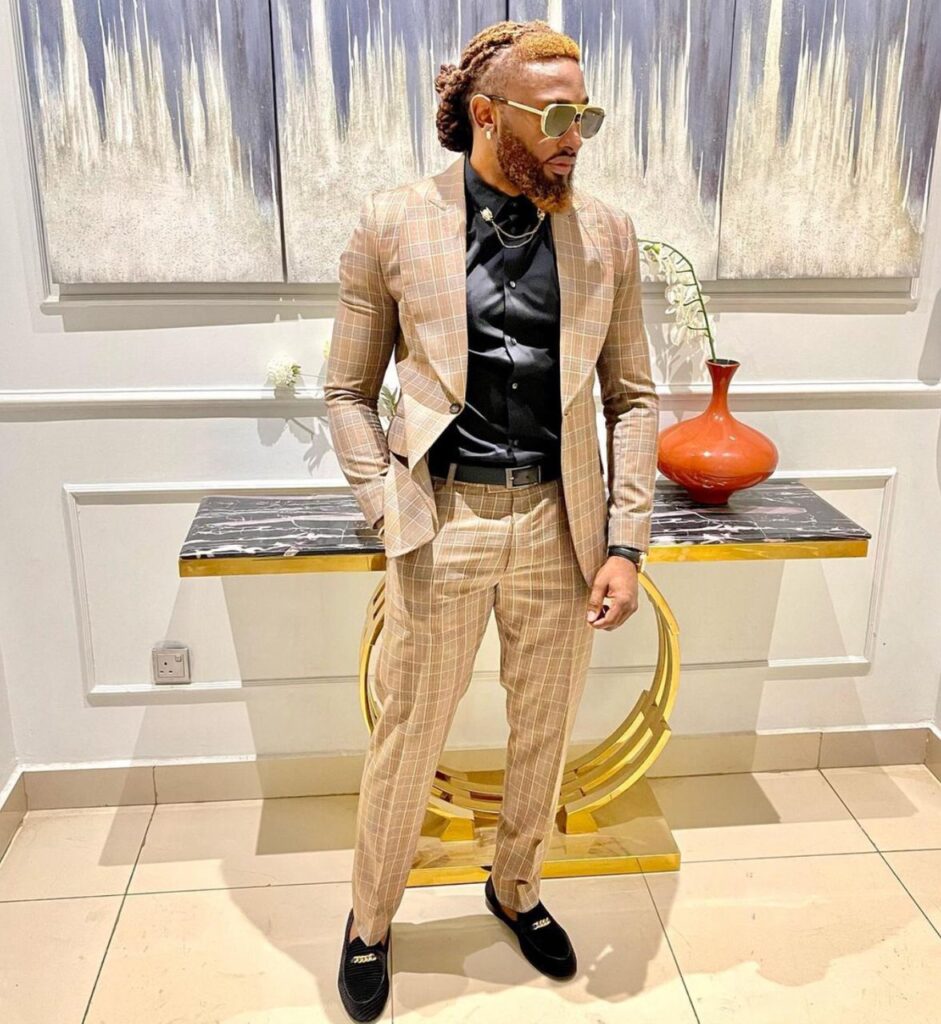 It's been a hot minute since we've had Uti on our BDL, but he's back today and looks dapper in an earth toned plaid two-piece suit by Caesar Couture. The actor and TV host accessorised his suit with a black silk shirt and a pair of black loafers.
Erica Nlewedim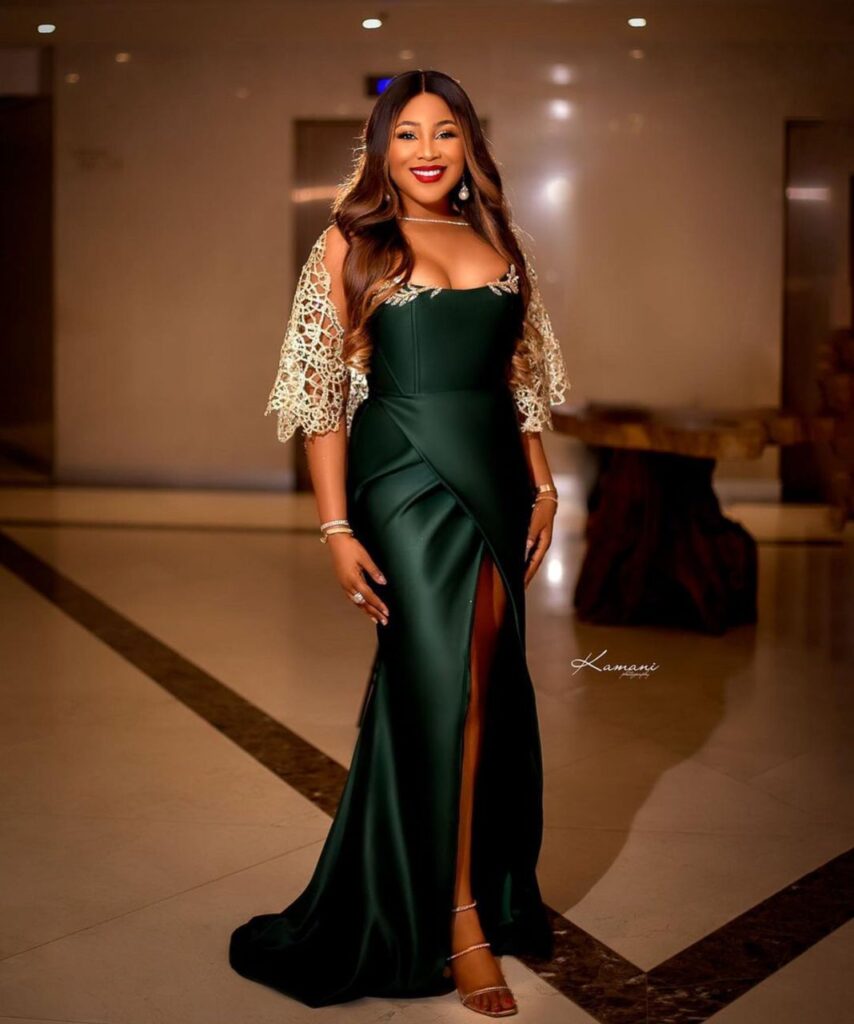 Actor and media personality Erica, has us green with envy in a floor length emerald green Midé gown with champagne gold detailing and a matching champagne gold woven lace cape. Star-girl Erica, accessorised with a pair of gold triple strap heels.
Jackie Appiah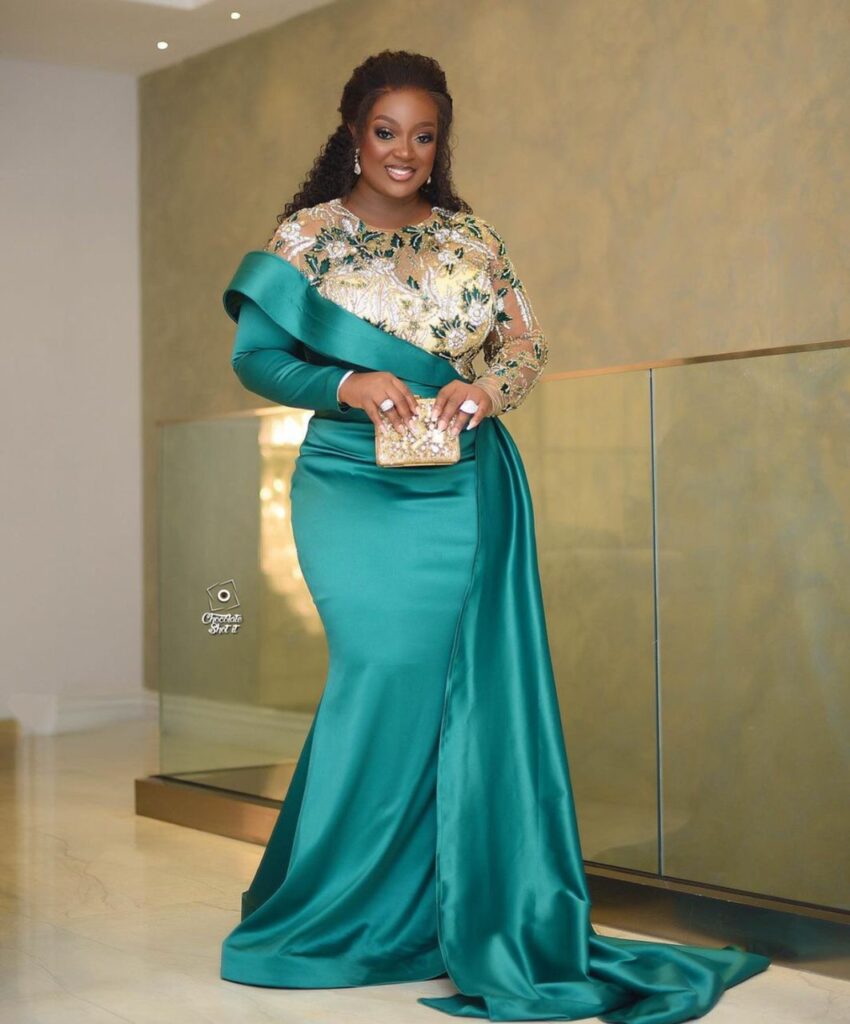 Actor and filmmaker, Jackie Appiah features on our BDL in a stunning floor length green dress by Yartel. Jackie accessorised with a beautiful gold clutch and some equally stunning pieces of jewellery.
Mawuli Gavor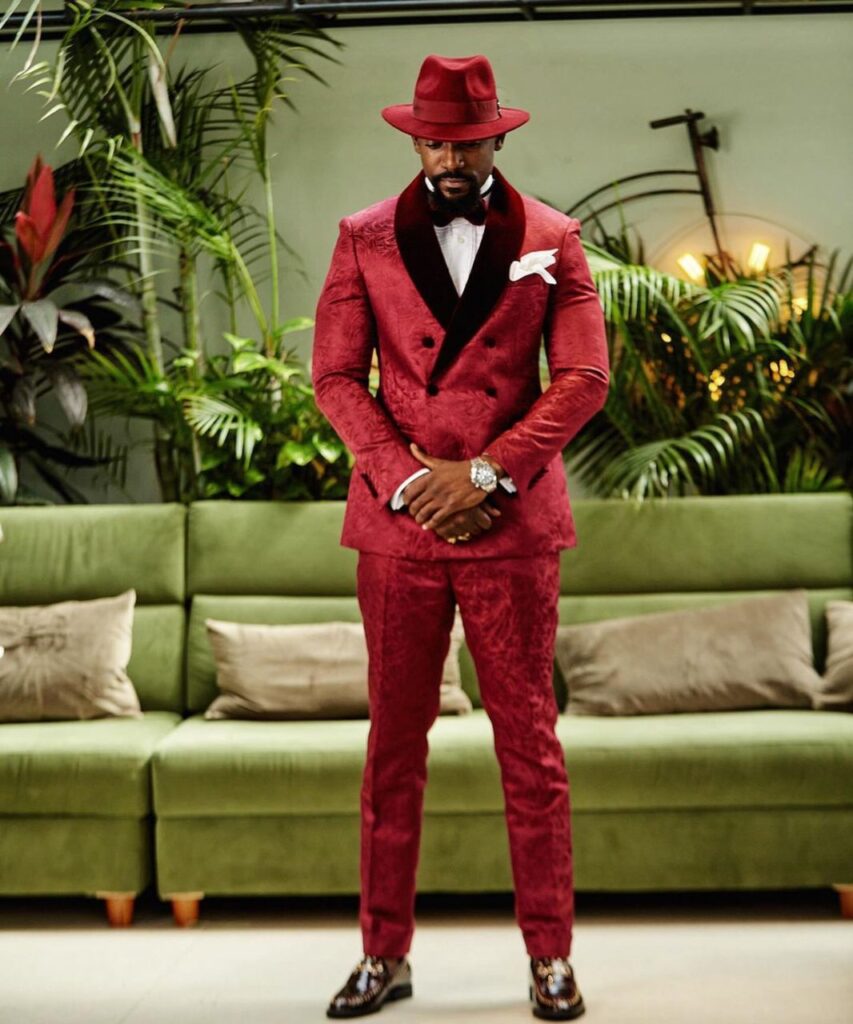 Actor and media personality, Mawuli Gavor raises the stakes in a velvety wine-red two-piece suit by David Wej. Mawuli accessorised with a matching red hat, a crisp white shirt, black bow-tie and a pair of glossy black shoes.
Tacha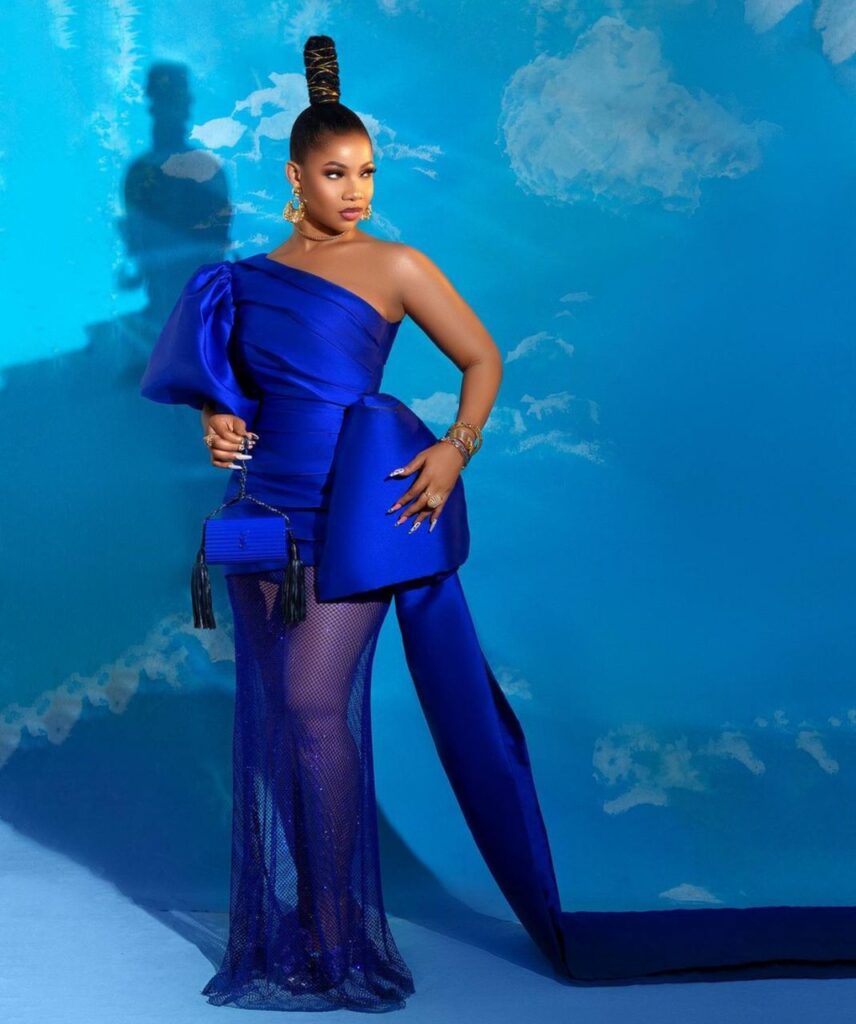 She never fails to make a fashion statement, and that's a fact! Reality TV star, brand influencer and entrepreneur Tacha is absolute royalty in a royal blue number by 2207byTbally. She accessorised with a matching blue YSL clutch and a pair of stunning high heeled half shoes.
Maria Chike Benjamin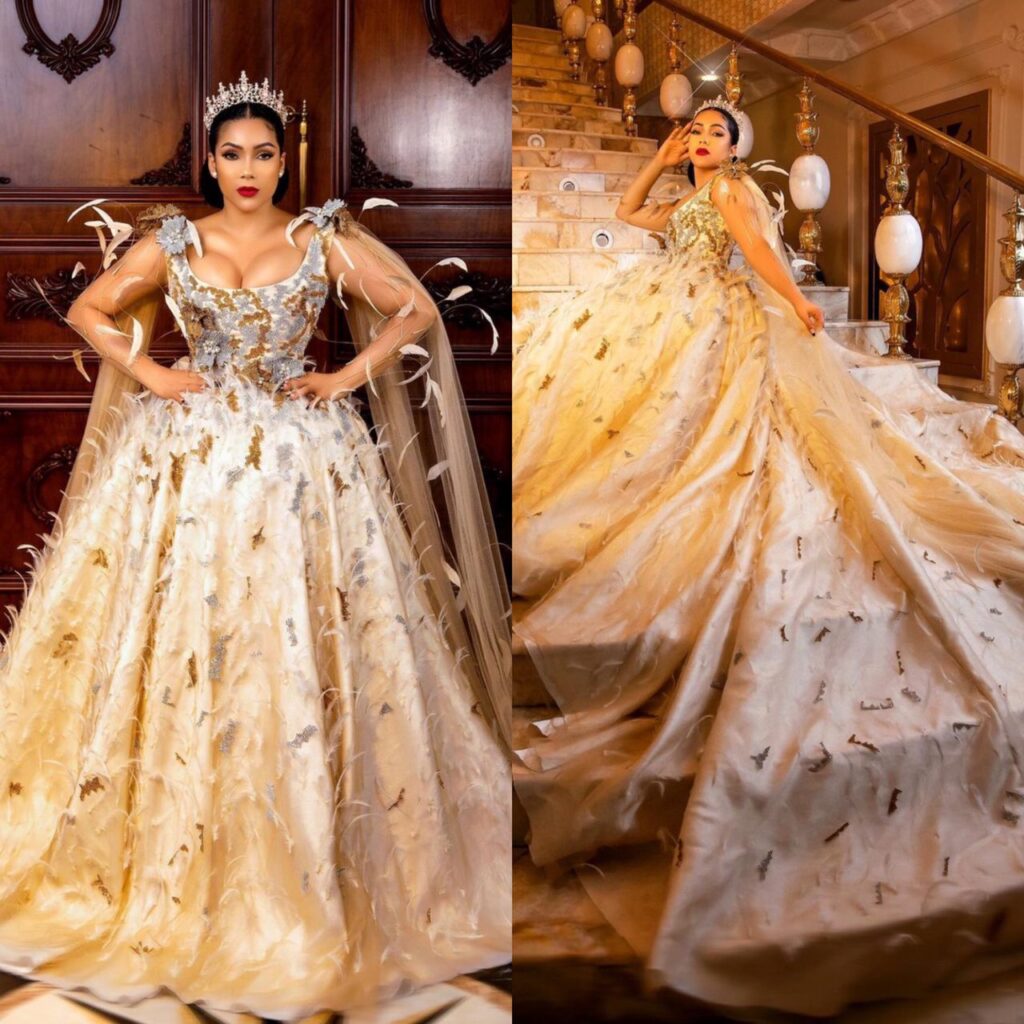 The MET Gala attendees could learn a thing or two from this week's it girl, Maria Chike. The stunning reality TV star and brand influencer looks regal in an exuberant ball gown by Weizdhurm Franklyn. Maria wouldn't fail to remind you that she's a queen, so she accessorised with an actual crown. You won't hear us complain. We love a queen who doesn't shy away from her throne. 
Denrele Edun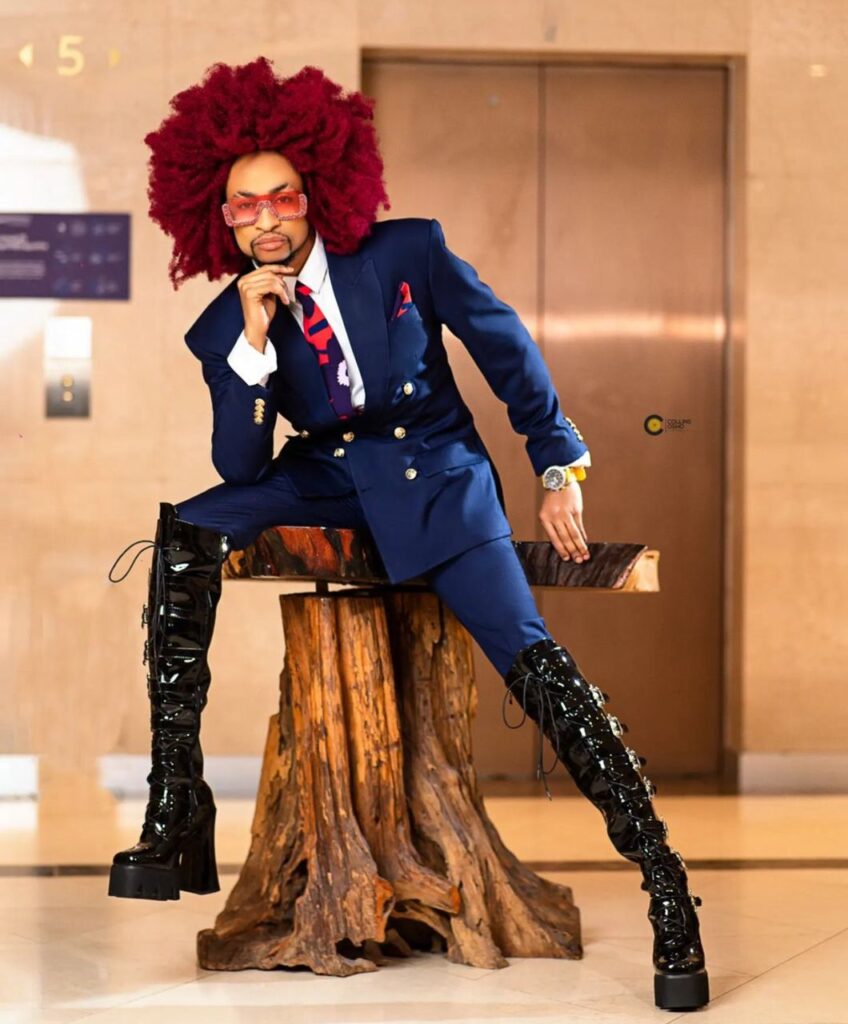 HE MAKES THE RULES! It is always an absolute delight to have Denrele on our best dressed list. The actor, ace event host and media personality makes another mesmerising feature on our BDL in a navy blue two-piece suit with gold button detailing. He accessorised with a crisp white shirt, a red and blue tie with matching pocket fillers, a wine red afro wig and a killer pair of black leather knee high boots.