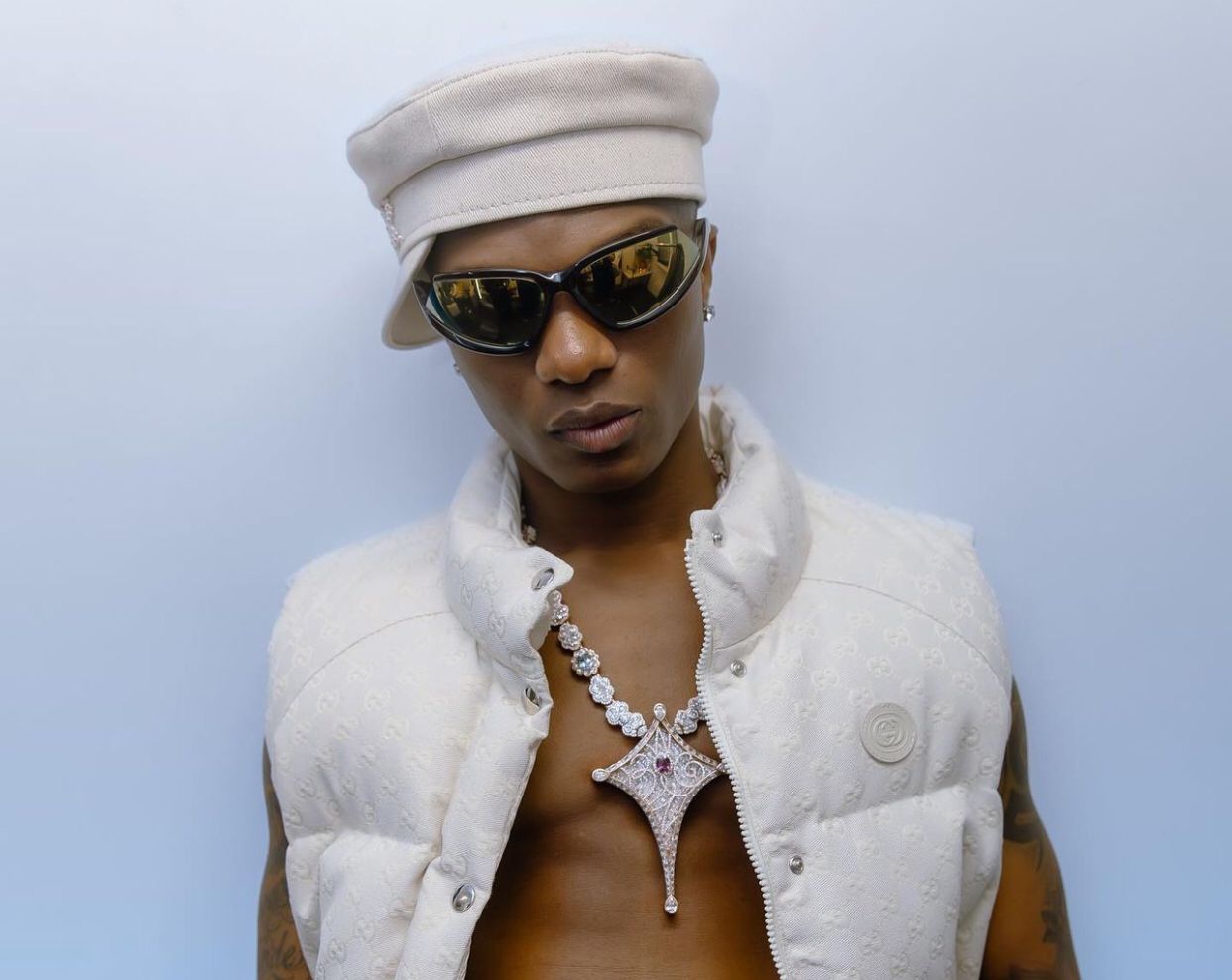 With his album 'Made In Lagos', Nigerian Afrobeat sensation WizKid has achieved a remarkable feat: becoming the best-selling African album in the US, with an astounding 680,000 sales. The album has also surpassed expectations in terms of streaming, accumulating over 1.02 billion on-demand streams in the US alone. This incredible feat highlights WizKid's global status and the rising influence of Nigerian Afrobeat music on the international scene.
Since his burst into prominence in 2010, Wizkid has continued to deliver chart-busting hits and collaborated with renowned artists such as Drake, Beyoncé, and Skepta, earning him a Grammy award win and many other international and local awards. His unique mix of Afrobeat, reggae, and hip-hop has captivated audiences worldwide, making him a leader of Afrobeats music.
'Made In Lagos' – Wizkid
'Made In Lagos' was launched in October 2020 and earned critical acclaim for its infectious melodies, captivating lyrics, and diverse range of collaborations. The album features notable artists such as Burna Boy, Damian Marley, and H.E.R., further increasing its global appeal. One of the album's successes can be attributed to WizKid's feature with Nigerian sensation 'Tems' on the song 'Essence' which quickly gained worldwide success as it hit the top of global charts, record sales, summer playlist of prominent figures, and recognition in international awards.
The  Essence Remix featuring Canadian superstar, Justin Bieber was another record-smashing hit, which debuted at No. 82 on the Billboard Hot 100 in July of 2021. The sultry Afrobeats/R&B club jam steadily climbed the tally over five weeks, rising to No. 54 in the week ending August 14, 2021. 
Wizkid joined forces with Drake, another sensation from Canada, on the 2016 chart-topper "One Dance", which also had British singer Kyla on it.
The role of streaming platforms
The emergence of streaming platforms has been a key factor in the success of 'Made In Lagos' with platforms like Spotify, Apple Music, and Deezer. The album's staggering 1.02 billion on-demand streams in the US alone illustrate the power of streaming in reaching a wide audience and consolidating WizKid's devoted fan base.
The popularity of Afrobeats stars is growing as they tour globally. This increased exposure has led to a surge in their songs' popularity, with Wizkid recently selling out Tottenham Stadium. The event attracted a mix of loyal and new fans who wanted to delve deeper into the Afrobeats genre. As these shows draw larger audiences, more people are streaming the artist's older music to explore their body of work.
WizKid's achievement with 'Made In Lagos' sets a new benchmark for Afrobeats music. It serves as an inspiration for upcoming Nigerian artists and highlights the immense talent within the Nigerian music industry. As streaming continues to dominate the music landscape, it is likely that more Nigerian artists will follow in WizKid's footsteps, further propelling Afrobeats onto the global stage.