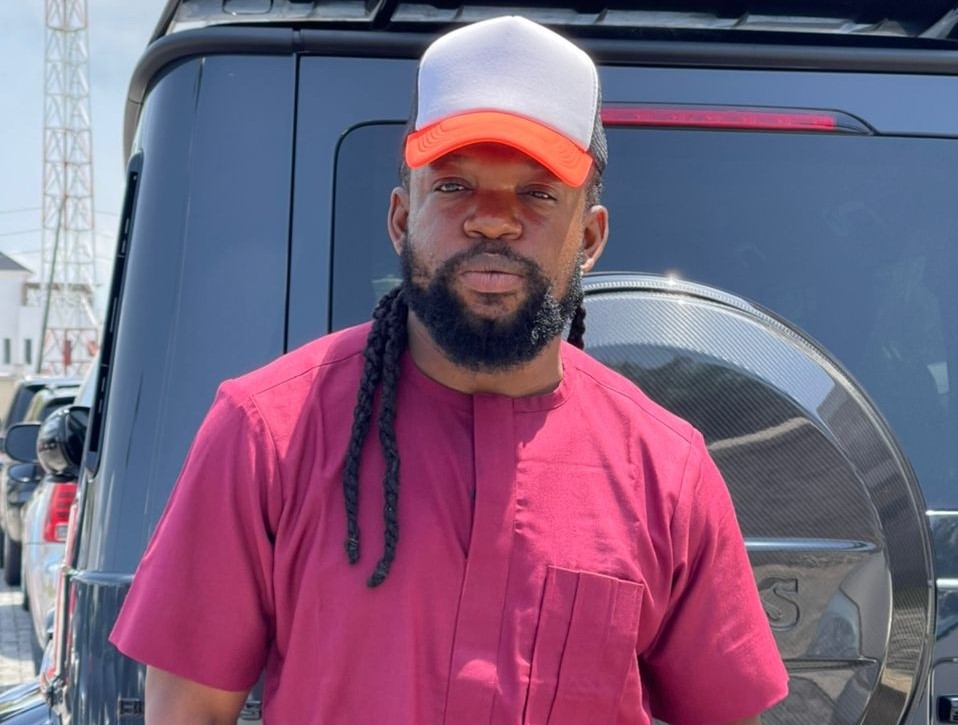 The name Prince Nico Mbarga might not ring a bell to some millennials or Gen Z's but the song "sweet mother" send almost everyone down memory lane.
In 1976, Prince Nico Mbarga recorded a song titled "Sweet Mother". The song would later sell over 13 million official copies, making it Africa's highest-selling record of all time.
The album "Sweet Mother" was a social status symbol and a must-have in the '70s and '80s. The sweet mother song was voted Africa's favourite song by BBC listeners in 2004. 
With all the Landmark achievements of this record, one would expect that the mastermind behind this monster hit lived a life of affluence. However, Nico Mbarga alleged that he was not paid the commensurate royalties from his hit track. Frustrated, Nico tried to seek justice by taking his record Label to court. Sadly, Nico died tragically from an accident in 1997. 
25 years later, Sweet Mother is still relevant and has become the unofficial mother's day anthem but the man Nico Mbarga is largely forgotten in history.
In a bid to reintroduce his name to the new generation of music lovers and to reinvent "Panco"; the genre of music created by Nico Mbarga, the Sweet Mother Project was set up. 
Otu Njama III on Sweet Mother Project
The aim of the project is to celebrate the legacy of the music legend.
Being music related, the Project Initiator and CE0 of 02n3 films, Filmmaker Otu Njama III partnered with Chocolate city; one of Nigeria's leading Music Entertainment companies, and the Sweet Mother Foundation; (an NGO set up by the Mbarga's in honour of their patriarch) to bring the dream to fruition. 
Already the team has commenced filming a documentary film titled "Sweet Mother".
The docu-series boasts heavyweight producers such as; Audu Maikori, Paul Okeugo (Chocolatecity Music) Peace Anyiam Osigwe (Pmoglobal) & Otu Njama III (02n3Films). The project chronicles the exploits of Africa's most famous song 45 years after its release, its impact and its influence across continents.
Set locations
The Nico Mbarga documentary was shot on locations in Nigeria, Benin Republic, The Cameroons, Ghana,  Columbia, Denmark, The UK, Brazil etc. The documentary will culminate in an event tagged "An evening with Nico Mbarga. 
An Evening With Nico Mbarga
"An Evening With Nico Mbarga", is a 25th Posthumous Anniversary Celebration of the Music Legend. The event billed to take place at CCX Lagos will feature headliners, Nico Mbarga Jnr & The New Rocafiljazz band.  Nico Jnr, son of the late legendary musician will as a tribute, serenade the audience to some of his father's classic hits.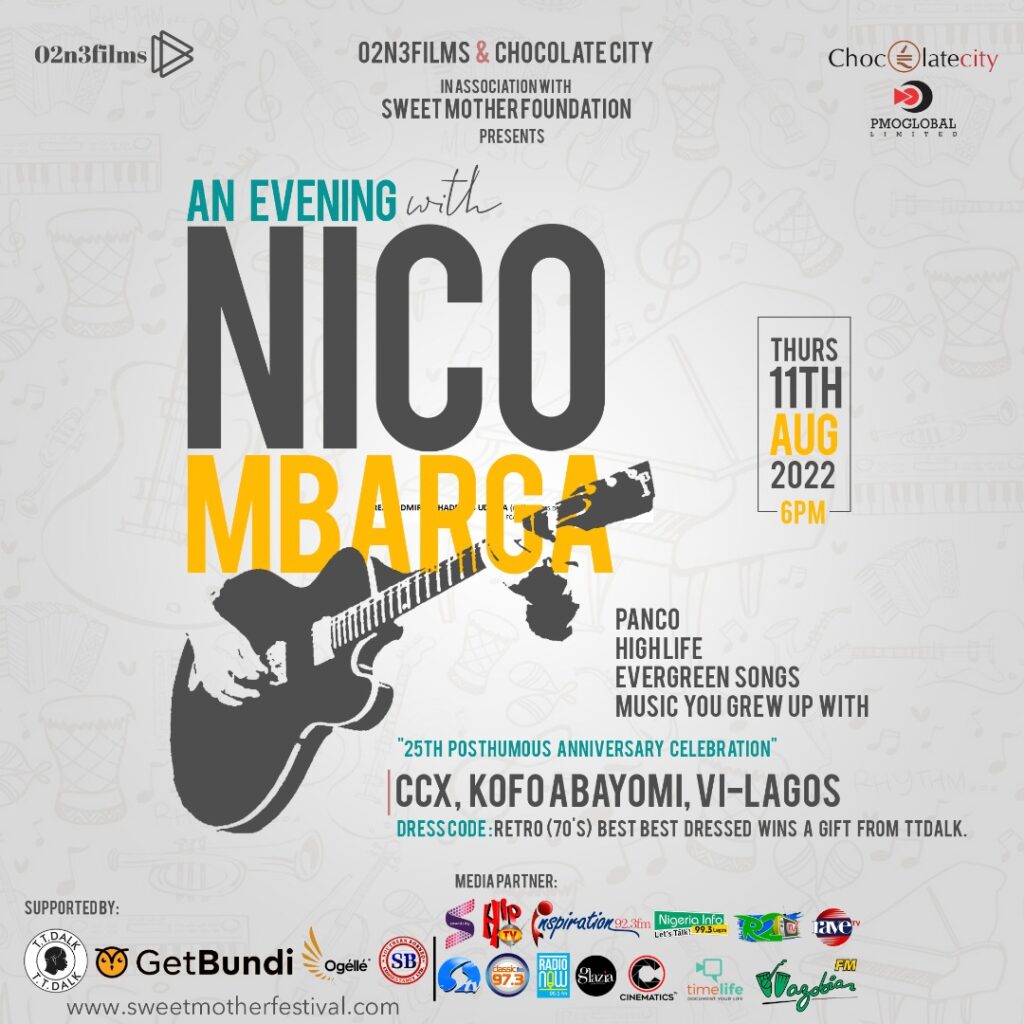 "An Evening with Nico Mbarga" is a prelude to the forthcoming Sweet Mother Festival, a yearly event initiated to celebrate mothers; and by extension, to remember the man who gave us the super mother's day anthem. The first ever Sweet Mother festival is billed for Mother's day 2023. 
Sweet Mother NFTs.
In addition to all these, plans are in motion for the official Launch of Sweet Mother NFTs. Without spilling too much information, the NFTs which are entertainment centered, is rumoured to be a disruptor in the entertainment space. 
Speaking to our correspondent, the brain behind the project Mr Otu Njama III said…
"Prince Nico Mbarga's single Sweet Mother was a monster hit. For emphasis that record sold more than the Beatles' biggest hit. It is Africa's highest selling record. That is a super big deal. Just as the sweet mother album was a social status symbol and a must-have in the 70s & '80s, so will Sweet Mother NFTs be a status symbol and must-have once released. We can't wait to share details of what we have been cooking up for over a year. Nico Mbarga's story deserves to be told on the big screen. This project will do justice to his Name and Legacy. Far beyond the entertainment value the docu-series promises, this is a project for historical purposes".
Otu Njama III is a seasoned writer and author of the book "The Flatmate". He is credited with several films and TV productions such as One Night Stand, 7th Commandment, August Visitor, O's island reality show, and a list of documentaries and TVCs.