It's just hair (Natural or Relaxed)…
As long as you treat it right, maintain it properly and probably, don't give up on it; it'll turn out just okay.
The natural hair trend subsided starting from the 90's when textlaxers and relaxers began to boom in the market due to black women wanting straight hair and a couple of other reasons
Now, it is back and from the look of things, it is here to stay for good. Black women all over the world are learning to understand and embrace the pros and cons that come with their kinks and curls.
In returning to natural hair, there are two major ways.
The first which is the fastest is by 'big chop'.
Not that your hair would be chopped off like a tree, – or maybe – the damaged or relaxed part of the hair would be entirely cut off leaving just the natural roots to sprout. Taking this step is a bold move because most times, the beginning result is usually a low cut or bald. One needs to be patient with the process of watching the hair grow into a full-blown afro because it does take a while. The best thing is to just enjoy each stage, process, challenges and joys that come with waiting for a full-blown afro.
The second way is by transitioning.
If you can't go on a low or skin cut, this one is for you. Here, the damaged or relaxed ends are not cut off, yet, allowing the natural curls are allowed to grow underneath them. Thus, one has to deal with taking care of two hair types. The duration of transition depends entirely on you; the owner of hair. Some people transition for three, six, nine months or even a year. It doesn't really matter. Once you've had enough of dealing with two hair types and ready to go fully natural, the inevitable is necessary – a big chop. The ends of the hair which aren't natural need to be cut off and voila! You're a naturalista!
As mentioned earlier, the transitioning method requires you to care for two hair types which can be quite tasking and confusing but it is possible. This is also a great time to test products on your hair to know what will work for you when you fully go natural.
Here are the major ways to maintain a transitioning hair;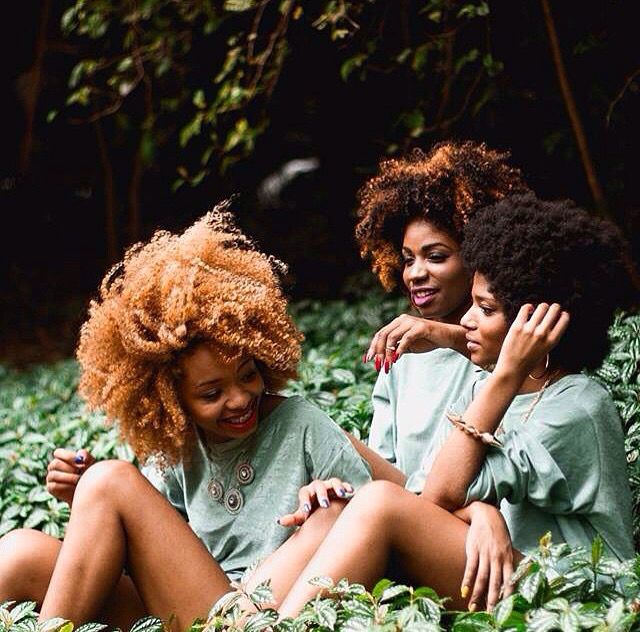 – Stay away from hair products that will change your hair texture.
– Wash your hair regularly and keep your scalp clean
– Make sure your hair is wet before detangling with a wide spaced comb
– Deep condition your hair weekly or biweekly preferably after washing it
– Always ensure you hair is moisturized especially the kinky part; opt for Leave-in conditioners which have water as the first ingredient
– Choose hairstyles that allow you easily care for your hair such as braids (not extensions), crochets, wigs, bantu knots, etc.
– Handle your hair with care
– Trim your hair monthly if you do not want to big chop at once
– Stay away from heat for now; avoid blow-drying or using heat equipment
– Do not hide your hair often. Allow it breathe or at rest – flaunt it!