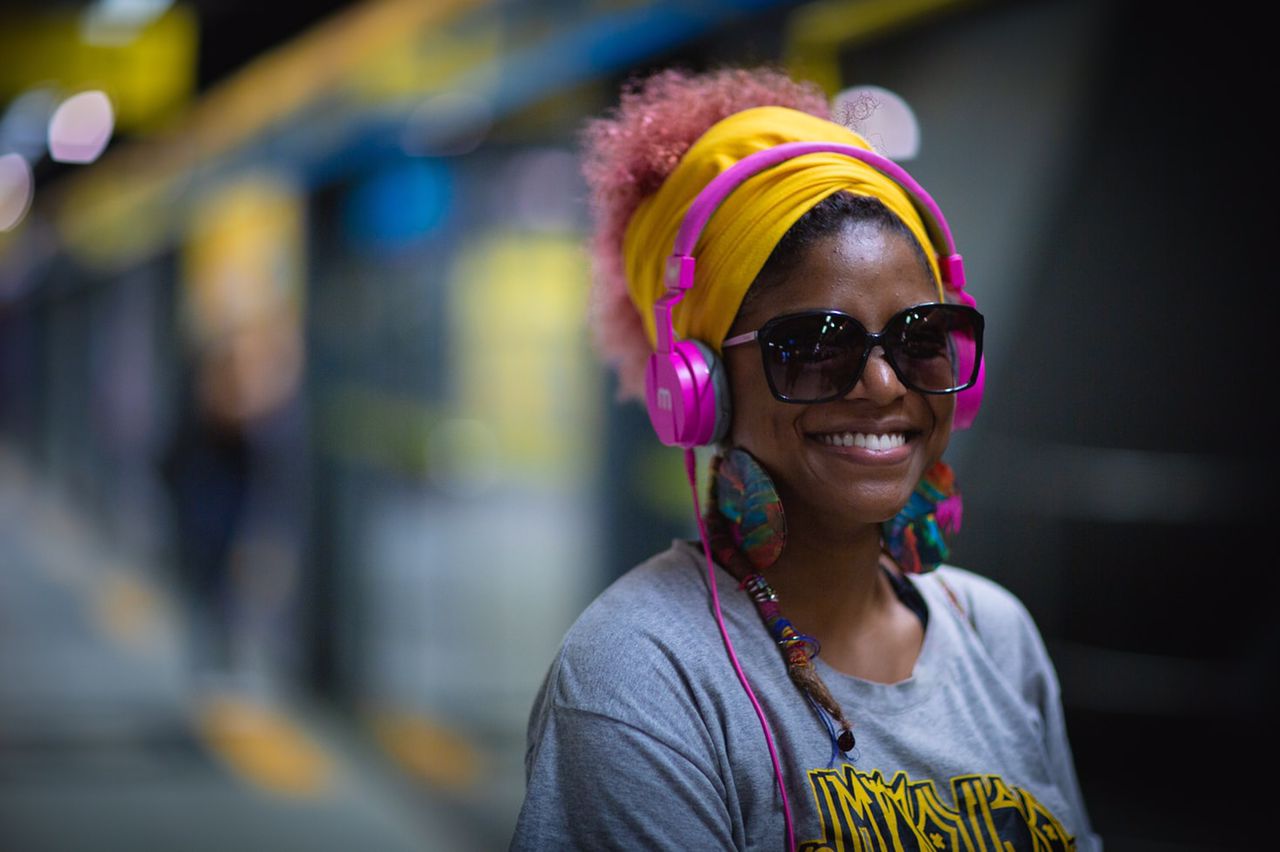 The Covid-19 lockdown would go down as one of the most trying times in history. One disease broke out, and boom, everyone was locked in. Businesses crashed, and stock markets were crippled because no one could go out. In Nigeria, not only was it a lockdown year but also EndSARS year. It was filled with a lot of emotions, toxicities and some still suffer the post traumatic stress disorder (PTSD) of that year till date.
Eventually however, everyone learnt to adapt to the new normal. More so, positivity flew around. That was the year many creators made several videos and skits to make people laugh. Elsa, Taaooma, etc.
In addition, the Nigerian music industry also came through. There was a special kind of influx of songs that year. Many artists kept producing songs which made the year worthwhile.
Here are the top 10 Naija songs that rocked our lockdown
Duduke by Simi
Simi released Duduke and became the first Nigerian female artiste to show off her pregnancy in a video. The singer who was an expectant mother in 2020 wrote Duduke to her unborn child, explaining how her heart beats in anticipation for the child's arrival. 
The song was unique because it connected with mothers not only in Nigeria but all over the world. And because it was during the lockdown, several people could join in the contest which involved dancing to the song as a pregnant woman or a pretend one. It has 53M views on YouTube.
FEM by Davido
FEM was the official anthem during #EndSARS protests. It was first sung when Babajide Sanwo Olu, Governor of Lagos state, was addressing the youths in Lagos. Since then, all protest grounds in the country ensured the song was played constantly. 
The song which means to shut up, fit the situation perfectly. In a way, it meant the youths were fed up with being treated poorly by the police, and telling the authorities to keep quiet was just fitting.
Bop Daddy by Falz ft Mz Banks
The same year 2020 was when Falz released Bop Daddy and got a customized pink car to that effect. It trended all over 2022 as people did the BopDaddy Challenge all over instagram reels.
Bop Daddy is a song that was used to show off how "big" you were. The challenge involved changing into different clothes and just having fun while showing off an extravagant/fantasy lifestyle. 
Way Too Big by Burna boy
Burna boy released his album "Twice as Tall" which won the Grammy for Best Global Music Album, in 2020. And in it were songs like Onyeka, Bank On It, and Way Too Big.
Way Too Big comes with a certain confidence, one that Burna boy is popularly known for exhibiting. You can easily picture yourself choreographing to it during the lockdown, in your room. There's a mic in your hand and you're bouncing on the bed, showing off how "too mature" you are for frivolities. 
Jerusalema by Master Kg ft Nomcebo Zikode
Yes, 2020 was the year this song was released. There are so many emotions packed into this song that 2020 was the best year to have released it.
That year, everyone was dancing to Jerusalema. There were covers from all over the world and choreographers weren't left out. Perhaps the meaning of the song added more to it than meets the eye. The song expresses the joy and journey of going home and could be interpreted differently anywhere. To you, it could mean there's no place like home. The song has 494M views on YouTube. 
Essence by Wizkid ft Tems
Essence was one of the songs in the Made in Lagos album which was released in 2020. It was also a marvelous year for Tems in the music industry, especially after she released Try Me in 2019 and shortly afterwards, was featured in Essence. Essence has a slow vibe to it and fits a morning playlist. 
Nobody by DJ Neptune, Mr Eazi and Joeboy
It was the same year 2020 that DJ Neptune featured many artists on the song Nobody. The original was also released that year and played constantly. The video was particularly unique and used as a meme as it featured the singers choreographing like Michael Jackson with a costume as well. 
The song's beat was also a plus. It is safe to say DJ Neptune milked this beat severely when he featured more artists on it.
In my Maserati by Olakira
In my Maserati was unique and you would assume it was an advert for Maserati in 2020. The song trended so much that it's  a little wonder that Olakira eventually bagged an endorsement deal with the Italian vehicle-maker, Maserati, in 2022. Watch here.
The song, like Bop Daddy, makes you feel luxurious and you can easily fantasize about having a luxury car while singing the song.
Away by Oxlade
Oxlade became popularly known in 2020. Away was played and sang at music competitions like The Voice Nigeria and Nigerian Idol. 
The song depicts a young man taking his lover away from environmental challenges to a place where no one can dictate to them.
Something Different by Adekunle Gold
2020 was an unmasking one for Adekunle Gold. He was newly married and suddenly huge, far from the Adekunle Gold who broke into our screens with Sade wearing a punk hairdo and looking quite slim.
Something different was that cool song. The song that makes you rock with your friends, bouncing in the club, while holding a Hennessey bottle. 
Article written by Sola Tales