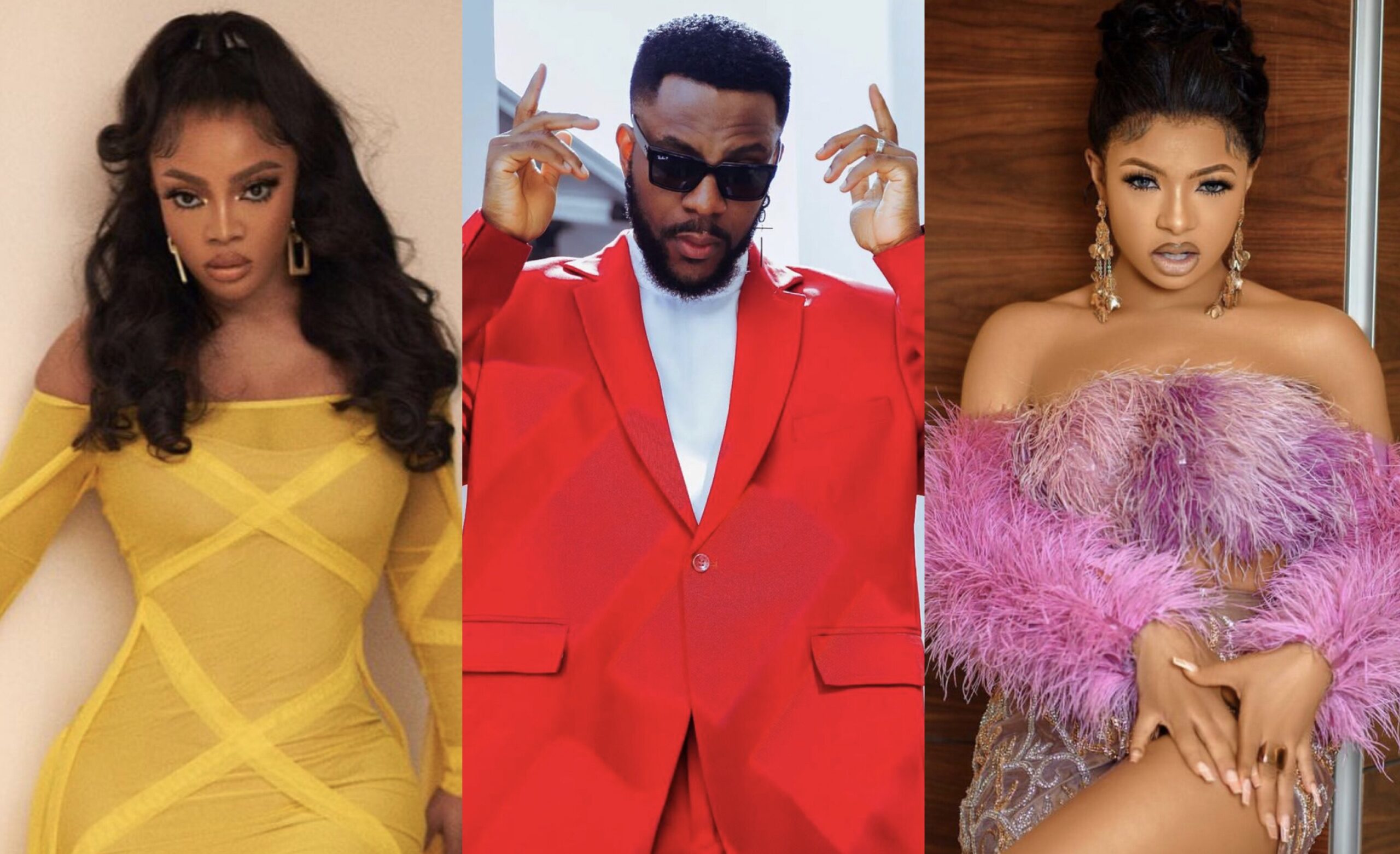 Whether you're looking for fashion and style inspirations, or merely looking to entertain your eyes; Toke Makinwa, Ebuka, and other features on Glazia best dressed stars never disappoint. And because fashion is pivotal in how you're perceived and accepted, we ensure we bring you the best of the best to help keep your fashion game on top.  G. Bruce Boyer once said…
"It is both delusional and stupid to think that clothes don't really matter and we should all wear whatever we want. Most people don't take clothing seriously enough, but whether we should or not, clothes do talk to us and we make decisions based on people's appearances."
Take a long sweet look at our exclusive list of best dressed stars of the week.
Stephanie Coker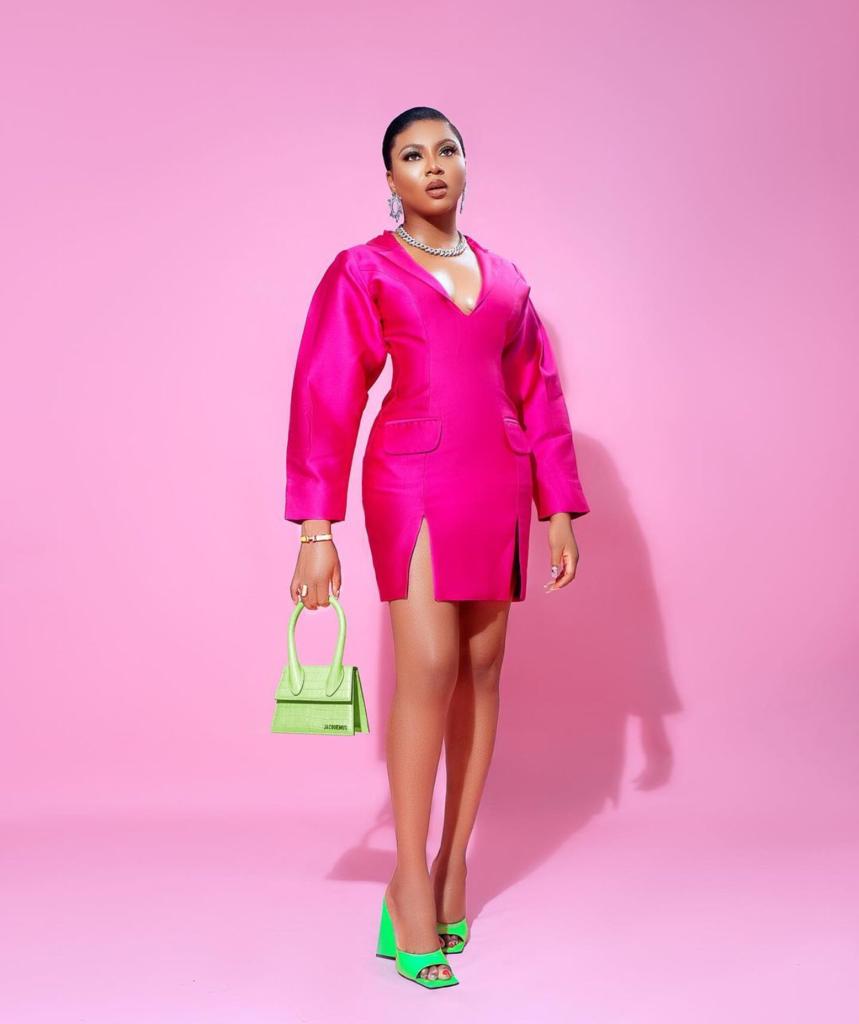 Actor and TV host, Stephanie Coker is pretty in a pink, mini, double slit suit dress by 2207ByTBally. She accessorised with a pair of green high heeled slip ons and a green handbag.
Daniel Etim Effiong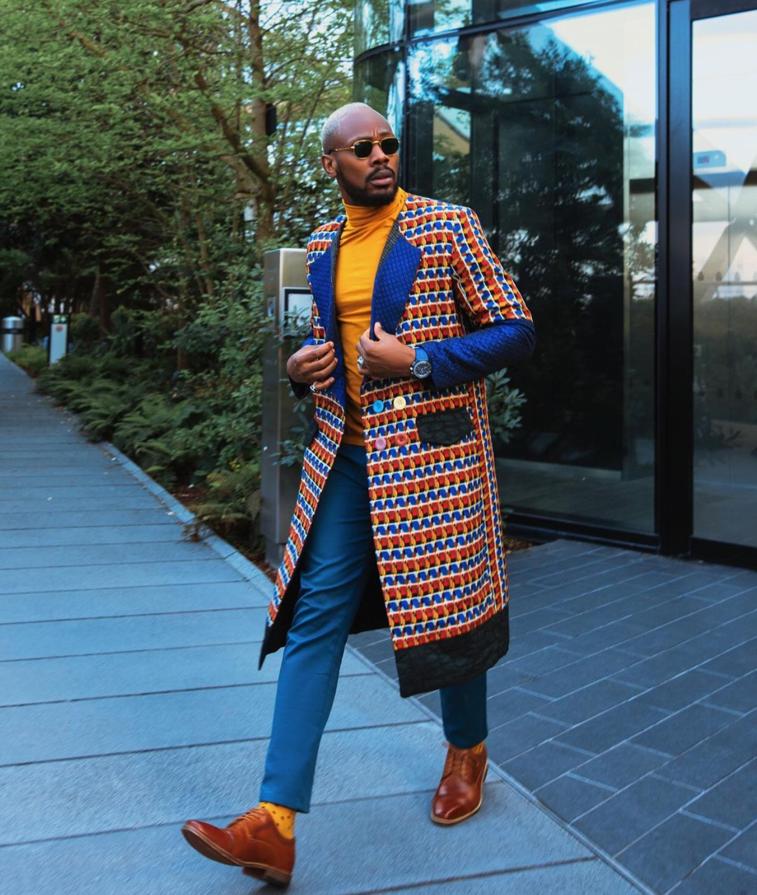 Actor and filmmaker Etim Effiong stepped out looking dapper and trendy in a multi coloured ensemble. It's the long coat for us.
Tolu Bally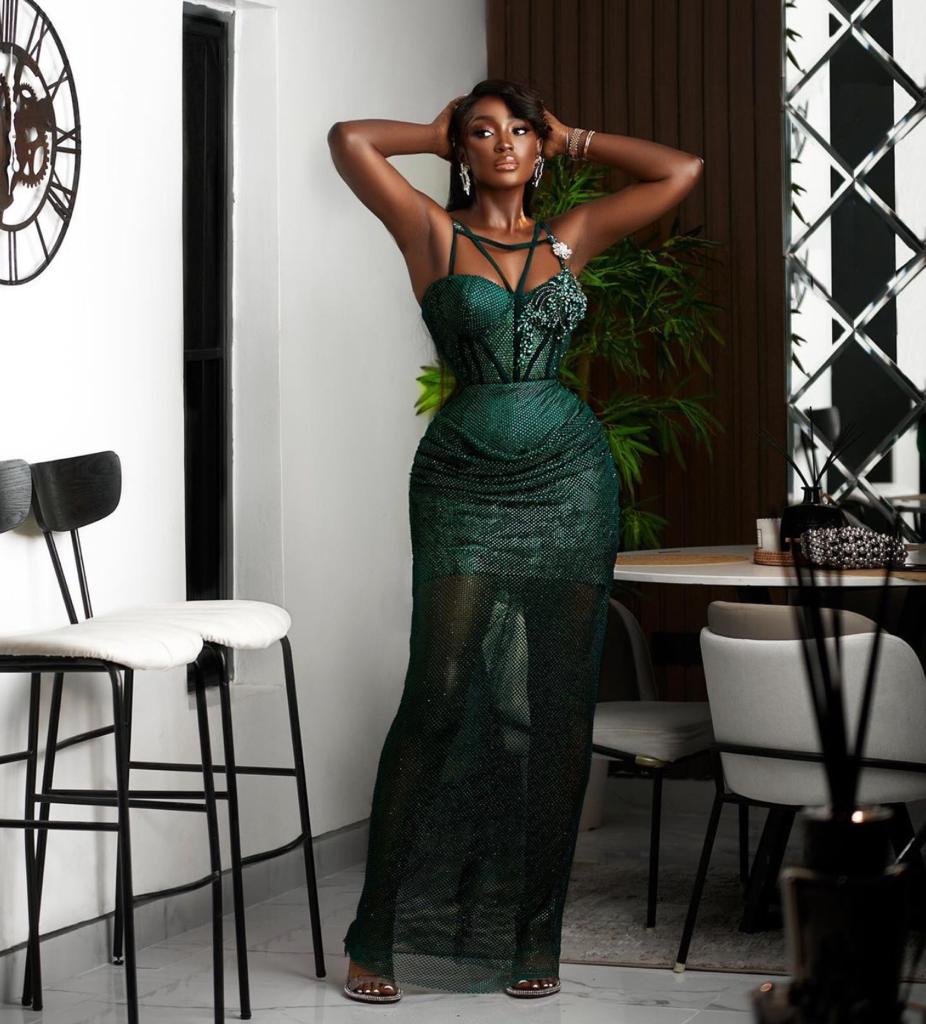 Call her premium African barbie, tall glass of hot chocolate, or designer extraordinaire and you'd be correct. Tolu Bally never misses. The fashion entrepreneur looks very gorgeous in a dark green floor length sleeveless dress by her own brand, TBally couture.
Prince Nelson Enwerem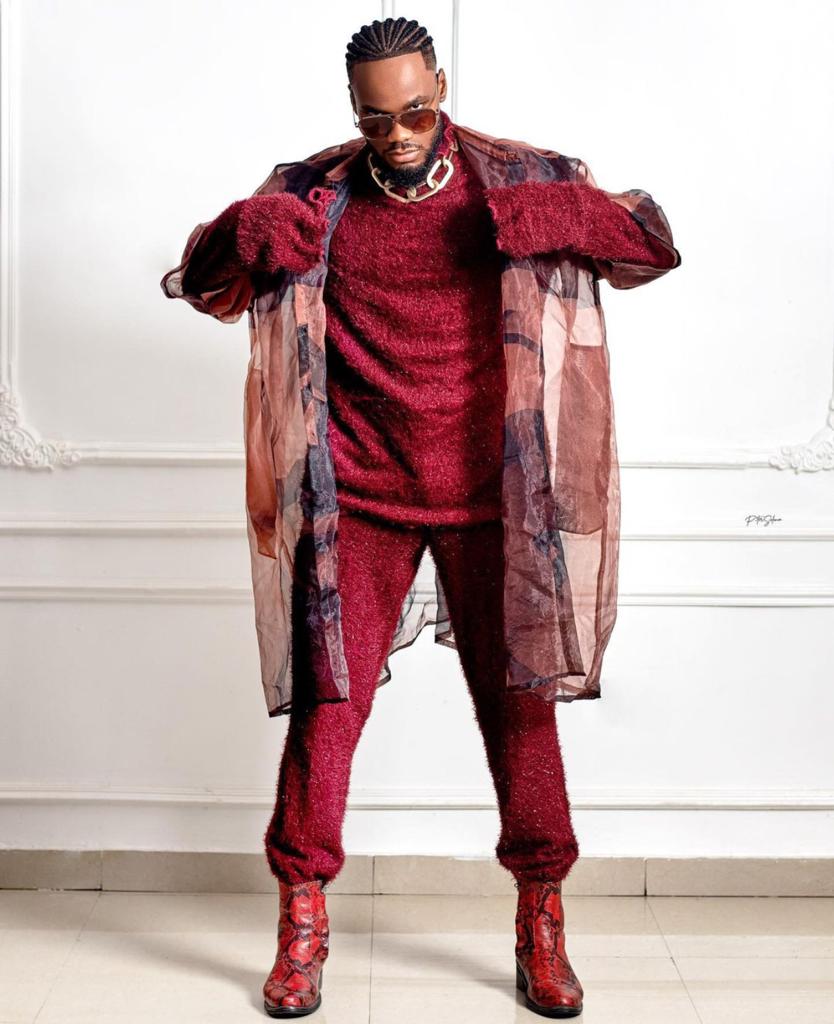 No stranger to our BDL, reality TV star, model and brand influencer Prince Nelson looks stylish in a burgundy sequin two-piece by Orange Culture NG. He accessorised with a pair of matching red boots and an organza kimono.
Angel Obasi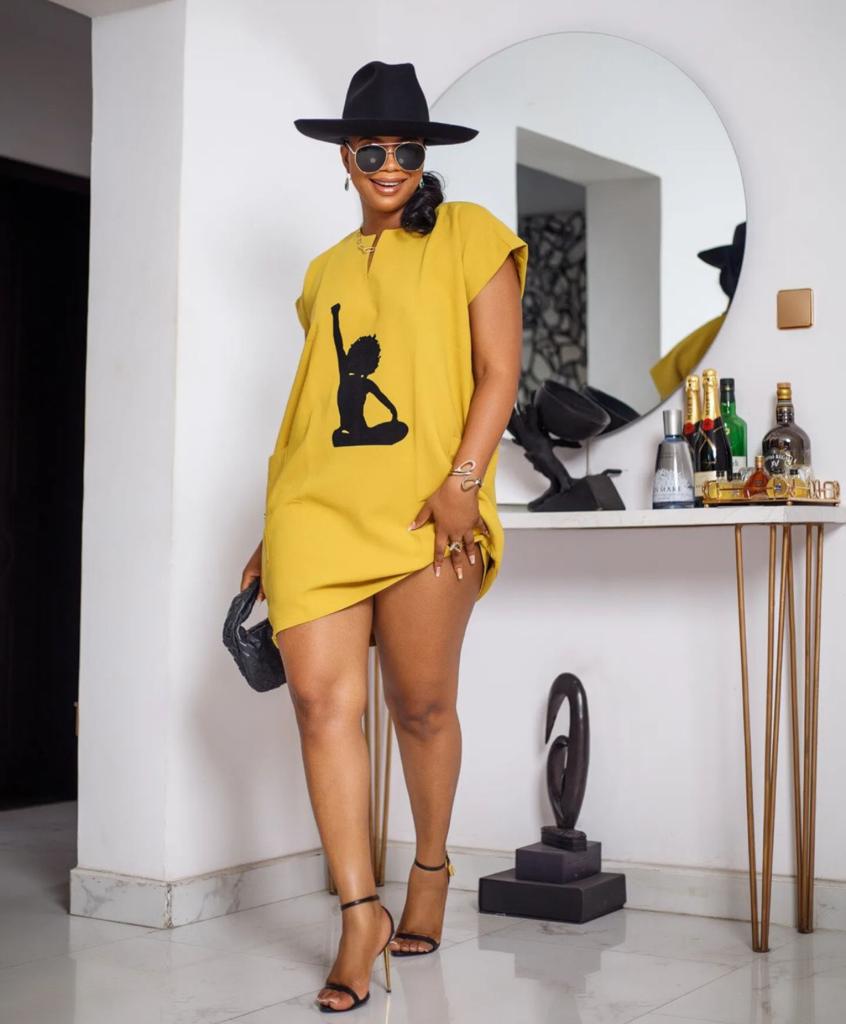 The Style Connoisseur never disappoints, and we love it. Fashion influencer Angel stuns in a mustard mini dashiki by Mowolaa. She accessorised with her signature hat, a pair of black stilettos and a black handbag.
Akah Nnani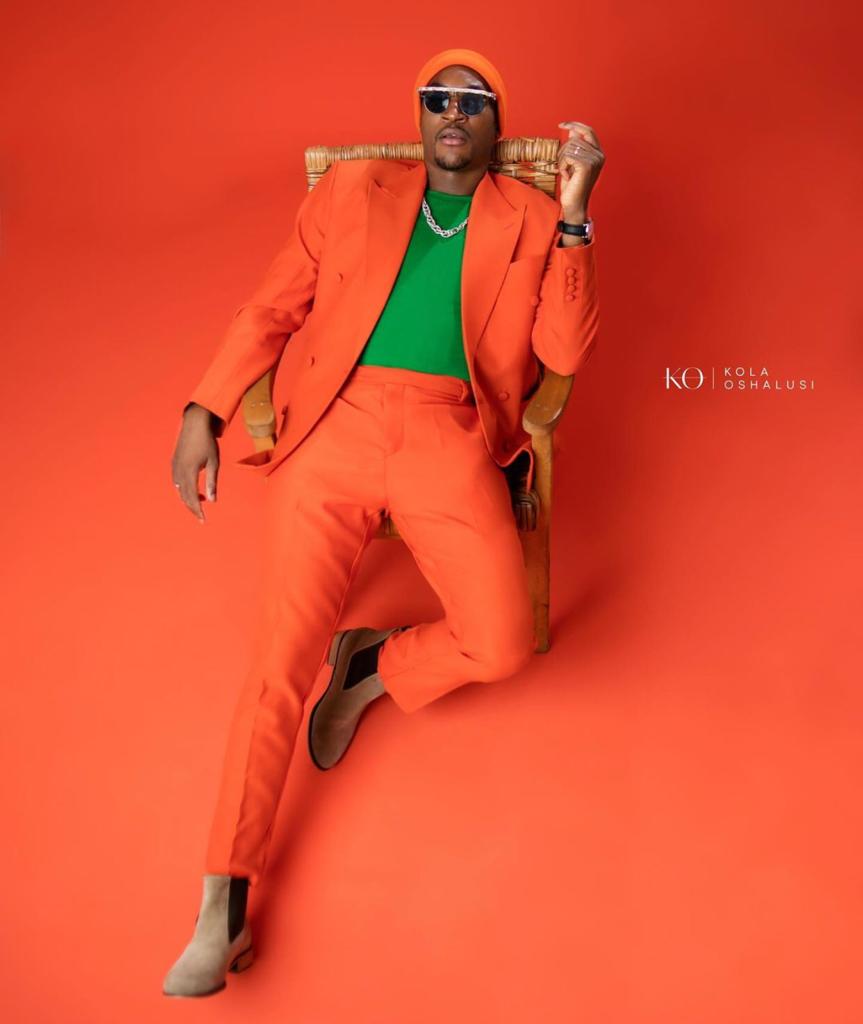 The men aren't sleeping on their fashion game this week. Actor, TV host and content creator akah Nnani is blindingly dapper in a neon orange two-piece suit. He accessorised with a green inner top, and orange head warmer and a pair of nude Chelsea boots.
Faith Morey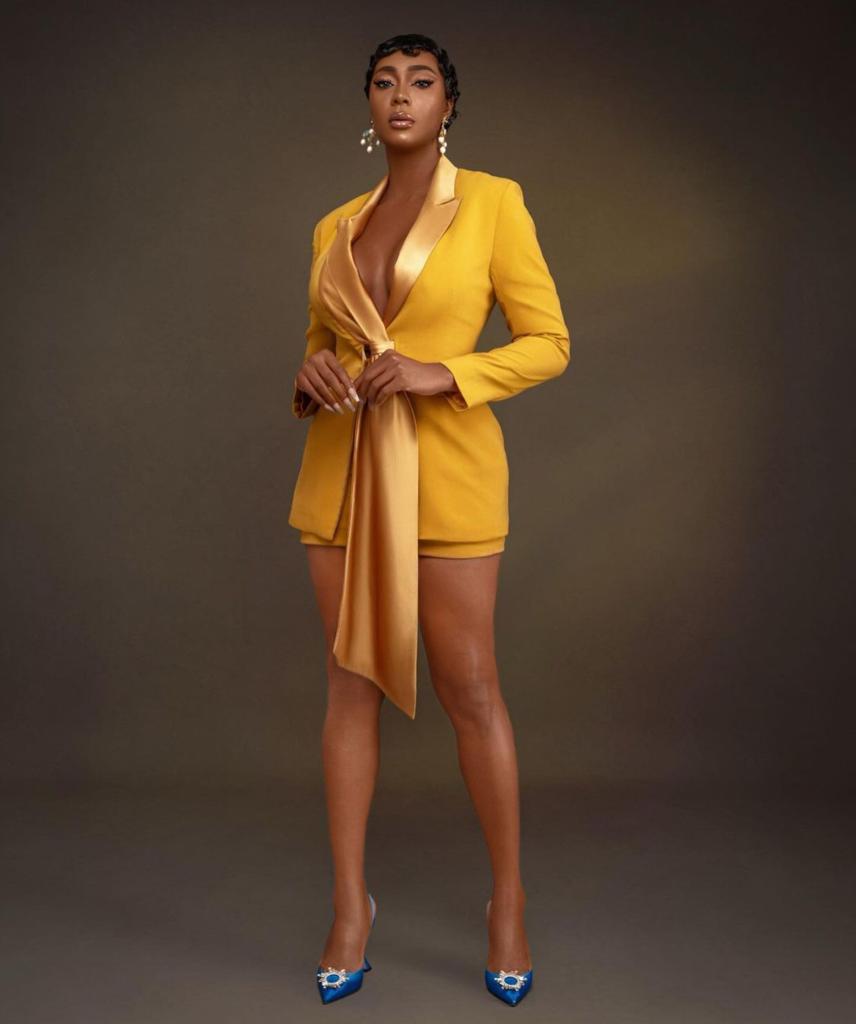 Model, actor, and designer Faith Morey makes a debut on our BDL in a yellow two-piece suit by Medlinboss. She accessorised with a pair of blue high heeled shoes.
Liquorose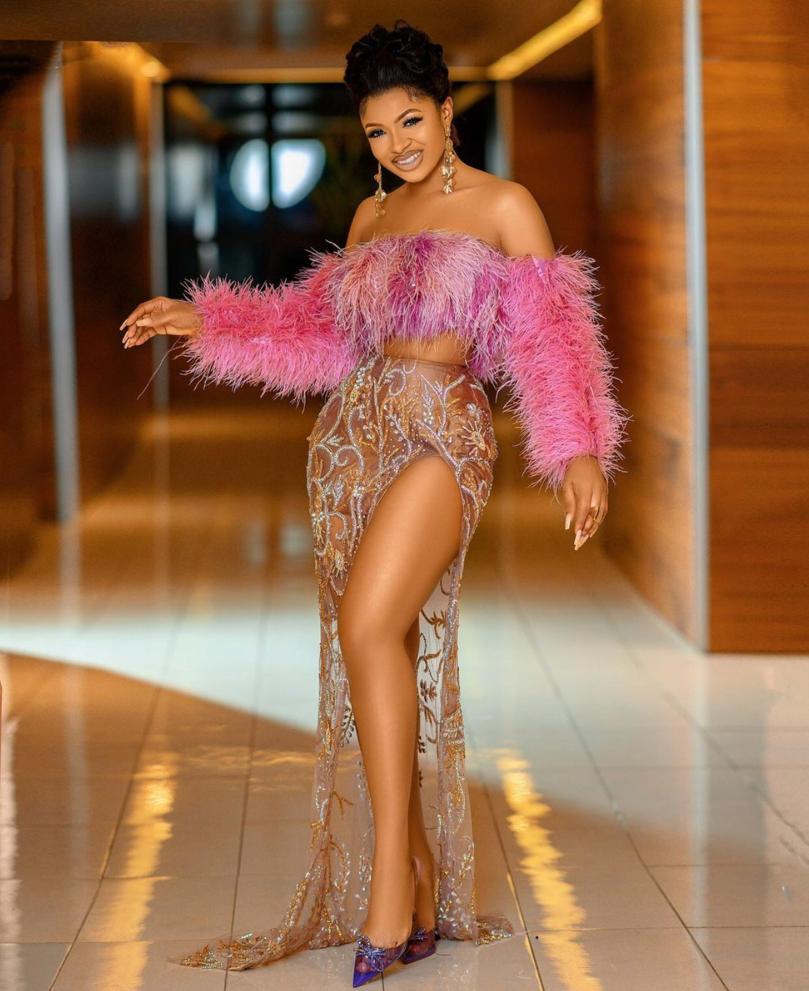 Reality TV star, pro dancer and brand influencer Liquorose is a stunner in a pink ruffle crop top on a lacy, thigh high slit skirt by Amy Aghomi. She accessorised with a pair of beautiful multi colored shoes.
Ebuka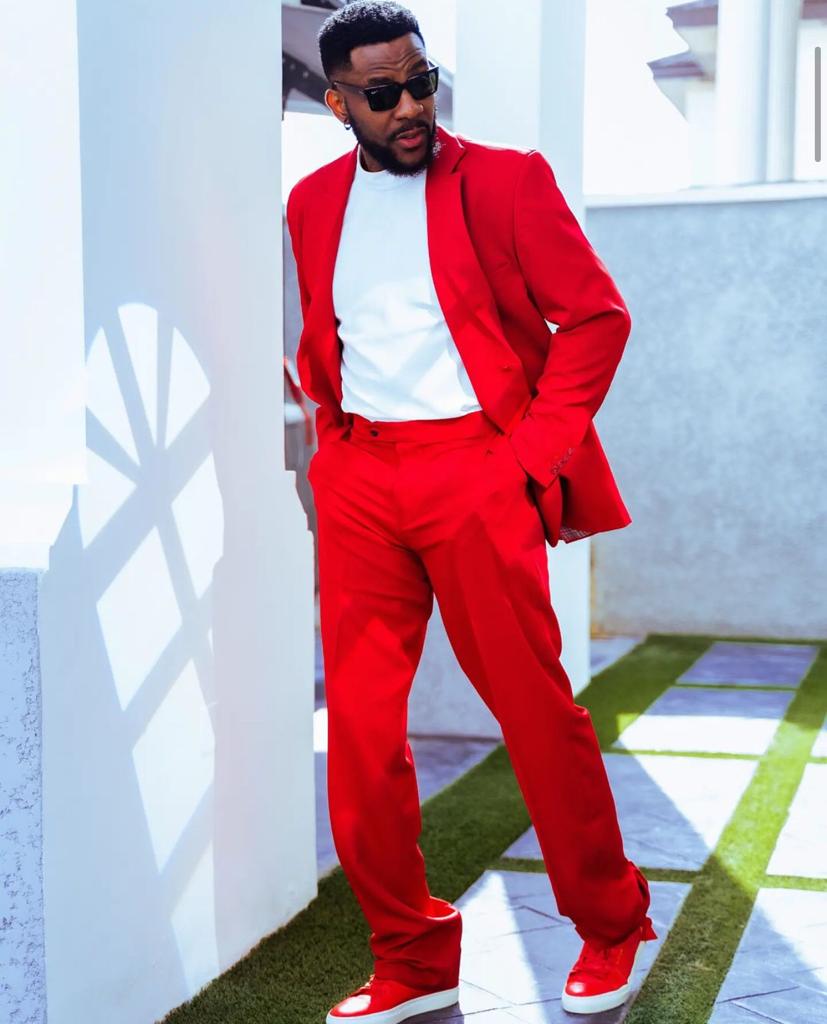 The most dapper of them all! Ace media personality, host and mens' fashion icon Ebuka is ultra dapper in a red two-piece suit. He accessorised with a white T-shirt and a pair of red sneakers.
Toke Makinwa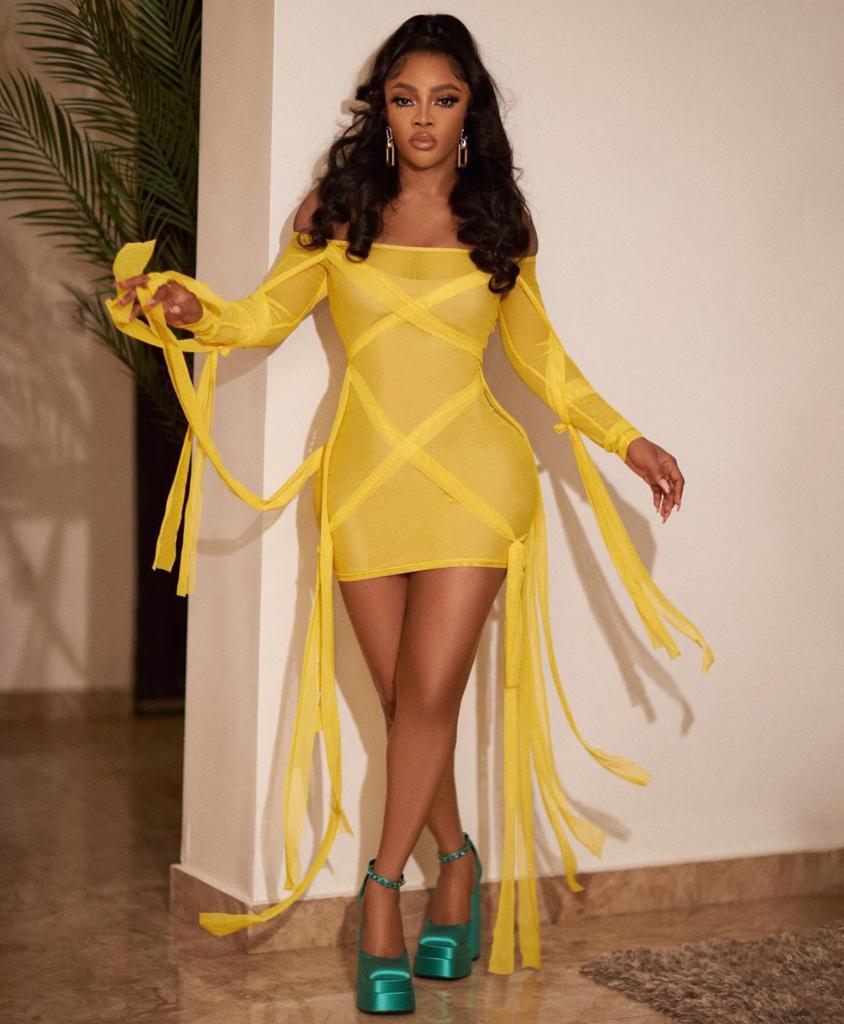 The belle of the moment, host par excellence, actor and entrepreneur Toke Makinwa is a ray of sunshine in a yellow mini dress by Nadine Ghaida. She accessorised with a pair of green high heeled Versace shoes.