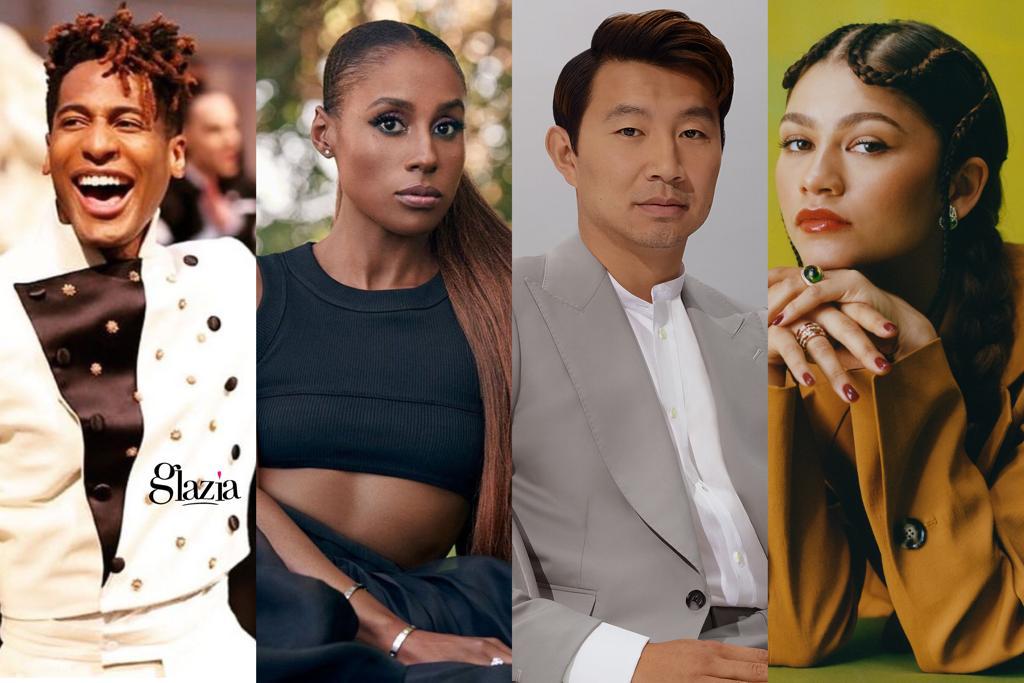 TIME Magazine has released its 2022 list of 100 Most Influential People in the World, and as you'd expect, it is packed with icons, artists, titans, innovators, among others. Even more noteworthy is the presence of notable minorities on the list; both black and Asian. The TIME 100 MIP 2022 list comes in five different covers, each cover representing a category.
Last year, the likes of Shonda Rhimes, Daniel Kalooyah, Angelique Kidjo, and our very own Ngozi Okonjo-Iweala, made the list alongside Joe Biden and Tim Cook who were featured this year as well. Kamala Harris, Prince Harry and Meghan Markle, the Duke and Duchess of Sussex were notable figures last from the 2021 list.
This year, icons like Letitia James, first black woman to serve as New York State Attorney-General, Justice Ketanji Brown Jackson, Attorney and Former Vice Chair of the United States Sentencing Commission, who is now the first black woman to become a Justice at the United States Supreme Court were featured on the list.
Notable names on the TIME 100 Most Influential People of 2022
Zoe Kravitz – Artist Category
Zoe Kravitz is an actress who has featured in several movies, including The Batman, Divergent and Big Little Lies.
Her tribute on TIME was written by Resse Witherspoon, Kravitz's co-actor on HBO hit television series Big Little Lies.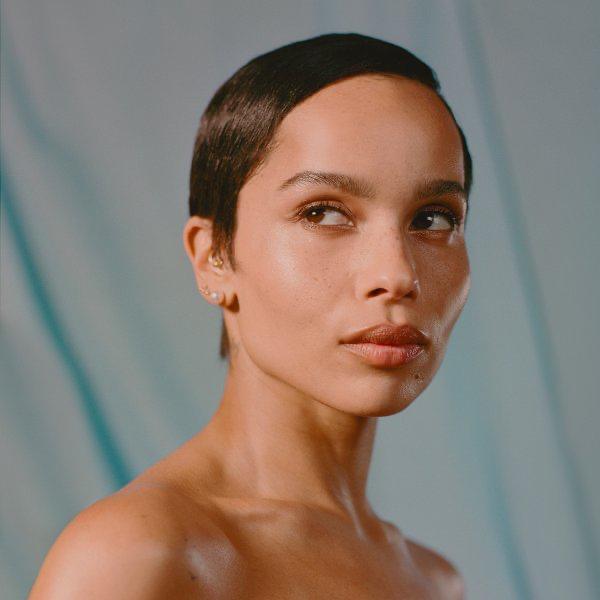 "It would be very easy for Zoë to walk through the world in a different way, entitled and accomplished. But that's not her style. She chooses the path of hard work, constantly innovating and pushing the status quo. She hustles, writes her own scripts, stays up all night until the job is done. I've watched it up close, and it never ceases to amaze me."
Quinta Brunson – Artist Category
Actor and writer of the popular series , Abott Elementary, Quinta Brunson has been celebrated several times for writing a series that is from a totally different perspective (an elementary school life) and still able to amass ratings in its pioneer season. It is therefore no surprise that she made the list as well.
Written by producer LeBron James, her tribute stressed her game-changing talent.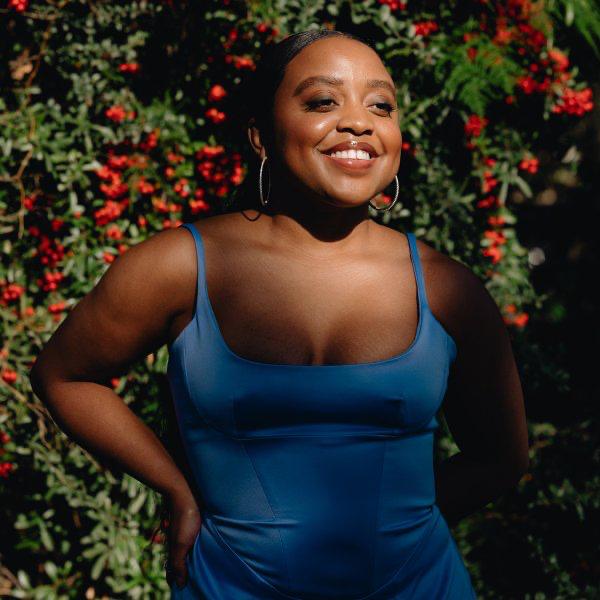 "Quinta Brunson is more than a writer, producer, actor, and comedian. She's a student and a master of her craft. A game changer in network television. Smart and funny as hell, in that order. She's a Swiss army knife that can—and does—do it all."
He continues, "In Abbott Elementary, the show she created and stars in, she uses comedy to shine a light on big issues in public education in a very real, relatable way—not to put down, but to give hope that we can do better."
Jazmine Sullivan – Artist Category
Grammy award winning RnB singer Jazmine Sullivan, also made the list and was celebrated by Amber Riley for allowing everyone to share in her journey of self love.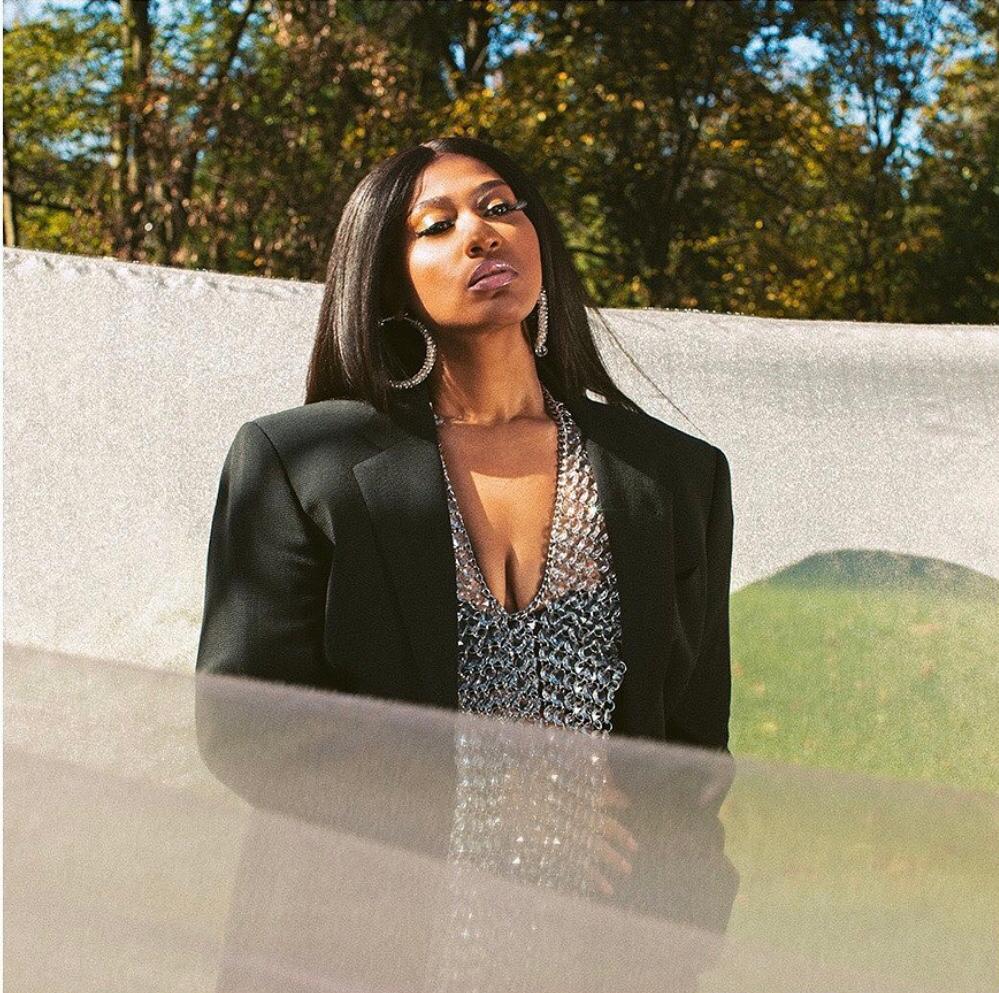 Riley adds, " In her speech during last year's 2021 Soul Train Music Awards, she shared that she had made a vow to be present and not to hide away. It is this type of candor that makes Sullivan such an inspiration and icon to so many black women including myself. It has truly been my pleasure to call her a friend over the years and I want to thank her for being an example of what happens when you believe in your gift and trust God's calling for your life.
Sullivan was also awarded her first Grammy this year, after several nominations that spanned over 13 years. 
Zendaya – Innovators Category
 "To me, Zendaya has lived many lives. She has already lived many lives before this one. And yet, she is as young as springtime. By some inextricable paradox, she also gives the impression of having been born sometime far into the future. She is timeless, and she can do it all,". Denis Villeneuve wrote.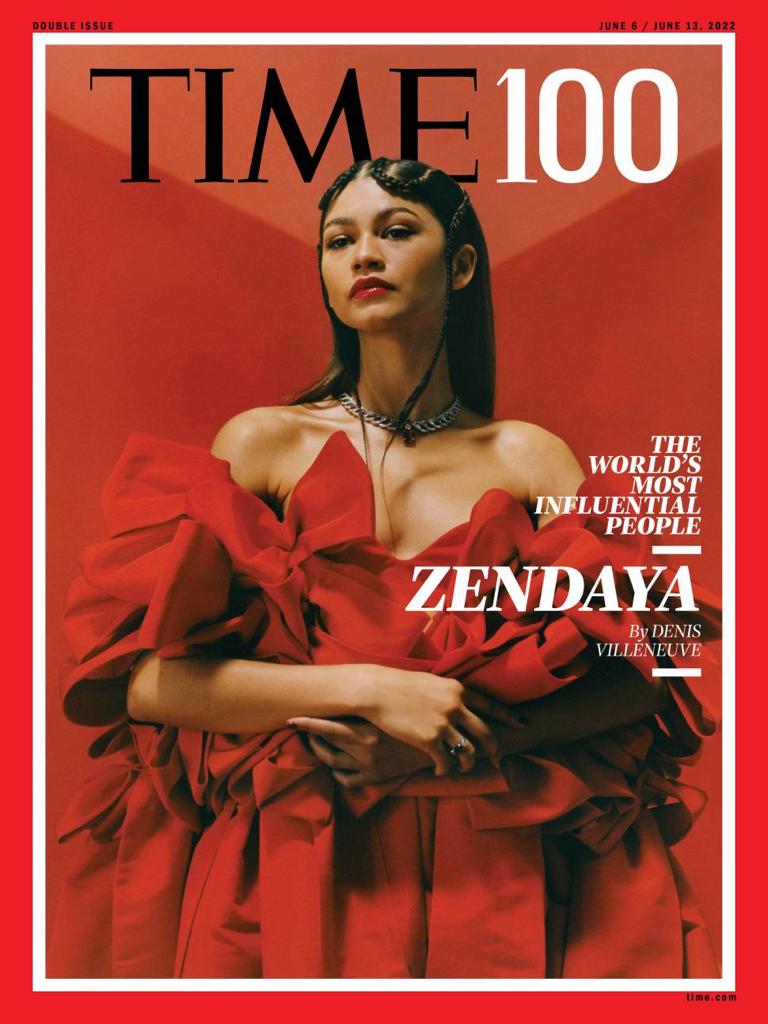 Zendaya is the cover star for the Innovators category. From Malcolm and Marie to Euphoria to Spiderman:No Way Home, Zendaya has fully transitioned from the teenage sitcom princess she was known as, into a global force and fashion icon. In addition, her influence in the past few years has awakened controversial opinions on social media. But as Villeneuve wrote, it is perhaps only the beginning of many influential eras for Zendaya and as he adds,  " Zendaya is the future. And there is nothing more comforting to me."
Francis Kere by David Adjaye – Innovators Category
Francis Kere is a Burkinabese architect who is known for creating innovative works that are often sustainable and collaborative in nature. He also made the 100 list this year where his friend, David Adjaye, a Ghanaian Architect, wrote about his dedication and commitment to his craft.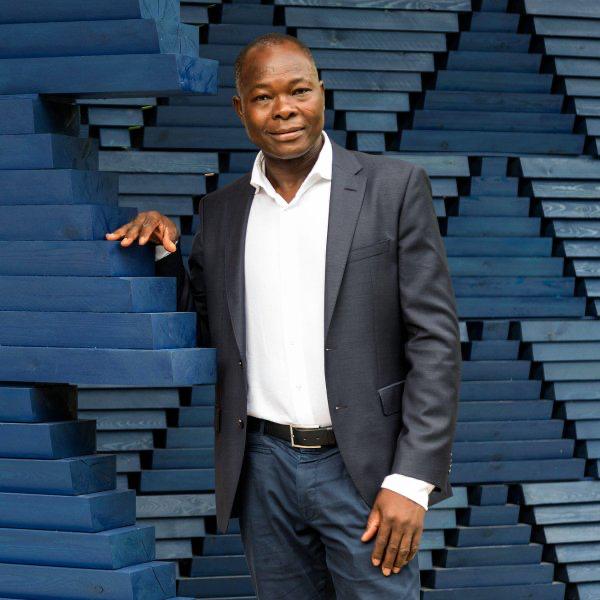 "He is a trailblazer for his long-standing commitment to formalizing space for both social and environmental good, and in this sense, his legacy lives not just in his built work but also in his general practice and methodological spirit. This is manifest not only in Kéré's completed buildings—such as a Burkina Faso–based health center that boasts roofs designed to collect needed rainwater—but in the integrity of his process, which is predicated on knowledge building and knowledge sharing as he works with local communities to inform his creations. His recognition is fully and rightfully deserved."
Oprah Winfrey – Titans Category
Billionaire media personality, entertainment mogul, and social icon, Oprah Winfrey was the only black person on the Titans list of this year's Time 100 Most Influential People list.
In her piece to Oprah Winfrey, Michelle Obama, former First Lady of the United States wrote about Winfrey's dedication to what she does and the influence and significance she spreads.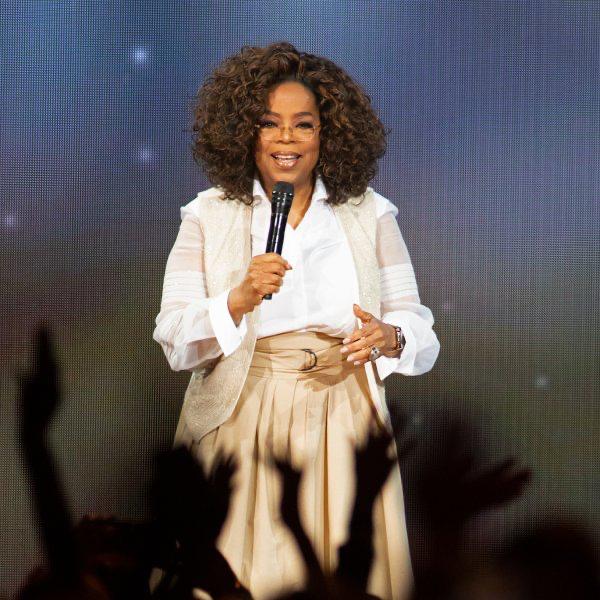 Celebrating Oprah's 10th time on TIME 100, Obama writes, "When Oprah connects with something—a person, a book, a song, an idea—she makes sure to shine her light on it," and adds, "Oprah has always had that uncanny ability to open us up, to hear beyond our words, and to uncover a higher truth, to be vulnerable with us in a way that allows us to be vulnerable back."
Mary J Blige – Icons Category
Mary J Blige, the cover star for the Icon category, and an icon in her own element, Mary J Blige keeps being praised for her input and influence in the music industry. Recently, she received an Icon award at Billboard Music Awards. 
Nas, rap legend and her collaborator who wrote a tribute to her on TIME mentioned how Mary J Blige moved people to tears with her conversations during superbowl.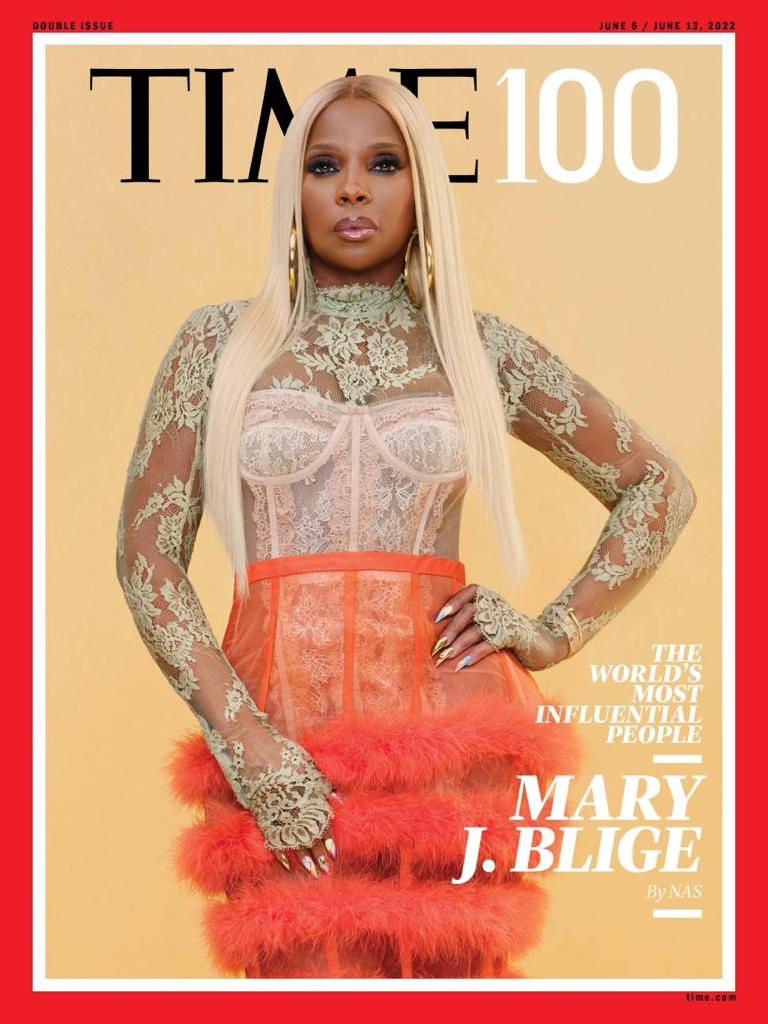 "She carved out a lane for herself, and now she can feed the people more than just music. She has a lot more to offer, from her incredible acting career to her wine brand to the Strength of a Woman festival she just launched in Atlanta. And I feel like she's just getting started. She's who we wanted her to be, and even more. She became who she's supposed to be."
Issa Rae – Icon Category
Issa, the queen of Insecure also made the list. Her piece was written by collaborator Robin Thede who stressed her kindness and humor, alongside her great writing.
"Issa wasn't born—she was handcrafted by God herself. Or she's an alien with otherworldly powers. I'm not totally sure which, but how other than a touch of the supernatural can you explain someone who can truly do everything to perfection?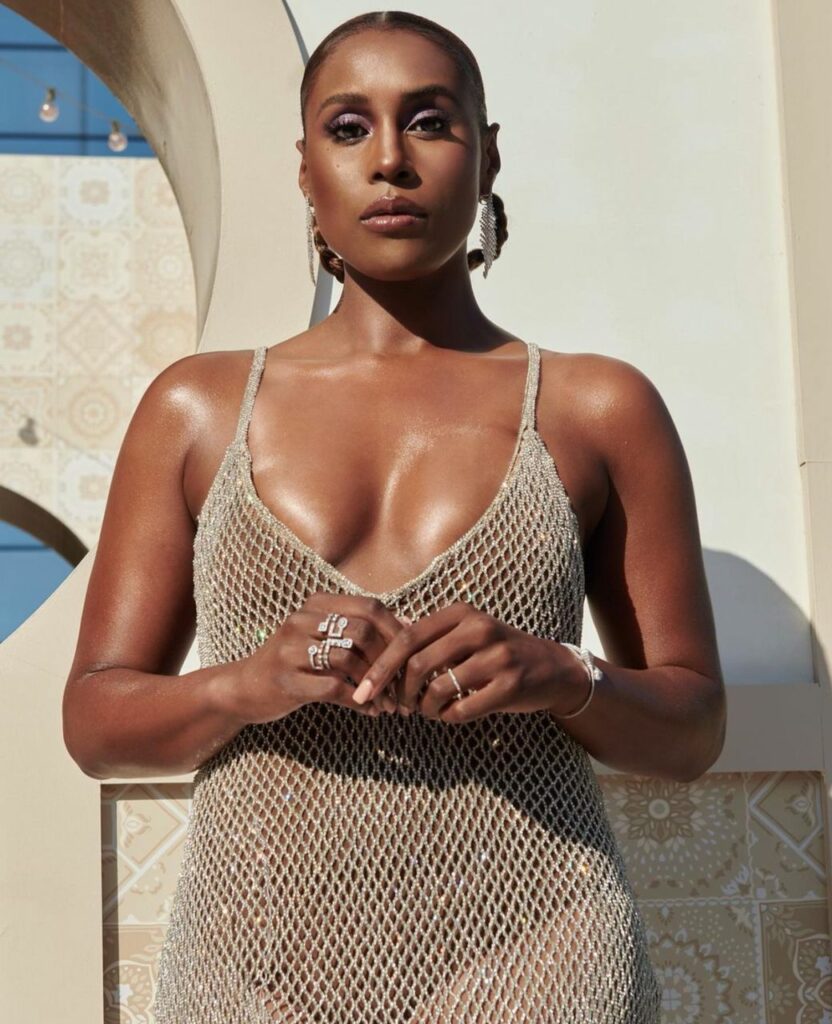 "Issa Rae is not only a prolific writer, a captivating actor and comedian, a profound leader, an efficacious producer, and a music mogul in the making (pauses to take a breath) —she's also a consistently hilarious and loyal friend."
Rae had earlier been featured on theTIME as an Influencer in 2018, where producer Mindy Kaling described her as the only person who could make the adjectives awkward and insecure chic.
Simu Liu – Artist Category
Simu Liu, the cover star for the artist category is a Canadian actor and stuntman known for portraying; Shang-Chi in the 2021 Marvel Cinematic Universe film Shang-Chi and the Legend of the Ten Rings.  
On TIME he was described by Sandra Oh, as "someone on a path that no Chinese Canadian has walked before," and "a part of the first generation of Asian Americans and Canadians to reach true stardom."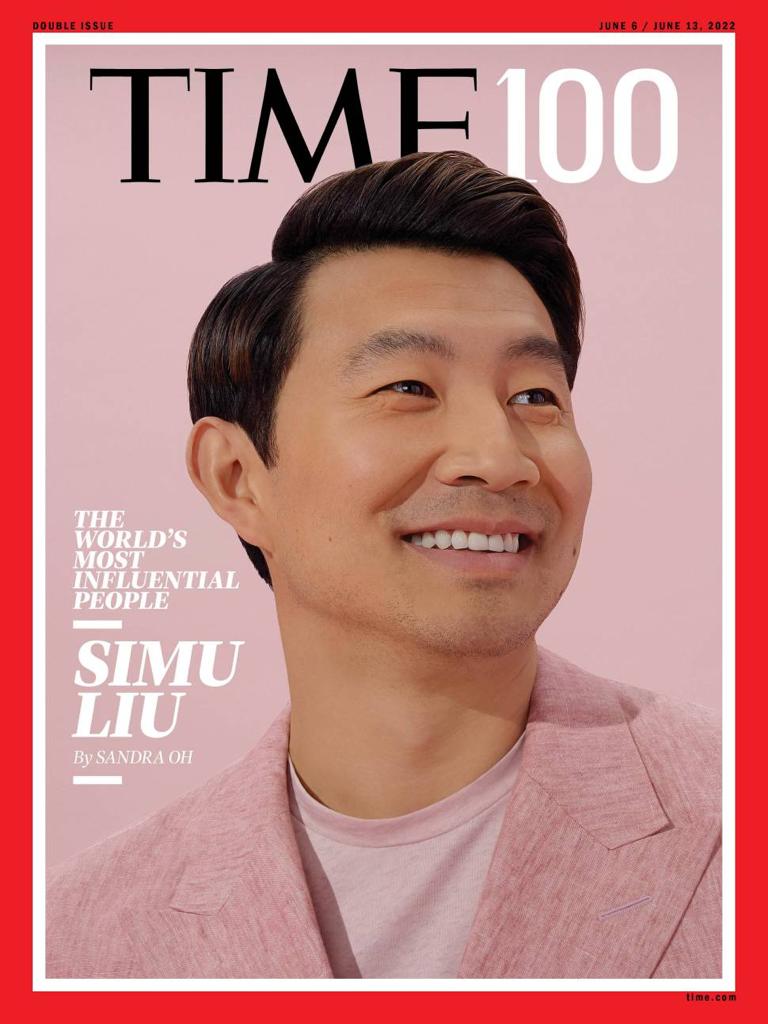 The actor took to his Twitter page to express his shock and gratitude for being featured on TIME100.
Jon Batiste
Singer Jon Batiste glazes in the TIME 100 list following his awards-winning sprint within 2021 and 2022. His twelve awards within this period includes 5 Grammy Awards this year for Album of the year, Best Music Video, Best American Roots song, Best American Roots performance and Best score soundtrack for visual media.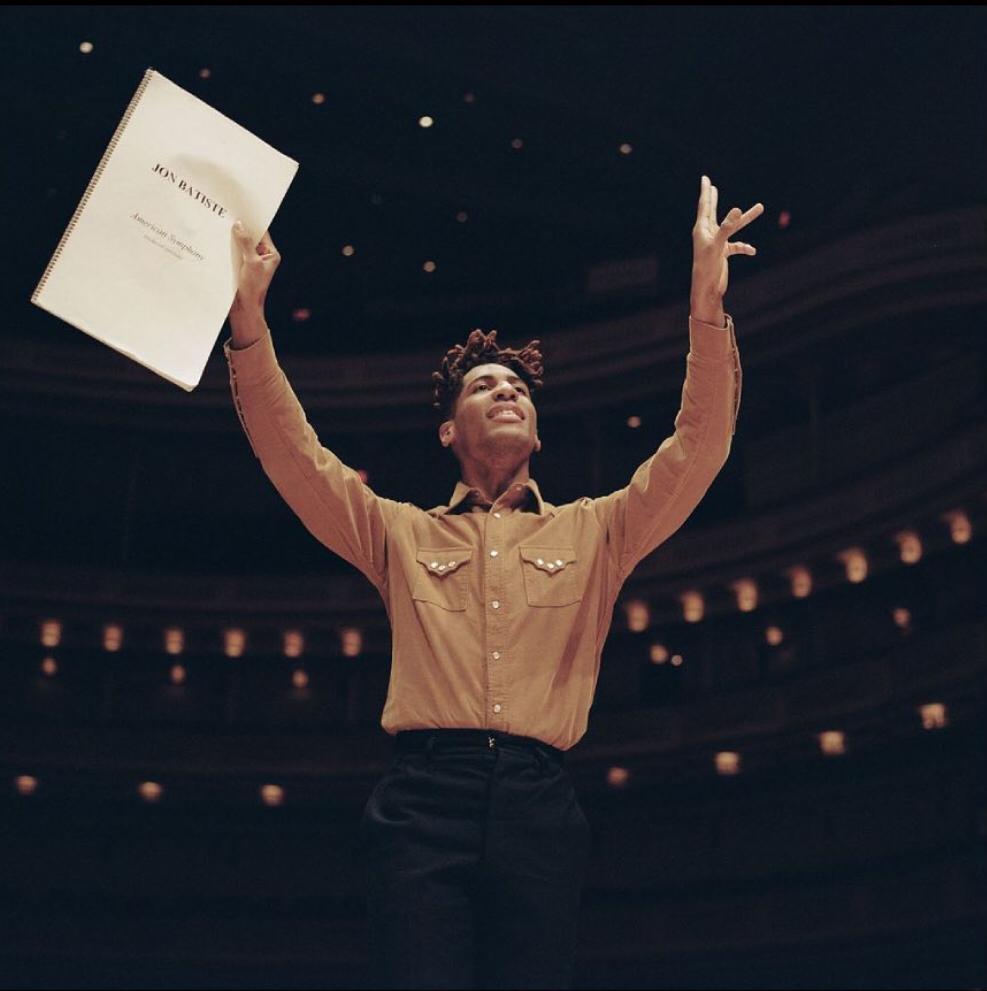 According to Quincy Jones who wrote his tribute, Batiste was born in New Orleans, the birthplace of Jazz and the blues. Hence, his "keen understanding of that rich cultural history and an awareness of the importance of carrying that history forward."
Jones adds, "What I love most about Jon as an artist and human being, though, is that he has handled his success with grace, and his creativity with humility. It is all of these attributes that will allow him to continue to grow and accomplish all that he sets out to. And I, for one, am excited for the future that he has ahead of him."
Other notable personalities on the list include; Volodymyr Zelensky – President of Ukraine, Kris Jenner, Michelle Yeoh, Megan Rapinoe, Keanu Reeves, Adele, Rafael Nadal and more.
Article written by Sola Tales