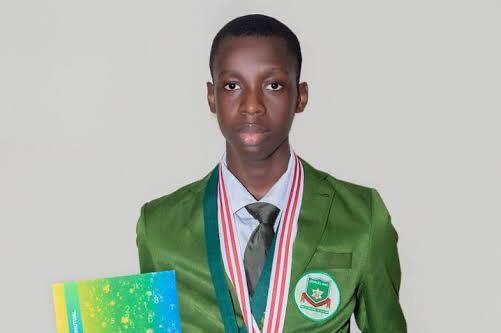 The Talent in Focus this month is an outstanding young man who has made Nigeria proud via his academic exploits. He is a secondary school student and math genius known as Uwakmfon Unwana Jacob.
Uwakmfon Unwana Jacob
A senior secondary school student, Jacob rose to popularity for his great performances in Mathematics competitions globally. According to his school, Grace Land Secondary school, PortHarcourt; the young man has bagged several medals in various competitions against other countries.
Jacob who began his Mathematics competition journey when he was in junior secondary school 2 (JS 2), has managed to be champions in competitions including; the Stanford Mathematics Competition, South African Mathematics Competition, Canadian Mathematics Competition, and Indonesian Mathematics Competition, among others.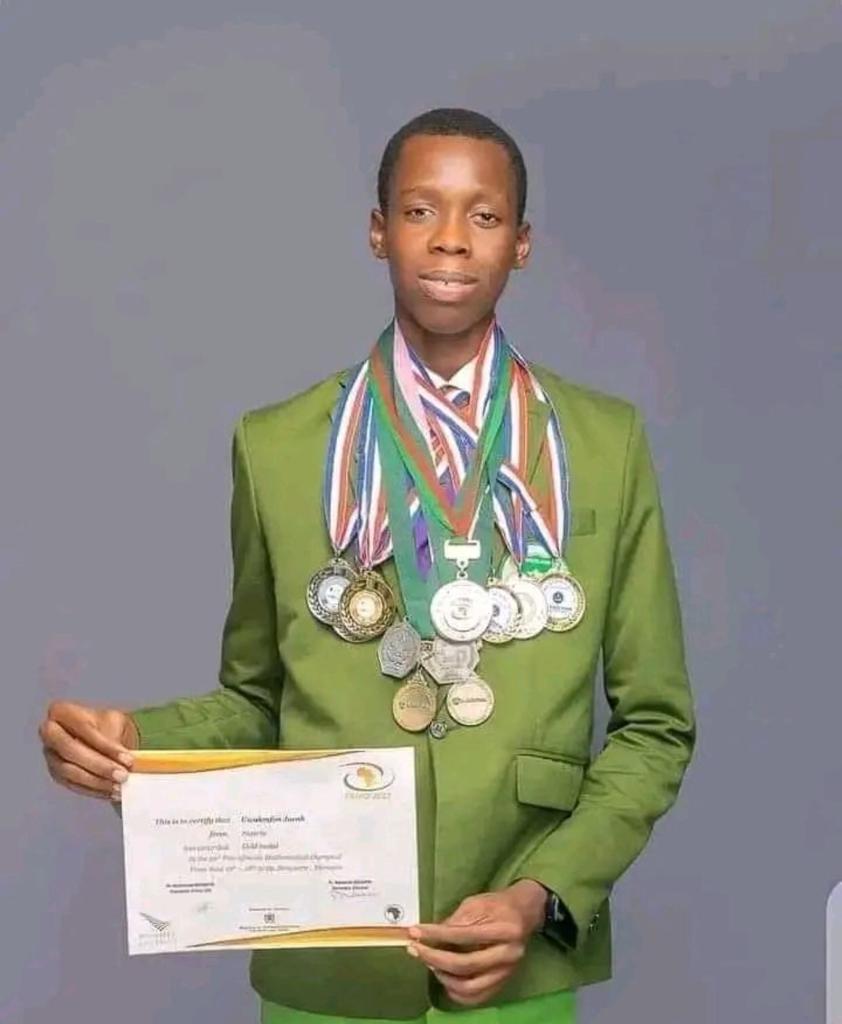 His medals were won at competitions such as Pan-African Mathematics Olympiad (PAMO) where he bagged a bronze and a gold medal in 2021 and 2022 respectively; American mathematics competition where he bagged a gold medal in 2019, a silver medal in 2020, and another silver and gold medals in 2021; International Youth Math Challenge (Europe) where he bagged two silver medals in 2020 and 2021; South African mathematics Olympiad where he bagged silver and gold medals in 2020 and another gold medal in 2021.
His list of achievements detailing at least 14 wins was titled, "The Chronicles of a Global Mathematics Champion". The math genius is currently in Ghana for a research program and is now a World Science Scholar under renowned Physicist in the superstring theory, Professor Brianne Greene.