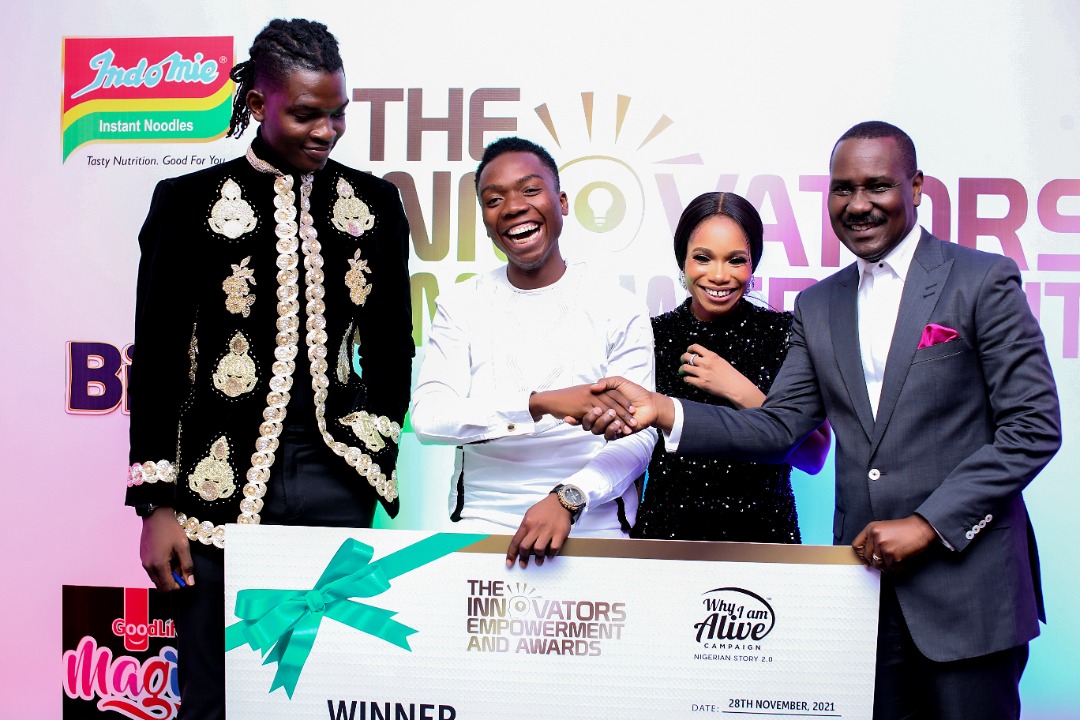 L-R: Founder/CEO Patricia Technologies, Fejiri Hanu Agbodje; Winner of the Innovators Empowerment and Awards pitch competition, Ephraim Ukwuche of SPARKNUIT; event convener and founder of Why I Am Alive Initiative, Caroline Moore; and Board of Advisory Chairman, Why I Am Alive Initiative Pst Ituah Ighodalo.
Nigerian startup, SPARKNUIT took top prize in the Why I Am Alive Innovators Empowerment and Awards pitching competition at the 2021 Why I Am Alive Initiative gala event to support young and innovative entrepreneurs across the nation.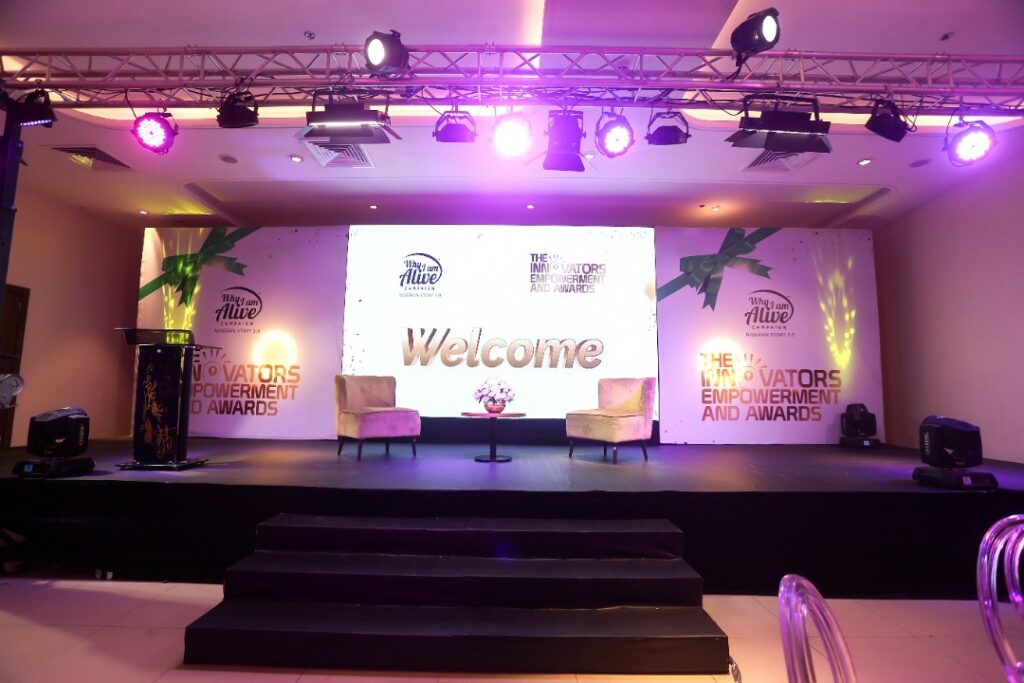 This year's edition of the Why I Am Alive gala lived up to its billing as four innovative startups engaged in a cutting-edge, highly competitive pitch session to identify startups that have the ability to create innovative solutions to everyday problems faced by individuals and businesses.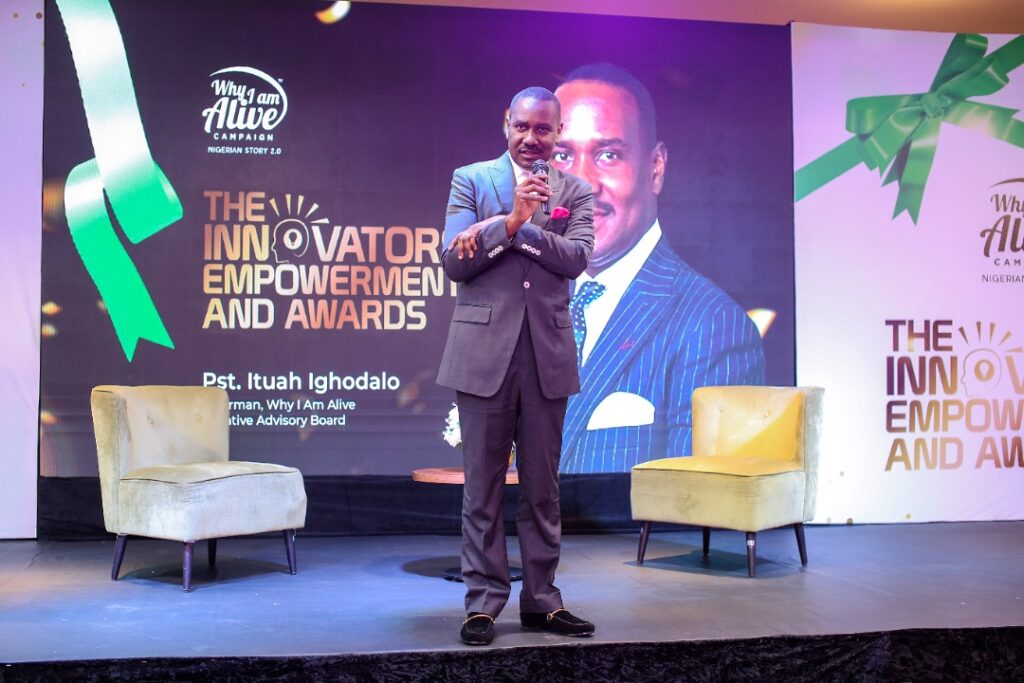 The event was opened with a keynote address delivered by the Chairman of the Why I Am Alive Initiative Advisory Board, Pastor Ituah Ighodalo. He noted that economic prosperity and innovation can be attained if there is a focus on "three clear dots joined by three lines which are entrepreneurship, knowledge and commitment."
Hanu Fejiro Agbodje.
This year's special storyteller was Founder & CEO of Patricia Technologies ltd, Hanu Fejiro Agbodje who shared how he started his entrepreneurial journey at secondary school with a four hundred naira "loan" he took from his mother to start a chocolate business. He also opened up about how the challenging CBN Crypto ban forced his company to pivot and think global. "Why play small, when we could actually play for the world?" he said.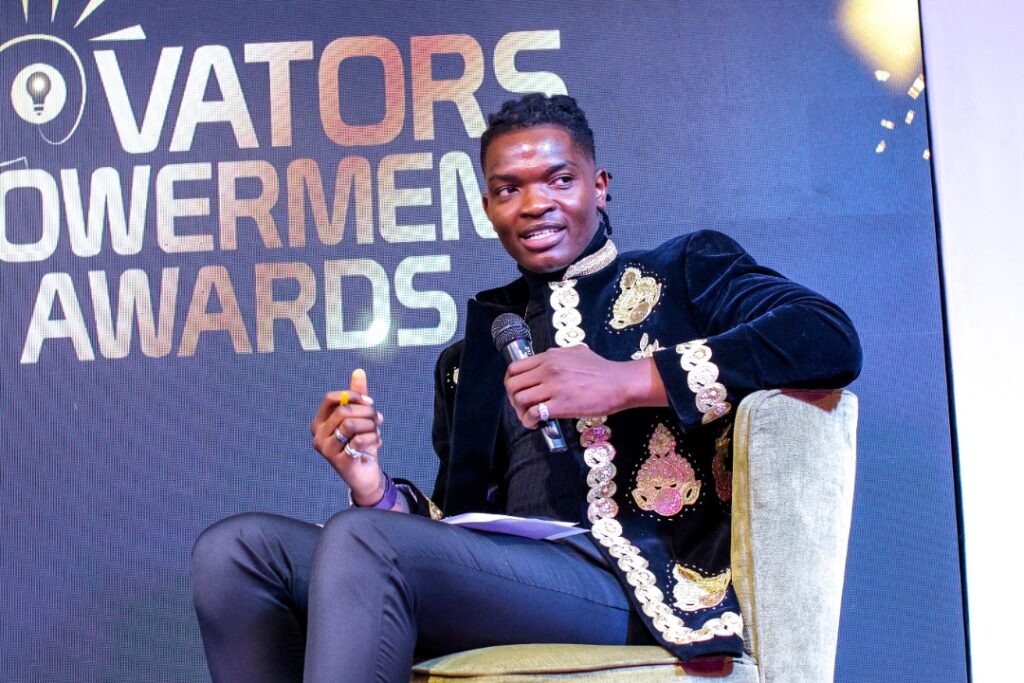 The pitching competition featured four innovators who pitched their innovative solutions to a jury made up of business leaders including CEO at ACT Foundation Osayi Alile who served as Chief Judge of the pitching competition. Other judges included venture capitalist and founder of Twelve App and TGI Club, Tomie Balogun; Regional Director of Founder Institute Africa, Fred Agbata; and Director of Programs & Grants at Aspire Coronation Trust (ACT) Foundation, Ndifreke Okwuegbunam.
The innovators were selected based on their originality, financial viability, scalability, leadership capability, and ability to have a positive impact on major societal challenges for individuals and businesses.
SPARKNUIT
SPARKNUIT, a customized reading lamp and power bank electrical solution for students in low-income areas was crowned winner of the competition. In addition to a cash prize of five hundred thousand naira, SPARKNUIT will also get mentorship from top business leaders on the Why I Am Alive Advisory Council.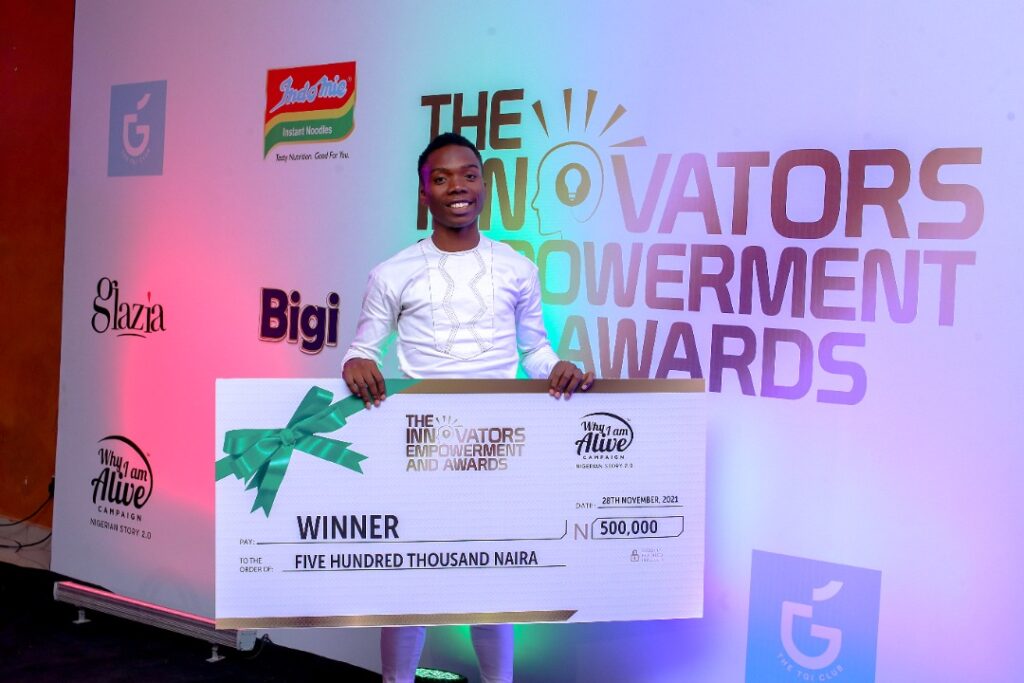 The winner, alongside the 1st runner-up (JB Designs), second runner-up (My Tech Needs), and third runner-up (ADERAH) all received respective cash prizes and will have the opportunity to further pitch their innovations to investors to receive up to N10 Million in funding. The Sparknuit team competed against fellow finalists:
Founder of the Why I Am Alive Initiative and convener of the event, Caroline Moore who was elated with the outcome of the event said she was optimistic that it would open new frontiers for young Nigerians. "We believe we can have a better life in this country. Right here in Nigeria, we can create wealth. Right here we can improve our outcomes and the outcomes of others. We're writing a new narrative about our country." she said.
See more photos from the gala.