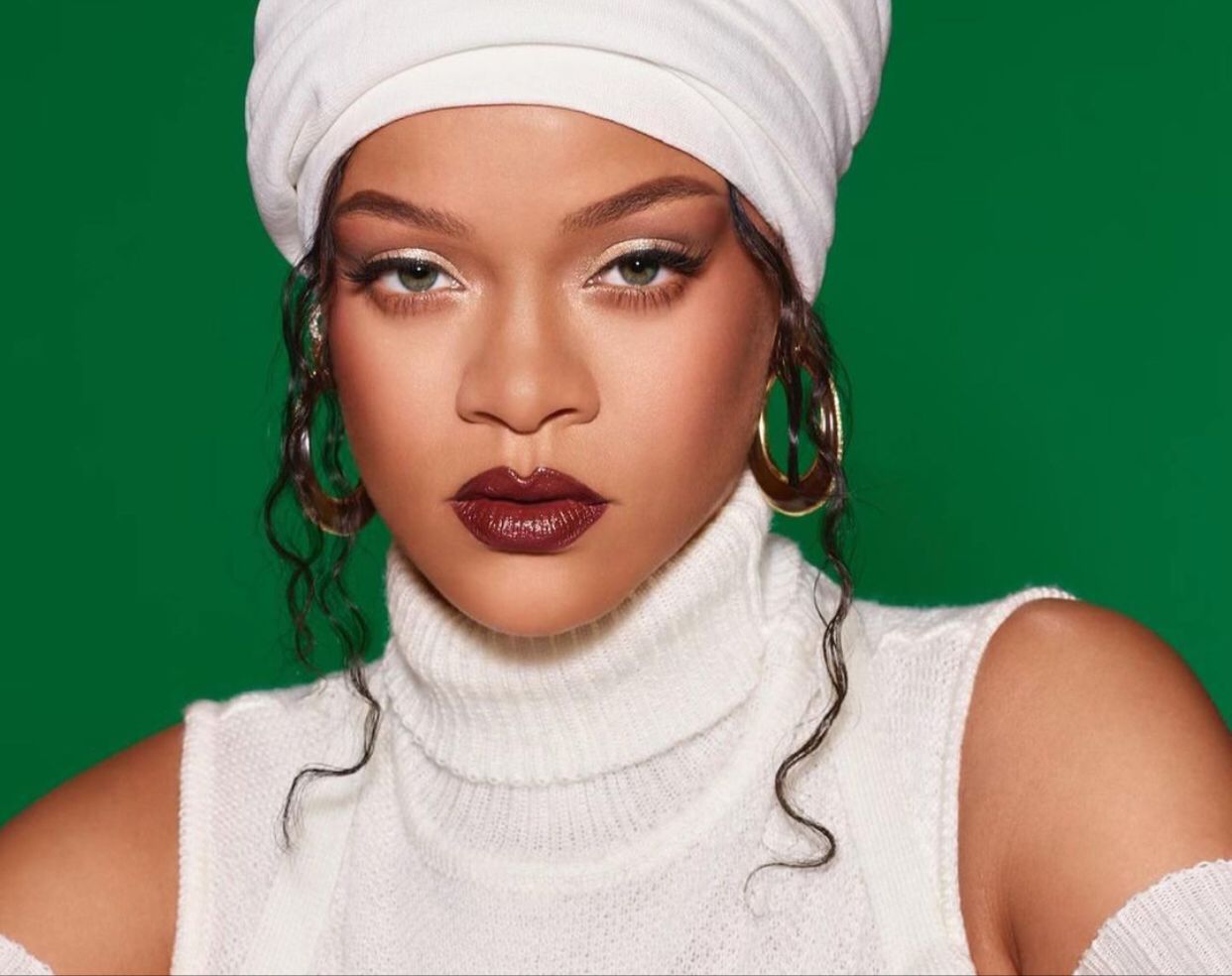 Filmmaker Eniola Stella-Maris Olanrewaju popularly called Korty and TikTok influencer-cum-on air personality Enioluwa Adeoluwa, also known as lipgloss boy have been chosen as Fenty Face influencers for Fenty Africa. 

This followed Fenty's announcement about establishing in Africa from May 27. Announced by the singer-cum-entrepreneur via her twitter page, the brand is said to finally begin operations in Africa after five years of existence, exciting Africans who ship the cosmetics products from the Abroad.
Rihanna started Fenty, which she named after her own surname, in 2017 during New York Fashion Week. It has since then drawn international praise on its inclusivity. The Fenty cosmetics can be applied and used by several skin types, including black women and other women of color.
In the same year, Fenty was one of Time's best 25 inventions of 2017. It also won The WWD Beauty Inc. Award in 2017 for Launch of the Year in the prestige sector.
Rihanna's big announcement for Fenty in Africa.
In excitement for its expansion, the expectant mother whose statue was recently carved at the Metropolitan Museum; took to Twitter to announce the many countries Fenty would begin operations in, in Africa. 
Shortly after her announcement, the official page of Fenty Beauty also tweeted in confirmation.
"The wait is finally ova!!!! 🌍 AFRICA -we pullin up! 🙌🏾 Who ready?! We've been workin hard to make this happen! We'll be available in Nigeria, Kenya, Namibia, Botswana, Ghana, Zambia and Zimbabwe local retailers starting MAY 27! #FENTYAFRICA ✨ "
In addition, the page also answered few questions about the exact locations it would be in Kenya and South Africa. It would be in Arc Stores and Edgars in South Africa, and Lintons in Kenya. 

Nigeria's Fenty Faces
In addition, the influencers took to their respective twitter pages to share the good news. Korty explained that although she knows nothing about beauty, she is grateful for Fenty's invitation. 

"Being invited to Fenty's exclusive masterclass when I know nothing about make up is a mild flex for me but once I get my Fenty box, u will see wasiu the beauty goddess #FentyAfrica, " she tweeted
Enioluwa who was recently endorsed as the first Nigerian ambassador for Crocs and who did a collaboration post with Fenty in 2021, shared how the meeting with other influencers from other African countries went. "We had our first Fenty meet with all the African influencers yesterday and it was so good. Let me take you through the process. A Thread! #FentyAfrica…" he tweeted. 
The influencer who is also a member of TheGengNg, a genz community of Tiktok Influencers, added that there were over a hundred African influencers at the meeting and that Dimma Umeh, popular YouTube Beauty content creator was in attendance too.
"Me screaming when I saw @Dimmaumeh because Yasssss!!! And I know it's Ambassador soon, Amen. Because she deserves it all! that's one of the people we watched to become who we are now. Take your flowers, Dimma!"
Article written by Sola Tales