Rihanna was declared the world's richest female artiste last week (with an estimated net worth of $600M according to Forbes) but what else do we know about the multi hyphenate? For her cover interview [as latest cover star on Interview Mag] with Golden Globe winner and Ocean's 8 Co-star, Sarah Paulson, the nine time Grammy award winner, Guinness World Record breaker, singer, entrepreneur and fashion icon, Rihanna revealed some secrets about herself.
From her latest interview, we bring  you 10 critical things we learned about the first black woman to be the face of Dior and first woman to create an original brand at LVMH.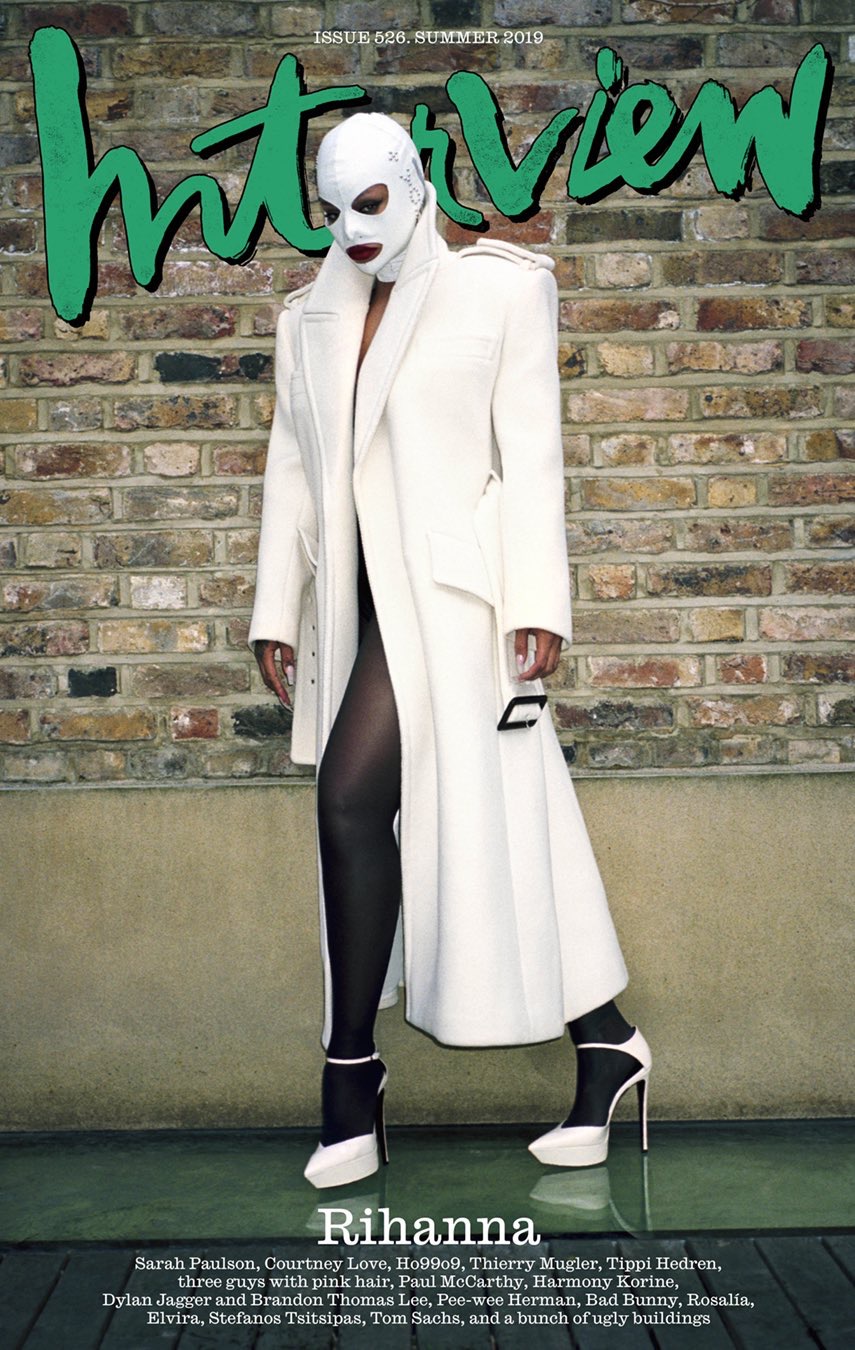 Surprisingly, she is shy
What's the biggest misconception about you? Paulson asks. "People don't know that I'm shy" Rihanna says to Paulson who was able to read correctly that the Barbadian was a shy girl. "Because I kind of pretend it's not happening, people read me as being confident. But I'm so shy I don't even want you to know I'm shy"  Rihanna added.
Riri's new album will be great, it's on the way but not quite…
"…I'm working on a really fun one right now. I'm really happy with a lot of the material we have so far, but I am not going to put it out until it's complete. It makes no sense to rush it, but I want it out. I've gotten to the point where I'm like, 'Even if I don't have the time to shoot videos, I'm going to put an album out'."
She is a person of faith
"I always want to start my day with a little devotion. My first time praying and fasting was when I was 7 years old"
She is in love
When asked if she is dating, "Google it" Rihanna said cheekily. But the 31-year old star confessed that she is in love. "I got into a new relationship, and it matters to me. It was like, 'I need to make time for this' she said. And on wanting to be a mother, she replied "more than anything in the world"
Her career is her purpose and happy place
"My career is my purpose, and it should never feel like anything other than a happy place" she said.  "…the thing that keeps me alive and passionate is being creative. With every business outlet, I'm making something from a vision to a reality, and that's the thing I really enjoy"
6. Rihanna is a workaholic
"I don't leave things hanging. I will work all day in a meeting, leave that meeting at 1 or 2am, and then come home with a tiny group of staff and work until 5, 7am." When do you sleep girl?  well according to her, she doesn't "have a sleep pattern. I have sleep pockets. I fit it in when I can"
7. Rihanna's interest in makeup and perfume was inspired by her mother
"My mom pretty much worked in the beauty and perfume industry for a long time—she did makeup for people and was a makeup artist—so I always loved that". But Rihanna was only allowed by her mum to wear makeup at her school pageant at age 16.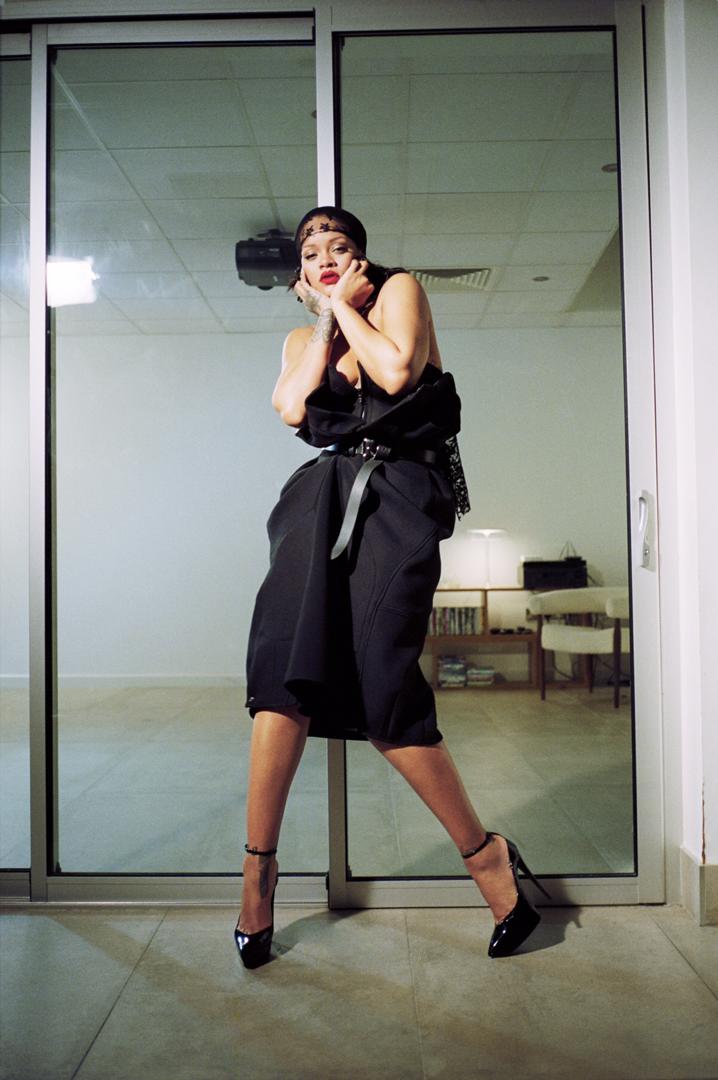 8. She makes out time for her loved ones
"I actually flew to Barbados for a concert" she said to Paulson when asked on the phone (during the interview) where she was. "One of my favorite childhood musicians just got out of jail, and he's doing a little tour throughout the Caribbean. We have not seen him in 20 years, so I came to watch his show with my family and friends."
9. She values her personal time
"On my calendar we now have the infamous "P," which means personal days."
10. Rihanna does not allow the noise of others get to her
"I don't feel any way about people's comments" she says. " I remember being a kid and being like, "Wow! I'm in a chat room. I can say whatever I want. They don't know how old I am. They don't know who I am, or where I am." There's that idea of being a child behind a screen and having that feeling like you can say anything. That child is who I imagine behind a comment every time I see one. They would never say that to my face. They probably wouldn't even say hello"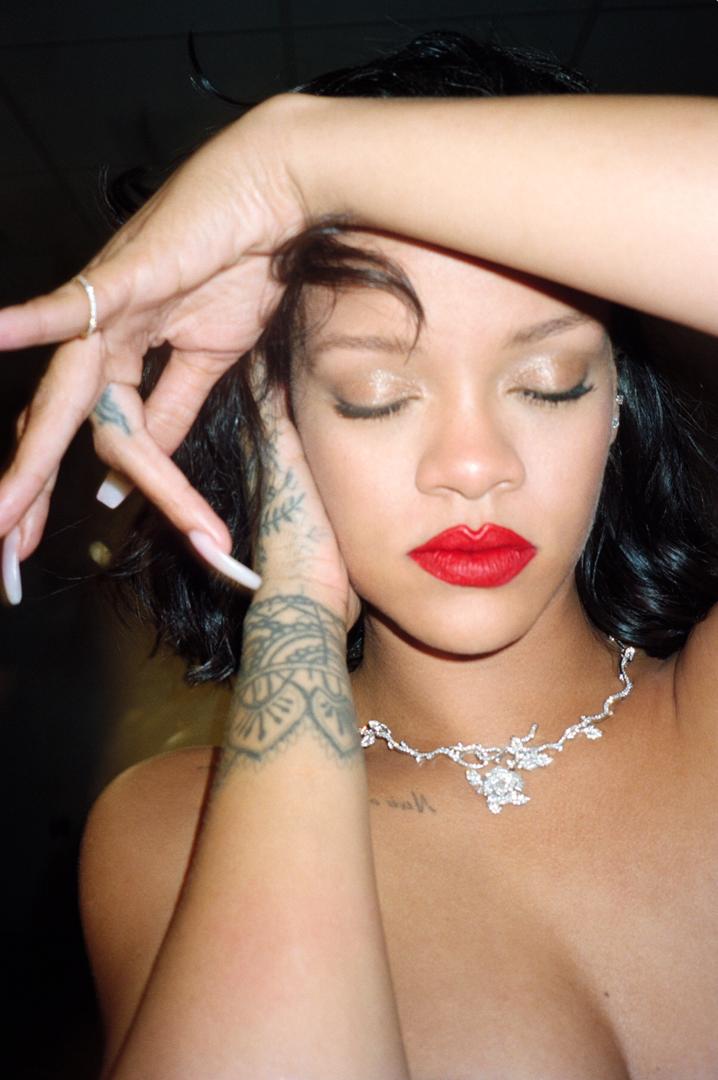 Rihanna's full interview was published by Interview Mag 
Interview – Sarah Paulson
Photography – Pierre-Ange Carlotti
Stylist – Mel Ottenberg