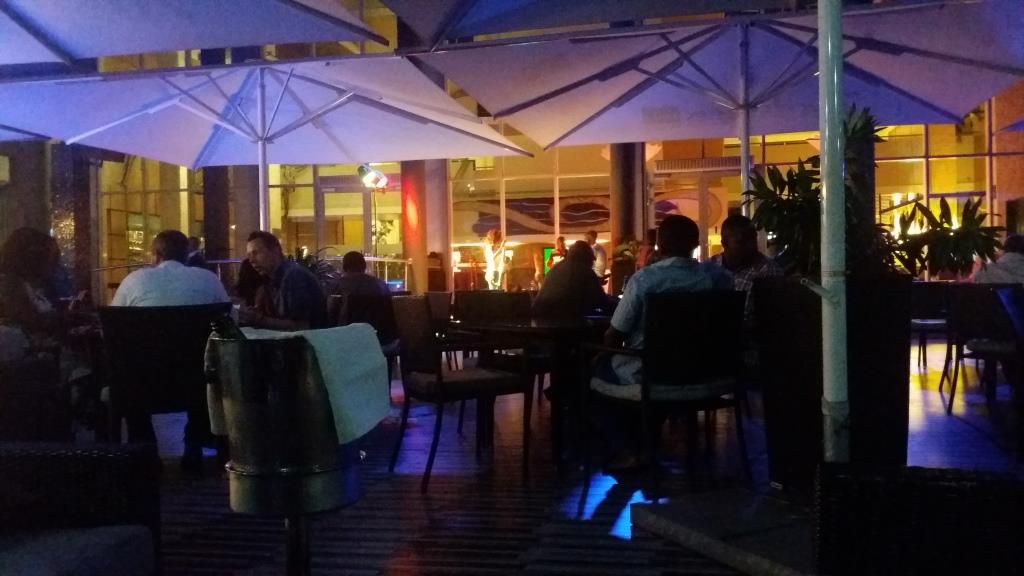 Happy Hump Day! It's officially 2 days to the weekend and whilst everyday is a fun day here at Glazia, Hump Day is quite special to add the much needed zest to finish the week in style. 
Where will you be spending today? In Nigeria, most people attend Bible Study on Wednesdays (Yes, that is quite refreshing too) as most churches fix that during the midweek and others just have some good ole fun!

There are several places we like to celebrate Hump Day and Raddison Blu Anchorage Hotels, Victoria Island Lagos is one of such places.
One of the best things about Radisson Blu Hotels is The View Bar with its beautiful coastline setting. 


Watching the water, listening to the live band on the days they are on and just drinking in the gorgeous environment. If this isn't a good way to exhale, we don't know any. 
Whether you are having a dinner date, drink with the girls/guys or  a night out just for you… 
Can't get enough of the environment and the gorgeous lighting, good lighting enhances your mood 
Sea Food Tempura With Lemon Grass Rice 

– The grilled prawns are just perfect and the salmon  

practically

 melts in your mouth with all the right 

flavors

 and there are some sauced snail pieces in there too… YUM! 
Literally order this meal every time we come here… 
VERDICT: 

Pros: Great ambiance, beautiful  environment with a decent crowd if you are in to that type of thing (who isn't?) 

Cons: Pricing is quite steep, so you can't come here every hump day if you are on a budget or have a financial plan you are sticking to.  The menu here is also somewhat limited as the food choices don't leave with enough options. They need to employ more service hands as the waiters and waitresses often seem overwhelmed dealing with guests. 

Score: In totality, we give it a solid 8/10… you can never go wrong with Radisson Blu Anchorage, we keep going back! 

Photos by Glazia