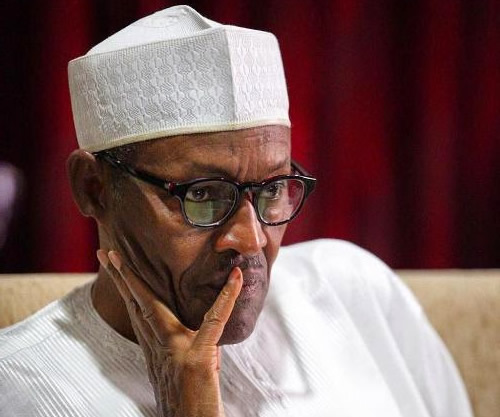 Wisdom and age have made me tone down on being spontaneous with comments especially in the political context. I have a focus that I'm sticking to but this time, I'm forced to speak up.
A few weeks ago, I read a so-called motivational post on social media where someone was saying "I don't need the government's help; the government needs my help…" I shook my head. But I understood because I have been there before where after reading one book or the other or listening to motivational speeches; we are all fired up, dishing out motivational nuggets that are not in touch with reality and the Nigerian context. The said writer might just be having his own rite of passage. Reality may bite soon.
Please note, nobody ever becomes wealthy without a leveled playing field created by the government. One wrong policy by the government can ruin an empire you have labored to build for decades. This is why the Bible admonishes us to pray for our government so they don't mess things up for us. Dangote cannot be Dangote without all the leverage he gets from the government. All banks will forever pray that he remains alive because he's their biggest debtor. Obasanjo was quoted to have said to Alakija "I made you a billionaire." I am very sure he was referring to leverage. Who then says we don't need the government's help? By help I don't mean spoon-feeding people with bags of China rice or giving people N1,000 hand-outs in front of local televisions.
Great governments create leveled playing fields for hardworking citizens to thrive.
Is Buhari's government doing this? Never! So, MTN sends me an SMS to inform me that from December 1, they will effect an increment in the price of data. Apparently, the same applies to all telecom companies in Nigeria. It is sad to realize that Buhari and his cabinet lack foresight. They don't even understand that the world has moved into the heart of the information age and Nigeria is still light years behind.
Young entrepreneurs like us who refuse to sit idle and wait for Buhari's 50,000 jobs and one meal per day promise, work round the clock with the internet. I don't mean frivolous chatting and jesting. From my little room, I communicate with the world. My new book which was released a few days ago has been downloaded from Australia, Japan, Ukraine, U.S.A, UAE and Nigeria. Data makes it possible.
I have spent weeks and months preparing online courses and other rich contents which run on data. From my projections, I should be able to generate up to 7 digit income from them in 2017. But then my government steps in an attempt to shatter my plans and give me the work of raking my hairs for alternatives. God forbid bad thing! In western countries, it is compulsory to have open wifi services around public places. We have not even stepped close to that, yet the government of the day is taking us many years back to where we are coming from.
We Need A Messenger
Someone should tell Buhari that serious students in Nigeria need data to research adequately so that they can stand head to head with their counterparts abroad. I am currently taking 3 online certification courses. It costs a lot of data. At a time when disposable income is plummeting drastically, this is one of the worse moves the Nigerian government can ever make.
Can someone please explain to Buhari that the world has moved online? That serious countries are busy providing affordable data services to their citizens? Why is ours different? Is this the promised change? Well, I don't blame them. None of them pay for phone calls nor data services so they are out of touch with reality. Just a few weeks ago, the Federal law makers refused to accept any form of cut in their remuneration and benefits. The cash used to purchase one bullet-proof SUV for these guys is enough to start-up at least 100 SMEs.
Sad Reality
I am forced to accept the hard fact that the government of the day is clueless. To cover up for that, they have decided to use 'we are fighting kworoption' as an alibi. Cluelessness is revealed when a nation's first citizen doesn't even understand that a woman is multi-tasking, multi-dimensional and can do the work of ten men if allowed to thrive. So, he relegated women to the kitchen and the other room before global cameras.
There's absolutely nothing to applaud in a government where higher premium is placed on cows than human beings. Nothing to applaud in a government that has failed to fulfill her bogus electioneering campaign promises. I cannot applaud a government that is trying to lead a 21st century Nigeria with 'Mungo Park' ideologies. Kai!
Nigerians who bewitched us? My faith in the entity called Nigeria is so greatly threatened; it is hanging on a tiny thread. Oh Lord, may it not cross its elastic limit and get to its breaking point. Amen!
P.S: I uploaded this post with data. It wasn't free. Lol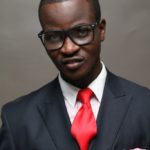 Treasure Kalu is an Electronic and Computer Engineer turned Sales and Marketing Expert who helps entrepreneurs and corporate organizations increase their sales revenue to gain marketplace dominance. Connect with him on Twitter  @InspiringTeeKay and  www.inspiringteekay.com