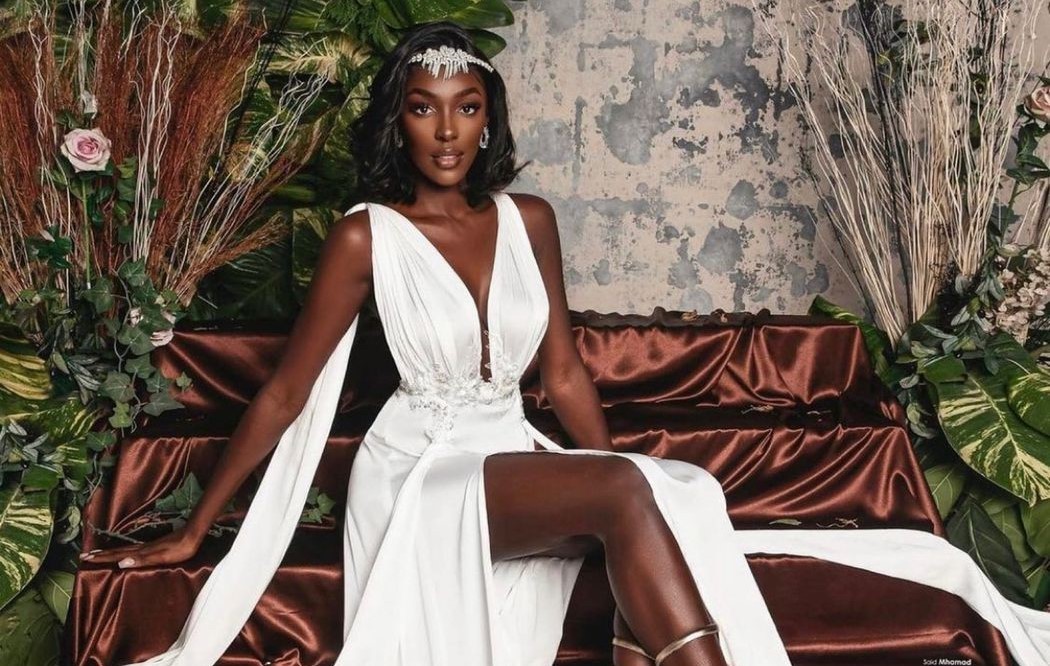 Olivia Yace is the rave of the moment and it is for good reason. The gorgeous and stunning model from Cȏte D'Ivoire made top three at the just concluded Miss World competition. This made her the only African beauty queen to make it to the top six of the competition. 
Olivia Yace
Olivia Yace, who is the reigning Miss Cȏte D'Ivoire, will also be referred to as Miss World Africa; after being the 2nd runner of the Miss World competition, following the victory of Miss Poland, Karolina Biewleska who was crowned the 70th Miss World. Miss USA, Shree Saini, an Indian-American emerged as the 1st runner up. The Miss World event, which was postponed in December 2021 following the Coronavirus outbreak, was concluded in Puerto Rico on Wednesday.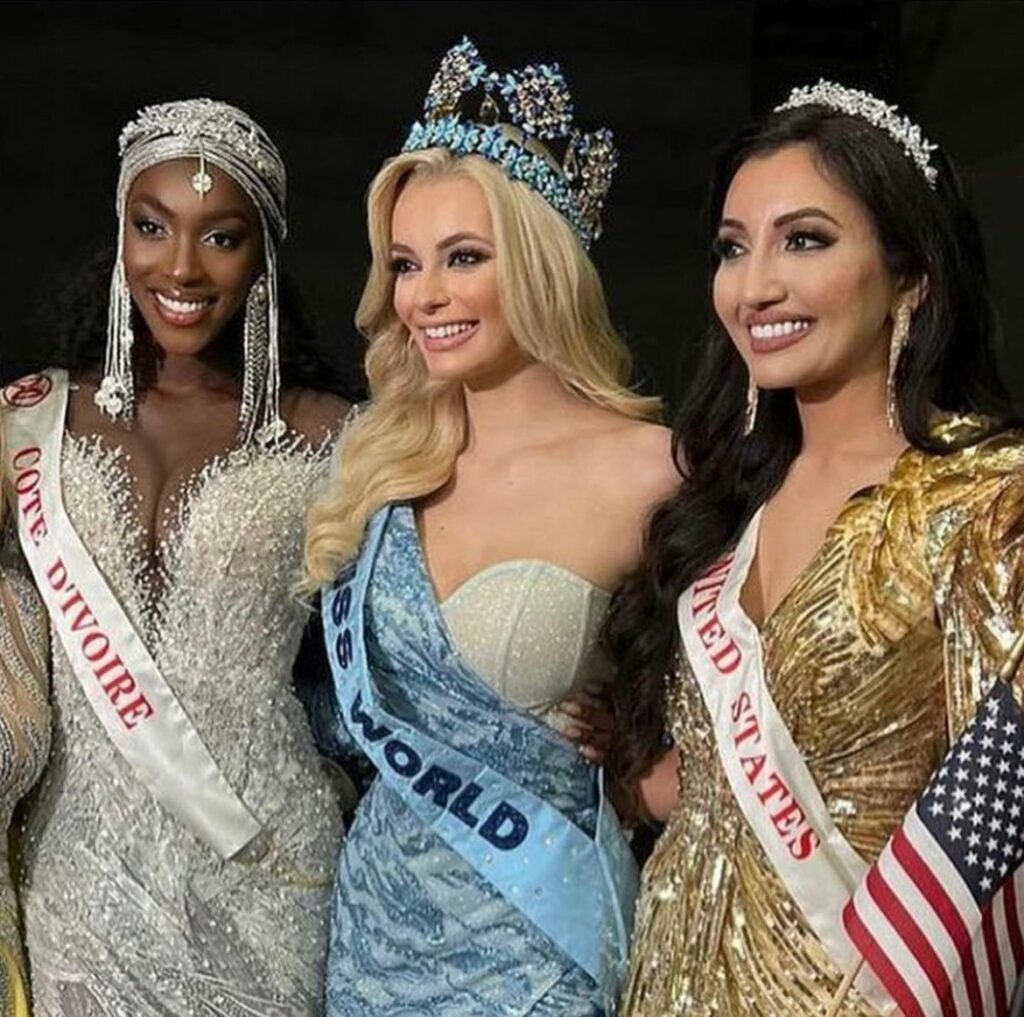 The world had watched keenly as Ms. Yace thrived through the competition and made it to the top 3 contestants. At Glazia too, we were rooting for the African beauty who has not only featured, but headlined our exclusive best dressed stars list twice. See HERE. Ms. Yace is indeed a beauty through and through, with a dope fashion sense to match.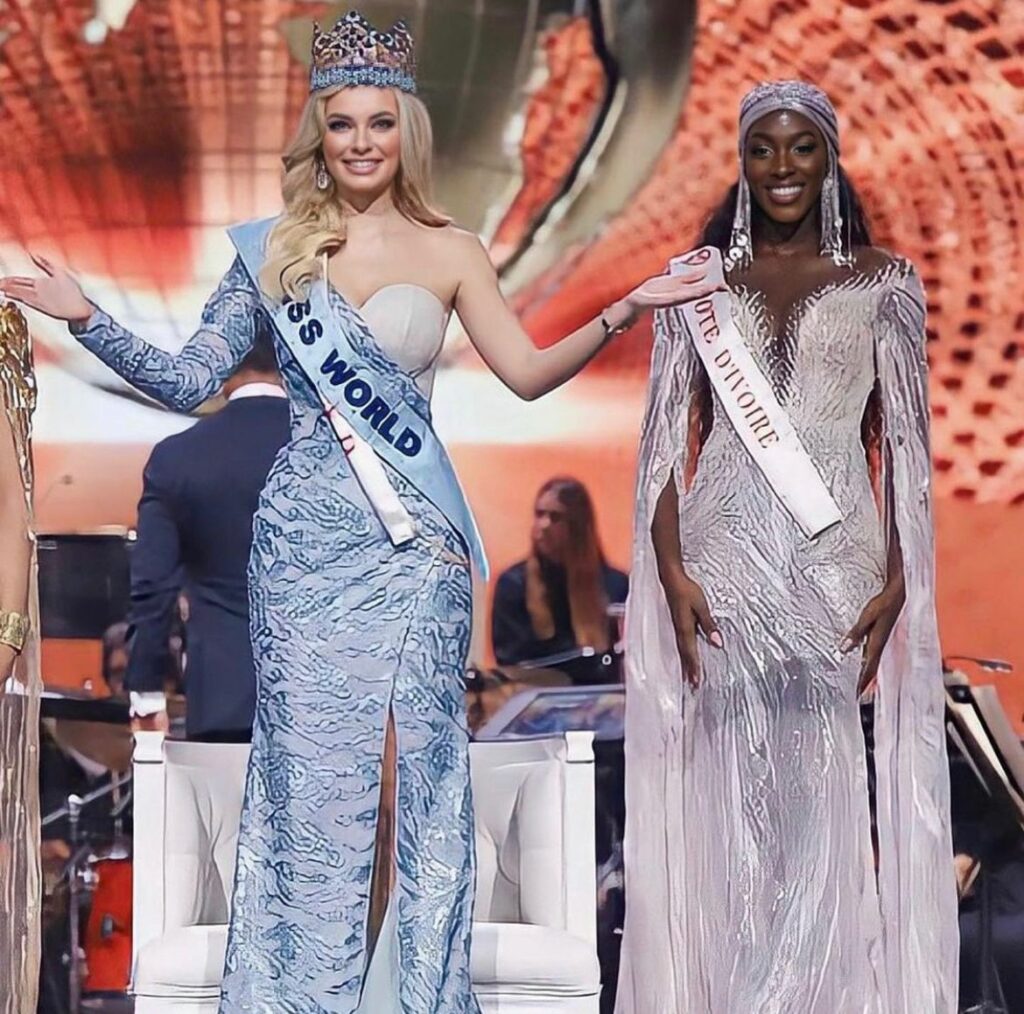 She has indeed made us proud as a continent, and we cannot wait to see the greater heights she attains. 
See more stunning photos of Olivia Yace.