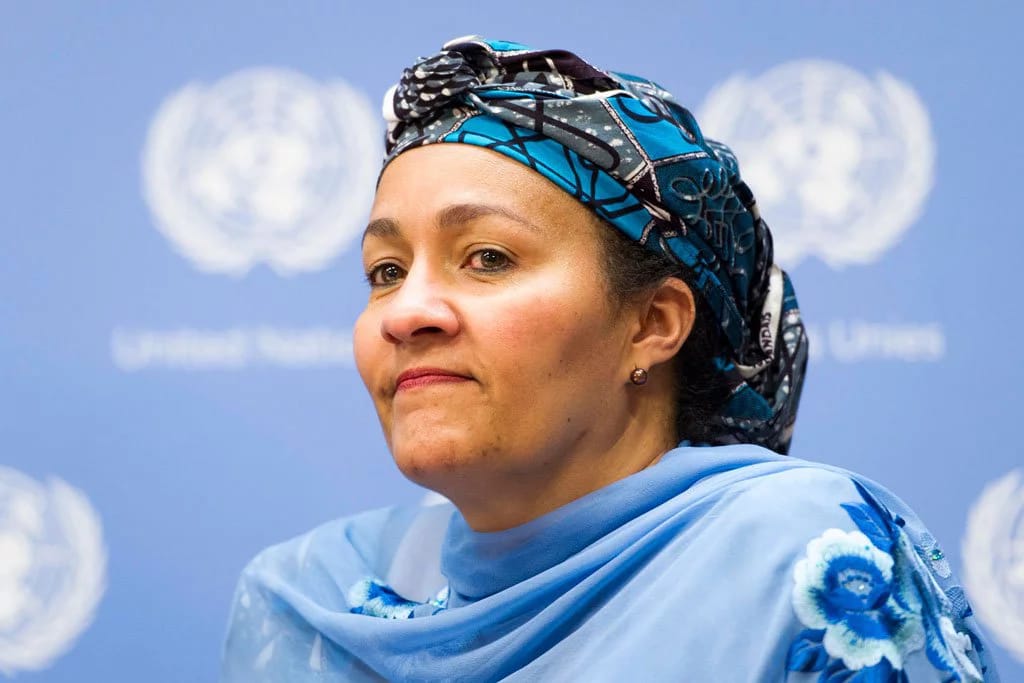 Recently, we got the scoop that Nigeria's Minister of Environment, Amina J Mohammed was being considered strongly for the role of UN Deputy Secretary-General.
Thursday the 15th of December, new UN Secretary-General António Guterres through his spokesman, Mr Stephane Dujarric; announced Mohammed's appointment.
"I am pleased to announce that I will be appointing Ms. Amina J. Mohammed of Nigeria as my Deputy Secretary-General, and Ms. Maria Luiza Ribeiro Viotti of Brazil as my Chef De Cabinet. "
"I also intend to create the position of Special Advisor on Policy, and to appoint Ms. Kyung-wha Kang of the Republic of Korea to this new role. "I am happy to count on the efforts of these three highly competent women, whom I have chosen for their strong backgrounds in global affairs, development, diplomacy, human rights and humanitarian action.
"These appointments are the foundations of my team, which I will continue to build, respecting my pledges on gender parity and geographical diversity," Guterres said.
In an official statement, Amina J Mohammed said "I am most grateful for the confidence and trust demonstrated by the United Nations Secretary-General-designate, António Guterres and President Muhammadu Buhari"
Before joining President Buhari's cabinet, Mohammed served as UN Under-Secretary-General and Special Advisor to outgoing Secretary-General, Ban Ki-moon on Sustainable Development.