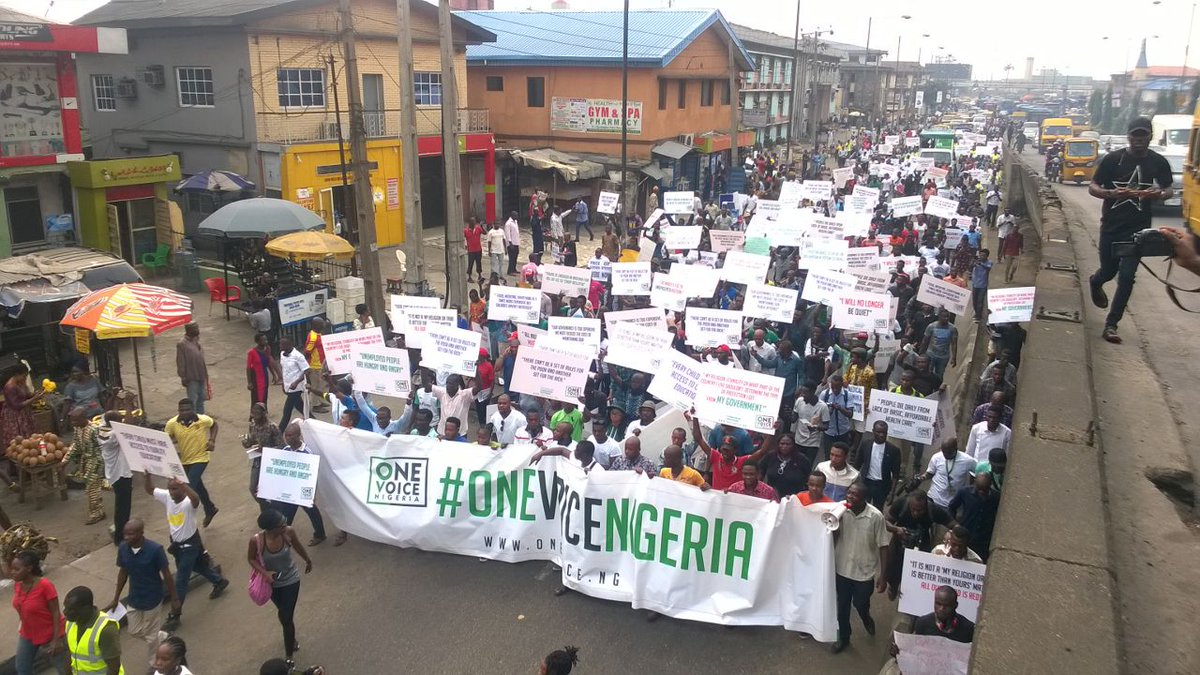 The "One Voice Nigeria" march protest went on in full swing today and Glazia was live in Lagos to participate and cover the activities. Protesting corruption and the worsening standard of living under the Muhammadu Buhari administration at all levels of government, the march held regardless of the various hiccups especially cancellation by front runner, 2Baba Innocent Idibia.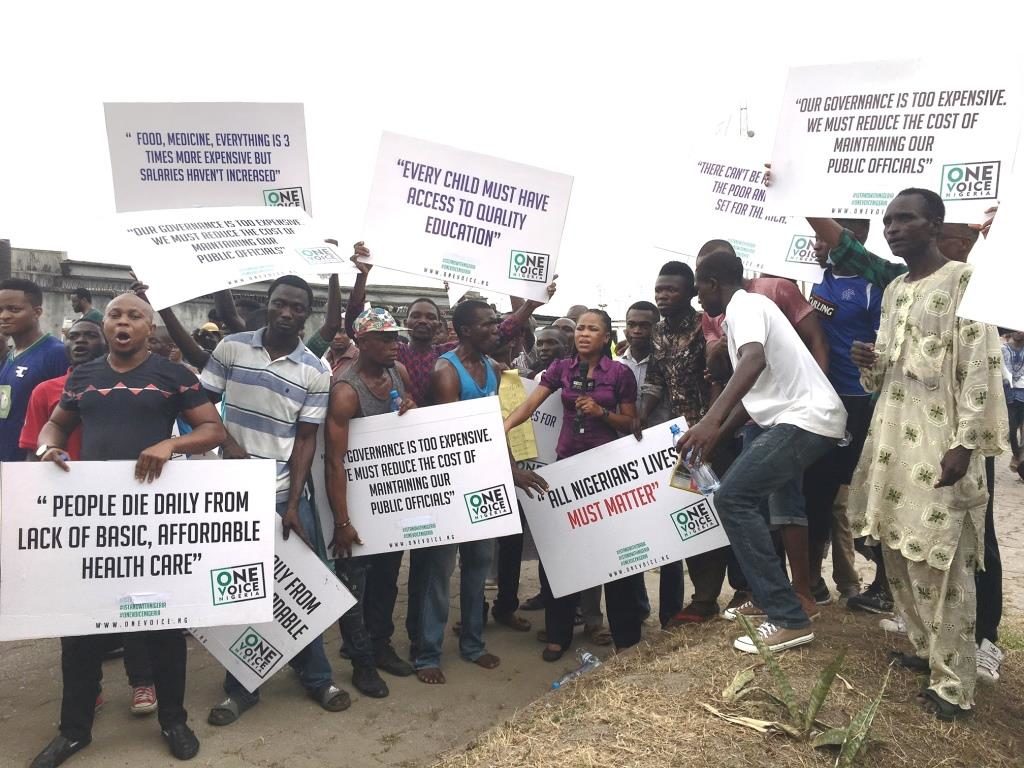 ONWARD WITHOUT 2BABA
"2face Idibia (2Baba) informed us late last night that on-going conversations with security agencies have not allayed his security concerns and so he had decided not to participate in a physical protest," said 'Yemi Adamolekun who is Executive Director for EiE. "We thanked him for inviting us when he first decided on these protests, and informed him that we believe it is important, despite the risks, to continue with the demands, for the sake of the Nigerians who have put their trust in this movement. We will hold the Lagos Commissioner of Police and the Presidency to their words that citizens have the right to protest and that it is the responsibility of security agencies to provide security to all citizens." she added in an official statement.

Charly Boy and Sowere Oyewole 
Although the turn out could have been more if 2Baba hadn't backed out, the protests recorded impressive figures and went beyond Lagos and Abuja as more people came out in different parts of Nigeria – Ondo, Ibadan, Akwa Ibom and more – to march in  protest.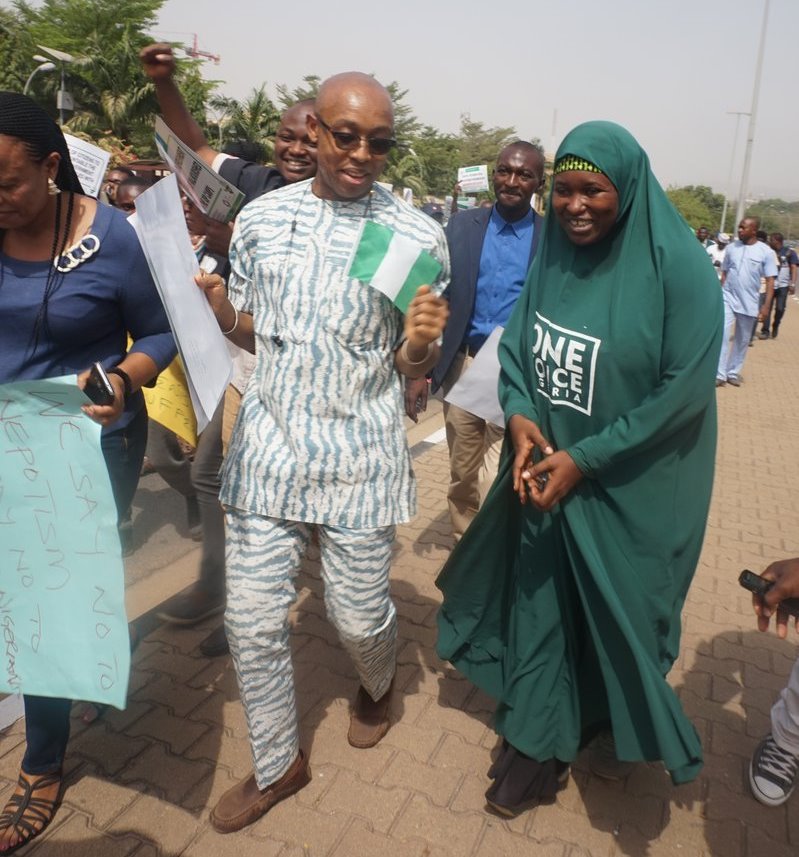 In Abuja, protesters marched to the Aso Villa gate as they made demands peacefully. According to unconfirmed reports, some Nigerians also marched to the Nigerian High Commission in the UK to demand a 5 minute speech from Pres. Buhari.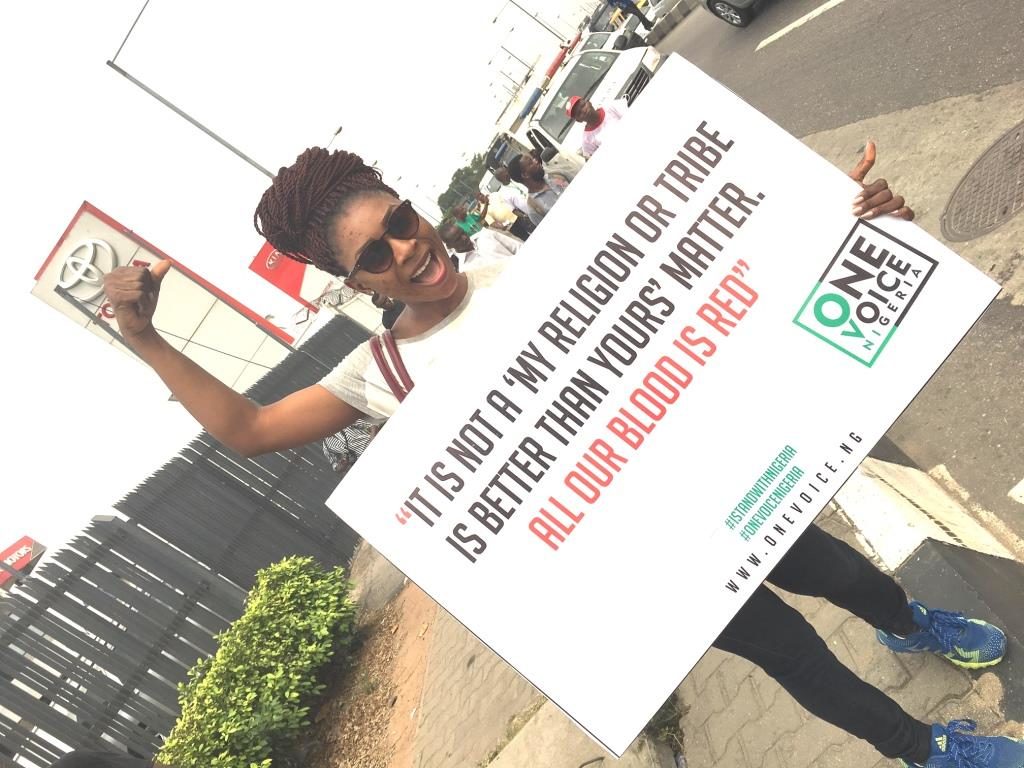 ED, EiE, Yemi Adamolekun; entertainer and public speaker, Charly Boy; comedian, Seyi Law; Sahara Reporters Publisher, Sowere Oyewole and a few other public figures were present at the march in Lagos whilst the Abuja protest was led by human rights lawyer & former Chairman of National Human Rights Commission (NHRC), Professor Chidi Odinkalu and activist, Aisha Yesufu. 
We made a summary video of most of the speeches and activities from the Lagos march, watch it below
In a tweet on his page, 2Baba wrote " We are still compiling your responses for the leadership. State your opinion on social media with the hashtag #IStandWithNigeria. Peace! 1luv"