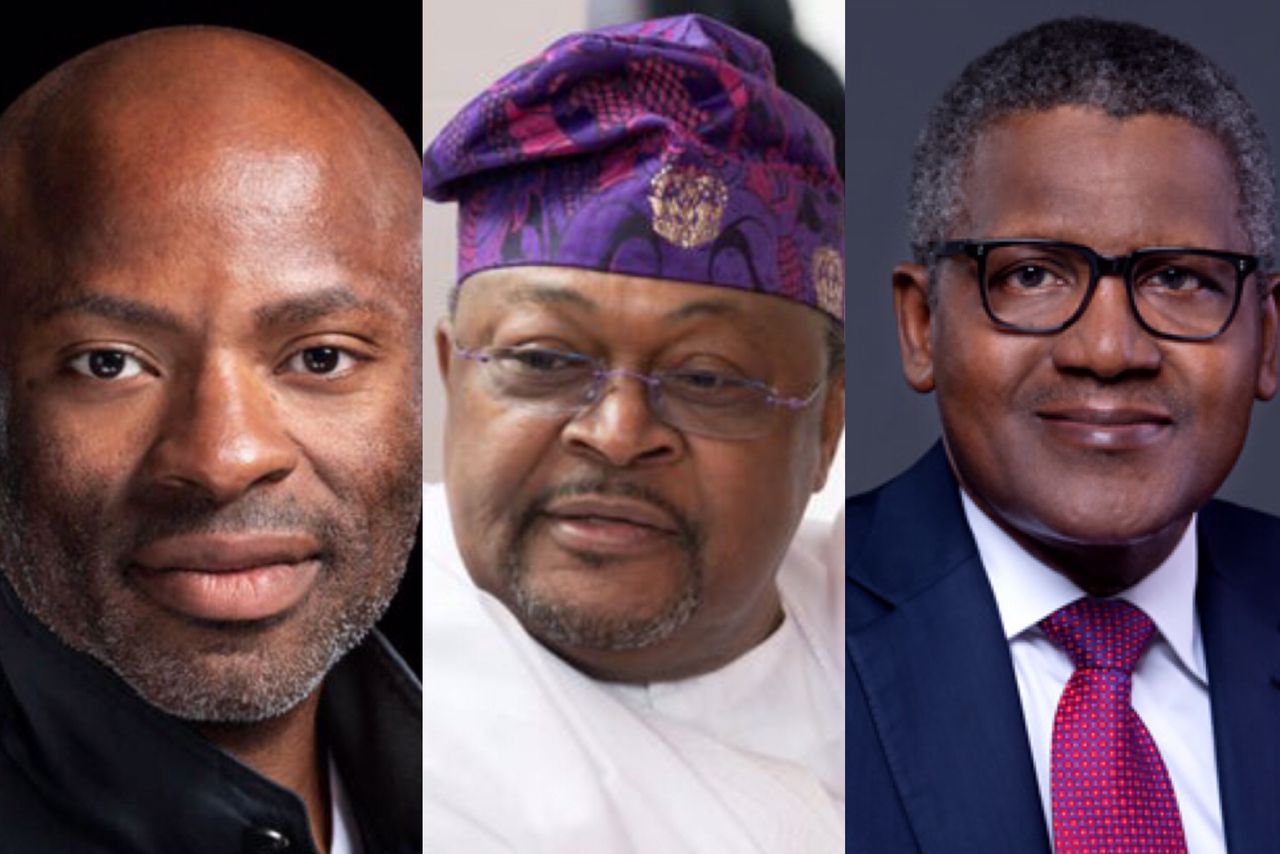 The Forbes Global billionaires list for 2022 has been released and we're excited about the Nigerians on Forbes billionaires list. Released very recently, the list had a record 329 people drop-off, making it 'a worst year' for billionaire drop-off since 2009. However, collectively, the billionaires this year had increased their wealth, despite various global challenges; including the ongoing war between Russia and Ukraine. That notwithstanding, Forbes still found more than 1,000 billionaires who are richer than they were a year ago. And 236 newcomers have become billionaires over the past year—including the first ever from Barbados, Bulgaria, Estonia and Uruguay. 
Now to what we're most interested in, the Nigerians on Forbes Billionaires List.
The Nigerians who made the Forbes Billionaires list are Aliko Dangote, Mike Adenuga, Tope Awotona and Abdulsamad Rabiu.
Aliko Dangote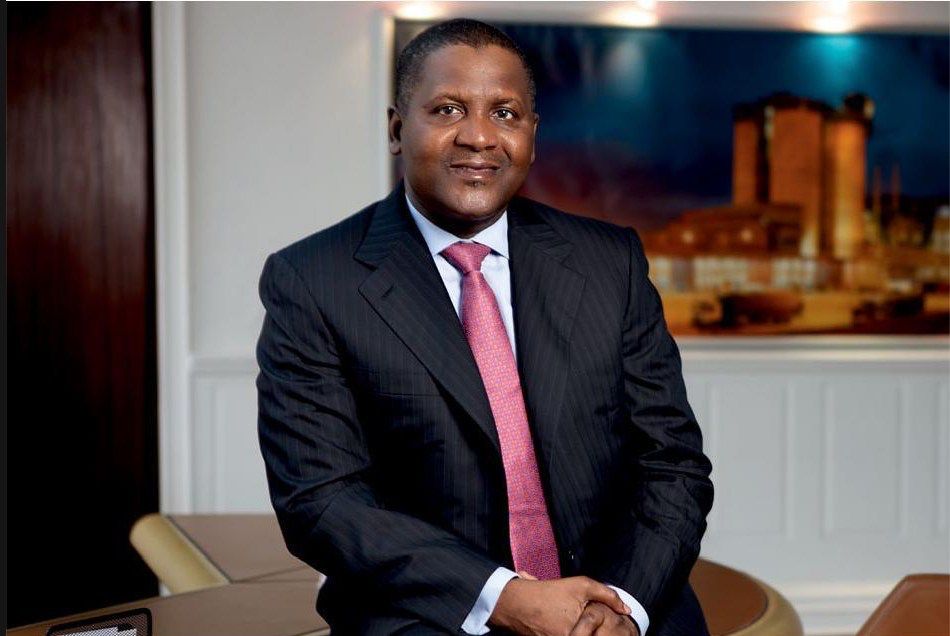 Ranking #130 on the list, CEO of Dangote Group, Aliko Dangote has a real time net worth of $14bn. Dangote Group is a company that sells a ton of goods including cement, some household commodities and fertilisers. In 2016, The Dangote Group began construction of a Refinery which is expected to be one of the best in Africa. The sixty-four year old has a B.A/Bsc from Al-Azhar University and his father was a successful trader of Rice and Oats in Kano state. 
Mike Adenuga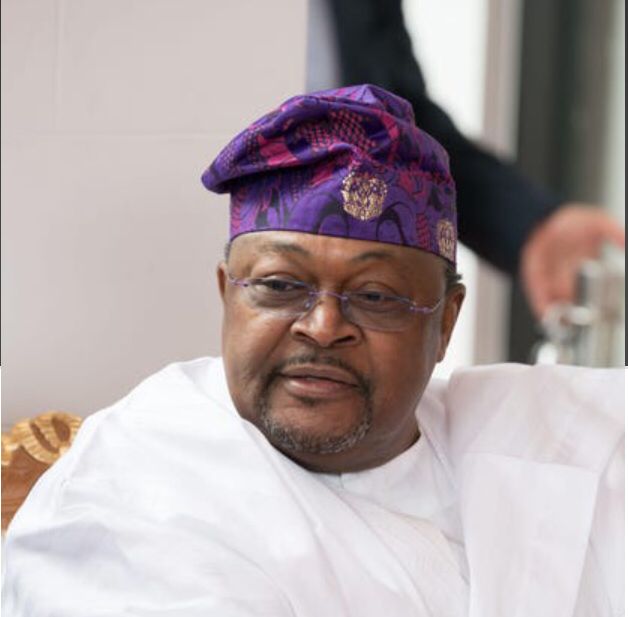 Following Dangote closely on the list is Mike Adenuga who ranked #324 on the list; with a real-time net worth of $7.3bn. Adenuga who became a millionaire at 26 selling lace and distributing drinks, amassed his billions with  telecommunications and oil production. He runs Globacom, a mobile phone network with about fifty-five million users. Also, his oil exploration company, Conoil Producing, operates six oil blocks in the Niger Delta. The 68 year old is number 6 on Forbes African Billionaires list where Dangote is number one. 
Abdulsamad Rabiu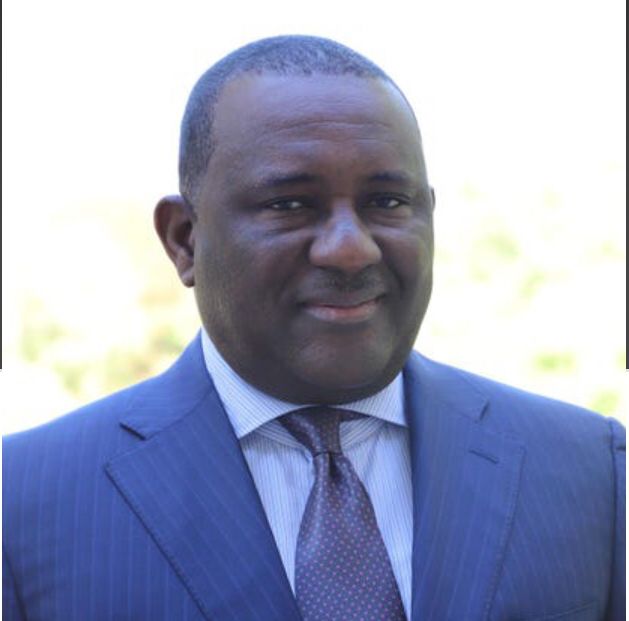 The third Nigerian on the 2022 Forbes Global billionaires list is Abdulsamad Rabiu. Rabiu ranks #350 with a real-time net worth of $6.9bn. His company, BUA Cement Plc, is a merged one and he owns 98.5% of it. The company sells cement and sugar and also operates in real estate. Rabiu in 1988 started business by importing Steel, chemicals and Iron.
Tope Awotona
In the same billionaire vein, 40-year old Nigerian-born American Tope Awotona, built Calendly which is now worth $3 billion. There are only two black tech billionaires in America and Awotona is one of them, with a real time net worth of $1.4bn.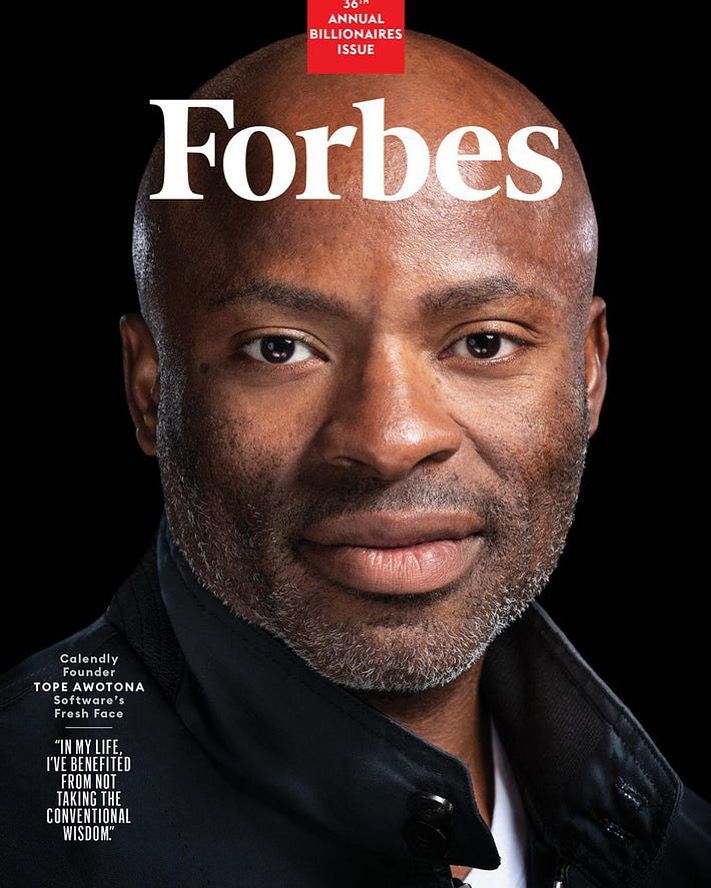 Awotona, who built the scheduling app out of frustration of not being able to schedule and set up meetings for himself, poured all his savings of $200,000 into it in 2012. He had earlier built a dating website, a company that sold garden tools and projectorspot.com, another that sold projectors, all of which flopped.
Calendly, which only started making profit in 2016, has accumulated ten million users and rakes in revenue of about $100 million as of this year.
Source: FORBES
Article written by Sola Tales