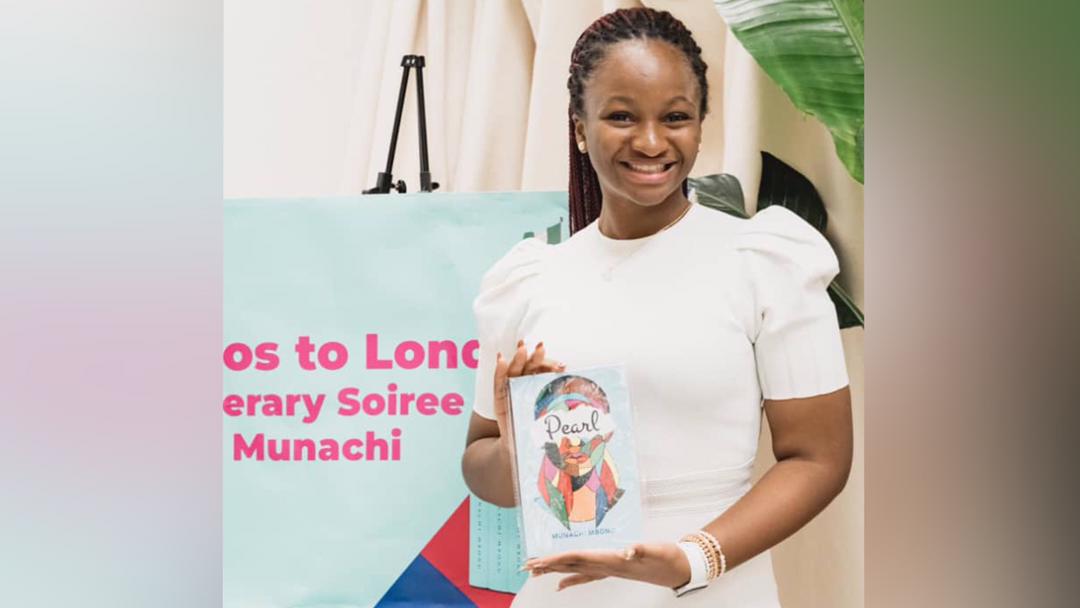 In a vibrant fusion of culture and literature, the heart of London played host to an unforgettable evening that transcended continents and united literary enthusiasts. The Interlude London witnessed the magic unfold as Munachi Mbonu, Nigeria's prodigious literary sensation, took centre stage at "Lagos to London: A Literary Soirée with Munachi Mbonu." This event marked a significant milestone in the realm of African literature, spotlighting the exceptional talent of Nigeria's youngest best-selling author.
From the melodies of African music to the tantalising aromas of Nigerian cuisine, attendees were invited to embark on a sensory journey through the literary universe of Munachi Mbonu. The soirée encapsulated the richness of Nigerian culture as expressed through her words.
Munachi Mbonu – Literary Soirée Highlights
Among the highlights of the evening was the revelation of Munachi's groundbreaking initiative – the Online Book Clubhouse, poised to revolutionise the way Nigerians and global readers engage with literature. It promises to reignite the passion for reading, fostering a deeper appreciation for the written word in society.
Another highlight was an intimate fireside chat with Munachi herself, in conversation with Deborah Gbadamosi, CEO of UK/EMEA at Brand Advance Group. The discussion delved into Munachi's literary journey, providing insights into her latest masterpiece, "PEARL." Munachi shared her hope that her work continues to resonate with those in search of solace, encouragement, and healing.
Reflecting on the encounter, Gbadamosi commented, "Meeting and conversing with Munachi Mbonu, a literary prodigy who, at just 16, has taken the literary world by storm, was a true pleasure. Her literary prowess transcends borders, inspiring audiences of all ages."
Guests and speakers
The event, skillfully hosted by the renowned Nigerian host and media personality Adu Ayeni, featured an array of esteemed personalities who lent their voices to Munachi's literary universe. Speakers and readers, including Self Reengineering & Communication Coach Stephanie Kadiri; Lecturer at Kingston University London Christiana Wuche; Marketing Communications and Customer Experience Professional Oluwaseun Oyedele; and Parenting Coach & Founder of LagosMums, Yetty Williams, added their unique perspectives to the evening's dynamic discussions.
Yetty Williams, Parenting Coach and founder of LagosMums, celebrated Munachi's journey, stating, "No surprise that Munachi is still going strong! Being the youngest Nigerian best-selling author and using technology for good through her online book club to bring people of all ages together. The event was amazing, highlighting how parents play a pivotal role in nurturing their children's confidence and helping them soar."
As Munachi Mbonu continues to captivate the literary world, her mission to celebrate the richness of African literature and culture remains unwavering. For more information about Munachi Mbonu and her literary works, please visit www.mmbonu.com
See photo gallery below.