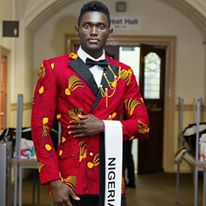 The Search is on for who will win the 8th edition for Nigeria's biggest Male Pageant, Mr Ideal Nigeria 2017. The pageant whose winner has been featured in top brand campaigns like  MTN , Airtel, Pepsi Copa , Sterling Crusader  , Vodafone , Fayrouz , Durex amongst others. Winners have also walked Africa's biggest runways including Lagos Fashion Week , Ibadan Style Fashion Week , Music Meets Runway, kigali Fashion Week  amongst  others. Winners have also gone to represent Nigeria at Mister Africa International (placed 2nd in 2016) , Mr Grand Sea International (won in 2015) , Mister Universal Ambassador ( 3rd place in 2015) , and Mr West Africa (won in 2014).
 TALKMEDIAFRICA'S 10 REASONS WHY YOU SHOULD BE THE NEXT MR IDEAL NIGERIA
1) Prince Ehirim, ENTREPRENEUR: He is the reigning Mr Ideal Nigeria and since he was crowned was launched into the limelight. The CEO of Ehirim Apparel, a sports outift he launched when he was crowned is also a fast rising Nollywood actor having appeared in several productions since emergence as Mr Ideal Nigeria including Gidi UP , Calabash , Casino and a lead role in Award winning short movie Skipped. He has covered several magazines including 9ineteen , La Mode  , Twitch Fitness amongst others.
2) John Iwueke , SUPERMODEL. John is popularly known for his fragrance JI4CHAKA that is sold in Kampala. He created his scent while he was Mr Ideal Nigeria 2015. Aside from been a business owner ,  John has walked some of the biggest runways in Africa including African Fashion Week Nigeria , Kampala Fashion Week , Rwanda Fashion Week etc. he has also modelled for big brands including Airtel, Vodafone UG , Coz bags , Morafa clothing , Big Ben , King Hakbal amongst others. He graced the cover of Groom's Guide , one of Africa's biggest wedding magazine.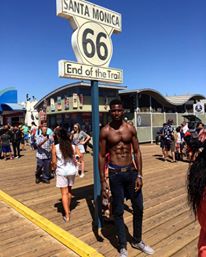 3) Wale Bello, Supermodel. Wale Bello is one of the 5 highest earning models in Nigeria. He has walked some of the biggest runways including Lagos Fashion Week, Music Meets Runway , Copa Lagos , Ibadan Style and Fashion Week amongst others. The Mai Atafo model also represented Nigeria at the WCOPA in Los Angeles USA as Mr Ideal Nigeria 2010. he owns a fitness outfit called Twitch Active.
4) Alex Gede, ENTREPRENEUR. Alex is the CEO of www.agfitz.com  , a business he started after placing runner up at the 2016 Mr Ideal Nigeria. He represented Nigeria at the Mister Africa International 2016 in London were he placed second and landed a lucrative modelling deal. As ambassador to the Mister Africa International , he has worked with some of the biggest photographers and designers in Europe and Africa including Ian Dew , Brian Would, and Krazie Kat.
5) Kenny Ike, ACTOR. Kenny's life changed when he placed runner up in 2015 Mr Ideal Nigeria. He went on to represent Nigeria at Bulagria were he emerged Mr Grand Sea International and landed a lucrative movie deal which has had him featured in over 5 European movies.
6) IZU ANOLIEFO, AUTHOR. Izu is the author of several fitness books. He placed runner up at the 2011 Mr Ideal Nigeria and later on went to represent Nigeria at the Mr Universal Ambassador in Indonesia were he placed 2nd runner up.
7) Christian Prince MODEL. This over 6 ft top model is not only looks but he has got the business and the brains of a Mr Ideal Nigeria. He has walked several fashion runways including Ibadan Style and Fashion Week , MensFashion Week Nigeria amongst others. He is also the founder of the newly activated Anambra Fashion Week.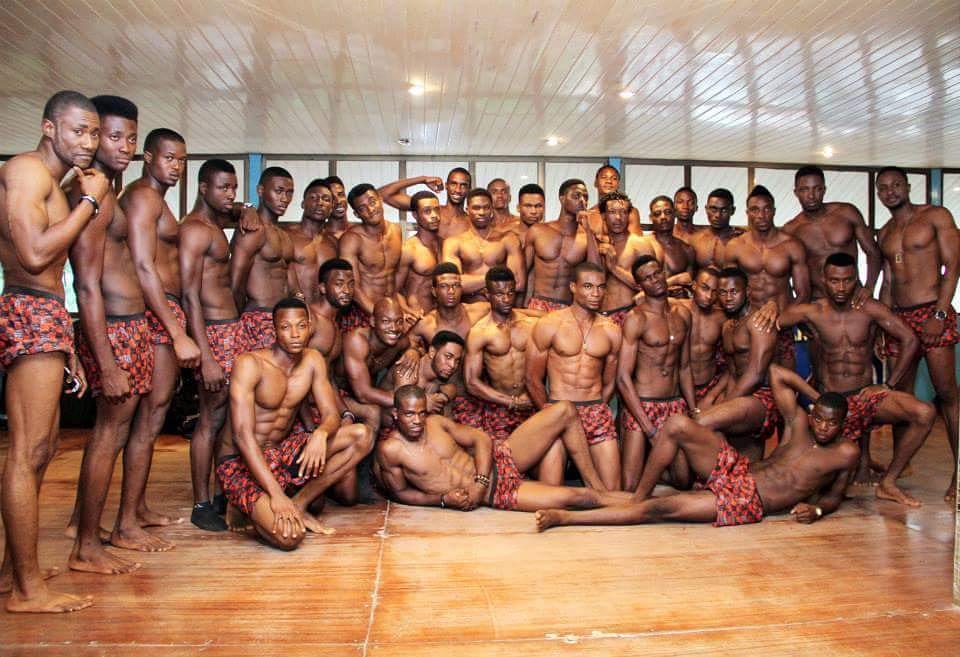 8) Tonnie Whyte, CELEBRITY DANCER: Tonnie is the reigning Mr Ideal Nigeria – Ambassador 2016 and is popularly known for his role as Emeka in MTV base commercial after his emergence. He is ambassador to JBF coutour and has been featured in over 10 high profile videos and worked with various artists including Adekunle Gold, Iyanya , Chidinma , Tiwa Savage , Yemi Alade amongst others.
9) Eniola Toluwalase, HUMANITARIAN; The Pepsi Copa ambassador has one of Nigeria's biggest charity events. The Mr Ideal Nigeria – Photogenic 2016 is a fashion designer.
10) JayJay Akapa , ENTREPRENEUR: He is the organizer of Abuja's biggest fitness event. he has been listed as one of Nigeria's sexiest men and he is one of the biggest entertainment entrepreneurs in Abuja.
HOW TO REGISTER
To register email Name number location picture to mridealnigeria@gmail.com