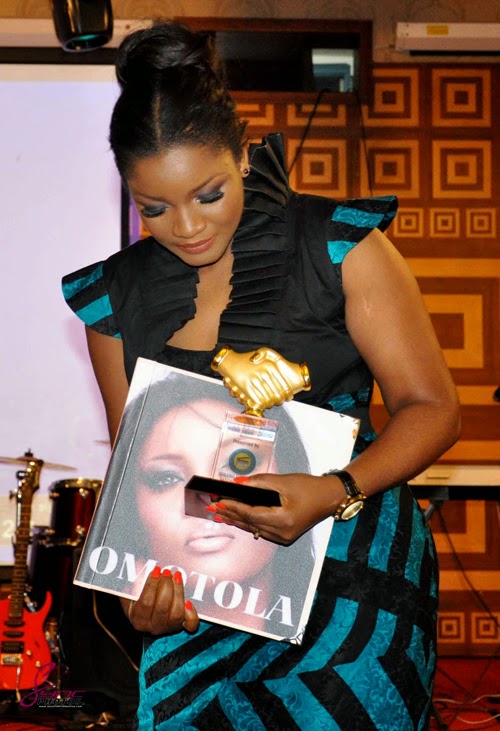 Why Omotola Jalade-Ekeinde is Africa's most powerful Woman in Entertainment.
I am sure you have seen the list we wrote on Africa's most powerful women in Entertainment? Well, if you haven't read it, you can
DO THAT HERE
 and keep up with the program
J
.
This edition is to celebrate the top gun on the list Omotola Jalade-Ekeinde. This phenomenal woman  has been in the industry for so long and has achieved  so much it makes it surprising that she is just 35years old! Omotola is number one on the list because of her second to none achievements the past 1year and most importantly because she truly cares about what happens in her environment, the youths and her country.
She is not one celebrity to just revel in her status but she uses it for the right things. Many other celebs are scared to ask the questions she asks on her social media pages but not Omotola, little wonder she is a UN ambassador and an Amnesty International activist. It's not just about having power, it's about using it to influence lives for good! Make a change..
In a time where we need positive role models for our youths, Omotola is doing just right! So, for being an A-Lister with stellar achievements in her career and for being a fighter for the youths, education and improvement of her country and continent, we present you the Queen of Nollywood and Africa's Most Powerful Woman in Entertainment! Enjoy the photos posted in her honour …
Omotola with her hubby of 17yrs: Capt Matthew Ekeinde.
Omotola was honoured by the Actors' Guild of Nigeria (AGN)in August 2013
Silverbird Unusual Personality Award (SUPA) 2013.
With fellow actress who made our list, Ini Edo 
Do check out our 9 other exclusive powerful women
RIGHT HERE
. Congrats to all our women.