Masai Ujiri's relentless wheeling and dealing has finally paid off with Toronto's first-ever title. Toronto Raptors are NBA champions, after defeating the Golden State Warriors, 4-2, in the NBA Finals. It was Toronto's first Finals appearance and title in franchise history, and they would not have made it here without Ujiri. Masai Ujiri is a Nigerian [ from Delta state – lived in Zaria, Nigeria from age two] professional basketball executive and former player at Toronto Raptors. He is the president of the Toronto Raptors in the National Basketball Association (NBA).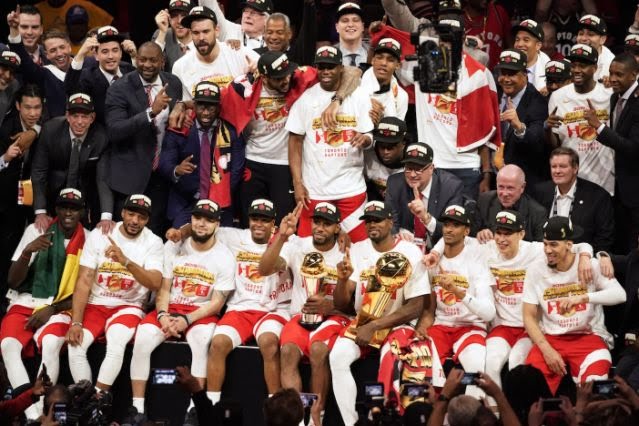 48 year old Ujiri has been proven to be quite the chess-master, sacrificing pawns and knights to develop rooks and queens, then trading his queen for a king. These are the moves that led to checkmate. When Ujiri left Denver for the Toronto job, the roster he inherited hadn't made the playoffs in the five seasons before his hire, and it was clear Ujiri was looking to upgrade it by any means necessary. He engaged in several transfers from 2013 till 2017 with the aim of improving the team. His wheeling and dealing were unrelenting and today, Ujiri has become one of the shrewdest front-office minds in the business of basketball, one known for fearless, forward-thinking moves and blockbuster trades.
Raptors fans are enjoying the fruits of another bold Ujiri trade that sent fan favorite DeMar DeRozan to San Antonio Spurs in exchange for San Antonio's Kawhi Leonard who was named Finals MVP. It's generally accepted in Toronto that the Raptors would not be get the historic victory they have now had Ujiri not made the trade. Ujiri preaches to aspiring young players the importance of using the game to create opportunities, and not letting the game use them. "We have to give the youth a chance," he said, "and that's by building infrastructure, facilities and improving the coaching." As much as building the Raptors into a championship team was a goal for Ujiri, facilitating opportunity for young Africans has become his life's mission and passion.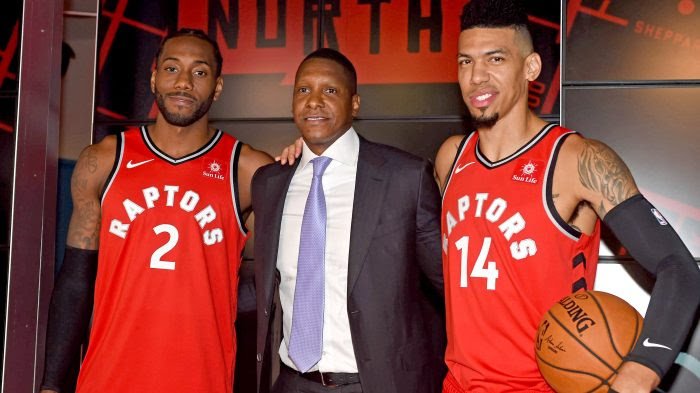 Doing an amazing job makes one desirable and Masai Ujiri is looking very desirable right now. According to ESPN's Adrian Wojnarowski, the Washington Wizards are "preparing" a massive $10 million per year offer for Raptors president of basketball operations Masai Ujiri and are expected to seek permission from Toronto to speak with him about their vacancy in the coming days. Let's see how all that unfold.