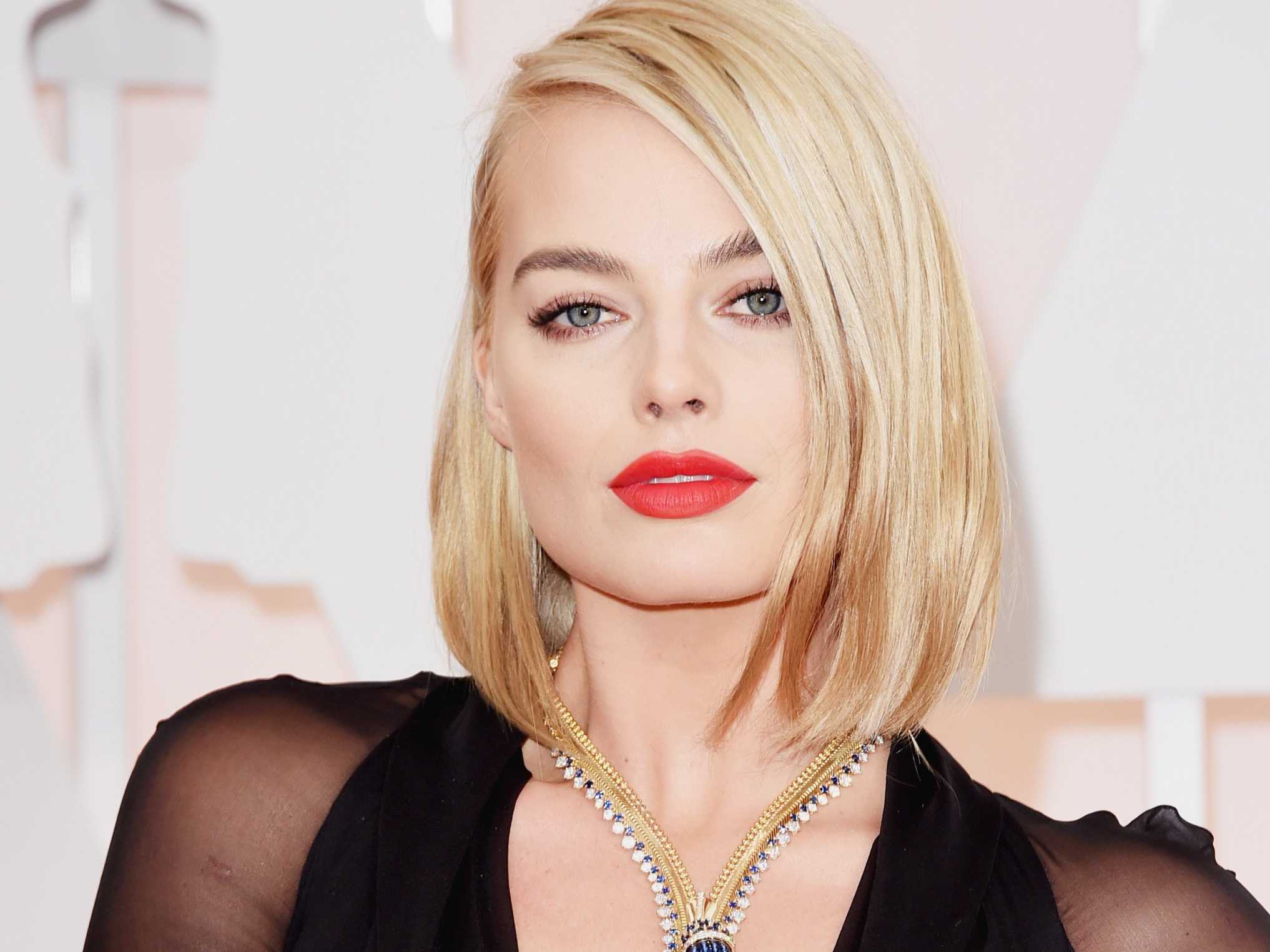 Is Margot Robbie's latest social media post confirmation that she's married her British director boyfriend, Tom Ackerley?
Reports have it that the couple got married at a secret location in Byron Bay, Australia.
The Photo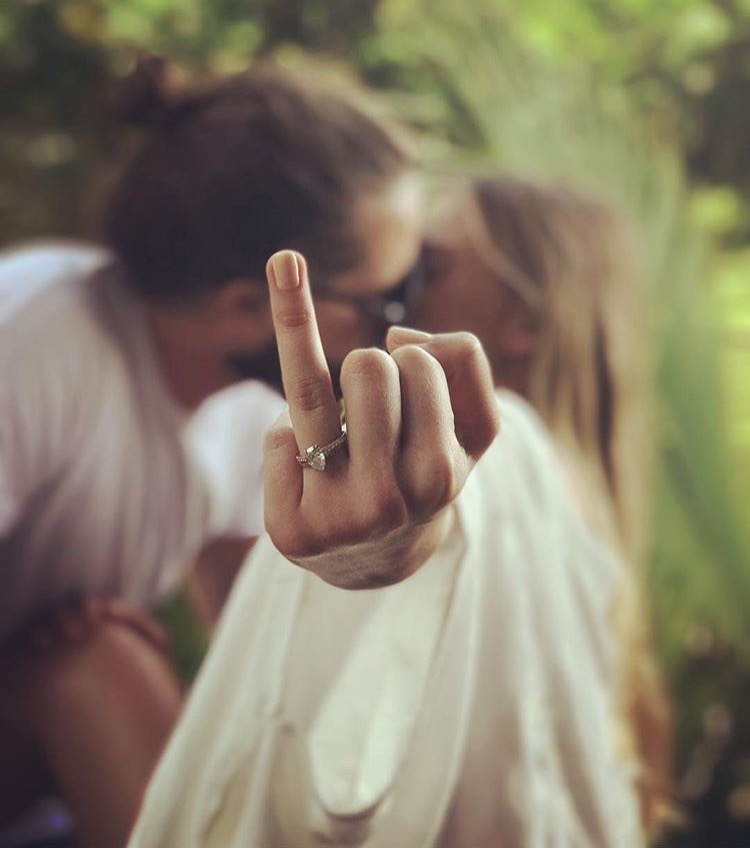 In the "wedding photo", everything is blurred out except for the diamond ring on her wedding finger which she sticks up at the camera.
The Daily Telegraph reported that Margot wed Tom over the weekend after celebrating their engagement, earlier this year.
The 26-year old actress arrived Australia in a suggestive Say 'I Do' Down Under T-shirt at Gold Coast airport, last week.
Earlier in December, the actress posted a shot of her sharing a kiss with her boyfriend.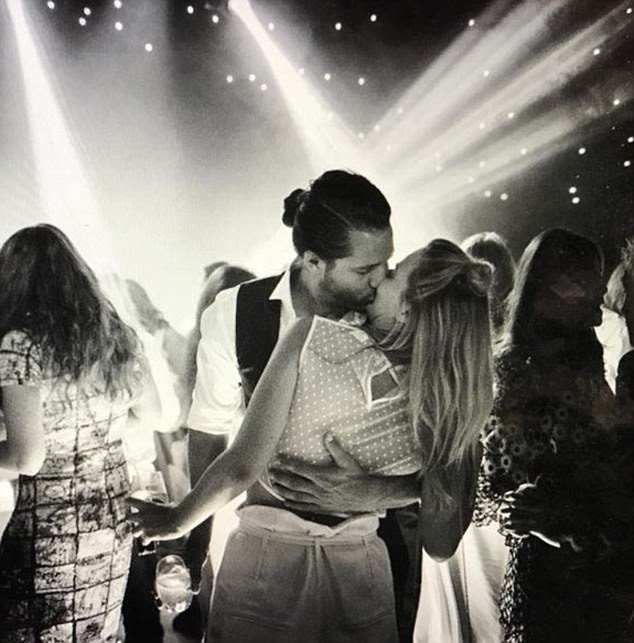 Nothing is 100% confirmed yet but according to reports, it's most likely the 26-year-old actress tied the knot near her hometown Dalby, on the Gold Coast, after three years of dating boyfriend, Tom Ackerley.
photo credit: Instagram