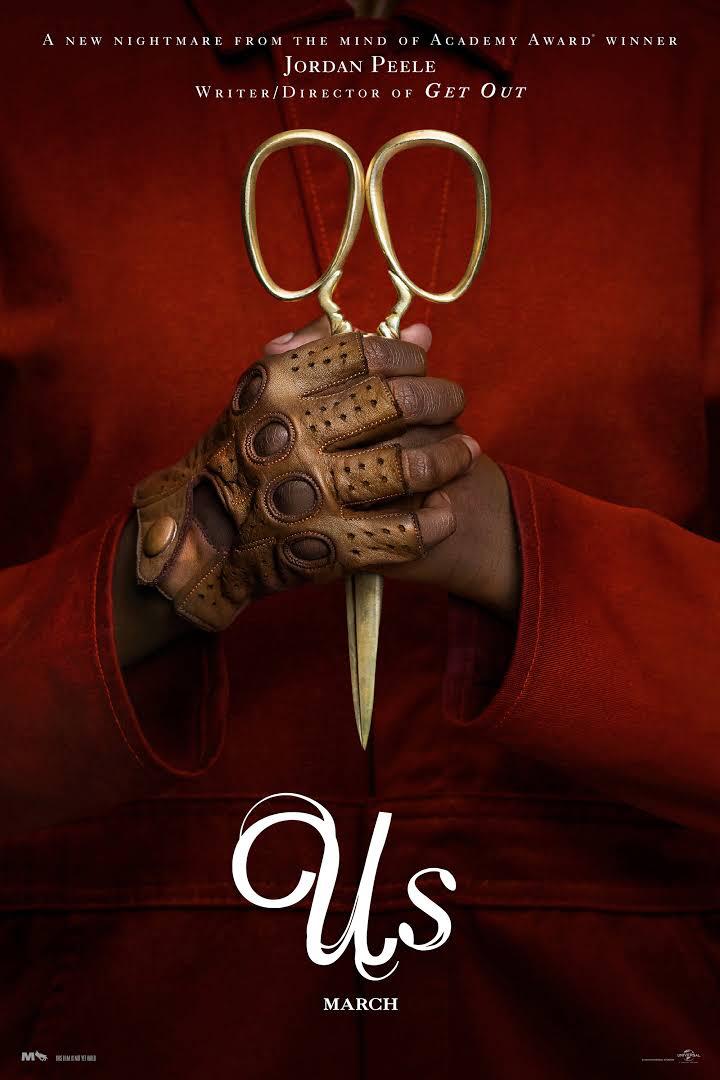 March movies are here! Our list comprises of the most anticipated flicks from Sci-fi to comedy, thriller and more. Some are already out whilst others will be released during the month of March. So, according to their order of release, these are the March movies you need to see! 
Tyler Perry's a Madea Family Funeral (Comedy) 
Release date: March 1st
A family reunion becomes a hilarious nightmare as Madea and crew travel to backwoods Georgia, where they find themselves unexpectedly planning a funeral that might unveil unsavory family secrets.
CAST: Courtney Burrell, Tyler Perry, Patrice Lovely,Cassi Davis, Ciera Payton, Rome Flynn.
WRITERS: Tyler Perry, Jason Rogers
DIRECTOR: Tyler Perry
Heaven's Hell (Drama) 
https://m.youtube.com/watch?v=tY5Fpa7M27w
Release date: March 1st 
This film was inspired by a true life story is set in Lagos city and tells a story of two housewives whose bond of friendship seem unbreakabke, But is filled with deceitand betrayal, in the midst of the darkness that hoversabove their relationships with their spouses. 
CAST: Fabian Adeoye Lojede, Chet Anekwe, Damilola Adegbite, Femi Jacobs and Bimbo Manuel. 
DIRECTOR: Katung Aduwak
Little Woods (Thriller) 
Release date: March 1st
Little Woods, North Dakota, a fracking boomtown well beyond its prime. Ollie is trying to survive the last few days of her probation after getting caught illegally running prescription pills over the Canadian border. But when her mother dies, she is thrust back into the life of her estranged sister Deb (James), who is facing her own crisis with an unplanned pregnancy and a deadbeat ex. The two find they have one week to settle the mortgage on their mother's house or face foreclosure.
CAST: Lily James,Tessa Thompson, Luke Kirby, James Badge, DaleLance Reddick, Elizabeth Maxwell
WRITER & DIRECTOR: Nia DaCosta
Foreigner's
 God (Fantasy) 
Release date: March 1st 
At the peak of colonial era Nigeria, English documentaryphotographer, Pepper Claude, following a tale of the supernatural, journeys into the heart of Igbo land in search of a story. All goes well until his bodyguardmysteriously disappears and he falls in love with one of the culprits, Nnenna, an accused witch living under subhuman conditions in a witch camp in the heart of the jungle.
DIRECTOR: Toka Mcbaror
CAST: Pete Edochie, Onyeka Onwenu, Ini Dima-Okojie, Sharon Ooja, Sam Dede, Linda Osifo, Annie Idibia, Toyin Abraham, Lala Akindoju and Kunle Idowu.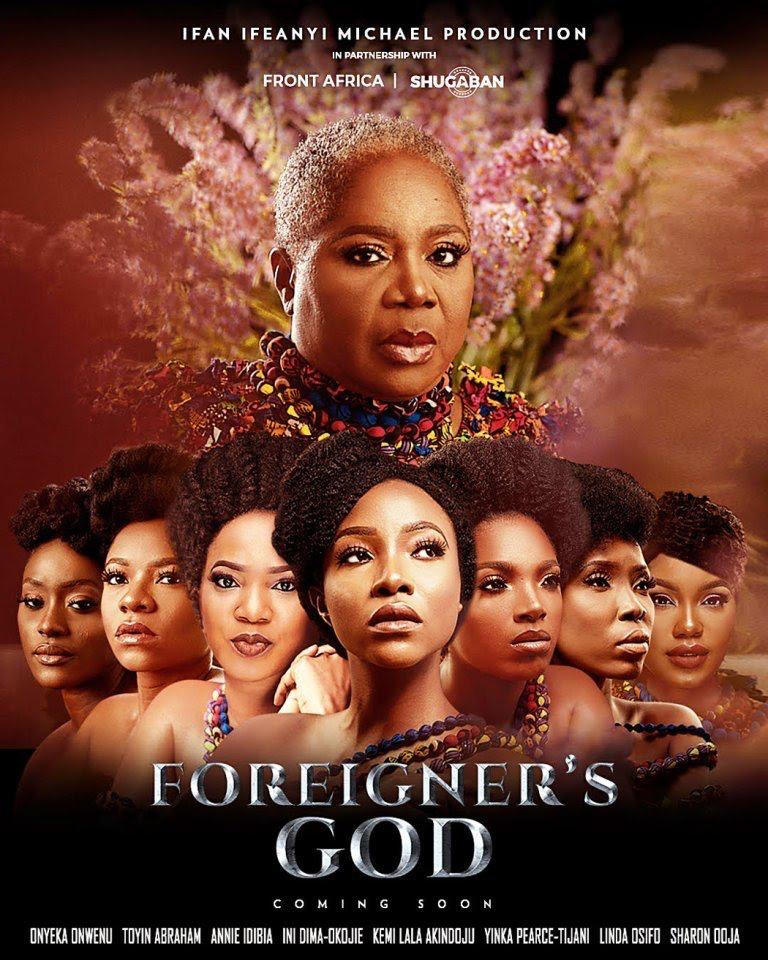 Captain Marvel
 (
SuperHero)
Release date: March 6th
Here's one of the most anticipated movies in 2019 and its finally here. Captain Marvel is an upcoming motion picture set in the Marvel Cinematic Universe, the twentieth movie installment in the Marvel movie timeline, as well as the eighth installment of Marvel Phase 3. 
CAST: Brie Larson, Gemma Chan, Lee Pace, Samuel L. Jackson, Ben Mendelsohn, Jude Law
WRITERS: Anna Boden, Gene Colan, Liz Flahive, Ryan Fleck Meg LeFauve Carly Mensch
DIRECTORS:Anna Boden, Ryan Fleck
US (Thriller) 
Release date: March 14th
This movie is about A mother and and a father who takestheir kids to their beach house expecting to unplug and unwind with friends. But as night descends, their serenity turns to tension and chaos when some shocking visitors arrive uninvited.
CAST: Yahya Abdul-Mateen II, LupitaNyong'o Elisabeth Moss, Winston Duke, Anna Diop Kara Hayward
DIRECTOR: Jordan Peele
WRITER: Jordan Peele
Five Feet Apart
 (Romance) 
Release date: March 15th
In this movie, There's an instant flirtation, though restrictions dictate that they must maintain a safe distance between them. As their connection intensifies, so does the temptation to throw the rules out the window and embrace the attraction.
CAST: Cole Sprouse, Haley Lu Richardson Claire, Forlani Parminder Nagra, Moises Arias, Emily Foxler.
WRITERS: Mikki Daughtry Tobias Iaconis
DIRECTOR: Justin Baldoni
Release date: March 15th 
BFFs, Omawumi and Waje's latest media venture, Hermanes Media make it to our March movies list with their soon-to-be released film, She Is. The movie follows Frances, a lady who seeks, among other things, to have a child but decides she'll have to get married first. A decision that comes with conflicting pieces of advice from friends. 
CAST: Somkele Iyamah Idhalama, Desmond Elliot, Ime Bishop Umoh, Frank Donga, Omawumi Megbele, Mawuli Gavor, Segun Arinze. 
DIRECTOR: Chris EnenG
PRODUCER : Hermanes Media
https://m.youtube.com/watch?v=qegIpN98MZw
Release date: March 21st 
Honorably discharged Special Ops soldier, Pete Koslow's (Joel Kinnaman) world is turned upside-down when he is jailed after a fight to protect his wife (Ana de Armas). He's given a chance for early release by becoming an informant for the FBI and using his covert skills in an operation to take down The General, the mostpowerful crime boss in New York.
CAST: Rosamund Pike, Ana de Armas, Joel Kinnaman, Clive Owen, Sam Spruell, Common. 
DIRECTOR: Andrea Di Stefano
WRITERS: Matt Cook Börge Hellström Anders Roslund
Zero Hour (Drama Thriller) 
Release date: March 22 
Zero hour  is one blockbuster movie to look  out for from the Director of 30 Days in Atlanta'' and "A Trip to Jamaica''.  Built around family love, business, money laundry, crime and murder, the movie features notable stars like Richard Mofe Damijo a.k.a RMD and  Kannywood diva, Rahama Sadau.
CAST: Richard Mofe-Damijo, Eucharia Anubobi Ekwu, Ali Nuhu, Rahama Sadau, Ene Oloja. 
Director: Robert O Peters 
Release date: March 27th
In Dumbo, Holt Farrier (Colin Farrell), a former circusstar who finds his life turned upside down when he returns from the war. Circus owner Max Medici (Danny DeVito) enlists Holt to care for a newborn elephantwhose oversized ears make him a laughingstock in an already struggling circus.
CAST: Eva Green, Michael Keaton, Colin Farrell, Danny DeVito, Scott Haney.
DIRECTOR: Tim Burton
WRITER: Ehren Kruger
Release date: March 28th
Set in a Chicago neighborhood nearly a decade after an occupation by an extra-terrestrial force, "Captive State" explores the lives on both sides of the conflict – the collaborators and dissidents.
CAST: John Goodman, Vera Farmig, Machine Gun, Kelly Madeline, Brewer Alan, Ruck Kevin J. O'Connor
DIRECTOR: Rupert Wyatt
WRITERS: Erica Beeney, Rupert Wyatt
Of these March movies, what are you most excited to see? Also which of our March movies do you think will do really well at the Box Office – International and local?