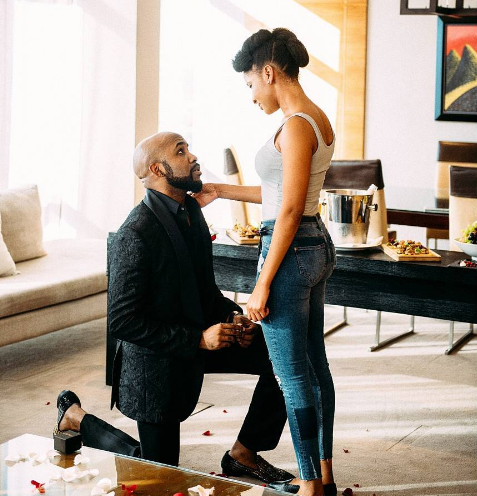 No, we didn't say Dozie and Dunni (they already got married in the movie remember?).  OK, it's getting quite confusing and now would be the perfect time for the director of this movie to yell  *CUT* or is it? Like everyone else is probably thinking, this feels like the set-up for something, probably part of PR for the sequel to their record breaking movie, The Wedding Party.
However, we've seen their touching messages and they look real. We are suckers for love so we can't help but say congratulations to Banky Wellignton and Adesua Etomi on their engagement. According to the couple who are currently filming The Wedding Party II, they got engaged in February 2017 and kept it under wraps! This is what movies are made of isn't it?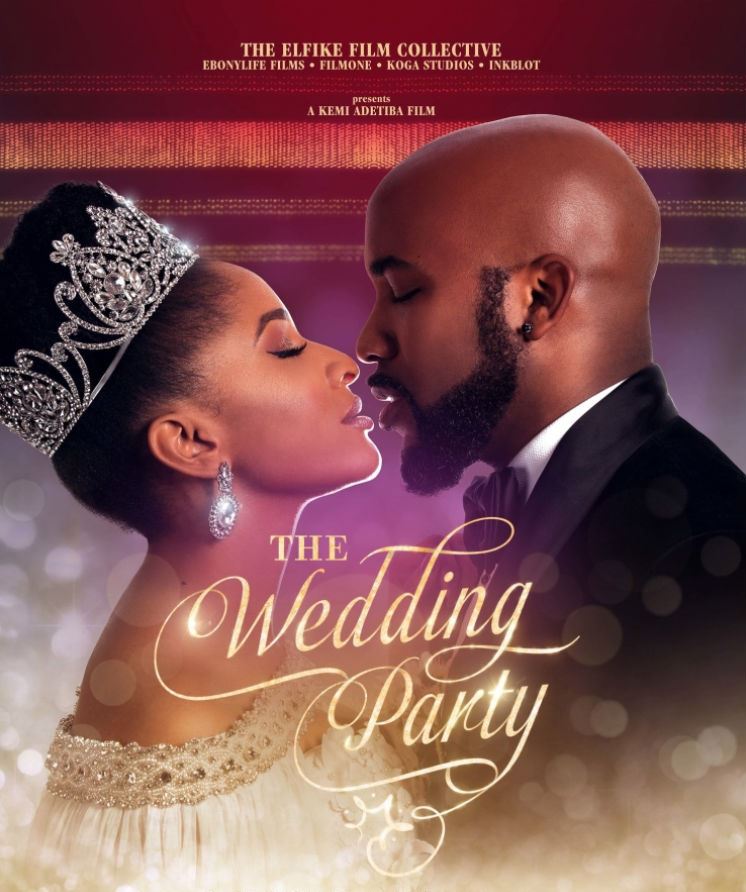 Things Just Got Real!
In his Instagram announcement, Banky W added " PS: The timing of this may make some people think this is promo for another video, or a movie. It isn't. Ironically, everyone who has seen us together in art, or in life, always insists that we have amazing chemistry. I guess you can say we have been hiding in plain sight. I fell in love with an Actress. Now my life is a movie.In February of 2017, I asked Adesua Tolulope Oluwaseun Etomi to be my wife. She said Yes"
"
It will be an absolute pleasure and one of the greatest blessings of my life to walk the path of life with you. Thank you for being who you are. My goodluck charm, my King, my lover, my bestfriend. I love you till eternity and beyond.No, This Is not a movie. Future Mrs W" – Adesua wrote on her
Instagram 
Naahh.. We are not crying, you are. Wishing the lovebirds all the best in their love story.
p.s: We will be holding our breaths till some one comes out to yell, "May Fools"