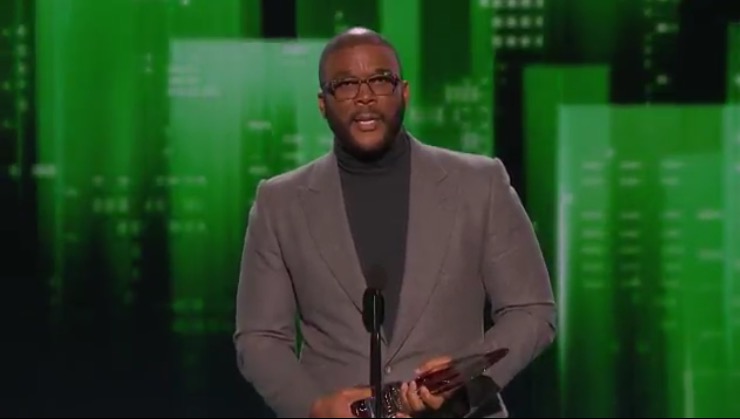 Actor & Producer, Tyler Perry received the Favorite Humanitarian award at the People's Choice Awards on Jan. 18 and his acceptance speech was concise, yet so powerful.
The 47 year old entertainer who has supported  multiple charities over the years, received the award from Kristen Bell. In his speech, he encouraged everyone to be light to others using the analogy of how public buildings are mandated to have back-up lighting powered by batteries so in case the power fails, people can still find their way out of the building.
"As I look at the state of the world, and the state of our country and everything that is going on. It is so important that we know that no matter how dark it gets, we have to be light for each other." Tyler said before he added, "I hope I have become a balance keeper. When I see all this darkness in the world, all I want to do is bring some balance. Bring some light, shed some light for one another."
Others who have been honored with this prestigious award include: Ellen DeGeneres (2016) Ben Affleck (2015) and Sandra Bullock (2013).
Watch Tyler Perry's powerful speech here