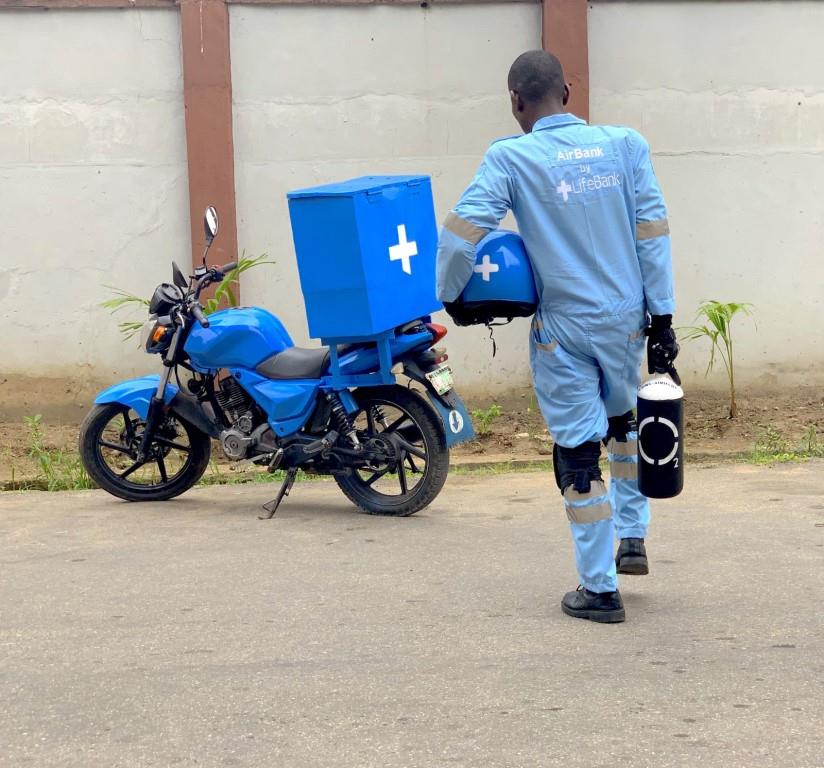 Two years after its launch, healthcare technology and logistics company LifeBank, has announced their medical oxygen delivery service, AirBank. LifeBank is a health startup that uses data, smart logistics and technology to discover and deliver essential medical products such as such as blood and other blood products to hospitals across Nigeria.
LifeBank founder, Temie Giwa- Tubosun took to Twitter to announce the new service, "We worked so hard to figure out how to help our most vulnerable citizens, children under the age of 5! Now access to Oxygen is just one phone call away 24 hours and 7 days a week!" she wrote excitedly. According to a statement on the AirBank website, "we believe that no Nigerian should die from a lack of oxygen, and we are working to make this belief a reality.We are improving the distribution of oxygen across Nigeria starting with Lagos and Abuja. "
Giwa-Tubosun also shared some of the inspirations behind the new service, recalling some tweets that prompted the focus on oxygen. "It all started with this tweet," she recalled a 2017 tweet where a user lamented the death of his friend who died due to unavailability of oxygen in hospitals in Lagos. "I remember feeling deeply moved by his story. 5 hospitals and no Oxygen! That seemed unacceptable to me. I knew that I won't be able to look away! And that I was going to do something and luckily, the most amazing team in the world, agreed!" she explained.
This is a major plus for the Nigerian health sector because according to the UN Inter-agency Group for Child Mortality Estimation, in 2017, Nigeria had the 6th highest child mortality rate of 100 deaths per 1,000 live births. Therefore, the chances of a Nigerian child dying before their 5th birthday is 1 in 10, a ratio that's approximately 21 times the average of developed countries.
According to AirBank, they deliver emergency medical oxygen products that is the quickest, most convenient, and most cost effective way to order medical oxygen in cylinders and will reduce Nigeria's child mortality rate caused by limited access to oxygen. Hospitals or patients can call +234 909 716 7238 at any time of the day to request emergency medical oxygen, and they promise to deliver in less than 50 minutes.