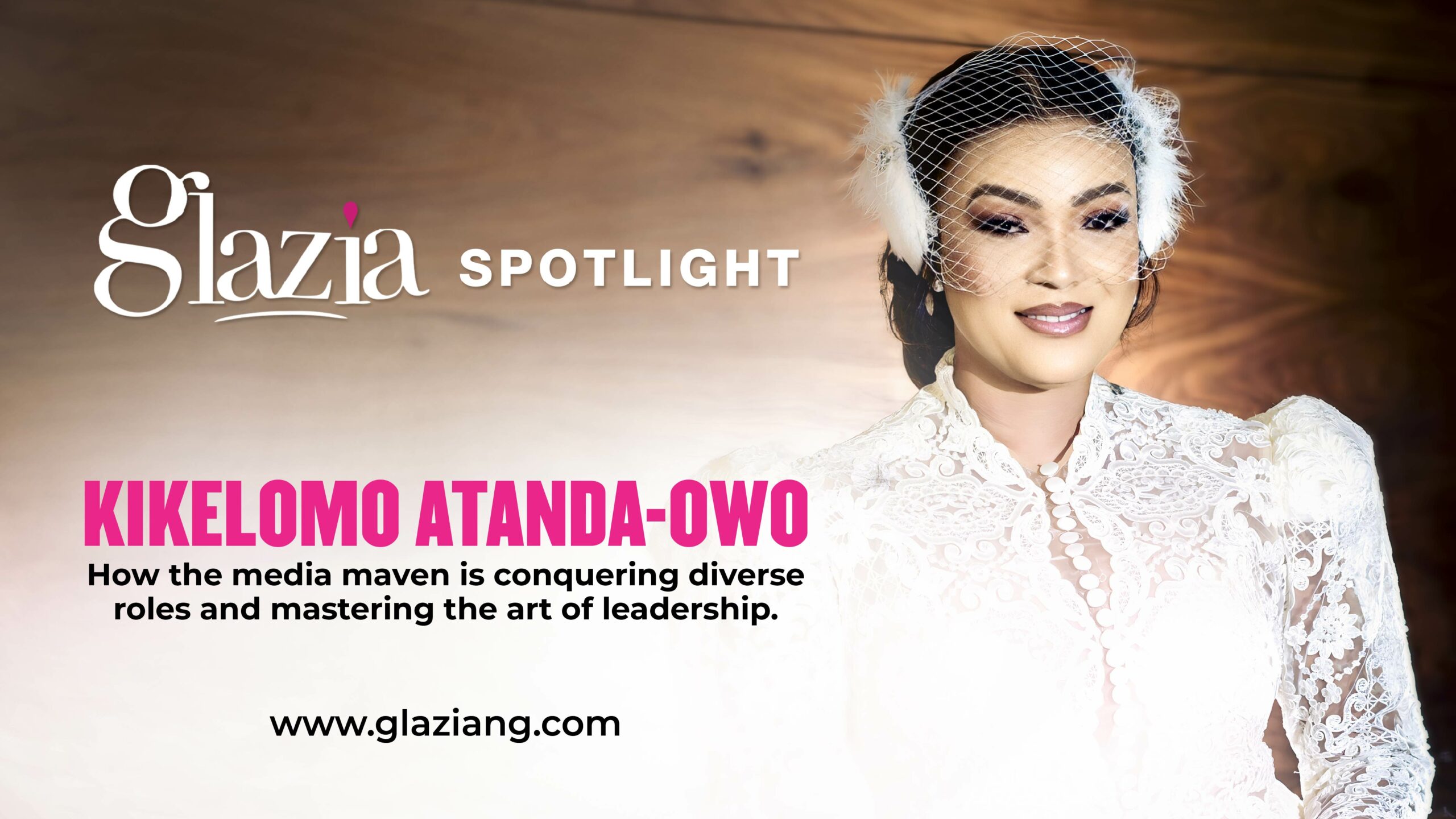 Introducing Kikelomo Atanda-Owo, a multi-talented individual whose remarkable journey encompasses various roles and a profound commitment to making a difference. She is not only a prolific writer and author but also a dedicated journalist. Kikelomo's expertise extends to the corporate world, where she thrives as a management training specialist and serves as the CEO of Zedge Consulting, a prominent consulting and corporate events firm.
In addition to her corporate success, Kikelomo is a true entrepreneur with a heart for social impact. She is the visionary founder of the Kike Hub Foundation, a non-governmental organization that tirelessly supports the less privileged, empowers single mothers and widows, and advocates for the oppressed. As we celebrate her birthday, join us in a special interview with Kikelomo Atanda-Owo, as she shares insights into her inspiring journey and the meaningful work she continues to champion.
"As a founder, leader, and trainer, I prioritize understanding human behavior and empathy. Empathizing with individuals makes me lead or serve with paramount care."

Kikelomo Atanda-Owo
A Glazia interview with the Kikelomo Atanda-Owo
Glazia: Balancing the demands of media and journalism, running a consulting firm, and now, being an author must be tedious. What proven strategies do you use to manage the challenges these roles bring?
Kikelomo: That's a profound question. Leadership and decision-making are significant challenges in my position. For some, leadership is an innate trait, while others develop it as a skill. I believe I possess a combination of both. In practice, my life experiences have translated well into my career, given the commonalities we share as diverse individuals. Possessing both high IQ and emotional intelligence (EQ) equips me to effectively manage people.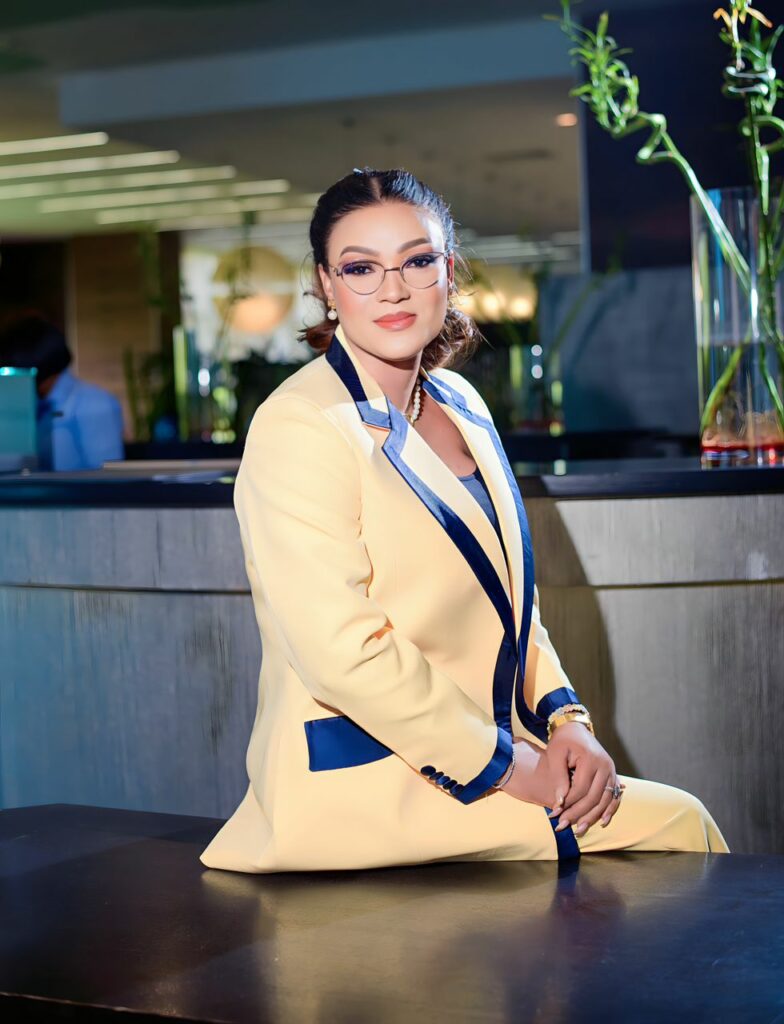 In the field of media and communications, interacting with people is a strategic process guided by specific goals. As a journalist, my conversations are purposeful, designed to convey a particular narrative and shape the storyline that my audience believes. This focus influences the type of questions I ask and the individuals I choose to interview. Biases, whether I like it or not, are inherent in all of us.
On the other hand, in the consulting firm, I not only train but also coach people, guiding them toward a specific perspective or understanding. The competence and capacity I gained from previous roles, including my time at PPM, provided me with the confidence to navigate this industry effectively. Today, I continue to make a substantial impact in the field.
As a founder, leader, and trainer, I prioritize understanding human behavior and empathy. Empathizing with individuals makes me lead or serve with paramount care, allowing me to comprehend their emotions and intelligence. It's crucial to create an environment where people can grow under your guidance. As they flourish, you, too, experience exponential growth."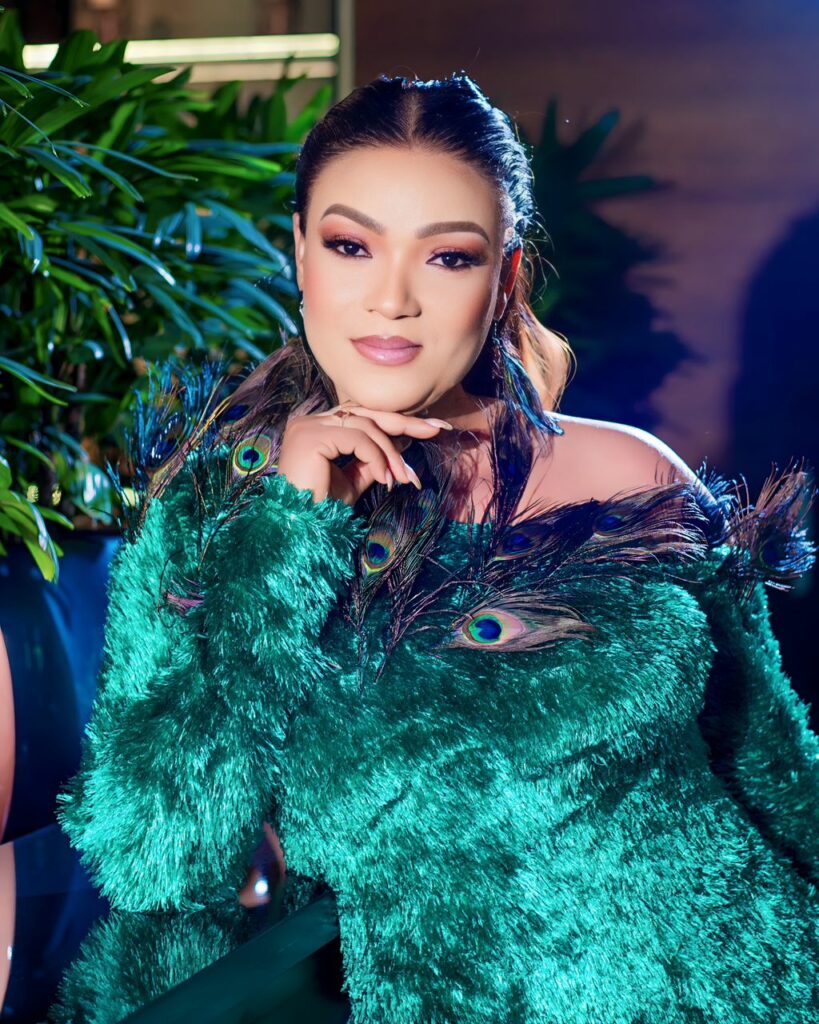 Glazia: As a seasoned leader with a diverse background, how have your experiences in Media and Communication influenced your approach to leadership and decision-making as CEO of your consulting firm? And, what inspired you to transition into this field?
Kikelomo: Speaking about the strategies I use to conquer the multiplicity and multitasking nature of my professional roles as an author, entrepreneur, broadcast journalist, event manager, OAP and more is something that amazes me as well. I didn't consciously formulate a rigid strategy, but I've self-intuitively devised a plan to manage the demands of these diverse roles.
First and foremost, I take each day as it comes. Dealing with the unpredictability of the next couple of days can be challenging and sometimes daunting. Moreover, considering that some of the industries I thrive in are predominantly male-dominated, I often feel compelled to go above and beyond to prove my relevance, putting in two to three times the effort to match the demands out there.
As an author, I've written two books. The first was a biographical memoir titled "UNBROKEN," and the second was a diary quotes book, a compendium of everyday thoughts, lessons, and nuggets. The next book I'm working on is another ambitious task, and I'm keeping the details under wraps for now. Let's just say it's my ace up my sleeve.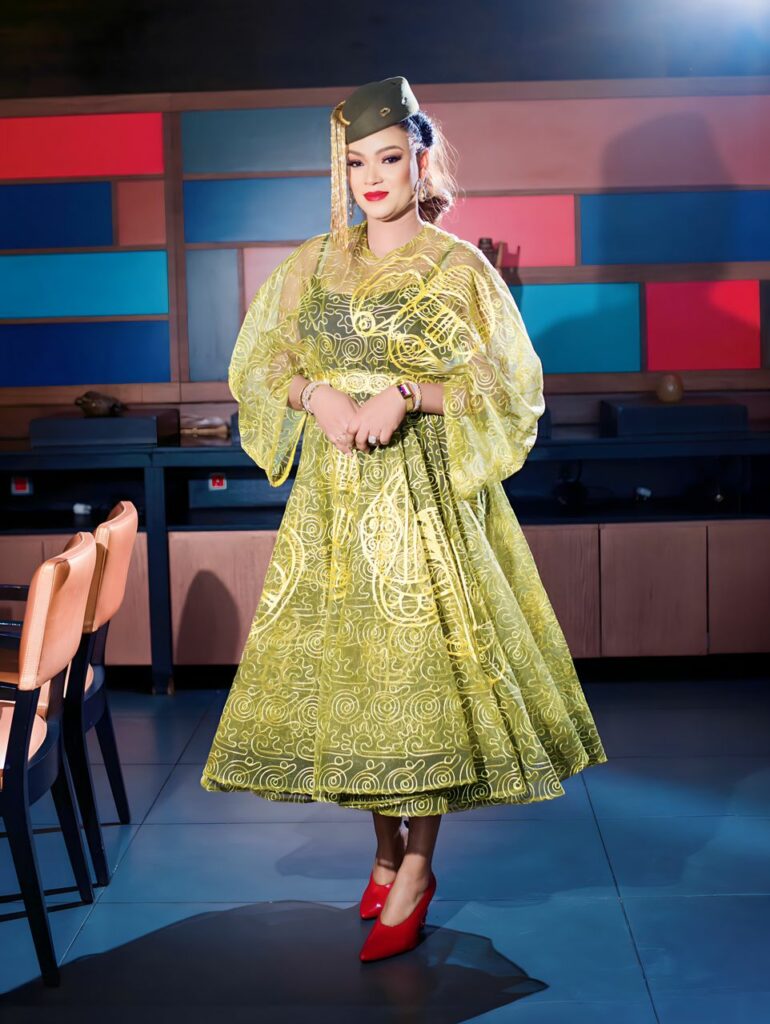 In all honesty, balancing roles as a wife, mother, daughter, cousin, family-oriented person, and career-driven woman while managing friendships is no easy feat. However, I can sum it up in one word: discipline. While giving my all to those around me, it's crucial never to forget to fill my own cup. Detaching, even for a moment, to focus on oneself and personal goals is key.
Additionally, never underestimate the power of God's grace, which can amplify the seemingly small efforts we put out there.
My insight into managing multiple roles and the emphasis on discipline and self-care is inspiring. It's clear that my approach is driven by a strong sense of purpose and commitment.
Glazia: In today's rapidly changing media landscape, how do you see the role of journalism evolving, and what advice would you give to aspiring journalists looking to make their mark in this industry
Kikelomo: Many individuals venture into the field of media without ever studying it formally; they simply dive in headfirst. In contrast, I pursued my first degree in mass communication. I didn't stumble into the media; rather, I initially aspired to be a lawyer. After completing a diploma in law 2 decades ago, I realized my true passion lay in the realm of communications.
My academic journey led me to study subjects like international relations, and once I graduated, I fully immersed myself in the media field, working with various media houses such as Silverbird at the time, TVC a decade plus ago, Nigerian Compass, and AIT. Thus, my transition or reversion was fueled by my passion and desire to be a partner to media houses, making a significant impact according to my vision.
It's worth noting that many people make the error of transitioning from an on-air personality to media communication without the proper professional background, which can negatively impact our society. The importance of ethics and professionalism cannot be overstated. The advent of social media has transformed the landscape of journalism; now, everyone with access to a social media platform can share their thoughts with the world.
Unfortunately, not everyone comprehends the implications. True professionalism dictates that facts should be verified before being disseminated. It emphasizes the importance of presenting different sides of a story and considering the broader impact on society, rather than merely propagating sensationalized information.
Nonetheless, we must accept the reality: social media is here to stay, just as technology continues to evolve. It's crucial to embrace these changes positively. On my social media page, you'd be surprised to learn that I was once a novice because I joined social media 4years ago. Yet, now, I've become proficient in using it as a tool for societal development and to amplify the voices of women in our challenging world.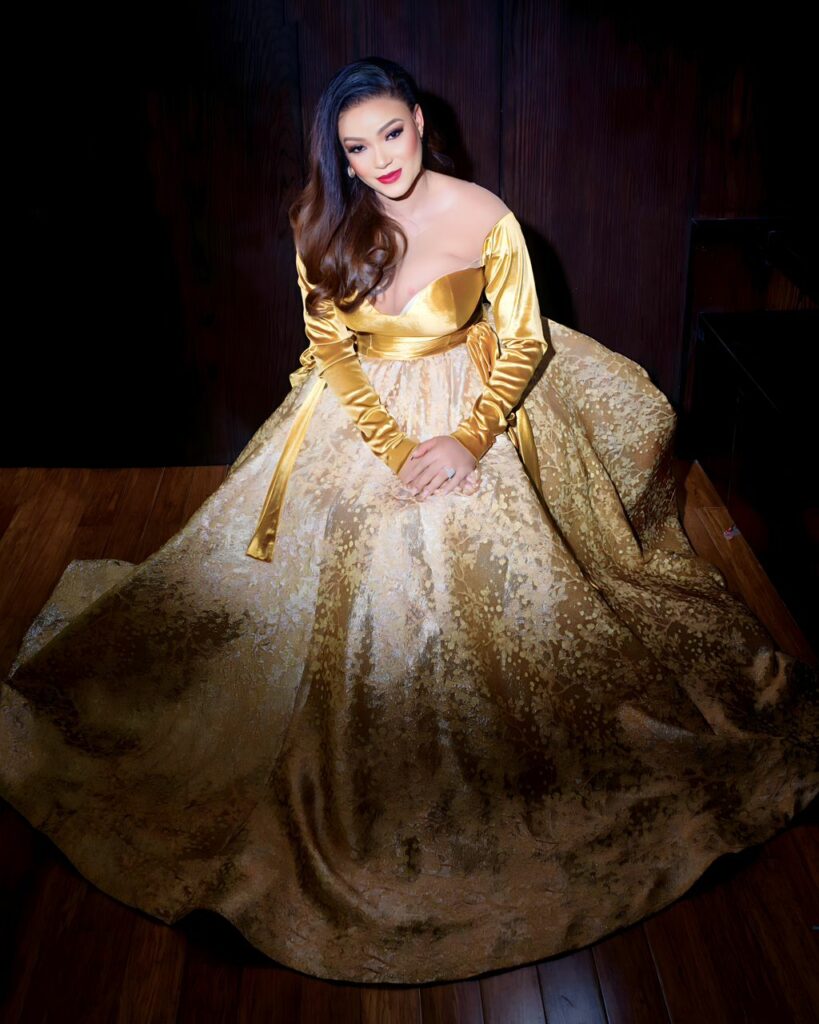 Glazia: What's your favorite book you've ever read?
Kikelomo: I don't have a favourite book because every book opens me to a new part of the world. Very recently, I've made a connection with these books.
"The School of Life" by Allan De Botton
"The Four" by Scott Galloway
Glazia: If you could make any decisions, all constraints aside, what would it be?
Kikelomo: If it's About my life, it will be no family is perfect. We argue and get back together. Secondly, manage your expectations according to human behavior. 
Glazia: The best advice you've ever gotten?
Kikelomo: Kiki, God is still unveiling your story. Quit trying to steal the show. Trust your Author; Heavenly Father.
Glazia: What's your go-to comfort food?
Kikelomo: LOL- Soft yellow Eba with seafood Okra. That's my favourite, serve me and win my heart.
Glazia: Mention 3 things you can't be caught without.
Kikelomo: Notepad and pen. Always in my bag and in my car. My perfumes are always on my confidence checklist. The last but definitely the greatest is my voice, you can never repress my voice or opinion.