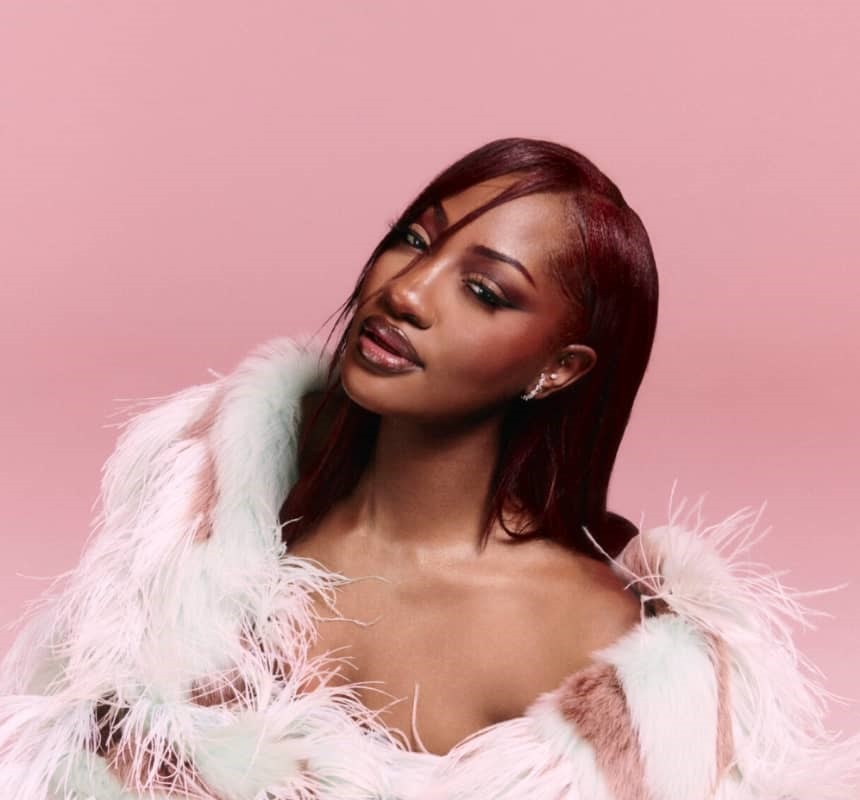 Nigerian superstar turned global phenomenon, Tems features in Interview Magazine's September Issue. 
In an interview by multiple Grammy award-winning rapper, Kendrick Lamar, Tems opens up about her music, her passion for her craft and so much more. After reading the interview, we picked some of the most profound revelations made by Tems.
Tems by Kendrick Lamar.
Tems has it: effortless confidence and flow, style in abundance. Temilade Openiyi grew up in Lagos, Nigeria, as an introvert, but since finding her voice as Tems, she's taken her singular blend of R&B and Afrobeats and made them global. Two EPs into her career, Tems has collaborated with the likes of Drake, Rihanna, and Beyoncé, but somehow remains remarkably unphased, as if success was never in doubt. Ahead of her debut album, Tems connected with Kendrick Lamar to discuss staying true to yourself, even when it feels impossible. – Interview Mag.
Lamar: Just me being a fan, I want to know off top how you got into music. Were you influenced by your friends? Was it something that you did on the side?
Tems: I was an extreme introvert when I was younger. I didn't really talk much. My mom's friends would be like, "Yo, Temi, come take a picture," and I'd just turn around. I'm not sure when the first time I heard music was, but I found myself loving the radio, and I used to hear Celine Dion. Nigerians love Celine Dion. Her songs are very emotional, jump-off-a-cliff-type songs. They entered my soul. I think that's where my love for music started.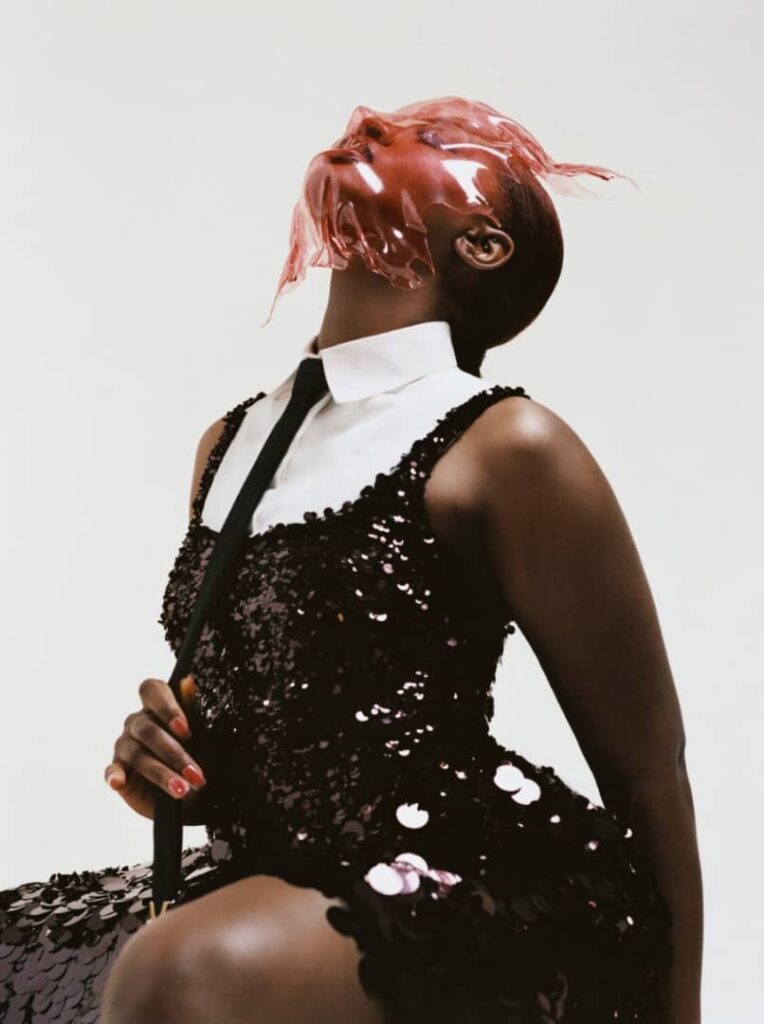 Lamar: That's fire.
Tems: And then, when I was nine or ten, I started writing songs, but it wasn't songs with choruses, it was just verses of things I was feeling. Then I fell into this deep hole of music obsession, and it was the only thing that made me feel alive. I can't describe the feeling when I first got my first CD. It was a Destiny's Child CD that was fake, it had 30 songs, and I learned them all. 
Lamar: How did you get to producing and arranging your own music? Was that being curious in the studio and saying, "I want to know how this works?" Or did you just have a natural ear for it?
Tems: When I was in uni I only had songs on the piano and the guitar, I never entered the studio. We didn't really have access to things like that back home, and I wanted something more. Like, "How do I go to the next level of musicality?" I asked a friend, and they were like, "You need a beat, I'll get you this producer." Lots of producers I met back then, it was just Afrobeats, the main genre of Nigeria. Afrobeats is very good, but there's a frequency I was trying to access that I wasn't getting from them. The long and short is that I felt like I had to do it myself. Part of it also was, that when you struggle to find people who believe in you, you go extra hard.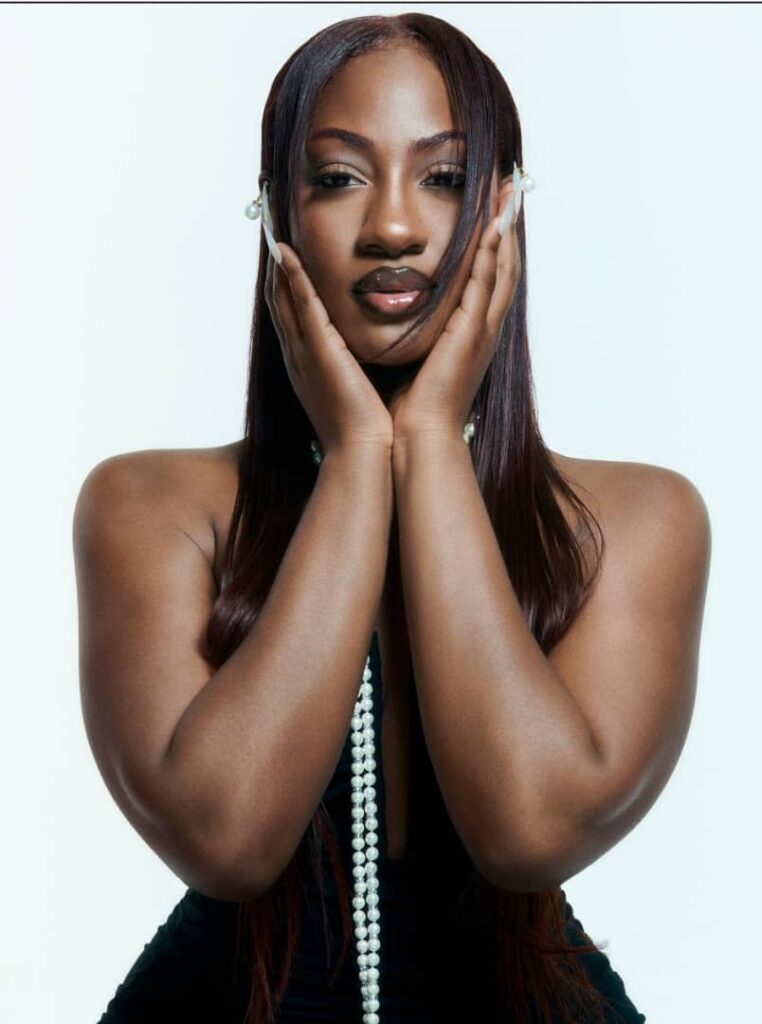 The best music is created without judgment. When I say nonjudgmental, I mean everybody in the room has childlike minds—curious about melodies, curious about lyrics—and are unapologetic about it.

Kendrick Lamar
Lamar: Speaking of the success that you had, do you feel any pressure to conform to what people may expect from you? Or do you still have that intuition to say, "I'm going to do what I feel regardless of how it pans out?"
Tems: Yeah, you have to remember how you felt when you started as an artist, to understand the reason you're doing what you're doing. Yes, it's to be seen, or to make a name for yourself, but beyond that, why are you doing it? Most of the time it's because you have a story to share, a message to give. When you become more known or seen, it's very easy to get caught up in, "What do people expect of me now?" But for me, it's like, "What do I expect of myself now?" Because you're the one that has to live with yourself, the one that has to sleep with the decisions that you make. Trusting yourself is so key, and I'm not going to stop trusting my guts just because people can see me now. It's like being in a zoo. The animals don't change their behavior just because you're looking at them. They're always going to be who they are. So why should I change? 
Trusting yourself is so key, and I'm not going to stop trusting my guts just because people can see me now.

Tems
Lamar: For sure. How did you go about positioning yourself as an R&B artist versus someone who could have been put in a box and just focused on where you are from? How did you shape that for yourself?
Tems: Yo, no one has ever asked me that. 
Lamar: I'm really curious.
Tems: Wow. No, this is good. This is really good.
I was prepared to die. I believed in myself so much that I didn't really care if I never became anything or anyone. I just wanted to get a message out. I wanted to get my frequency out.

Tems
And I was like, "Even if ten people hear this, it's fine." But also along the way, I used to listen to a lot of Nigerian music and I wasn't getting a lot of spiritual—I love Celine Dion, so, I love that intense feeling of, I'm about to jump off a cliff. 
That's how I want my music to feel all the time, and Afrobeats wasn't necessarily giving me that type of stimulation. Everyone I asked for advice was like, "The only way you can do this is Afrobeats. It's not that your music is bad, it's just that it doesn't fit in Nigeria. Nigerians don't like this." And that's not a lie, and it's not a bad thing. But I felt in my heart that that's okay. I'm okay with no one liking it, I just want to make this music.
I want to make music that makes me pull my heart out, and if I can't do that, I don't want anything. I would rather do that and be broke than compromise. I didn't really care about the money. It's not that money is bad. Money is very good. But for me, even right now, I'm chasing a frequency.

Tems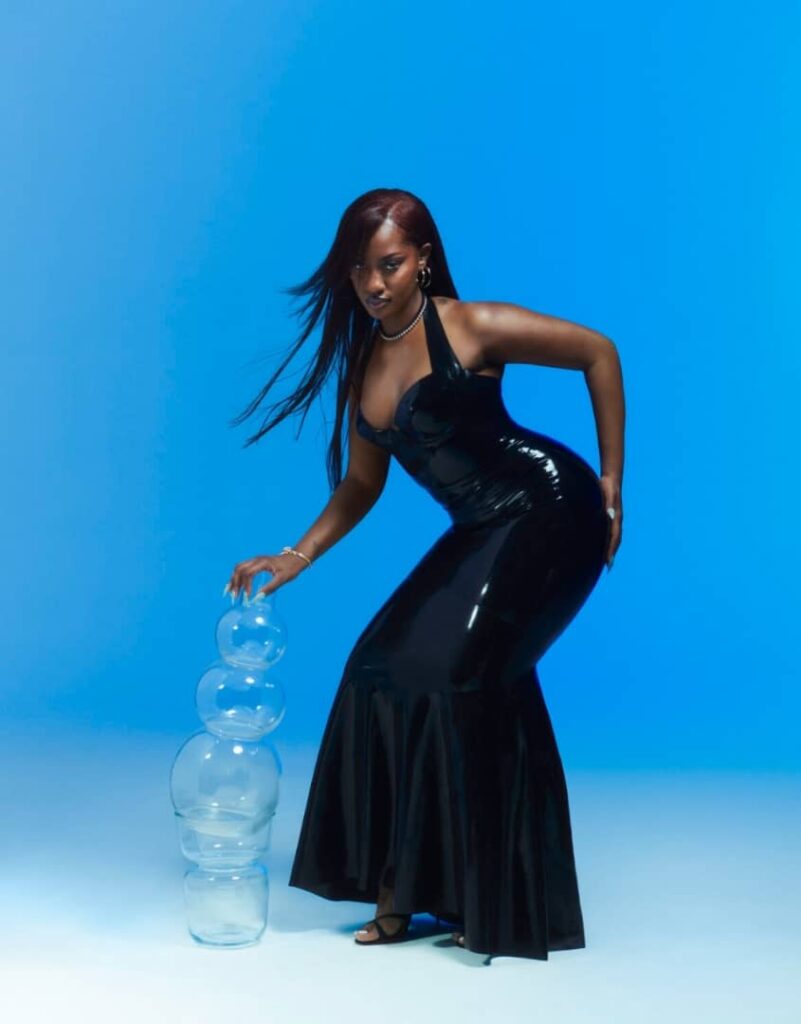 There are artists I've loved all my life, that when they reach a certain stage, the music loses that frequency, it loses that touch they had. And I always wondered why. Why do I have to lose that touch? I don't actually care where I end up. If I'm under a bridge and I have a way to make music, I'm going to be good. That's what led me to meet the people that connected to that music. There was no indication that I would've ended up here. Nobody could have told me I would be sitting here in London speaking to you, Kendrick Lamar.
Lamar: I hear a lot of passion to the point I want to hear the album now.
Tems: Music is the only thing that brings this out of me. It's like my blood boils. It's itching to just pour.
Credit:
Interview – Kendrick Lamar for Interview Magazine.
Photographyy – Campbell Addy
Styling – Jeannie Annan-Lewin