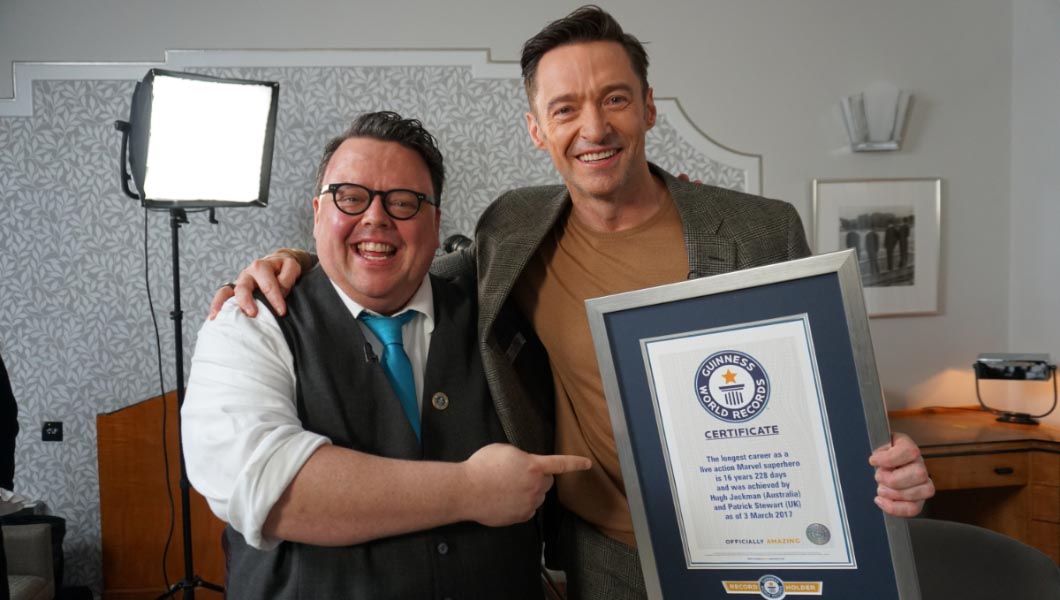 Hugh Jackman gets his wish and is now a Guinness World Record holder! Earlier in January while making an appearance on The Zoe Ball Breakfast Show, the actor revealed his wish to be in the Guinness Book of Records thanks to his numerous appearances as the X-men character. He explained: 'My dream as a kid, both my brother and I, was to be in the Guinness Book of Records one day" he said. 'We tried to stay up and play badminton for 48 hours, we tried to flip coins off our elbow, and I just realized maybe I'm there now, I don't know.'
Well, dreams do come true! Jackman, alongside longtime co-star, Sir Patrick Stewart were awarded the certificate for holding the record of longest career as a live-action superhero. Both have played Wolverine and Professor Charles Xavier, respectively, for 16 years and 228 days, starting with X-Men in 2000 and ending with Logan in 2017.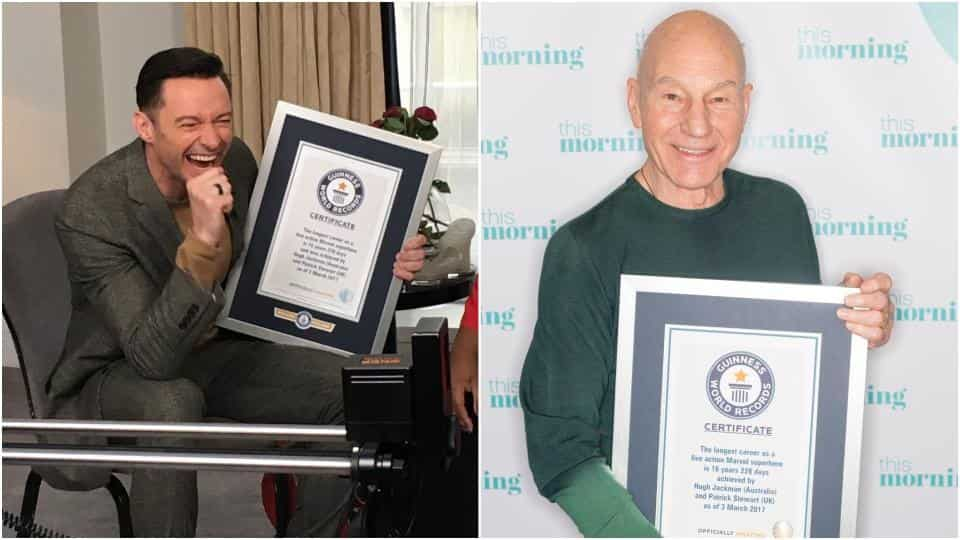 Hugh Jackman was presented the award on ITV's This Morning by Craig Glenday, Editor-in-Chief of Guinness World Records in a sweet celebration that completely took the actor by surprise. "That's it, I've made it! This is why I got into showbiz, thank you," Jackman exclaimed with delight. Watch the moment below, at the 3.40 mark.
50 year old Hugh Jackman has quite the number of recognitions alongside 22 Awards under his belt. In 2008, the Australian actor was crowned the sexiest man alive by Peoples Magazine before having his hand and foot print ceremony at the Grauman's Chinese Theatre in 2009. In 2012, the award winning star proved to be the greatest showman when he received a star on the Hollywood walk of fame.
Professor X (Sir Patrick Stewart) on the other hand, has bagged a total of 10 awards. Having begun his career in the late 90s, he has been featured in tons of block buster movies like Star Trek, Ted, Logan, Macbeth, Ice Age and more.