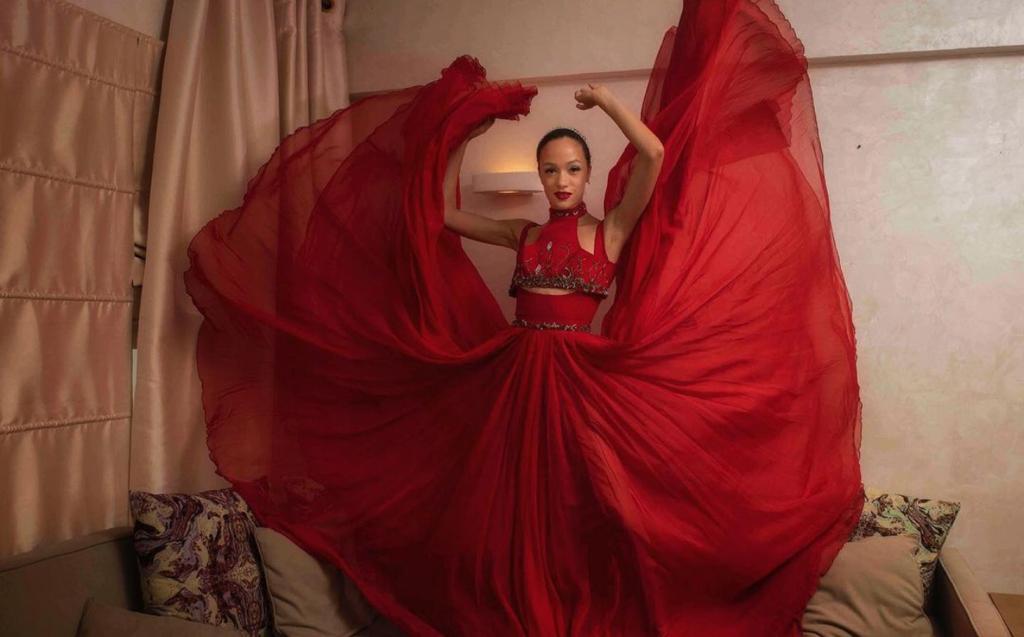 Have you been keeping up with our fashion focus segment? The Glazia Fashion Focus is a monthly fashion segment that; celebrates the style of a particular individual, instead of our weekly best-dressed stars list. For the month of June, we are focused on the red carpet queen, Eku Edewor.
"Being well dressed hasn't much to do with having good clothes. It's a question of good balance and good common sense."

– Oscar de la Renta
Eku Edewor
From being called a fashion risk-taker to a style gem; British-Nigerian actress, television presenter, and model, Georgina Chloe Eku Edewor – Thorley; popularly known as Eku Edewor is a fashion force in the Nigerian fashion space. In 2016, Vogue named her Nollywood's Most Daring Style Star. 
Belonging to one of the most prominent and stylish faces on Nigerian television, Eku Edewor's fashion style revolves around colours and patterns. She constantly displays her daring fashion games with high-drama pieces from African labels like Sophie Zinga, Bubu Ogisi, and Lisa Folawiyo. In addition to her timeless fashion, Eku is one of the leading movie producers in Nollywood today, with many of her latest movies being huge successes in Nigerian cinemas.
Whether she's on the red carpet interviewing celebrities in her lace embellished Matthew Williamson slip dress, attending a wedding in her Idiol Nupo dress or she's presenting on-air in her Imade Duso gown, she will always keep her signature sense of style intact. When she's not shutting down red carpets, she is collaborating with fashion brands; one of which is the sophisticated Christmas edit collaboration between her and Nigerian fashion brand, Weirzdhurm Franklyn in 2021. 
All of this fashion creativity has gotten her major recognition. Eku graced the cover of the Glazia Magazine 2022 first quarter issue, where she was named one of four women that represent the badassery in Nollywood. Click HERE to download the magazine for FREE!
We will be seeing more fashion styles from this beautiful lady, even as she is set to produce one of the movies in the Amazon Prime Video deal with a Nigerian studio.
Here are ten times Eku Edewor showed that she stays on top of the fashion game.