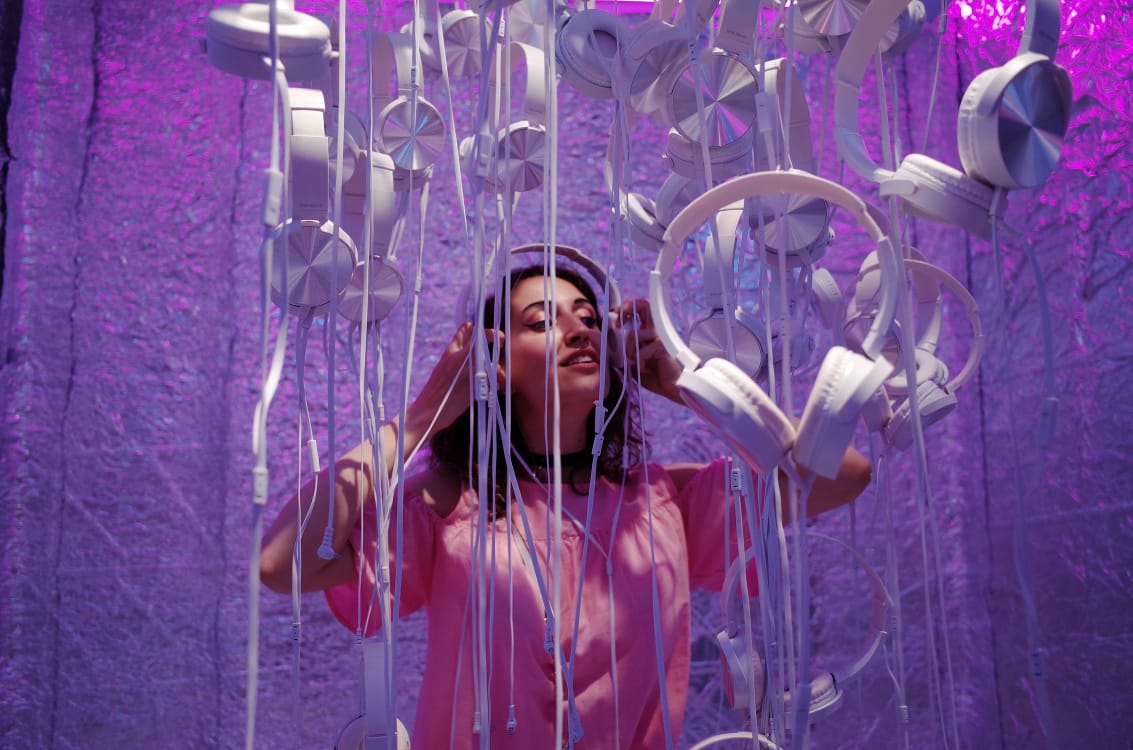 The music space started on a very interesting note in the first half of the year. The big album releases came very slowly with albums like Ella Mai's "Heart On My Sleeve" and Amber Mark's "Three Dimensions Deep". The interesting part, however, is that after a weekend of unexpected rollouts in January leaving fans disappointed, and music charts empty, the blockbusters came all at once, making up for the lost time of electronic music, soulful tunes, and romantic renditions.
The second half of the year is here, and it's also summer, and we are currently listening to tracks of albums by our favourite artists, with more to come. Many of these huge releases are doing impressive numbers on the charts, from Billboard to Apple Top Music. From Beyonce's "Renaissance" headed for No. 1 Debut on Billboard 200, and Burna Boy's "Love, Damini", peaking at number 2 on the UK album chart.
Here are 5 new albums (local and international) that are currently the rave at the moment.
These new albums are listed in no particular order. We can only hope this momentum of big releases keeps up for the rest of the year.
Beyoncé – 'Renaissance'
With a 9.0 rating on Pitchfork, Beyoncé has once again proved herself as "Queen Bey". Beyoncé's seventh album, Renaissance is not just an excellent Pop/R&B album of a pop star, it is a celebration of freedom and complete immersion into sounds that reflect liberation, and unfiltered confidence.
Crafted during the heating periods of the pandemic, Beyoncé infused two themes into one. Tracks like the vocal-house-sound-of -the-90's "Break My Soul", to the Tems-assisted "Move" radiates "dancefloor liberation". Tracks like the warm whispers-filled "Plastic Off The Sofa" add some soft moments and rather a romantic setting to the dance-themed album.
Burnaboy – 'Love, Damini'
From "African Giant", to "Twice as Tall", Grammy award-winning singer Burna Boy brings the same theme in his new album; "Love, Damini". In this body of work of 19 tracks, Burna Boy discusses love and relationships with tracks like "For My Hand", and "Last Last" and the struggles of the average Nigerian in "Whiskey".
In "Different Size" and "Vanilla", he sings about his love for baddies and sex, ending with four tracks that will leave you thinking about your life or even burst a tear. The album is coming after Burna's trifecta albums of "Outside", "African Giant", and "Twice as Tall".
Chris Brown – 'Breezy'
American singer, songwriter, dancer, and actor, Christopher Maurice Brown, released his much-talked-about 24-track studio album, "Breezy", which is his tenth album. In a swift response, he added 9 more songs to release an even bigger deluxe version with 33 songs. The 110 minutes long album sees Chris Brown reaffirming his place as the king of R&B as many will call him, helping him break the record for most hits on the Billboard Hot R&B Songs chart.
Released on the 24th of June, the album has guest appearances from Lil Wayne, Wizkid, Ella Mai, and Jack Harlow. In Breezy, Chris hinges on his foundational R&B genre, with a melodic rap on "Addicted" featuring Lil Baby, and "Possessive" with Lil Wayne and Bleu. Afrobeats' sensibilities can also be felt in the album on tracks like "Call Me Everyday" featuring Wizkid.
Fireboy – 'Playboy'
Released in the early hours of today, "Playboy" is Fireboy's third studio album in four years, perhaps seeking to achieve a trifecta. On this 14-track album, Fireboy lets go of his worries, stops overthinking, and wants us to do the same. The album has guest appearances of Chris Brown and Shenseea on "Diana", a track that may help Fireboy consolidate his international appeal.
On track 8, "Compromise", he enlists the help of Rema to deliver a tune worthy of becoming a commercial hit. Songs like "Change", "Afro Highlife", and "Glory", sound like Fireboy's attempt to secure a Grammy nomination, as the tracks explore sounds that appeal to the recording academy.
Kendrick Lamar – 'Mr. Morale & The Big Steppers'
Coming from a long break, on his fifth album, "Mr Morale &The Big Steppers" Kendrick Lamar takes a step back from the limelight and sings about himself, highlighting his insecurities and beliefs. Kendrick always opts for drama on his albums, and the double album offers everything.
The project is split into two parts, each comprising nine songs, all of which perfectly display his continually evolving worldview. In "United in Grief", he talks about his grief and relationship with money, white women in "Worldwide Steppers", his father in "Father Time", and the limits of his loyalty in "Rich Spirit". The double albums provide a dense and heavy listen that helps us understand life more.
Waje – 'Waje 2.0'
In a follow-up to her 2018 album "Red Velvet", Waje's new and fourth studio album "Waje 2.0", is an impressive comeback for the singer who almost quit music. The singer is one of the country's excellent leaders in the R&B and Afrobeats genres. The self-titled album may see us witness a new version of the vocal queen with 11 tracks, laced with infectious tunes of other mainstream artists.
The album opens on a strong note with "Vibes" featuring Falz, laced with the dance hall beat that shows a new side of Waje. In "Feeling Good", she enlists the help of ace producer Masterkraft to deliver a romantic vibe, as she speaks about her love interest. When queens meet, the result is often celestial, as demonstrated in the third track, "All Day", with the resounding trumpet adding more spice to the reggae sound. On Waje 2.0, Waje wants us to listen to everything that makes the vocal queen a special talent.