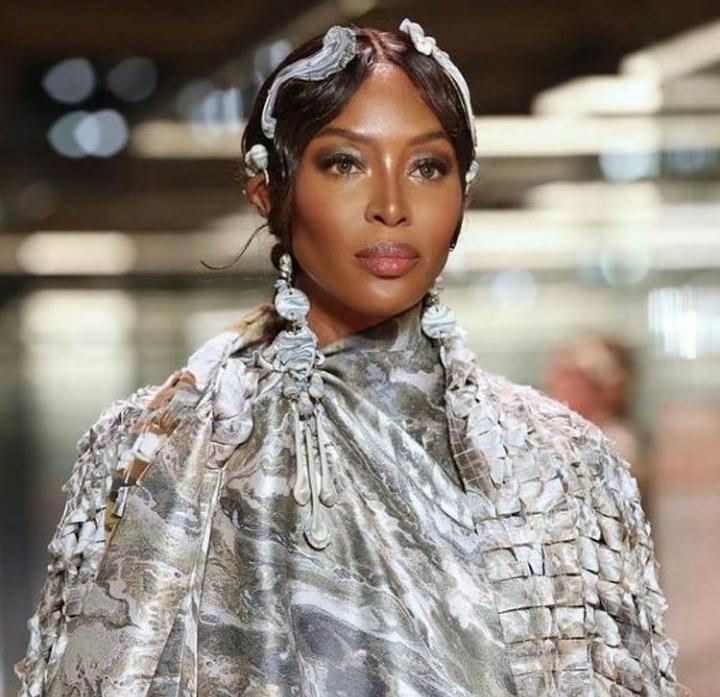 Before Kendall Jenner, Mayowa Nicholas, Aduk Akech, Gigi, and Bella Hadid, Gisele Bundchen, we had supermodels who ruled the 90's. Call them the grandmothers of modeling if you must because not only did they pave the way for others to come, they changed the modeling industry. Whether it is by embracing their curves and body, standing up for what they believe in, or getting paid their worth.
Here are 5 supermodels who ruled the 90's
Naomi Campbell
Naomi Elaine Campbell is a British model, actress, and businesswoman. She was discovered at the tender age of 15 by Beth Boldt, head of the Synchro Model Agency, and featured on the cover of British Elle just before her 16th birthday.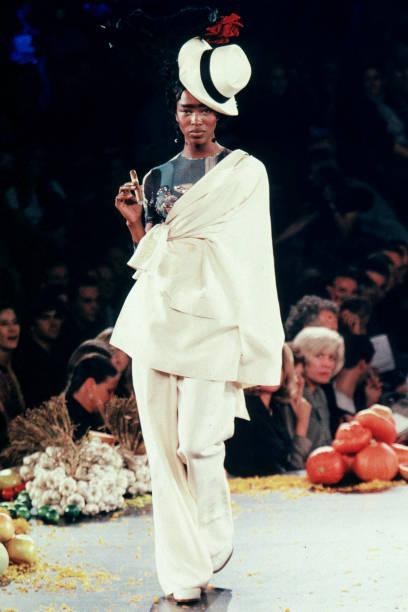 She established herself amongst the most recognizable and in-demand models of the late 1980s, the 1990s, the earlier 2000s, and the modern-day. In January 1990, Campbell was declared "the reigning mega model of them all" by Interview. Campbell was one of six models of her generation declared supermodels by the fashion industry and the international press.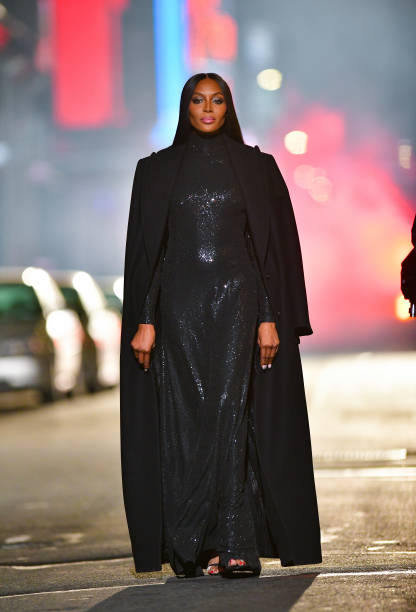 Cindy Crawford
Cynthia Ann Crawford (born February 20, 1966) is an American model, actress, and television personality. During the 1980s and 1990s. Crawford has walked the runway shows for Chanel, Versace, Dolce & Gabbana, Christian Dior, Calvin Klein, Ralph Lauren, Michael Kors, etc.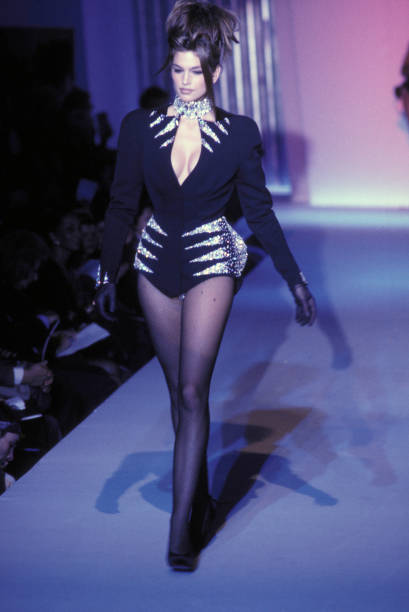 She has appeared in many fashion campaigns, including Versace, Calvin Klein, Escada, David Yurman, Oscar De La Renta, Balmain, Hermes, Ellen Tracy, Valentino, and Revlon. Crawford has also worked for Omega, Maybelline, Clairol, Pepsi, and Chilean retail stores Ripley. She quit full-time modeling in 2000 and is seen occasionally in fashion magazines.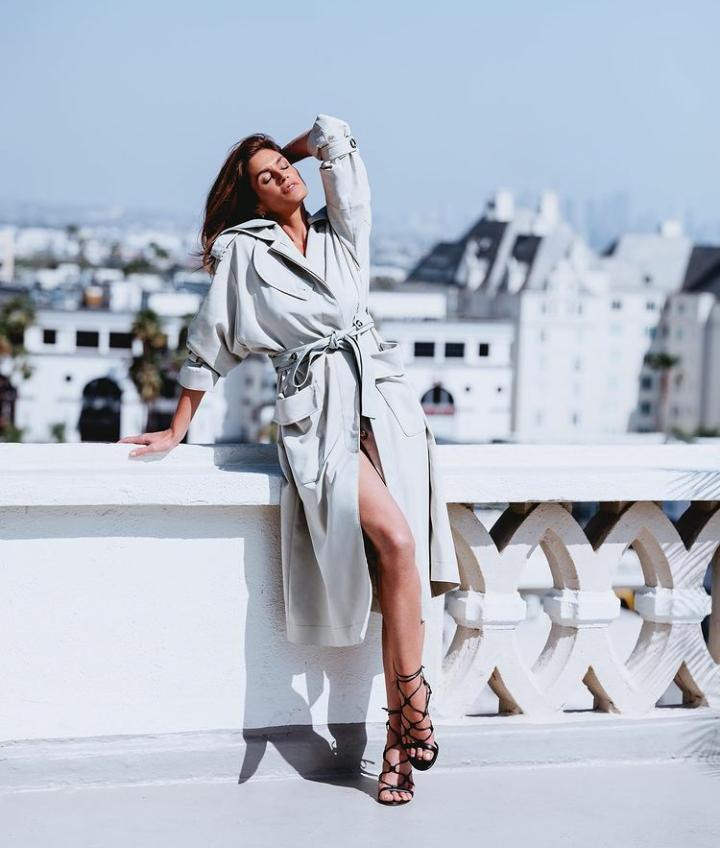 Kate Moss
Katherine Ann Moss (born 16 January 1974) is a British supermodel and businesswoman. Moss rose to fame in the mid-1990s as part of the heroin chic fashion trend. Collaborations with Calvin Klein brought her to fashion icon status. She is known for her waifish figure and role in size zero fashion.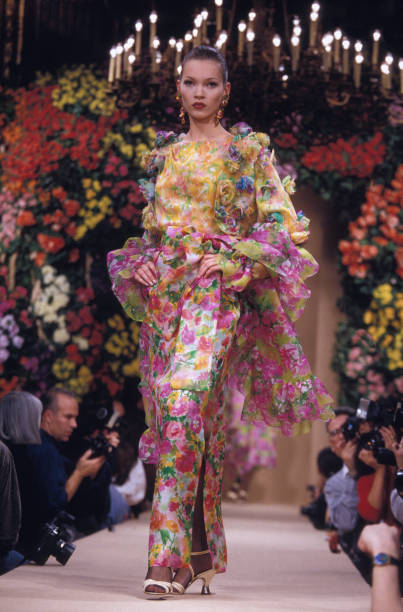 She was recruited as a model in 1988 at age 14 by Sarah Doukas, founder of Storm Management, at JFK Airport in New York. At 16, Corinne Day shot black-and-white photographs of her, styled by Melanie Ward, for "The Face" in a shoot titled "The 3rd Summer of Love". To acknowledge her contribution to fashion over 25 years, she received a British Fashion Awards in 2013. Moss is also a contributing fashion editor for British Vogue.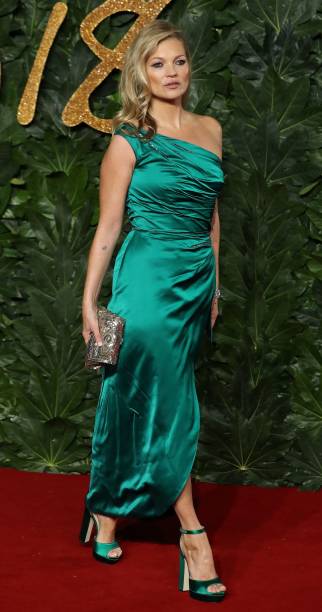 Tyra Banks
Born December 4, 1973 in Inglewood, California, Tyra Lynne Banks also known as BanX, is an American television personality, model, businesswoman, producer, actress, and writer. She began her career as a model at the age of 15 and became the first African-American woman to be featured on the covers of GQ and the Sports Illustrated Swimsuit Issue, on which she appeared three times.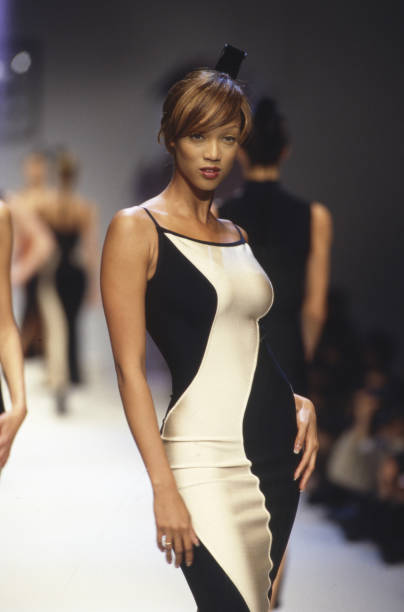 She was a Victoria's Secret Angel from 1997 to 2005. By the early 2000s, Banks was one of the world's top-earning models. She has featured in movies such as coyote ugly, life-size, and small roles in tv series such as gossip girl and glee. She presented and executive produced America's Next Top Model for the first 22 seasons and hosted the 12th season of America's Got Talent. Banks also hosted her daytime show The Tyra Banks Show for five seasons and won two Daytime Emmy awards for Outstanding Talk Show Informative.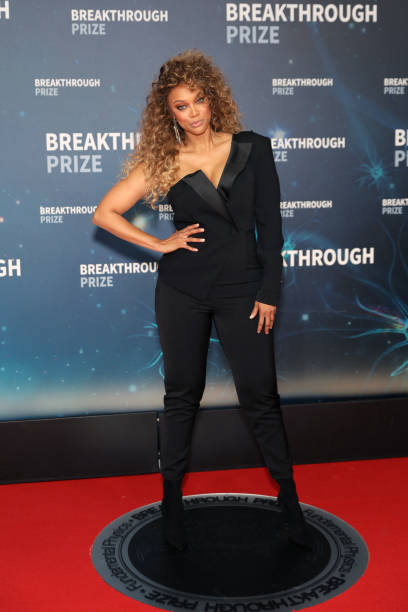 Claudia Schiffer
Born 25 August 1970, Claudia Maria Schiffer is a German model, actress, and fashion designer who is based in the United Kingdom. She rose to fame in the 1990s as one of the world's most successful models. She "was spotted" in a nightclub in Düsseldorf by the head of Metropolitan Model Agency Michel Levaton, and was signed to the agency as a model at age 17.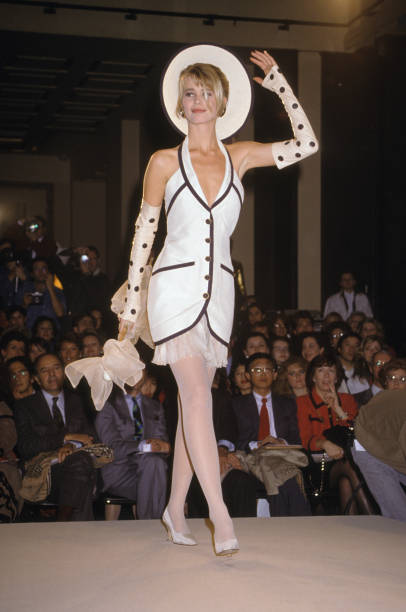 Schiffer appeared on the November 1999 millennium cover of Vogue as one of the "Modern Muses". She was the first model to make the cover of Rolling Stone and was named the most beautiful woman in the world by GQ magazine amongst others.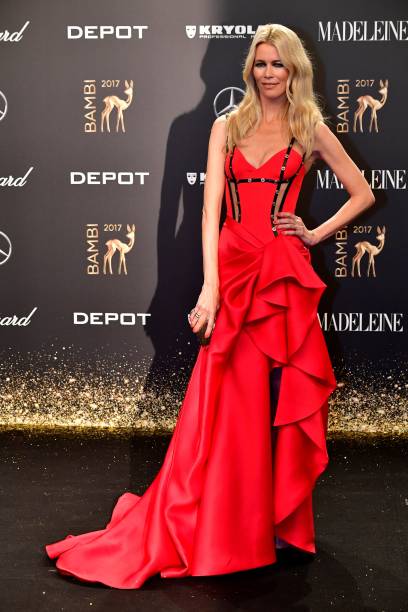 She has appeared on more than 1000 magazine covers and holds the record for the model with the most magazine covers, listed in the Guinness Book of World Records. 
These women ruled the 90s, changed mindsets, broke records, and cemented their names in the modeling industry.