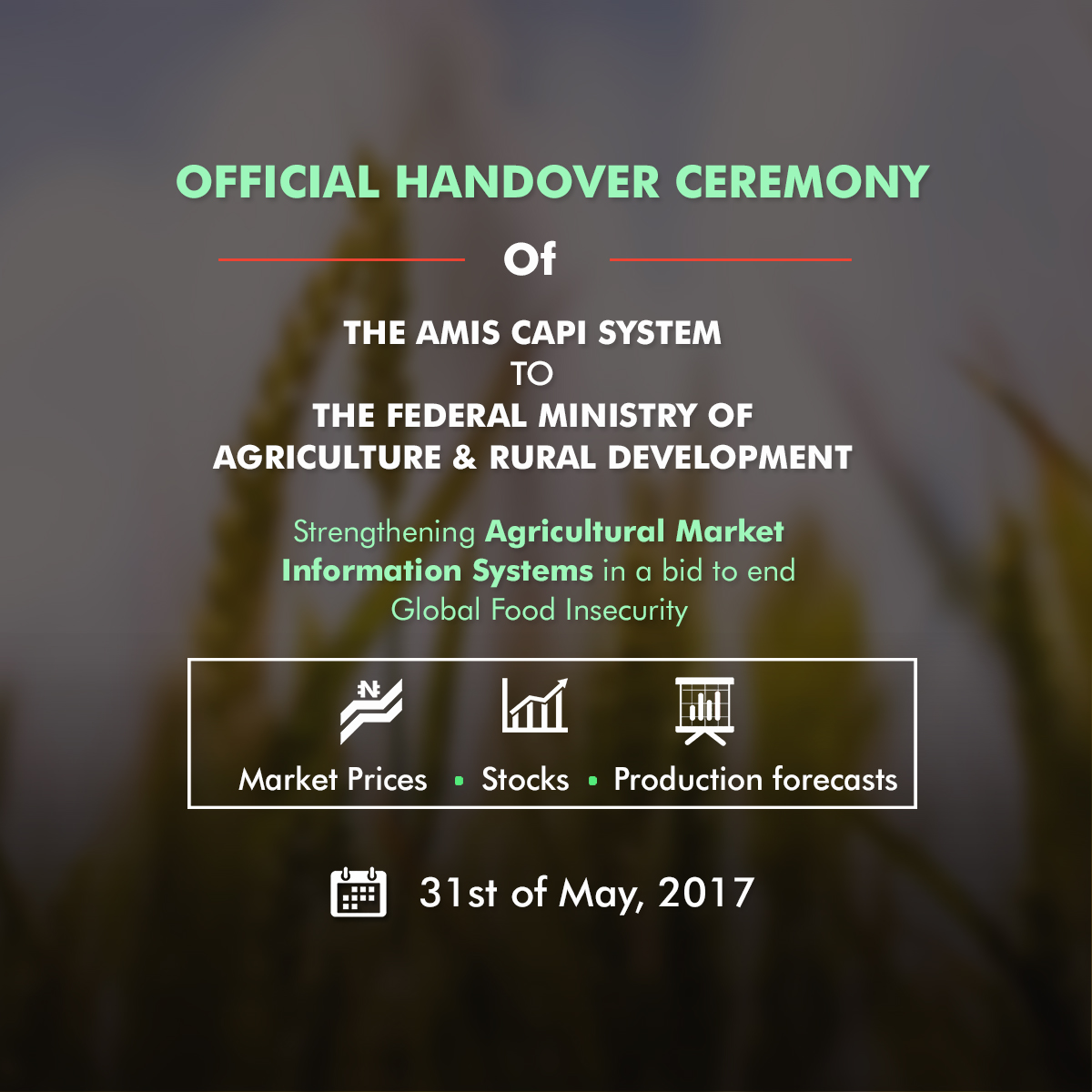 All is set for the Food and Agriculture Organization of the United Nations (FAO) Nigeria to  hand over the Computer Assisted Personal Interview (CAPI) system developed with the support of the Agricultural Market and Information System (AMIS) to the Federal Ministry of Agriculture and Rural Development (FMARD) on Wednesday the 31st, of May 2017 in Abuja.
The Minister of Agriculture and Rural Development Chief Audu Ogbeh, would take delivery of the fast data processing system, to be domiciled in the Ministry. This is with a view to ensure that the CAPI system is effectively supervised and monitored.
It is believed that the system would save cost for the Ministry, Agencies and Departments (MDAs), as the hiring of data entry operators and production of questionnaires would be eliminated, among others.
Developed in Nigeria for the collection of data on agriculture, it has the capacity to provide close to real-time information that can assist stakeholders, like Investors and farmers, make informed decisions. Because the system is developed to save valuable time, hitherto used in generating information, the system is engineered to ensure effective monitoring and evaluation of data via GPS.
Launched in 2011 by the Ministers of Agriculture of the G-20 countries, the AMIS is one measure taken by FAO and funded by the Bill and Melinda Gates foundation as another way to prevent food crisis in Nigeria and assist the country achieve food security.