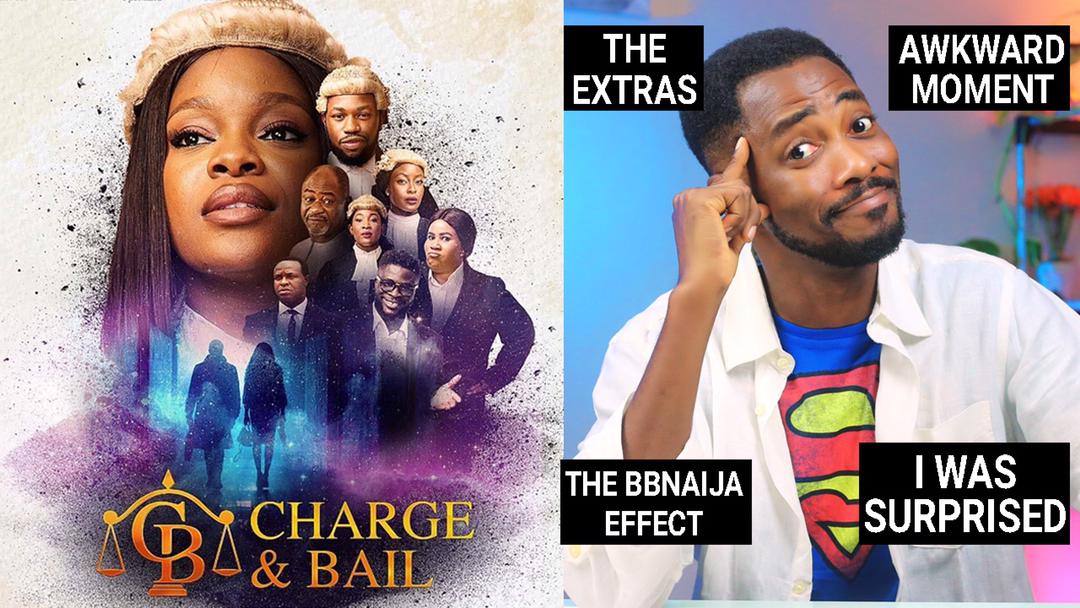 Inkblot Production's new movie Charge and Bail which is set for release this Friday October 15th 2021 is already getting rave reviews from fans and critics. The film which is a potpourri of Legal drama and intrigue combined with generous portions of comedy.
The Big Plot
It follows Boma, a high flying lawyer from the upper class who finds herself posted to a Charge and Bail law firm run by Stan Nze's Dotun and his brother Wole played by Femi Adebayo during her NYSC Service Year. A culture clash ensues between the haves and the have nots as Boma tries to navigate the new world.
The reviews
Although, the star-studded movie is set to hit cinemas across Nigeria today, its recent premiere already has movie enthusiasts on their seat's edge and it has earned a place in popular blogger Tito Abumere's review
In this VLOG, Tito talks about the performances, message and other matter arising. He's also full of praise for Zainab Balogun's acting prowess. In addition to this catch, his review of the movie concludes that 'Charge and Bail' is worth watching.
Watch Tito's VLOG for the scoop!
More reviews.
The Cinema Pointer also reviewed "Charge and Bail" they are giving it all the stars. See for yourself.
Watch the Charge and Bail movie in the cinema closest to you. It's a must see, if these glowing reviews are anything to go by, which they totally are. You're welcome!