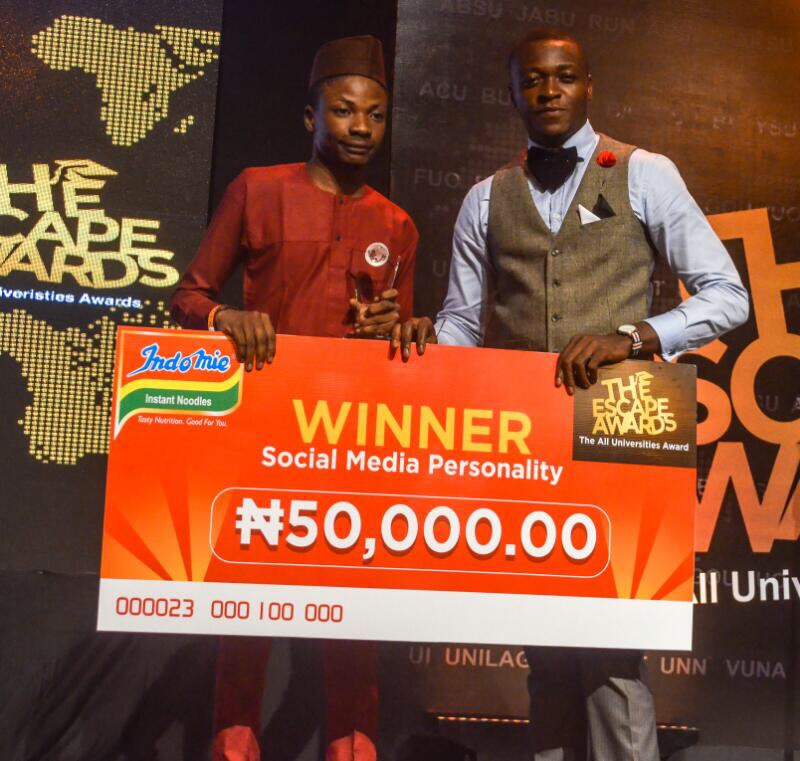 The Escape Awards, held at the Landmark Event Centre on the 9th of April, 
2017 to a huge audience. The Event which showcased a 
host of corporate organizations, media houses, celebrities and an overwhelming 
number of undergraduates was well organized and presented.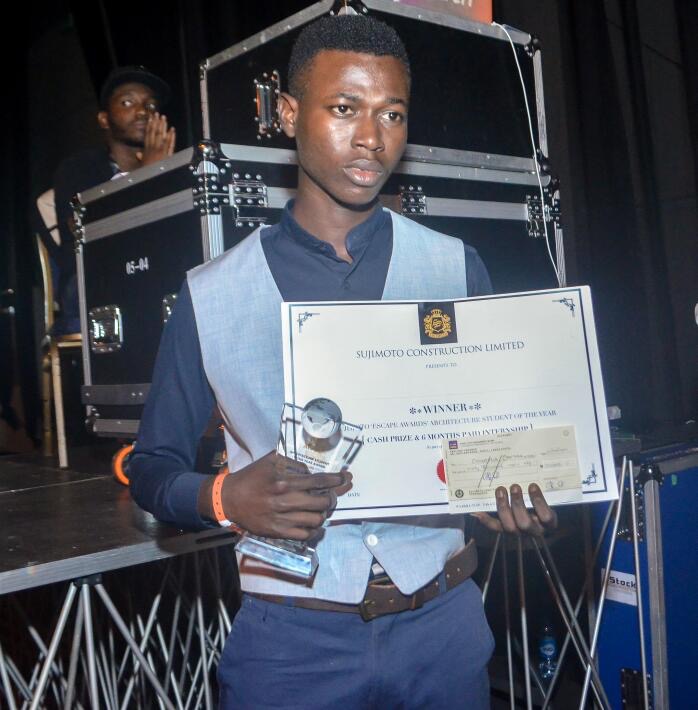 The Escape Awards was setup to reward performance and excellence amongst 
undergraduates in the  various Nigerian universities. In a comment by the organizers " we are also glad that we have impacted 
pride and prestige into the winning of academic awards and, we are celebrating 
pure genius, creativity, business drive , compassion, vision and posterity; a feat no 
other group before us was able to achieve".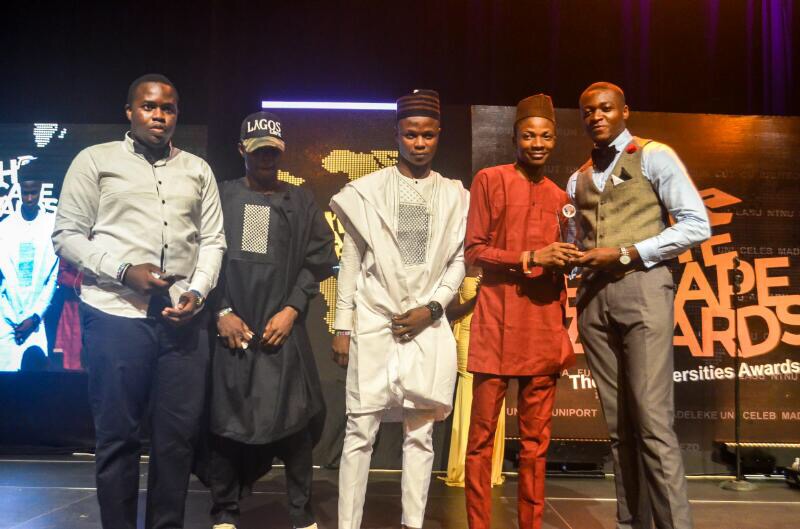 Every subsequent year will see us re-affirm our standards , the screening team will 
collate all achievements in the year in review and screen for nomination. This 
tedious process goes on for at least five months before the screening team comes 
out with a final list. The voting categories, are left strictly for the general public to 
vote and choose the winners. We wish to say categorically that we do not tamper 
with the outcome of the voting process. The limit of our involvement in this voting process is to advice the nominees to engage their friends and family and solicit for their votes. We do not accept any responsibility for failure on the part of the nominees when they fail to do this. They added.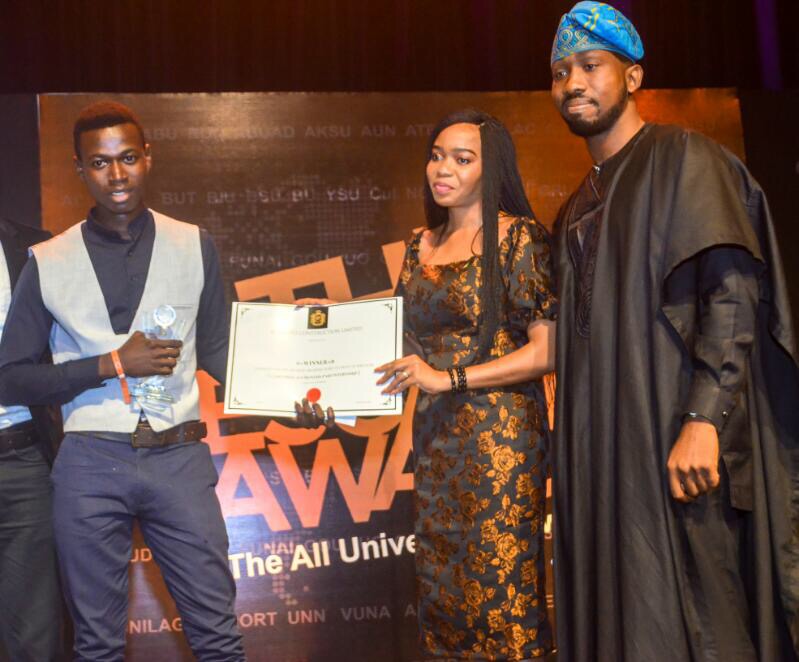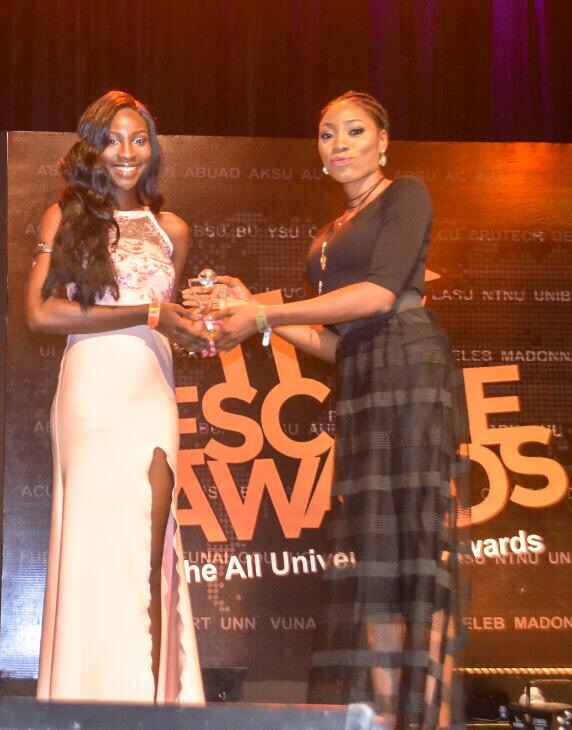 LIST OF WINNERS:
1. Engineering student of the year: Sulaiman Bala (Abubakar Tafawa Balewa 
University)
2. Medical Student of the Year: Chukwunonso C. Okonkwo (University of Port 
Harcourt)
3. Law student of the year: Pentho Elizabeth Whesu (Obafemi Awolowo 
University)
4. University Radio of the year – Unilag radio
5. Make-up Artiste of the year: Peace Okhomina (University of Port Harcourt) 
6. Architecture Student of the year: Omotola Ogunsola (University of Lagos) 
7. Sportsman of the Year: Mark Lucky (University of Port Harcourt) 
8. Sportswoman of the Year: Aisha Bisiriyu (The Federal University of Technology 
Akure)
9. Enterprising male: Robert Adeyemi (University of Lagos) 
10. Enterprising Female: Tomike Alayande (University of Lagos) 
11. Aspiring Author: Eden Benibo (University of Benin)
12. Social Media Personality of the year: Tomiwa Talabi (University of Lagos) 
13. Big is Beautiful award: Titilope Odu (University of Lagos) 
14. Vice Chancellor of the year: Olabisi Onabanjo University (Prof. Adejimi Saburi)
15. Actor of the Year: Damilare Ogunmekan (University of Ilorin) 
16. Actress of the Year: Tomike Alayande (University of Lagos) 
17. Distinguished Gentleman: Alan Onyilo (Benue State University) 
18. Rising Star award: Jamiu Aminu (Kogi State University) 
19. Tech Award: Sulaiman Salami (Lagos State University Ojo) 
20. Photography Award: Temidayo Ayamolowo (Olabisi Onabanjo University) 
21. Model of the Year: Peace Okhomina (University of Port Harcourt) 
22. Fashion Designer of the year (Male): Idoko Sinclair (Novena University) 
23. Fashion Designer of the year (Female): Deborah Jesunami (University Of 
Lagos)
24. Creative Artist of the year: Godspower Ogbonna (Nnamdi Azikiwe University) 
25. Comedian of the year: Micheal Taiwo (University Of Lagos) 
26. Youth chef: Faith Chioma Wachukwu (University of Port Harcourt) 
27. Leadership Award: Caleb Baale (Federal University Of Technology, Akure) 
28. 1 Million Naira Idea: Tobi Agbaje (Federal University Of Agriculture, 
Abeokuta)
29. Recognition Award: DON JAZZY (SMD)