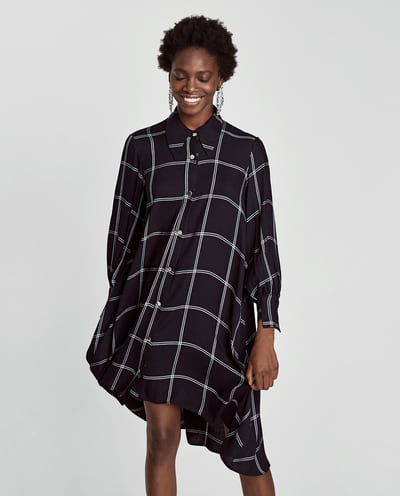 Working in a corporate organization requires you to look your best. However,  as the world gets more advanced, companies have become less strict on formal wear, allowing for days where one can look semi-corporate. On such days, a nice shirt dress could come in very handy during the mid-week especially if you can dress it up with nice shoes or dress it down with sneakers or flats for a perfect TGIF look. Shirt dresses have a way of leaving you comfortable, stylish, sophisticated whilst still looking professional. Regardless of your wallet situation or style preferences, we've curated five shirt dress looks covering the designer and highstreet ends.
Tibi Asymmetrical Cotton Shirt Dress $475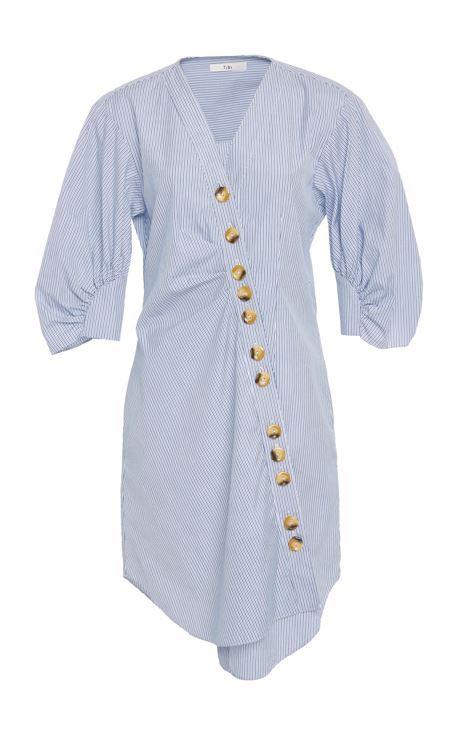 Made from 100% cotton and adorned with buttons that fasten asymmetrically down the front with a curved hem that falls just below the knee, this Tibi number is a very feminine take on the traditional shirtdress. The precision of the oversized tortoiseshell button detail puts it right smack in the middle of dressy and casual. Dress it up with pumps and mules or keep it casual with sandals on days to look simple to work. To have this bestseller in your wardrobe, be ready to shell out $475.
   2. Zara Checked shirt Dress $40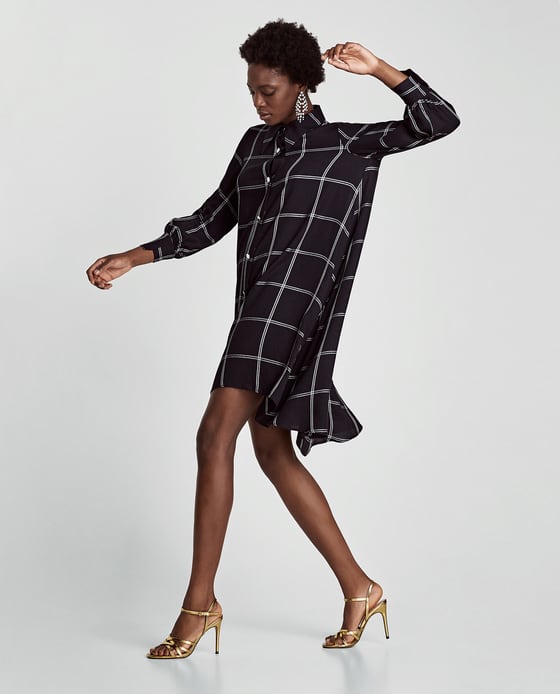 This flowy shirt dress with long voluminous sleeves is so cute and very versatile. It can be worn with a lightweight jacket and high heeled sandals for a corporate day of work or worn with ballet flats for a low-key work day Fastens in the front with contrasting metal snap buttons.. It's beautiful monochrome colour makes it's ready to wear to work with a nice shoe or also worn with leggins or skinny jeans. It gives that outstanding look on a causal day to work.
Milly Striped dress $335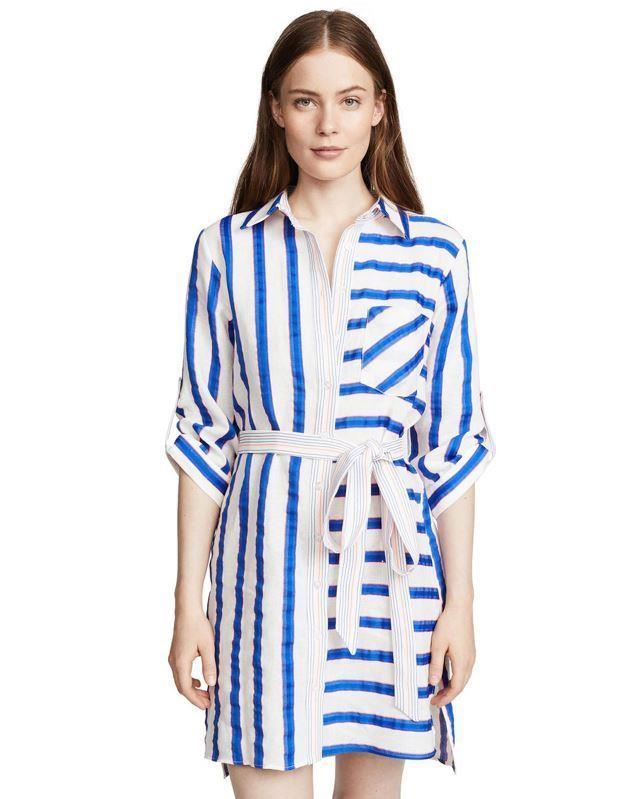 This shirt dress comes in an irregular pattern of strip. It has a front button closure and belted waist tie that gives its firings. It's good to dress up or dress down, which ever way you feel comfortable. The button tab sleeves allows you to hold the sleeves up to the elbow level. This is one great shirt dress to wear to work. You could pair with white skinny jeans and still dress up with nice accessories if you're not one for short dresses.
Lipsy Denim Flute Hem Shirt Dress $52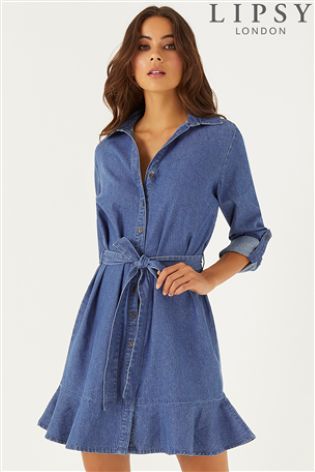 This Lipsy denim shirt dress is so beautiful, it's always out of stock wherever it is sold. But if you can get your hands on it, it sure gives that hot corporate chic look. The beauty of this shirt dress is that you can wear it any of the week and accessorize appropriately as long as you do not have a no-denim policy at work. If you work for yourself, well you can wear it any day of the week and style anyway you like *wink*
Mansur Gavriel Shirt Dress $477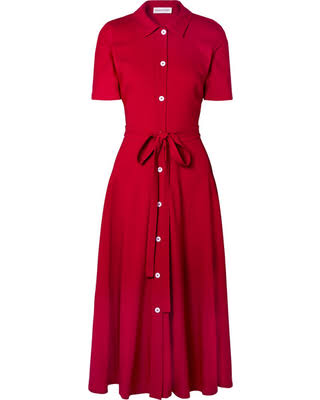 This crepe shirt dress is a viscose red short sleeve with a pearl button front closure, classic collar with a detachable belt at the waist. It comes in a midi-length which makes it suitable for tall ladies. It's so comfortable and classic when worn with slingback heels or with flats plus it's very suitable to wear to work, any day of the week! This Italian number which comes in other cool colors, is a bestseller and will set you back about $477 if you are lucky to get it on sale.