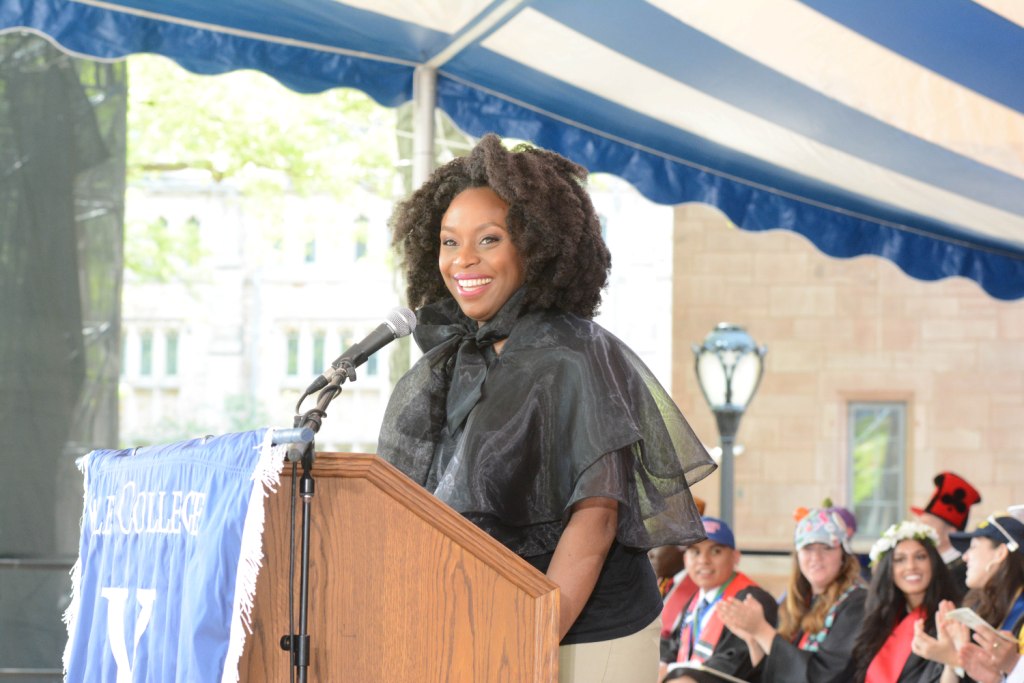 Chimamanda Adichie has literally become a synonym for the word, feminism. With powerful speeches like We Should All Be Feminists (2012) which was later published as a book and sampled by Beyoncé in her hit record "Flawless" in 2014; it came as no surprise that the two-time TED speaker and award-winning writer reaffirmed her belief in feminism at Yale's Class Day event held Sunday, May 19.
Held at the school's premises in New Haven, Connecticut, Chimamanda Ngozi Adichie addressed the 2019 graduating students at Yale saying, "I think of my writing as a vocation; it is what I'm on earth to do. But there are people who know me not for my writing but for my speaking about feminism. I did not set out to be a feminist icon…" she said.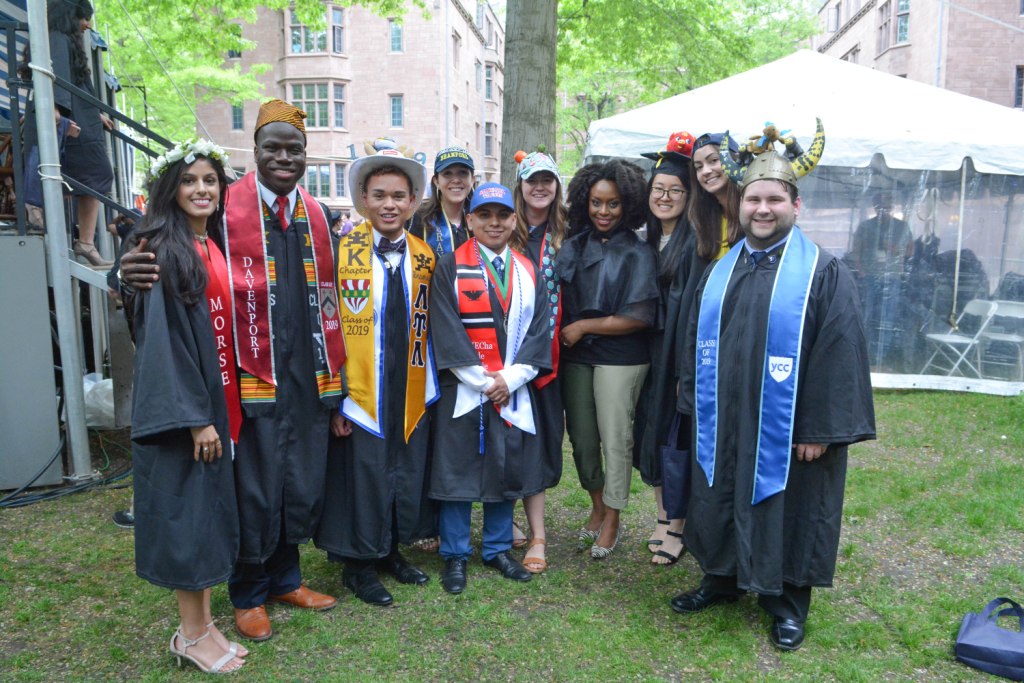 Adichie who earned her master of arts in African Studies from Yale in 2008, was also honored with a Doctor of Letters degree by the school and according to reports, this makes her the first person to be chosen as Class Day speaker and also honored with a degree in the same year at the Ivy League institution.
At the Class Day event which was held on the eve of Yale's 318th Commencement Ceremony, Adichie shared that there are quite a number of people who disagree with her feminist views. "I remember a man who spent a lot of time trying to explain why his wife always had to submit to him. I was a bit confused about why anybody would be so insistent on the idea that the rightful place for a fellow human being was a place of permanent subjugation". She further went on to explicate the reason for her firm belief "…Because I think it's worth trying to change a person's mind if that would lead to a greater human good and because – full disclosure – I happen to have a mild case of a messiah complex and I want to change a small slice of the world… a small slice of the kind of world I want to live in."
She did not fail to humor the Yale University Graduating Class of 2019 "… I'm still hoping that somebody will make me a hat that says 'Feminist Icon'." she joked. Well, thanks for the idea Chimamanda, we're off to make t-shirts and hats with Feminist Icon boldly written on them.
See Chimamanda Adichie's full speech here
By Uchechi Nwakanma