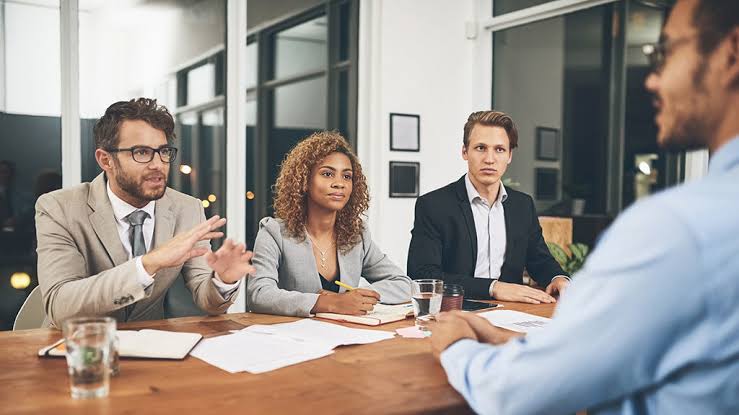 It is one thing to want a job and apply for it. It's another thing to be recognized for your achievements and qualification and then invited for an interview. If you are at this stage, congratulations! You are steps away from being gainfully employed at your dream job.
If you are nervous, then it's a good sign. Many people do, and it's not hard to see why: the more you care about getting the job, the more you're likely to stress over how the interview will go. If you haven't done many job interviews in the past, the uncertainty will only add to your jitters. But if you follow best practices, you'll build your confidence, feel more comfortable answering questions, and dramatically increase your chances of having a successful job interview.
Now it's time to prepare, and we've got you covered. Below, we provide an overview of how to succeed in an interview along with a detailed discussion surrounding each point.
Here are tips on how to succeed in a job interview next time (and every time);
Always do your research on a company before you head into an interview.
Wouldn't it be a shame to get hired only to discover you don't even want to work there? At the very least, research information about the company and the job, and do a Google search for current news on the company. Some important information to look for includes what the latest projects are being carried out by the employer, how financially stable the employer is, and how well they treat employees. Regarding the job, look for information that can help you be more convincing about how you'd be a great fit. Find former and current employees on LinkedIn who've had that job and ask them about it. If this isn't possible, review the job ad and make a list of your relevant achievements. These will serve as talking points during your interview. An interviewer may ask how you perceive his company's position in its industry, who the firm's competitors are, what its competitive advantages are, and how it should best go forward. For this reason, avoid trying to thoroughly research a dozen different industries. Focus your job search on just a few industries instead.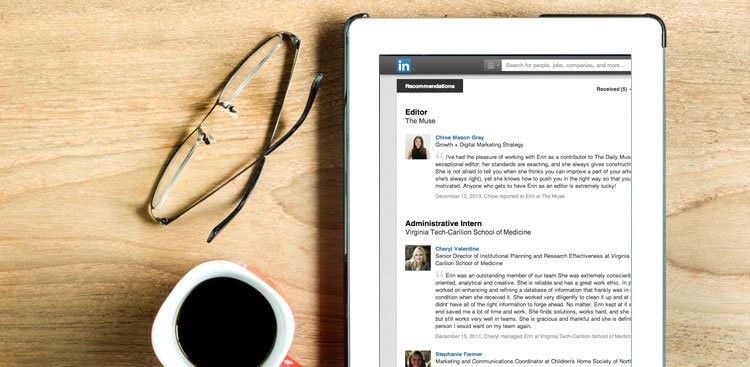 Dress For Success
While your skills and experiences should stand on their own, to have a successful job interview, you should start with your clothing. Dress one level above the job you're seeking. It's not all about expensive suits and ensembles — it's about looking the part and wearing clothes that are clean and fit for you. If you are unsure of the dress code at the company where you are interviewing, reach out to the recruiter and ask. Once you have a general idea, be sure to choose something that will make you feel confident. Decide what you'll wear the night before, so you won't rush at the last minute. Lay out your clothes and make sure everything is clean and pressed. If you're speaking to a recruiter before the interview, you can ask them about the dress code in the workplace and choose your outfit accordingly. If you don't have someone to ask, research the company to learn what's appropriate.
Respect The Schedule:
How to succeed in a job interview 101: Plan to arrive for your interview 10-15 minutes before the appointed time. Arriving too early can confuse the employer and create an awkward situation. On the other hand, arriving late creates a bad first impression and may doom your chances right off the bat.
Ask for directions when making arrangements for the interview. If you run into a snag, phone ahead at the first sign of trouble. It shows good manners and a respect for the recruiter's time and will give them an opportunity to reschedule if need be.
Map out your route to the interview location so you can be sure to arrive on time. Consider doing a practice run. If you're taking public transportation, identify a backup plan if there are delays or closures.
Pro-tip: When you arrive early, use the extra minutes to observe workplace dynamics.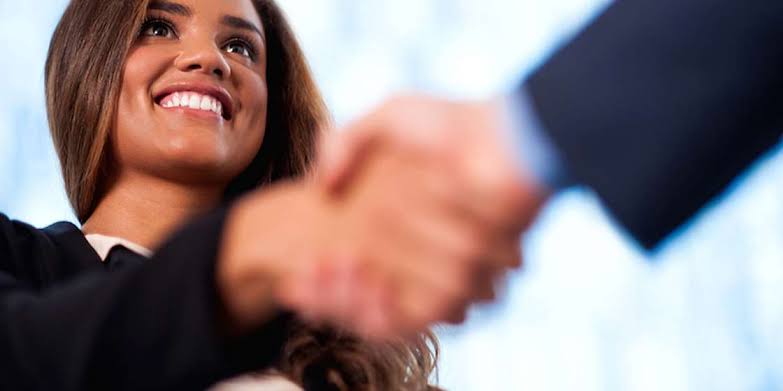 Also, have a copy of your resume with you when you go to every interview. If the interviewer has misplaced his or her copy, you'll save a lot of time (and embarrassment on the interviewer's part) if you can just pull your extra copy out and hand it over. Although you may have emailed your resume to the company, bring paper copies for you and your interviewer to refer to. It's also a good idea to have paper copies of your references list in the event that you are asked for them. These should always be on a separate sheet of paper, not on your resume.
Bring a work portfolio with proof of your skills and achievements. Compiling it will build your confidence and jog your memory, while having it in the interview will build your credibility and make it easier to tell your stories.
Take at least five copies of your printed resume on clean paper in case of multiple interviewers. Highlight specific accomplishments on your copy that you can easily refer to and discuss. Bring a pen and a small notebook. Prepare to take notes, but not on your smartphone or another electronic device. Write information down so that you can refer to these details in your follow-up thank-you notes. Maintain eye contact as much as possible.
Make the most of the "Tell me about yourself" question.
Many interviewers begin interviews with this question. So how should you respond? You can go into a story about where you were born, what your parents do, how many brothers and sisters and dogs and cats you have, and that's okay. But would you rather have the interviewer writing down what kind of dog you have – or why the company should hire you?
The idea is to quickly communicate who you are and what value you will bring to the company and the role—it's your personal elevator pitch. Consider responding to this question with something like: "Well, obviously I could tell you about lots of things, and if I'm missing what you want, please let me know. But the three things I think are most important for you to know about me are [your selling points]. This strategy enables you to focus the first 10-15 minutes of the interview on all of your key selling points. The "Tell me about yourself" question is a golden opportunity. Don't miss it!
Pro-tip: You should come prepared to discuss your salary expectations.
Speak the right body language.
What you don't say can be as important as what you do say in job interviews. Understanding and maximizing your non-verbal's — smiling, eye contact, handshake, posture, and the like — will help you succeed in the interview. Dress appropriately, make eye contact, give a firm handshake, have good posture, speak clearly, and don't wear perfume or cologne! Sometimes interview locations are small rooms that may lack good air circulation. You want the interviewer paying attention to your job qualifications – not passing out because you've come in wearing Chanel No. 5 and the candidate before you was doused with Brut, and the two have mixed to form a poisonous gas that results in you not getting an offer! Don't forget the little things—shine your shoes, make sure your nails are clean and tidy, and check your clothes for holes, stains, pet hair and loose threads. Display confident body language and a smile throughout. Practice confident, accessible body language from the moment you enter the building. Sit or stand tall with your shoulders back. Before the interview, take a deep breath and exhale slowly to manage feelings of anxiety and encourage self-confidence. The interviewer should extend their hand first to initiate a handshake. Stand, look the person in the eye and smile. A good handshake should be firm but not crush the other person's fingers.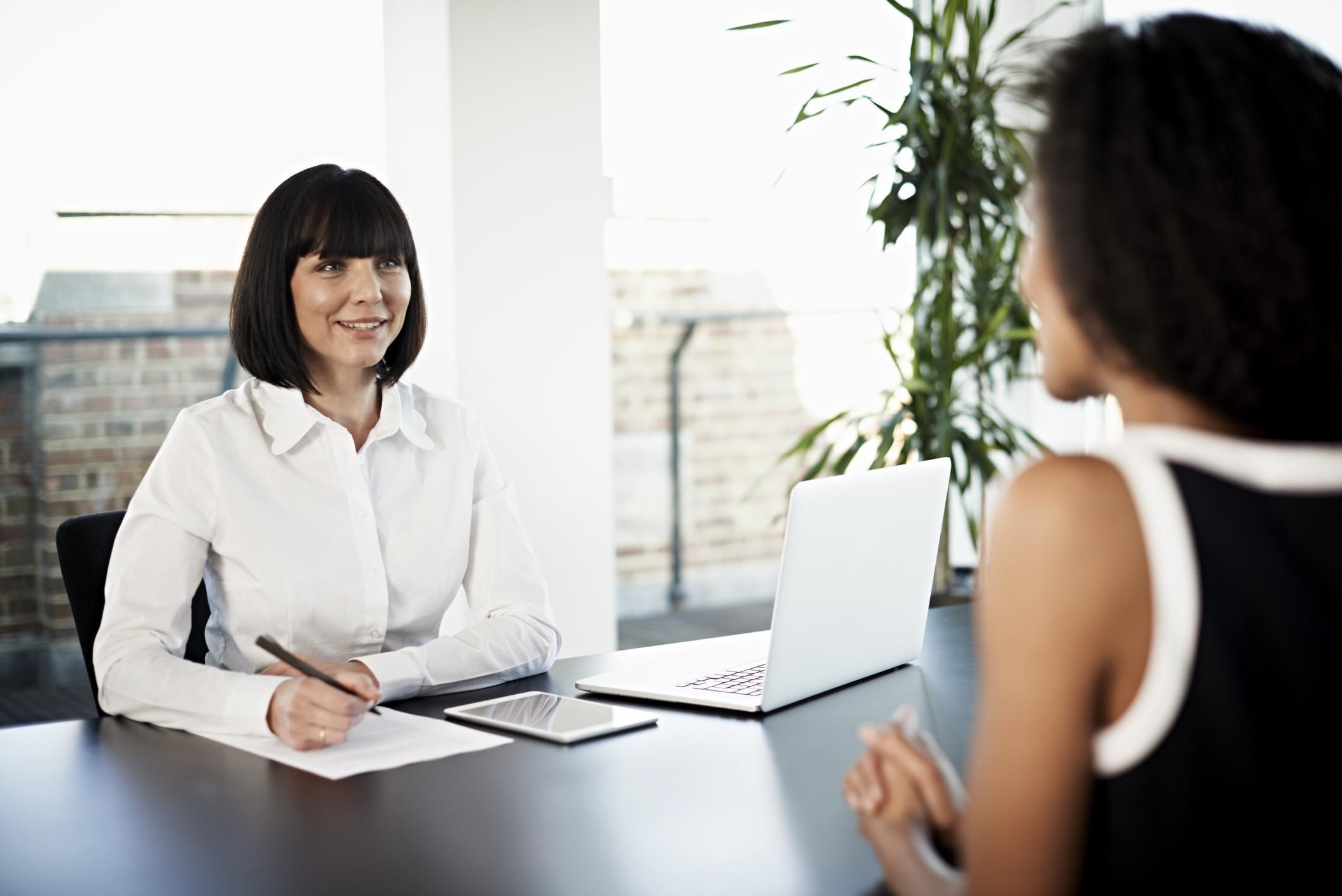 Line up your questions for the interviewer.
Come to the interview with some intelligent questions for the interviewer that demonstrate your knowledge of the company as well as your serious intent. Interviewers always ask if you have any questions and no matter what, you should have one or two ready. If you say, "No, not really," he or she may conclude that you're not all that interested in the job or the company. Prepare a list of questions you'd like answered, it's ok to refer to your list of questions during the interview. Interviews are a two-way street. Employers expect you to ask questions: they want to know that you're thinking seriously about what it would be like to work there. Here are some questions you may want to consider asking your interviewers:
"If you could design the ideal candidate for this position from the ground up, what would he or she be like?"
"Can you explain some of the day-to-day responsibilities this job entails"?
Ever heard about the Seven-Eleven Rule?
Neither had I. The seven-eleven rule is based on the belief that people make eleven decisions about a person in the first seven seconds after meeting them
It's why some claim that you only have seven seconds to make a good first impression.
The seven-eleven rule is an intriguing idea but it doesn't appear to be backed by research.
However the case, these tips can help you score an interview with your dream job.  If you are still awaiting one, this can serve as a sign that one is on the way. So get prepared!