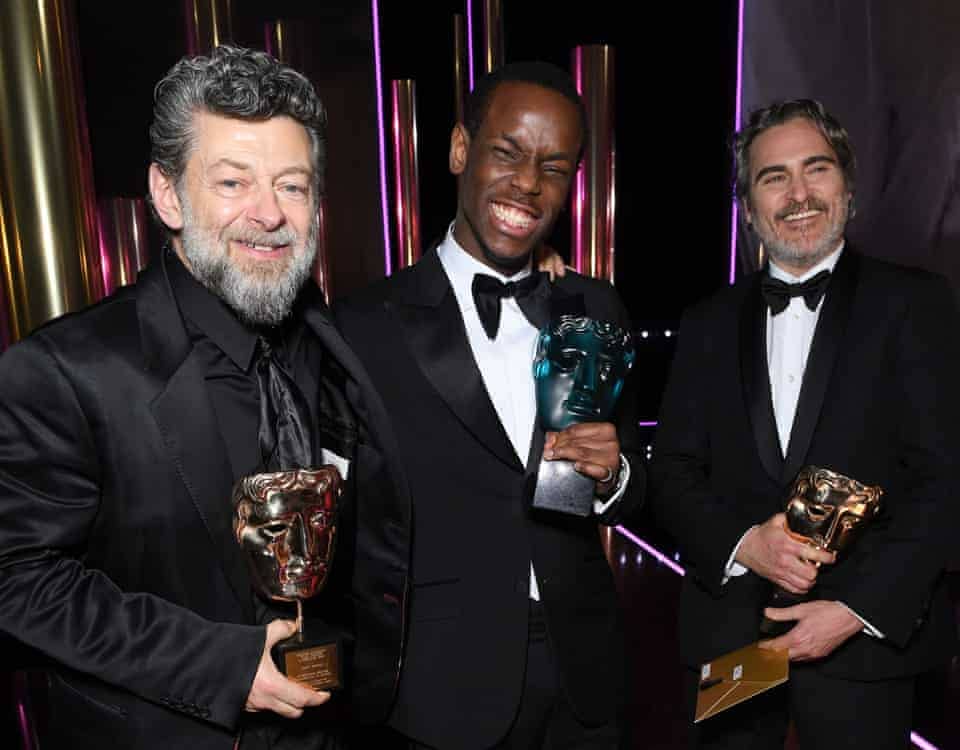 There were no major upsets or surprise winners at the EE British Academy Film Awards. The award ceremony took place on Sunday in London, at the Royal Albert Hall. "1917"- a World War I drama dominated the night as it won for "Best film", "Best director "- for Sam Mendes, "Best cinematography" and "Outstanding British film". "Joker" picked up "Best original score" for its composer Hildur Gudnadottir and the "Inaugural casting award", which went to Shayna Markowitz.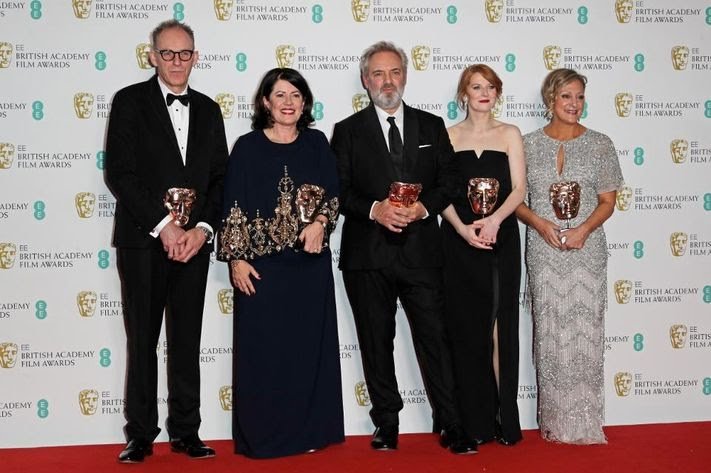 The individual acting categories were strangely dominated by Americans. "Joker" won three awards including "Best actor" for Joaquin Phoenix.  Renee Zellweger was named "Best actress" for her portrayal of Judy Garland. Laura Dern was named "Best supporting actress" for her performance as a divorce lawyer in "Marriage Story". Brad Pitt won "Best supporting actor" for his role in Quentin Tarantino's "Once Upon A Time in Hollywood".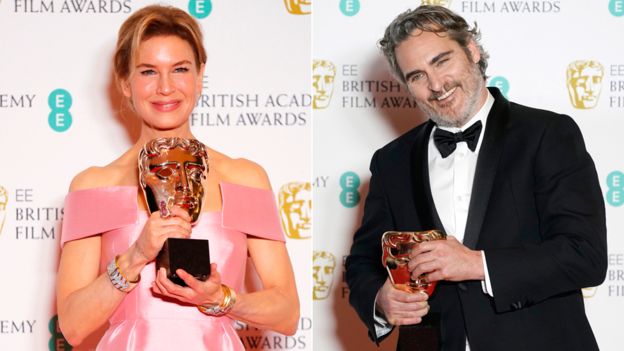 It is worthy to note that, it is the first time since 1977 that all four of the Bafta awards for acting have been won by Americans.
The Baftas nominations were criticized for the serious lack of diversity – after all 20 acting nominees were white, with no female directors nominated since 2013.
Baftas host Graham Norton opened by saying it was "the year when white men finally broke through… 11 nominations for Joker – the story of a white man who makes himself even whiter." He joked that Once Upon a Time in Hollywood harked back to 50 years ago when film was "a misogynistic male-dominated industry, resistant to change".
Brad Pitt made a Brexit joke in a message read out by his co-star Margot Robbie. "Hey, Britain, heard you've become single – welcome to the club! Wishing you the best with the divorce settlement," the actress read.  "He says he is going to name this "Harry" because he is really excited about bringing it back to the States with him. His words not mine." She added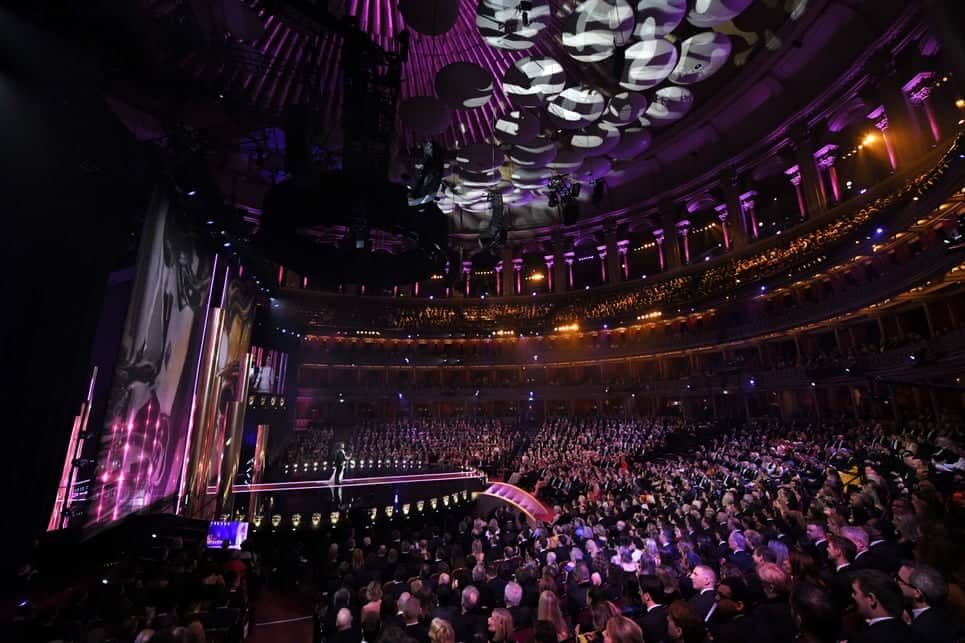 Approximately 6,700 BAFTAs members voted for the nominations spanning 39 feature films. It was broadcasted exclusively on BBC and BBC America.
Check out the full list of winners;
Best Film
"1917"
Best Director
Sam Mendes ("1917")
Leading Actress
Renée Zellweger ("Judy")
Leading Actor
Joaquin Phoenix ("Joker")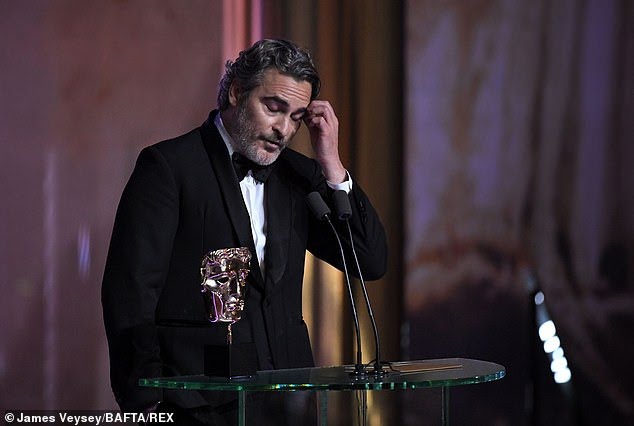 Supporting Actor
Brad Pitt – "Once Upon A Time… in Hollywood"
Supporting Actress
Laura Dern ("Marriage Story")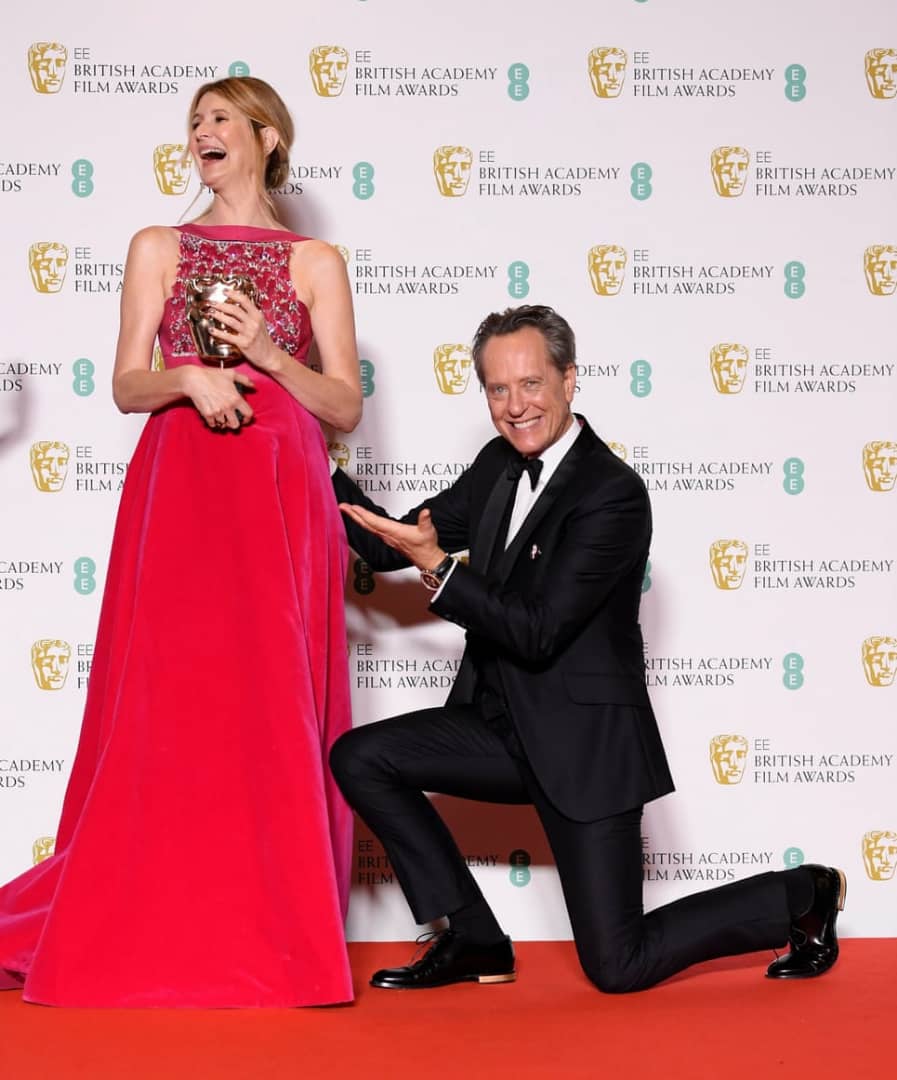 Adapted Screenplay
Taika Waititi ("Jojo Rabbit")
Original Screenplay
Han Jin Won, Bong Joon-ho ("Parasite")
Outstanding Debut by a British Writer, Director or Producer
Mark Jenkin, Kate Byers, Linn Waite ("Bait")
Original Score
Hildur Guđnadóttir ("Joker")
Cinematography
Roger Deakins ("1917")
EE Rising Star Award
Micheal Ward
Film Not In The English Language
Bong Joon-ho ("Parasite") 
Documentary
Waad al-Kateab, Edward Watts ("For Sama") *WINNER
Animated Film
Sergio Pablos, Jinko Gotoh ("Klaus") 
Casting
Shayna Markowitz ("Joker")
Editing
Andrew Buckland, Michael McCusker ("Le Mans '66")
Production Design
Dennis Gassner, Lee Sandales ("1917")
Costume Design
Jacqueline Durran ("Little Women")
Makeup and Hair
Vivian Baker, Kazu Hiro, Anne Morgan ("Bombshell")
Sound
Scott Millan, Oliver Tarney, Rachael Tate, Mark Taylor, Stuart Wilson ("1917")
Special Visual Effects
Greg Butler, Guillaume Rocheron, Dominic Tuohy ("1917")
British Short Animation
Maryam Mohajer ("Grandad Was a Romantic")
British Short Film
Carol Dysinger, Elena Andreicheva ("Learning to Skateboard in a Warzone (If You're a Girl")