Beyoncé made headlines last week with her latest multi-layered partnership with one of the world's biggest sportswear company, Adidas as a creative partner. Set to relaunch her athleisure clothing label, Ivy Park, the pop star also intends to develop creative footwear and apparel for the global public to not only motivate change but to also empower future creators.
However, she's not alone in this high-profile partnership with Adidas as the likes of Kanye West, Pharrell Williams and Stan Smith to name a few stand as tough competition for the Grammy Awards winner. In this pop star driven market, Kanye West's Yeezys are up there and are very well known as arguably the most hyped foot wears globally. From his first Adidas Yeezy Boost 350 "turtle dove" to his Yeezy 750, the rapper has not only generated a status symbol but has also led to quite a number of sales in the company with not only his footwear empire but also his clothing line. The Yeezys are definitely here to stay!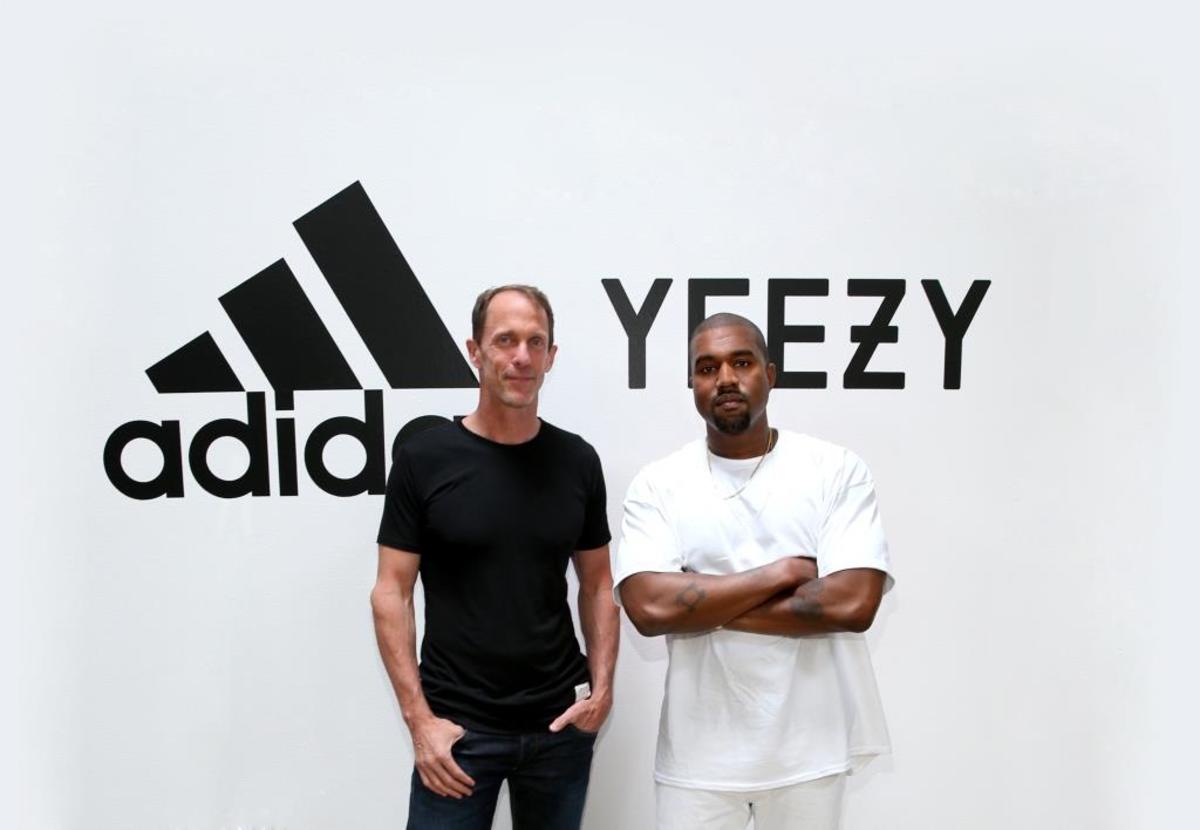 Pharrell Williams on the other hand, came into the sneakers game with his long term partnership with Adidas which featured both sneakers and apparel. With his NMD human race packs footwear collections to his NMD YOU NERD sneaker collections as well as his Adidas Pharrell Tennis HU and more, the "Happy" crooner has certainly shared a lot of positive vibes and energy with his colourful collections.
Partnering with a tennis icon is one of the greatest marketing strategy any brand would latch upon and this 3 stripped brand did just that with the tennis icon, Stan Smith. This life time partnership which Adidas referred to as a "Perpetual, Legacy Partnership" was celebrated with the launch of the #StanSmithForever Sneakers which features Stan Smith's hand written #StanSmithForever on the inside. Eventually, many more Adidas Stan Smith footwear were created.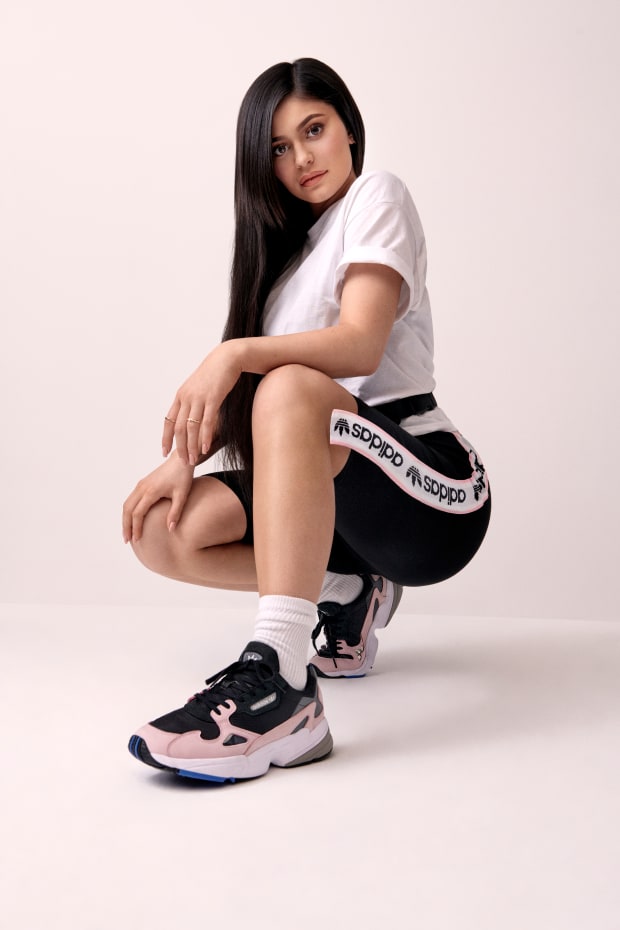 Kylie Jenner may not have been a creative partner but she is definitely one hell of an ambassador. This makeup mogul made her mark as she promoted the 90s-inspired Adidas Falcon sneakers. Also, starring in the fall of '18 advertising campaign which was created for the new women's footwear, she has proven that her impact in the duo's collaboration cannot be overlooked. And now, she debuts the Reveal Your Voice collection, a lineup of relaxed logo-covered pieces in shades of periwinkle and gray that includes her take on staples like the Falcon high tops.
Beyoncé is arguably the biggest music star and performer in the world right now, but she has not been very successful when it comes to merchandise (House of Dereon and Ivy Park before the new deal with Adidas). With this in mind, it is very exciting to see what form in terms of design and marketing success, the Beyoncé x Adidas collaboration would take. So much competition in this shoe industry that leaves us wondering if Queen B's partnership would change the sportswear status quo. What do you think?
Written by Ozumba Somtonna Abodunde