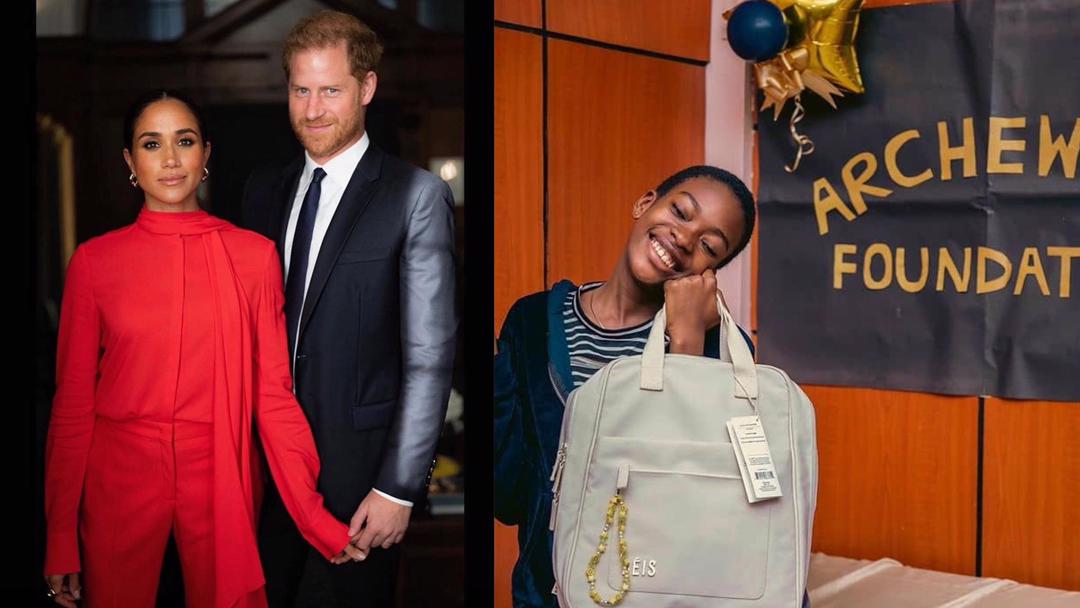 The Archewell Foundation partnered with the GEANCO Foundation to help girls in Nigeria go back to school this month with essential supplies and menstrual products. The GEANCO Foundation is an organization that provides health care and education services in Nigeria, especially for young female victims of terrorism and gender inequality.
The GEANCO Foundation
GEANCO saves and transforms lives in Africa. They lead special surgical missions and run an innovative program to fight anemia. Through their system of modern, solar-powered rural family clinics, they help poor, vulnerable pregnant women safely deliver healthy babies, vaccinate infants, and provide care to fathers and other men as well.  
Through their David Oyelowo Leadership Scholarship for Girls, they provide full tuition, medical care, and professional psychological support to young female victims of terrorism and gender inequality in Nigeria.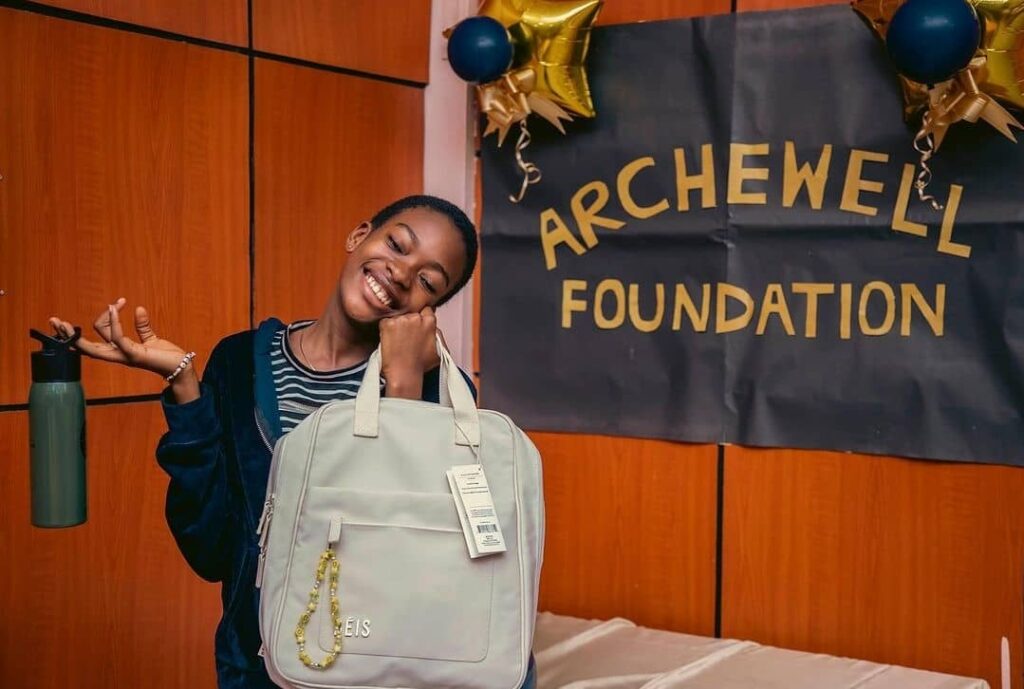 The Archewell Foundation
The Archewell Foundation support also funds menstrual health education for 2,500 girls in the region where GEANCO operates, promoting the well-being of girls who pursue their education.
The AWF team joined Afam Onyema, the CEO of GEANCO, to pack backpacks with supplies and menstrual products. These backpacks were from Béis, a popular brand founded by actress Shay Mitchell. Meghan and Shay Mitchell have met before at a pre-Super Bowl event in 2014. The backpacks also contained friendship bracelets, pencil pouches, water bottles, and other school items. The girls in Nigeria were delighted to receive their new backpacks, as shown in the photos on the Archewell Foundation website.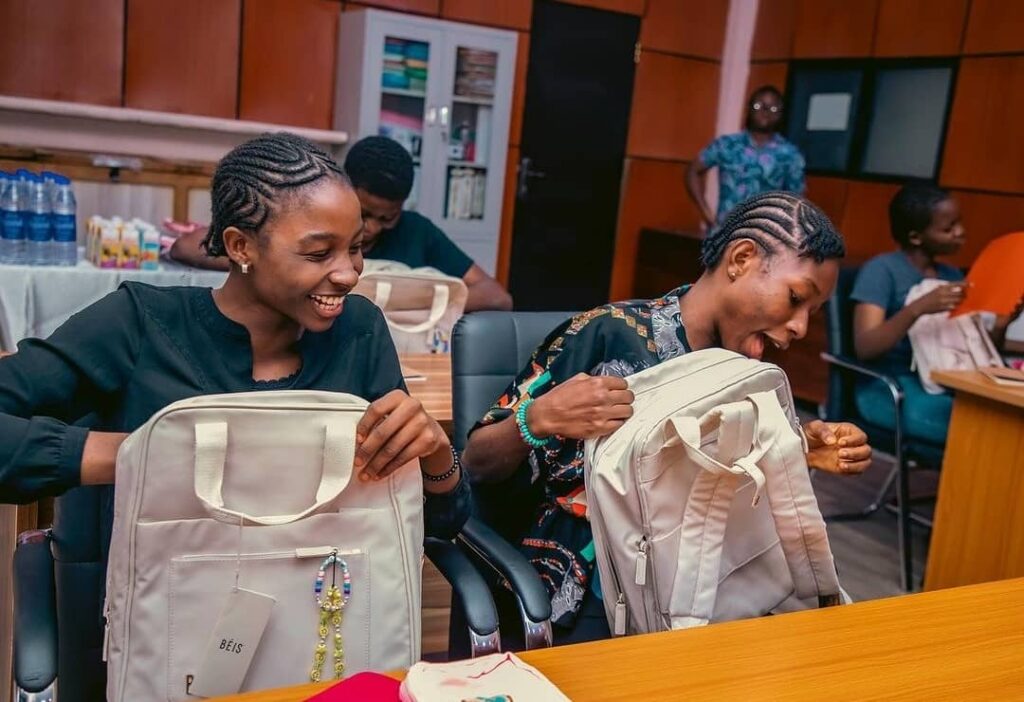 Meghan Markle has been a longtime advocate for ending period poverty and improving menstrual hygiene. She visited the Myna Mahila Foundation in India, an organization that works to eradicate period poverty and provide better conditions for women. She also wrote an article for TIME in 2017 to raise awareness about this issue.