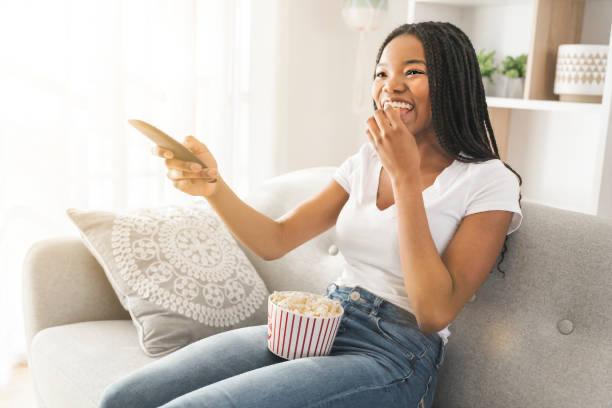 While some love to watch single movies and can binge a number of them in a day, others prefer to watch series. TV series and shows are a mix of themes and have renewals now and then.  As with single movies, TV shows also are categorized into genres; drama, history, horror, comedy, rom-com, sitcoms, among others. But with the influx of movies these days, one wonders if the era of some TV show categories are gone? For example, sitcoms. Are the days of sitcoms that crack us up, gone? Have more 'serious' categories taken over? On the other hand, we could still relive the old ones and you could watch them if you haven't already. 
Here are some old sitcoms you could binge this weekend?
Friends (1994)
Friends had us cracking up in those days because the scenes, drama, and roller-coaster experiences were relatable. It centered around the time of people's lives when their friends have become family. That time when you share vital parts of your life with friends, you live and squat with them and hang out a lot with them.
Synopsis: Six adults living in New York, make choices and indulge in adventures.
Starring: Jennifer Aniston, Lisa Kudrow, Matt Le Blanc, Matthew Perry, David Schwimmer, Courtney Cox.
The other interesting aspect of Friends is that there's a character you can most likely relate to.
The Office (2005)
The Office is a show you try to figure out in the first season and the moment you do, you become proud of cracking the 'code'. It is a mockumentary that documents the daily life of workers in a small paper company. Their boss, Michael Scott, is a bad boss you don't dream of working with but he is funny so why not watch him instead?
Synopsis: A group of office workers goes through hilarious misadventures at the Scranton, Pennsylvania, branch of the Dunder Mifflin Paper Company.
Starring: Steve Carell, John Krasinski, Jenna Fischer, Rainn Wilson, Melora Hardin.
A peculiar characteristic of The Office is its unpredictability and character development.
How I Met Your Mother (2005)
At some point, you've asked the question about how your parents or guardians met. Curiosity would be a relatable factor when you watch this show. What happens when a father sits with his children to tell them how he met their mother? Does he just tell them of the particular day he met her or does he start from the beginning; his reckless living in his twenties through to his thirties?
Synopsis: Ted Mosby, an architect, recounts to his children the events that led him to meet their mother.
Starring: Josh Radnor, Jason Segel, Neil Patrick Harris, Allyson Hannigan, Cristin Milloti.
The Big Bang Theory(2007)
The Big Bang Theory has gained several fans worldwide because of the humor it exhibits. Picture yourself laughing hard while munching your popcorn this weekend, watching geeky friends do their thing but in funny ways.
Synopsis: The lives of four socially awkward friends, Leonard, Sheldon, Howard, and Raj, take a wild turn when they meet the beautiful and free-spirited Penny.
Starring: Jim Parson, Kaley Cuoco, Mayim Bialik, Melissa Rauch, Johnny Galecki
Like Friends, The Big Bang Theory was also performed in front of a live audience.
Brooklyn Nine-Nine
A police department in New York has some workers who solve crimes and mysteries in the neighborhood. Be prepared to laugh at hilarious ways and methods they wield to catch criminals. This show is unique because it introduces comic relief into the serious atmosphere of crime-solving.
Synopsis: A team of odd detectives solves crimes in Brooklyn, New York City.
Starring: Andy Samberg, Melissa Fumero, Stephanie Beatriz, Terry Crews, Chelsea Peretti, Andre Baugher.
Brooklyn Nine-Nine is similar to The Office but has a faster pace.
Living Single (1993)
As the name suggests, it centers around four ladies and two men who navigate career and relationship lives while having each other's back. It stars Queen Latifah in her early days of acting as well.
Synopsis: Six young adults living in Brooklyn navigate their life by helping each other through various experiences related to career, love, and friendship.
Starring: Queen Latifah, Erica Alexander, Kim Coles, Kim Fields, John Henton, Terrence Carson
The Fresh Prince Of Bel-Air
Will Smith seems to have played it all; including an IJGB in a rich household. This comedy centers around young Will Smith who plays the role of a nephew who is sent to his rich Aunt's house for 'proper training'.
Synopsis: Will's mom sends him away from his rough Philadelphia neighborhood to live with wealthy Uncle Phil and Aunt Vivian in Bel-Air. Will often has fun at the expense of stuck-up cousins Carlton and Hilary.
Starring: Will Smith, Tatyana Ali, James Avery, Alfonso Ribeiro, DJ Jazz Jeff
Article written by Sola Tales