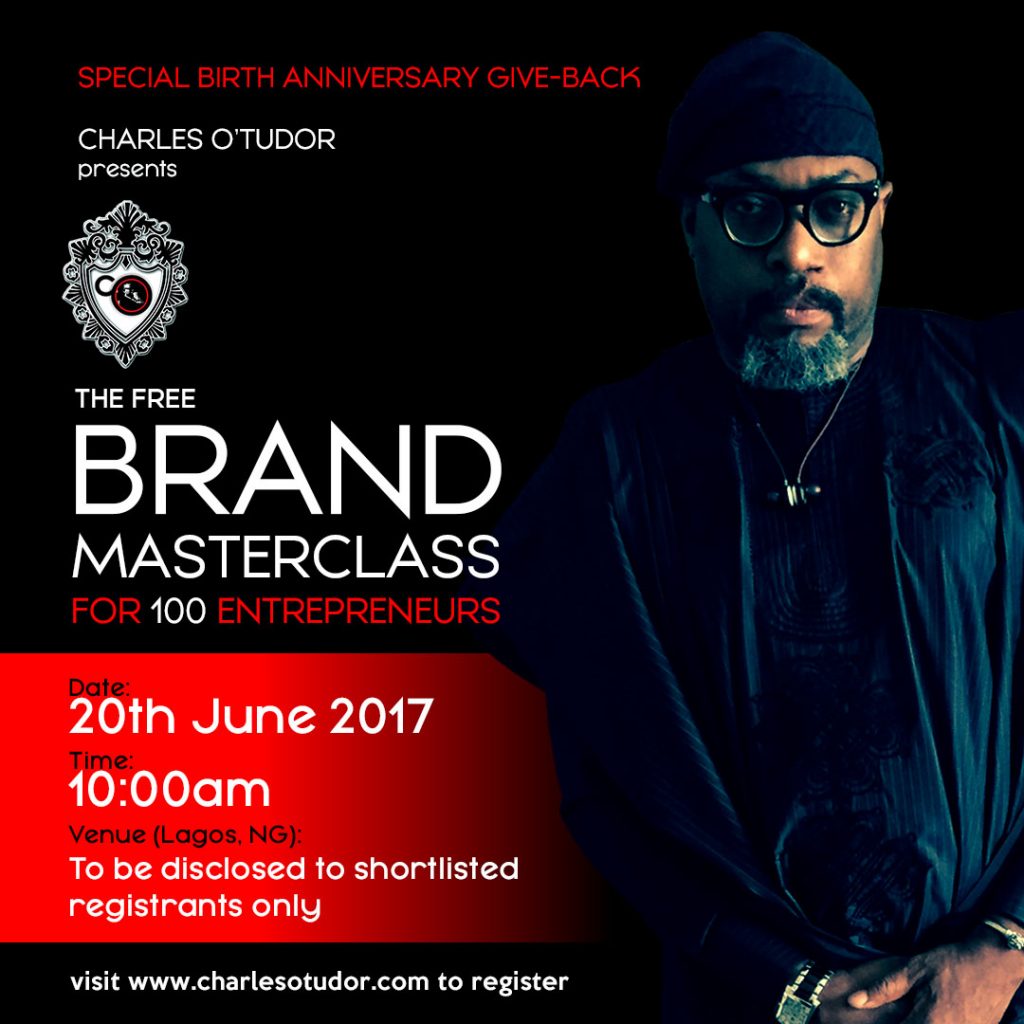 How do you celebrate a 46th birthday anniversary? A big party ? Friends and family dinner? Getaway vacation with your significant other? All these sound good but not for Charles O'Tudor. The popular brand expert and principal consultant at ADSTRAT Branding Management Consortium announced a free brand masterclass for 100 entrepreneurs to hold on the 20th of June in Lagos.
To apply, go to his website and fill the form as indicated. According to the site, application does not guarantee an invitation, only the top 100 entrepreneurs will be selected based on viability of their businesses and the submitted rationale behind their desire to be at the masterclass, so be sure to fill in properly.
According to O'Tudor, the brand masterclass is for "entrepreneurs who are passionate about growth, who desire real impact and are hungry for improvement". If this is you, best to apply now as application closes on the 16th June, 2017.